Last month, the youngest of John Spence's children Columbus Spence joined his father at Karma Kandara. He was at the resort not for a holiday, but for work experience – and he put his time to good use. Under the expert guidance of his Dad and Guest Experience & Operations Manager Rai Artawan, the 14 year old hit the ground running, applying himself across a number of different areas of business.
There's nothing like some hands-on experience and Columbus took to the fast-paced hospitality environment like a duck to water. He quickly understood the di Mare layout and floor plan and how this connected to service – which always has to be seamless and swift. He also learned how to operate the reservations system and was soon taking reservations like an old hand.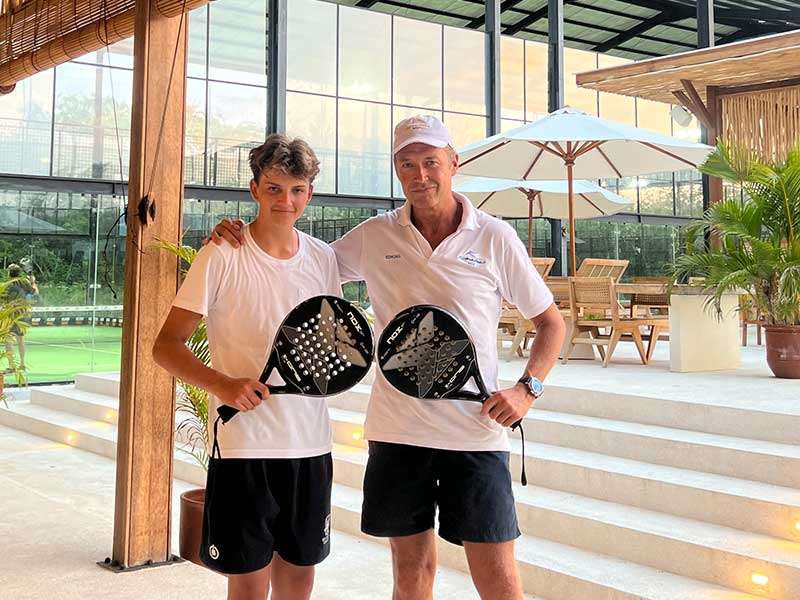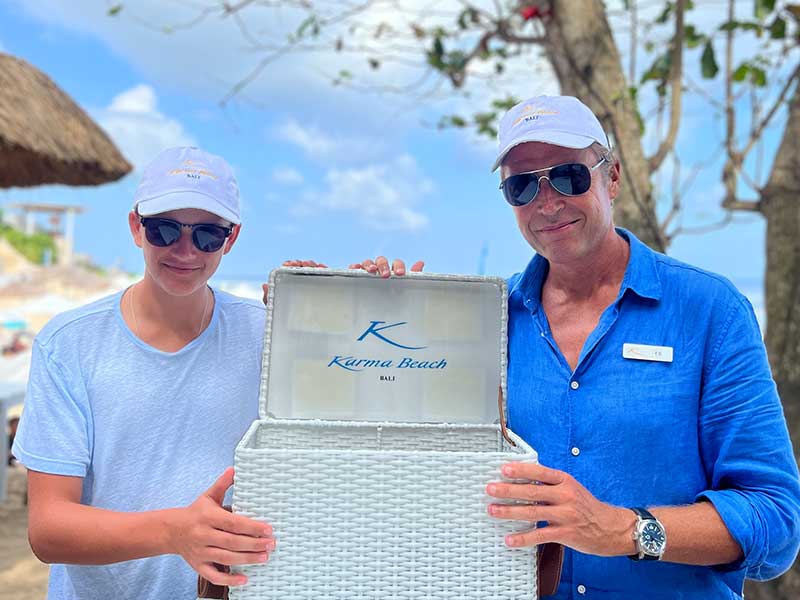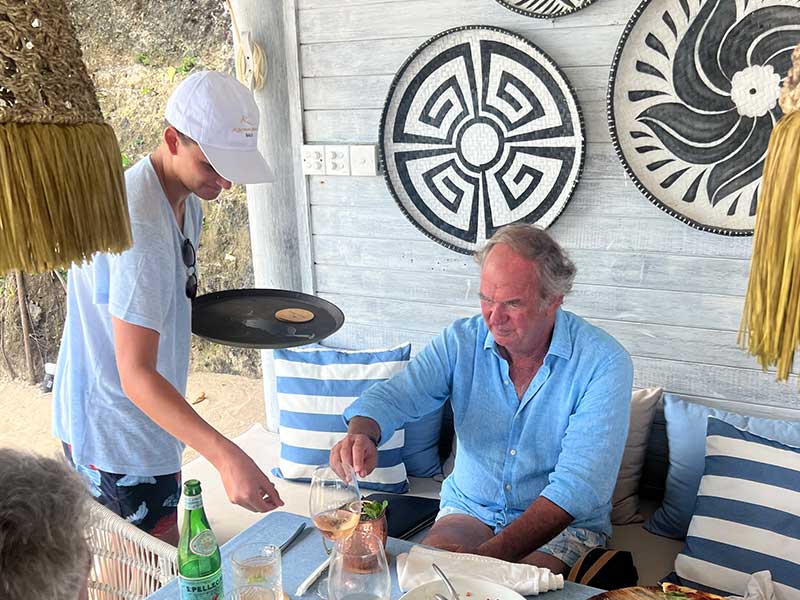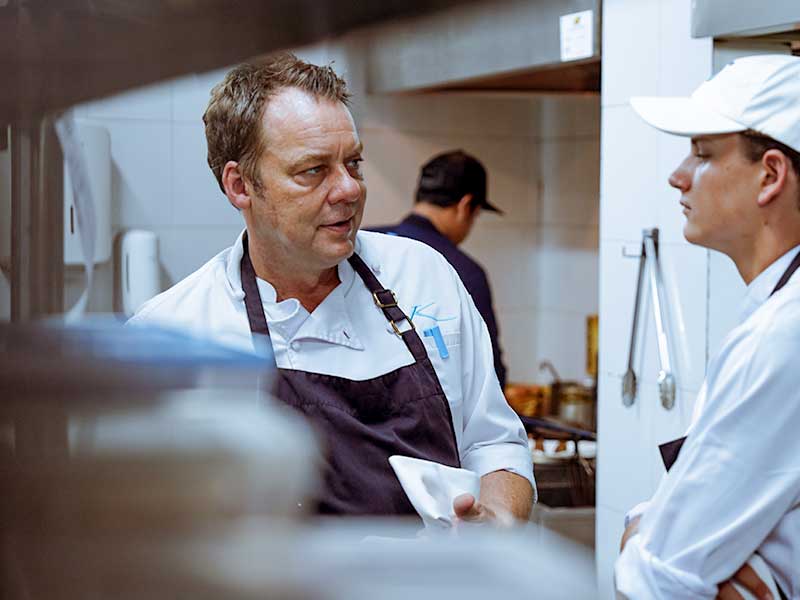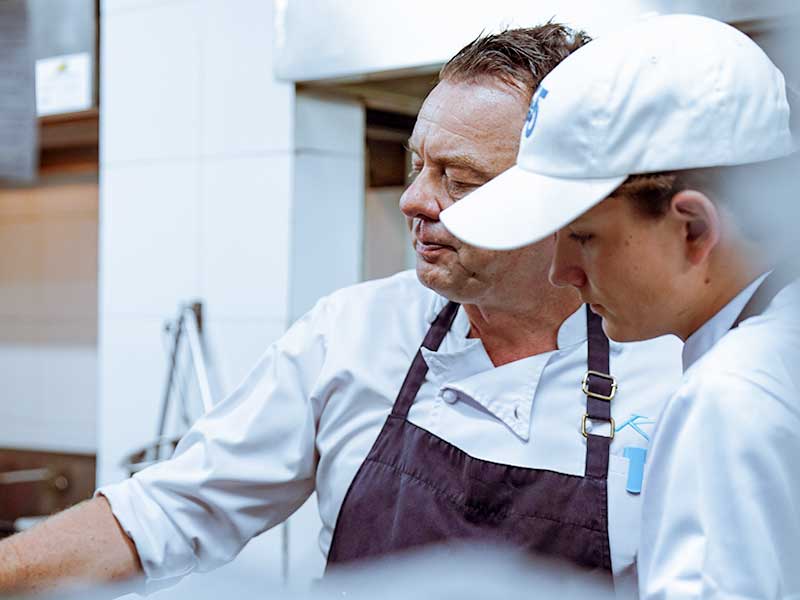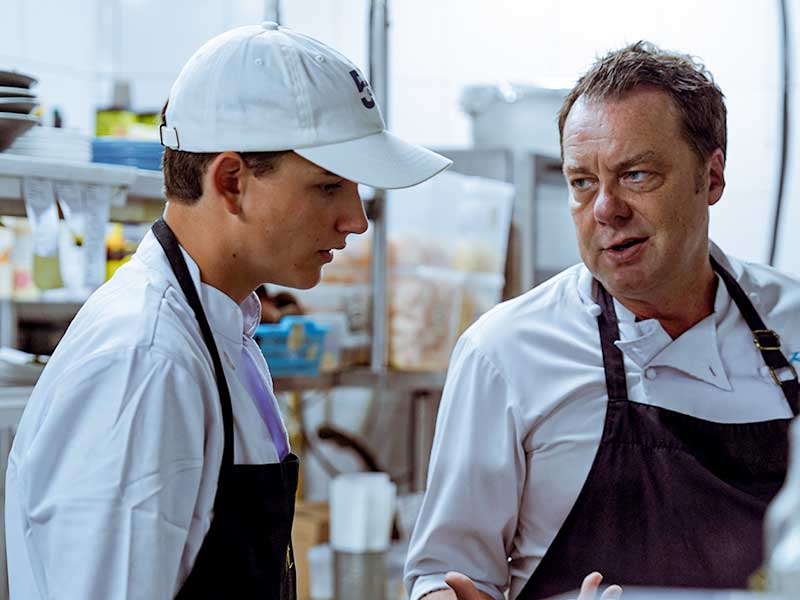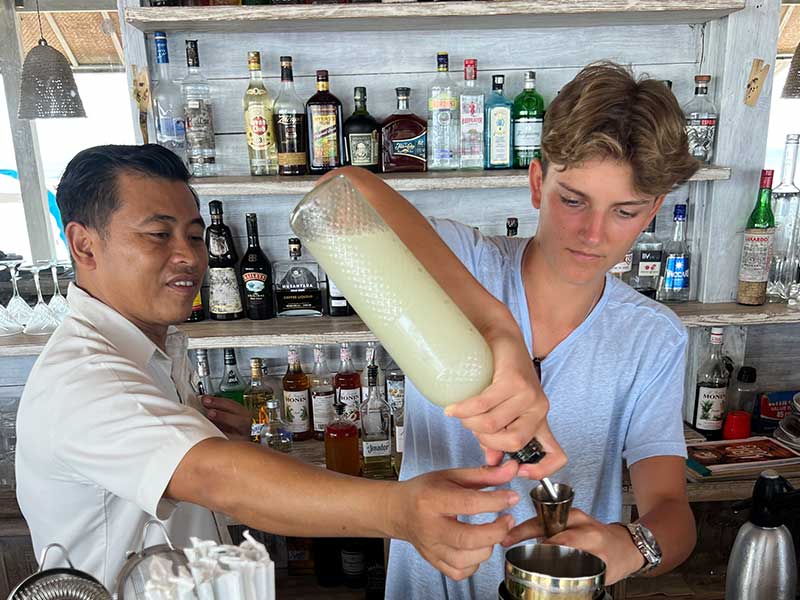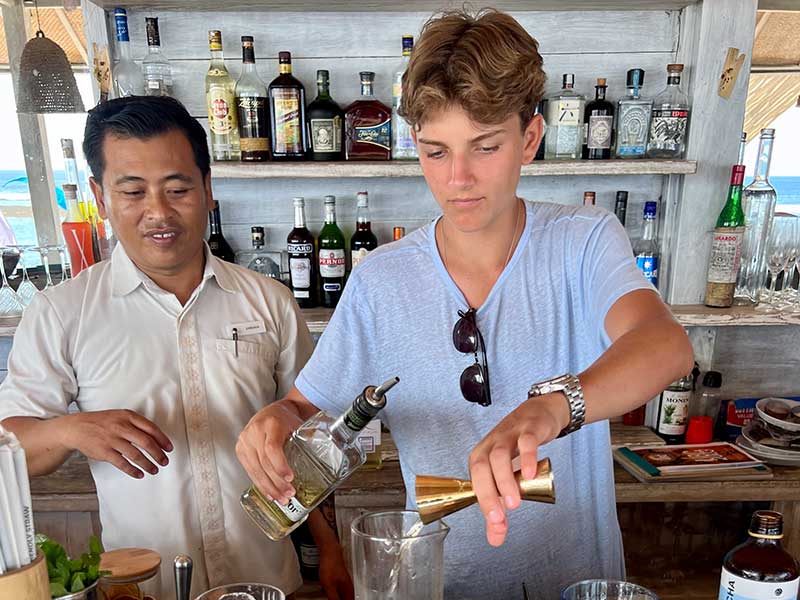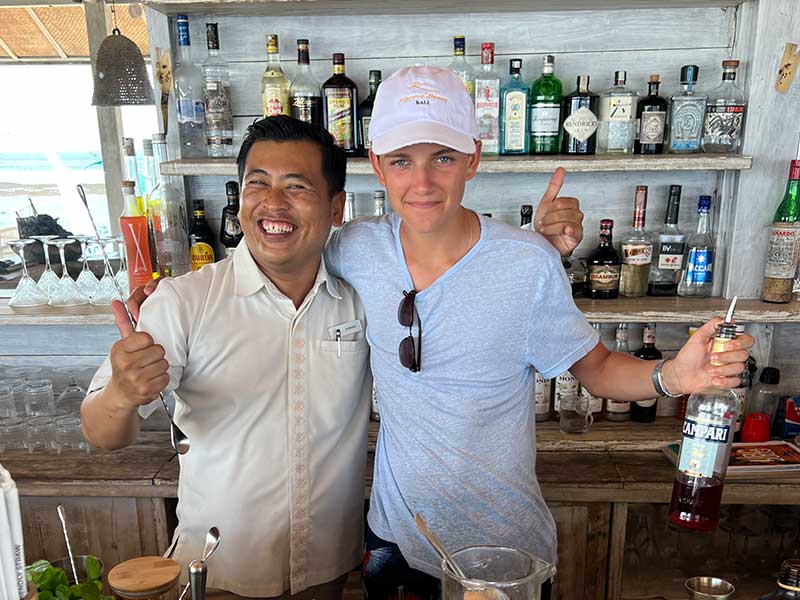 He also learned about how to effectively manage the breakfast, lunch and dinner service flow under the capable guidance of Chef Joseph Antonishek. There was a great deal of information for him to absorb in a short space of time, but like his Father, he was able to understand what was happening in a holistic way. He quickly learned Standard Operating Procedures (SOPs) and how to enhance the guest experience. And as you will read here – he still had enough energy left to take on the Stairway to Heaven Challenge – and come in an impressive third place!
As the saying goes – the apple doesn't fall far from the tree – a statement that is true of all three Spence children.