The festive 12 Days of Karma is almost upon us! Each year, this special program is celebrated at all our Karma Group resorts around the world. In a nutshell, it's 12 days of festive fun for all inclusive of all the classical traditions.
But did you know that there's more to Christmas than stories of Santa and reindeers? The current season that we call "Christmas" includes ongoing holidays from at least two major religions (Christianity and Judaism) as well as pagan traditions from Africa (Kwanzaa) and European winter solstice celebrations. Needless to say, there's countless legends that surround Christmas.
The twelve days of Christmas, for example, is said to originate from the week-long pagan festival known Saturnalia' that was dedicated to Saturn where people feasted and society turned upside down, with masters serving slaves.
There are also several unusual (and rather dark and mysterious) Christmas myths. One of our favorites is known as Jólakötturinn or the 'Yule Cat' that originates from Iceland. It's said that this family 'Christmas pet' has been around since the 19th century and wandered the streets during Christmas eating people who were not wearing new clothes. The story goes the purpose was to get people to work hard and buy new clothes during the year. Still today Icelanders are said to work longer hours leading up to Christmas holidays.
Want to know more? From Belgium to Iceland, Holland and Italy, here's a round-up of Christmas myths and legends to get you into the spirit of the festive holidays.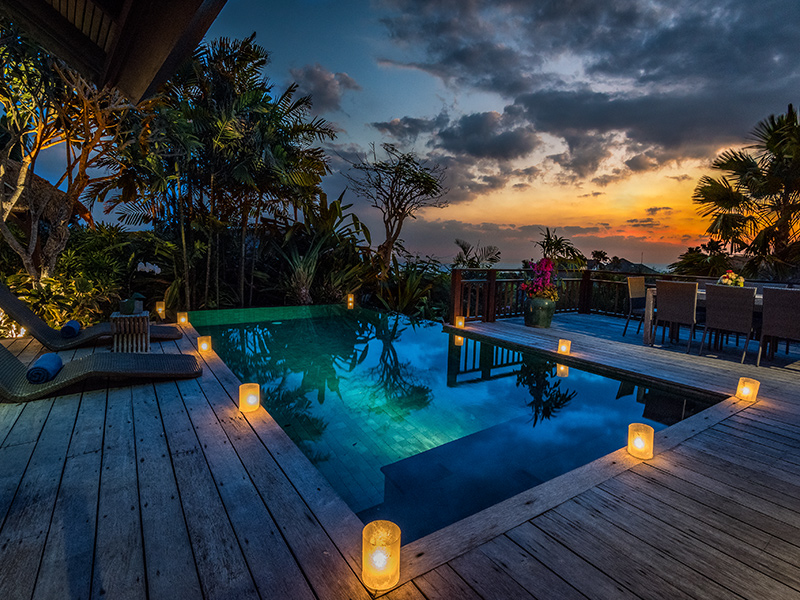 And don't forget that if you are able to travel within Indonesia, then check out Karma Kandara's '12 Days of Karma'. You'll experience themed cuisine nights, live music, amazing spa and wellness offerings plus activities for the kids – each and every day. A highlight will be the New Years Eve 'Made in Indonesia' celebration. It's going to be sparkling. We invite you to experience the magical traditions of Christmas in a luxury resort tropical setting.