High Summer in the Bavarian Alps is special: remember those iconic scenes from the Sound of Music – pastures full of flowers against a backdrop of soaring snow capped peaks? It really is like that. Here are some of our favourite summer activities in and around Schliersee – home to our award-winning Karma Bavaria resort…
One of the most popular summer activities in Schliersee is of course hiking. Surrounded by spectacular Alpine ranges, the region boasts an extensive and excellently maintained network of hiking trails suitable for all levels from seasoned veterans to keen beginners. You can choose from a rich panoply of routes showcasing stunning panoramic views, lush meadows, and picture-postcard Alpine villages. Some of the most memorable routes include the Spitzingsee Circuit – a gentle two mile loop with lake and mountain views – Brecherspitz Mountain (1685m), and the Taubenstein Summit – a dramatic rocky peak that's easier to ascend than it looks and has the added advantage of a train route if you're feeling tired!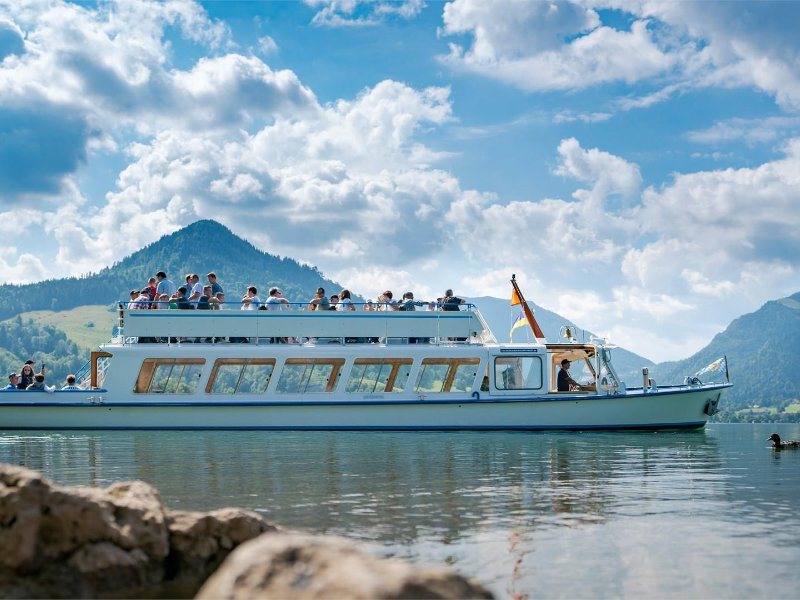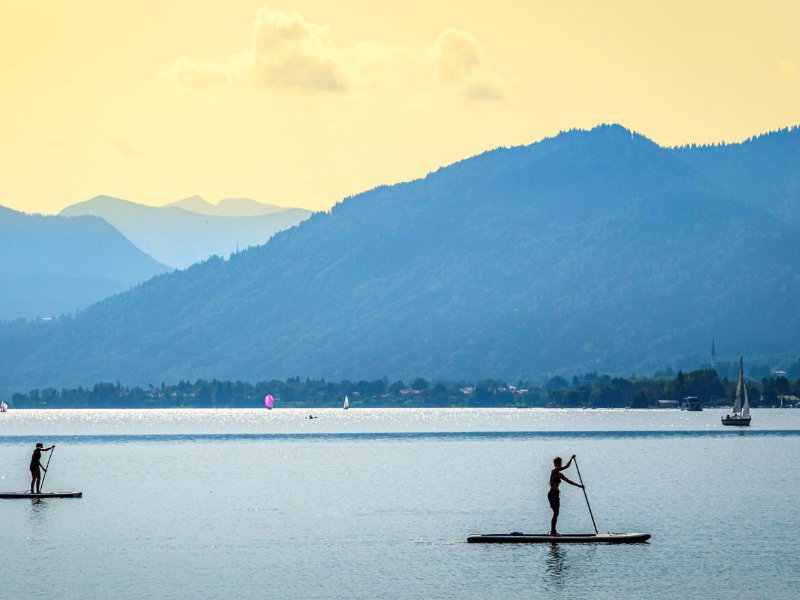 Schliersee offers a range of waterborne adventures too, with several pristine lakes offering activities: strap on a pair of water skis or a wakeboard, try your hand at windsurfing or explore coves, beaches and open water by kayak or boat. The namesake Lake Schliersee, is a great place to start: a crystal-clear body of water surrounded by vibrant evergreen forests. Visitors can swim, sunbathe, or rent a paddleboard or kayak to explore its unruffled waters. Additionally, nearby Lakes Tegernsee and Starnberg offer similar recreational activities and breathtaking surroundings.
Summertime in Schliersee also brings with it a vibrant festival scene. The Schliersee Seefest, which takes place each year at the end of July/beginning of August, is a highlight of the Summer calendar, featuring live music performances, traditional Bavarian cuisine, and a spectacular firework display over the lake. It's a perfect opportunity to immerse yourself in local Bavarian culture and connect with the local customs.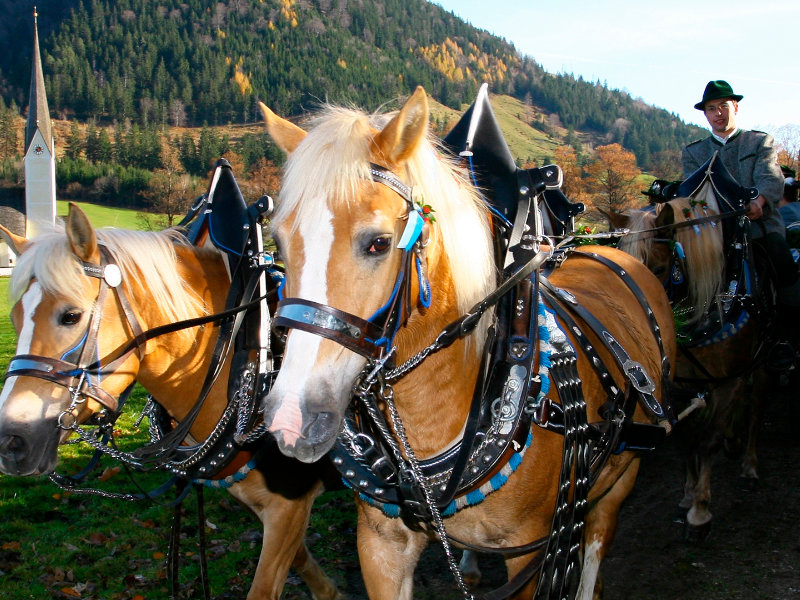 Beyond Schliersee, there a wide range of enchanting day trip options – nearby Miesbach for example is famous for its charming old town quarter with its historic buildings, while the dramatic Wendelstein Mountain is a must-visit destination for its panoramic views – with the option of taking the cable car.
And after the hiking, festivals and water sports – it's back to Karma Bavaria to wind down with a swim and a session in the steam room and/or sauna before repairing to our Karma See restaurant for the finest Bavarian and international fare alongside local beers or a choice of top tier wines from the Karma cellar.