Eager to see the exciting scenes of Karma Royal Boat Lagoon? Well, your wish has been granted as we take a look at the first check-ins for the reopening of our new Phuket property! Plus, we reveal seven top tips on staying healthy during your next getaway in the Karma-verse.
Have you had the pleasure of meeting our Guest Relations team member Suzy Humphreys? No worries if not, as we have the delight of saying hello to her in this week's Staff Spotlight!
---
Phuket's First Check-In!
We've had a very exciting few days in Phuket, Thailand, as we welcomed the first check-in to Karma Royal Boat Lagoon!
Perched right next to Phuket's fabulous marina, our luxurious resort boasts a huge swimming pool, serene bar and lounge area, and ultra stylish rooms – along with the usual Karma Group magic. If you're lucky enough to bag the Two-Bedroom Penthouse, you'll get the chance to experience the enchanting view of the marina yachts and Phuket's picturesque mountains.
The Boat Lagoon team were thrilled to greet Karma Group Members with a bang – here are some of the first shot's we got from the opening days…
If you find yourself wholly envious from these wonderful photos, book your Phuket getaway with us now by clicking below: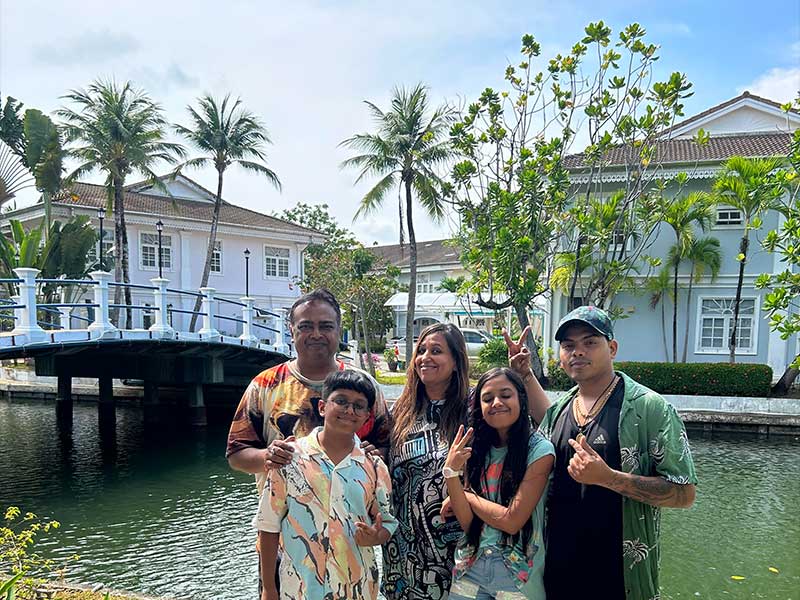 ---

Seven Tips for Travelling Healthy with Karma
Although the worries of 2020 are well behind us, it's still vital to stay healthy and safe whilst travelling around Karma Group's magnificent destinations!
---

Staff Spotlight – Suzy Humphreys
In this week's Karma Community we meet the fantastic Suzy Humphreys!
Suzy has been part of the Karma Group family for 4 years – If you're a regular visitor to Karma Royal Candidasa, Bali, you may have had the delight of meeting her in person as she is our wonderful Guest Relations girl there.
---
Contact Karma Concierge on WhatsApp!
We are always looking for new and easy ways for our members to keep in touch with us and we are happy to announce that we are now using WhatsApp!
---
We want to make sure you get the most out of your membership no matter where you are in the world, so if you have any problems, questions, queries, or anything you would like to discuss, here are some of the ways you can contact us…
Karma Group Global Facebook : https://www.facebook.com/karmagroupglobal/
Karma Concierge Facebook : https://www.facebook.com/KarmaClubConcierge
Karma Group Instagram : https://www.instagram.com/karma.group/
Karma Group Blog : https://karmagroup.com/blog/
---
Karma Concierge Bali
Email : karma.concierge@karmagroup.com
Phone: +62 361 762131; Toll free – Australia 1800 316 669 / New Zealand 0800 001016 / UK +44 8001026056
WhatsApp: +62 81138217728
Skype: karma.concierge
Karma Concierge India
Email : karmaconcierge.india@karmagroup.com
Phone: Toll free – India 1800 209 1060 / 0832 6725200-09
WhatsApp: +91 7744959670
Skype: karmaconcierge.india@karmagroup.com
Karma Club Europe Concierge
Email : concierge.europe@karmaclub.com
Phone: +44 20 7097 9241
Karma Club Australia Concierge
Email : concierge.australia@karmaclub.com
Phone: +62 863 197 676
Karma Club Indonesia Concierge
Email : concierge.indonesia@karmaclub.com
Phone: +62 361 300 0055