It's a very special week for us at Bali HQ, as the island prepares for Nyepi 2023 on Wednesday 22nd March – more of this in our article below! In the first of March's Staff Spotlights, we transport you to the enchanting city of Jaisalmer, where you'll meet the wonderful Ashok at Karma Golden Camp. Plus, we reveal the winners of last week's World Poetry Day competition and their wizardry with words…
---
Bali New Year
Nyepi is a truly unique and important holiday celebrated in Bali, Indonesia – We're sure many of our Members have been lucky enough to experience it during their late March getaways on the Island of Gods!
Also known as the "Day of Silence," it is a time for the Balinese people to observe self-reflection and spiritual purification. Nyepi falls on the Hindu New Year, according to the Saka calendar, and the island shuts down completely – No lights, fires, or loud noises are allowed, and even the airport is closed.
Balinese people stay indoors and refrain from any form of entertainment, work, or travel. The idea is to keep the island quiet so that evil spirits will think it's abandoned and pass over it. This special holiday showcases Bali's special culture and traditions and is a significant event that is deeply rooted in the Balinese community.
Tourists are kindly asked to adhere to the same guidelines, though inside our resorts you can expect the usual incredible level of service, just with a few changes.
Our Balinese resorts are eagerly preparing for Wednesday 22 March when Nyepi arrives for 2023 – Here's what you can expect at the different properties if you're staying with us over the significant date…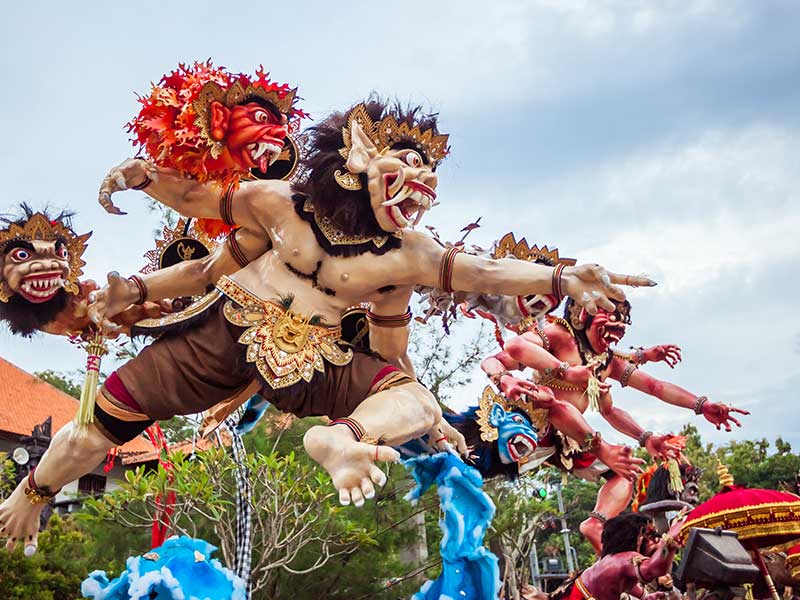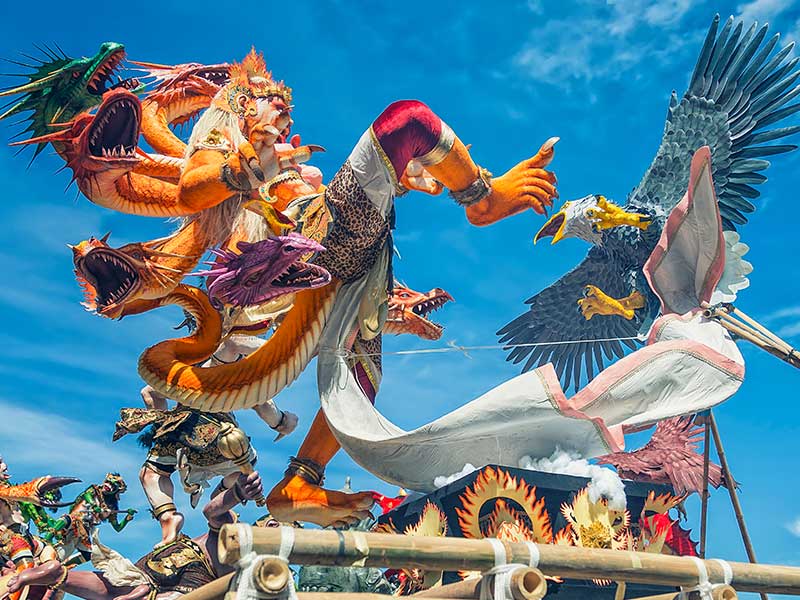 Members and Guests are kindly asked to respect the Hindu holiday and stay within the resort grounds; as tourist spots, restaurants, and so on, are closed for the whole of this day. Don't fret, as within our properties there'll be plenty of delicious foods and 'quieter' activities. At Karma Kandara the fantastic Three Monkeys Kids Club will be open as usual to keep your little ones entertained!
We wholeheartedly recommend using this day of silence to relax and embrace the sacred tradition. Be sure to head outside in the later evening, as the stars and moon shine brightly without the island's light pollution.
Selamat Hari Raya Nyepi!
---

Staff Spotlight : Ashok Sabal
In this week's Staff Spotlight, it's our pleasure to introduce you to Ashok Kumar Sabal – Housekeeping Supervisor at Karma Golden Camp!
---

Poetry Day Winners
Last week we asked all of our lovely Members to send us through their poem entries to the World Poetry Day competition!
---
Contact Karma Concierge on WhatsApp!
We are always looking for new and easy ways for our members to keep in touch with us and we are happy to announce that we are now using WhatsApp!
---
We want to make sure you get the most out of your membership no matter where you are in the world, so if you have any problems, questions, queries, or anything you would like to discuss, here are some of the ways you can contact us…
Karma Group Global Facebook : https://www.facebook.com/karmagroupglobal/
Karma Concierge Facebook : https://www.facebook.com/KarmaClubConcierge
Karma Group Instagram : https://www.instagram.com/karma.group/
Karma Group Blog : https://karmagroup.com/blog/
---
Karma Concierge Bali
Email : karma.concierge@karmagroup.com
Phone: +62 361 762131; Toll free – Australia 1800 316 669 / New Zealand 0800 001016 / UK +44 8001026056
WhatsApp: +62 81138217728
Skype: karma.concierge
Karma Concierge India
Email : karmaconcierge.india@karmagroup.com
Phone: Toll free – India 1800 209 1060 / 0832 6725200-09
WhatsApp: +91 7744959670
Skype: karmaconcierge.india@karmagroup.com
Karma Club Europe Concierge
Email : concierge.europe@karmaclub.com
Phone: +44 20 7097 9241
Karma Club Australia Concierge
Email : concierge.australia@karmaclub.com
Phone: +62 863 197 676
Karma Club Indonesia Concierge
Email : concierge.indonesia@karmaclub.com
Phone: +62 361 300 0055