Not sure how to plan out your Bali bucket list activities? Well, this week we take a look at an epic itinerary for 7 days in Bali! Plus, we hear from our Karma Group Members on their incredible feedback for our Indian team in Letters Of Appreciation. Last but not least, we have a quick and easy competition for you – all you have to do is update your contact details online!
---
A Paradise Itinerary
How to Spend 7 Days in Bali!
Bali, the Island of the Gods, is a captivating destination known for its lush landscapes, vibrant culture, and stunning beaches… Whether you're seeking adventure, relaxation, or a mix of both, Bali has something to offer every traveller – And with seven days in hand, you can explore the island's best attractions, immerse yourself in local traditions, and create memories that will last a lifetime!
In this itinerary, we'll guide you through a week-long journey that covers the most iconic and hidden gems of Bali: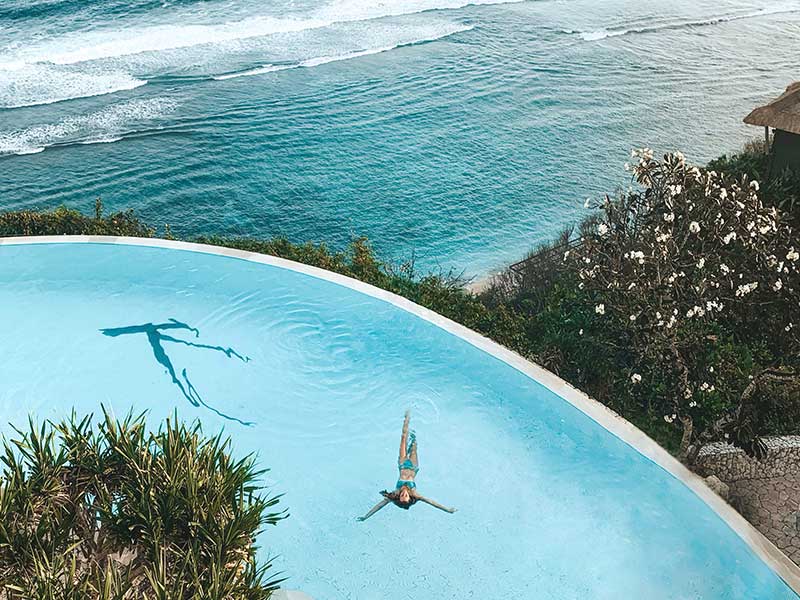 Day 1: Relax and Unwind
After hours of travelling, kick back by the resort pool and let the Bali heat melt away any stress of the day and press play on vacation mode.
Enjoy a delicious dinner and evening entertainment at the property.
Day 2: Exploring Ubud – The Heart of Bali.
Start your day with a visit to the Tegallalang Rice Terraces, a breathtaking landscape of rice paddies sculpted into the hillsides.
Explore Ubud's vibrant art scene by visiting local galleries and workshops, where you can witness traditional crafts like wood carving and painting.
In the afternoon, visit the Sacred Monkey Forest Sanctuary and get up close with the playful monkeys and serene temples.
Complete your day with a visit to the Goa Gajah, also known as the Elephant Cave, an ancient archaeological site with spiritual significance.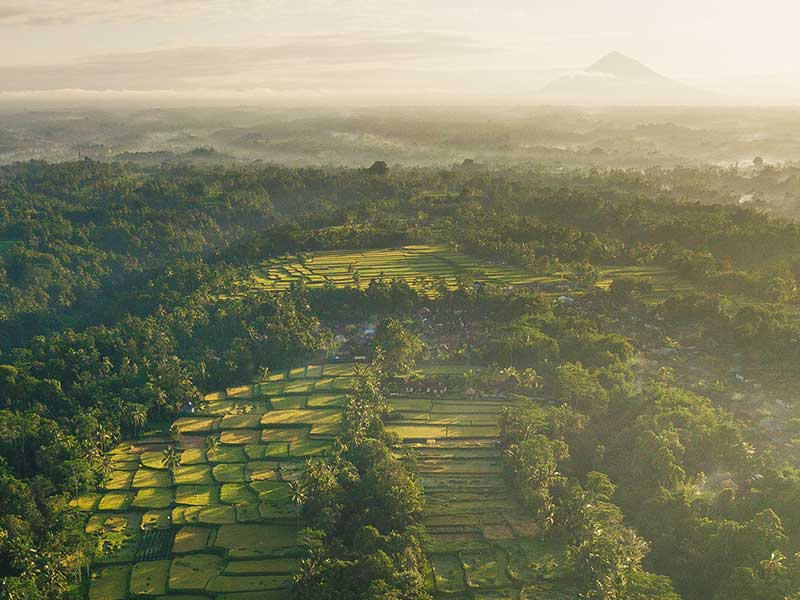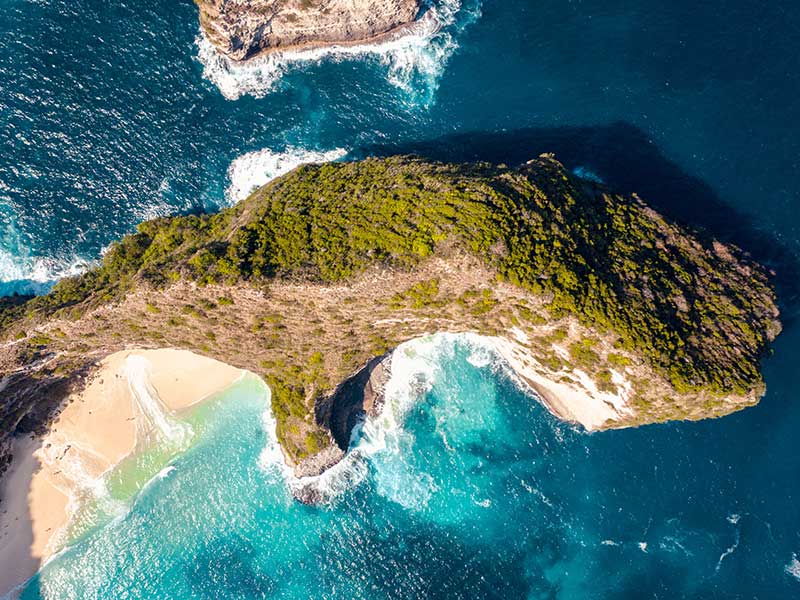 Day 3: Adventurous Day Trip to Nusa Penida
Embark on a day trip to Nusa Penida, an enchanting island just off Bali's southeast coast. You can take a fast boat from Sanur or Padang Bai.
Explore Kelingking Beach, famous for its T-Rex-shaped cliff and stunning views.
Visit Broken Beach and Angel's Billabong, natural rock formations surrounded by crystal-clear turquoise waters.
Conclude your Nusa Penida adventure with a visit to Crystal Bay, where you can relax on the beach and snorkel in the vibrant underwater world.
Day 4: South Bali – Seminyak & Kuta
Head to the southern part of Bali, particularly Seminyak or Kuta, known for their beautiful beaches and lively atmosphere.
Spend your morning shopping for local souvenirs and bargains around South Bali's markets and malls.
In the evening, explore the vibrant beach clubs and enjoy the beachfront vibes as the sun sets.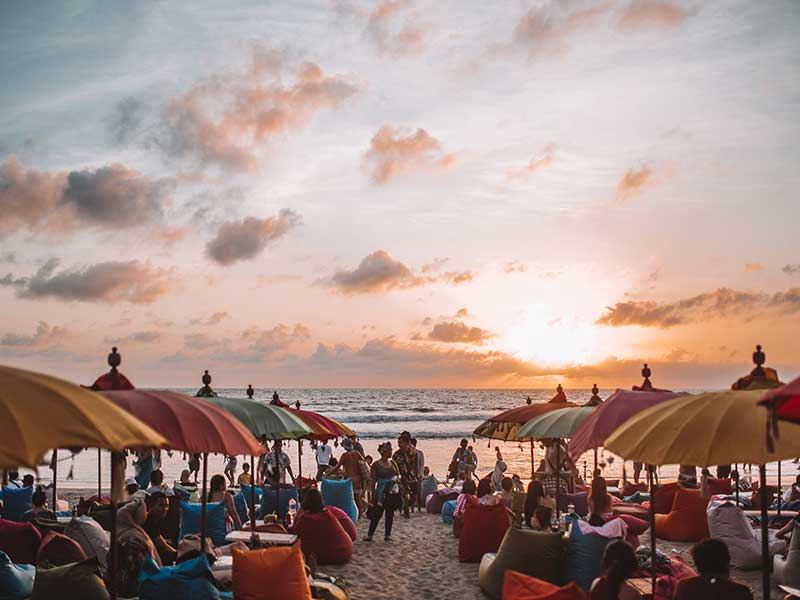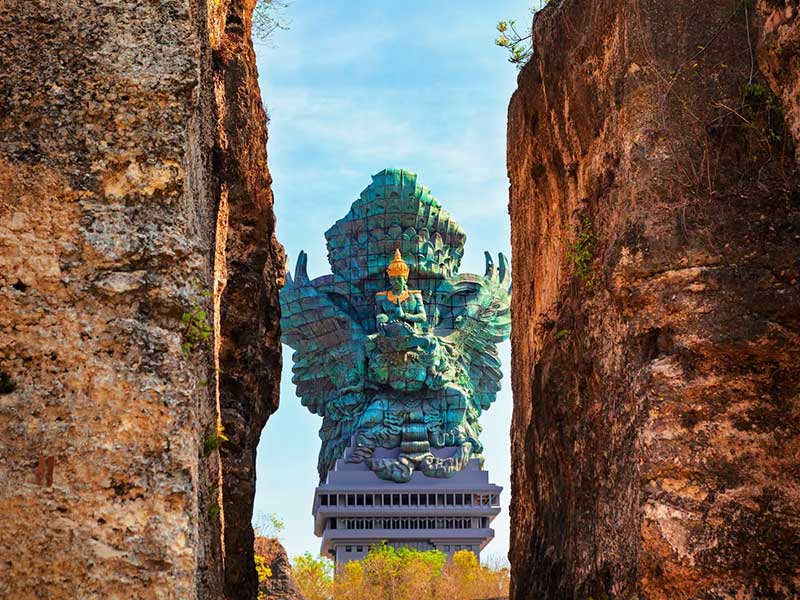 Day 5: Spiritual Experience in Uluwatu
After a lazy morning, head to Jimbaran Fish Market for a lunch seafood feast.
Once your tastebuds are satisfied, visit GWK Cultural Park to experience the giant Balinese statues and enchanting grounds.
Before sunset, head to Uluwatu Temple where you'll discover a mesmerising Kecak Fire Dance performance against the backdrop of a golden Uluwatu skyline.
Day 6: Discovering Water Temples and Hot Springs
Head to the central region of Bali to explore the iconic water temples: Tirta Empul and Pura Ulun Danu Bratan.
Participate in a traditional purification ritual at Tirta Empul, where Balinese locals come to cleanse their body and soul.
Relax and rejuvenate at the natural hot springs in Banjar, nestled amidst lush tropical gardens.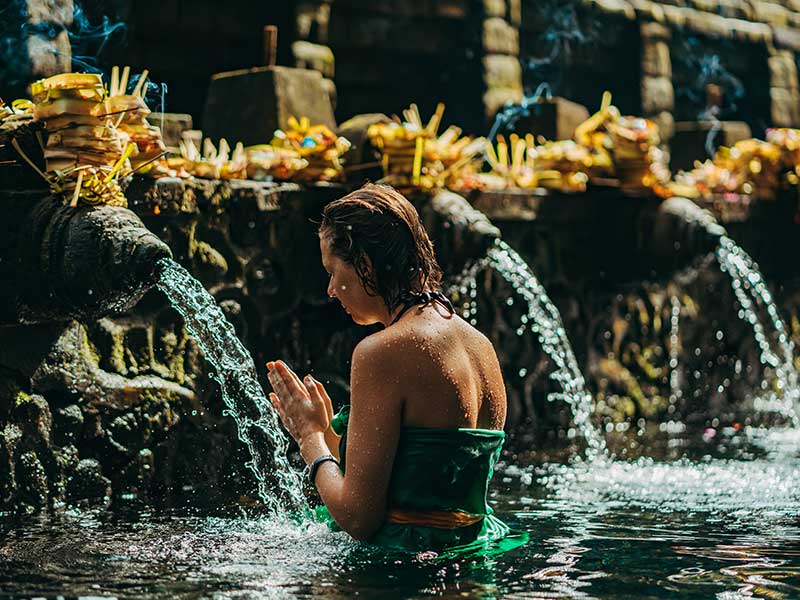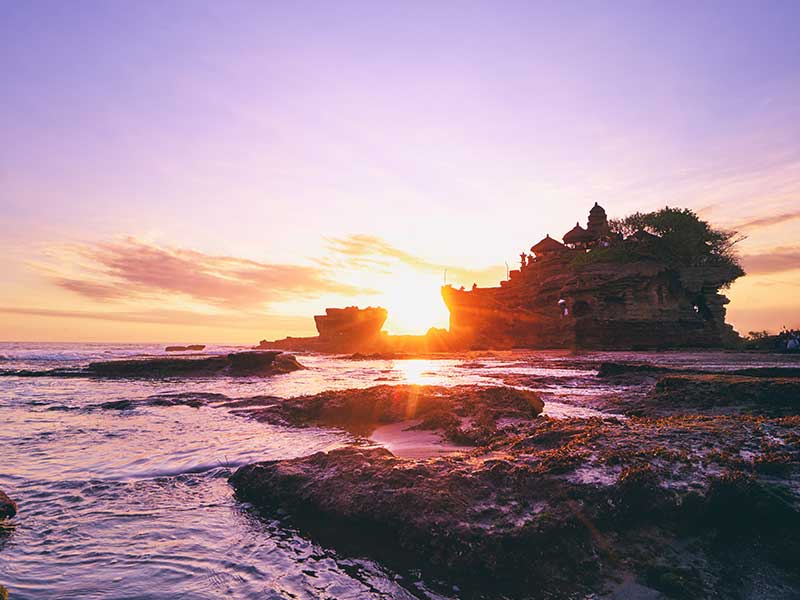 Day 7: Farewell with Tanah Lot Sunset
Conclude your Bali adventure with a visit to Tanah Lot, a picturesque temple perched on a rock formation amidst the sea.
Arrive in the afternoon to witness a breathtaking sunset over the Indian Ocean, creating a magical ambience.
Spend your final evening in Bali reminiscing about your unforgettable experiences and savouring a delightful farewell dinner – or perhaps you're moving onto another Karma Group Bali property for a second week on the Island of Gods?
With this seven-day itinerary, you'll get a taste of Bali's diverse offerings, from its cultural heart in Ubud to the idyllic beaches in the south! Click below to start planning your getaway at one of our Indonesian properties…
---

Letters of Appreciation
Exceptional customer service is the lifeblood behind any incredible vacation, and at Karma Group, we take immense pride in recognising the team members who go above and beyond to create unforgettable experiences for our valued Karma Group Members….
---

Connected Competition
At Karma Group, we always look forward to opportunities to enhance your travel experiences and ensure you stay connected with us… To serve you better and keep you up-to-date with the latest travel offerings, competitions, and exclusive member benefits…
---
Contact Karma Concierge on WhatsApp!
We are always looking for new and easy ways for our members to keep in touch with us and we are happy to announce that we are now using WhatsApp!
We want to make sure you get the most out of your membership no matter where you are in the world, so if you have any problems, questions, queries, or anything you would like to discuss, here are some of the ways you can contact us…