Exceptional customer service is the lifeblood behind any incredible vacation, and at Karma Group, we take immense pride in recognising the team members who go above and beyond to create unforgettable experiences for our valued Karma Group Members.
Today we're celebrating those remarkable individuals whose dedication, passion, and commitment to service have left a mark on the hearts of our members – After we asked our Karma Group India Members to nominate star individuals from the Indian properties!
Join us as we delve into the stories of these extraordinary team members, whose unwavering pursuit of excellence embodies the very essence of what makes Karma Group stand out, through the eyes of our Members…
---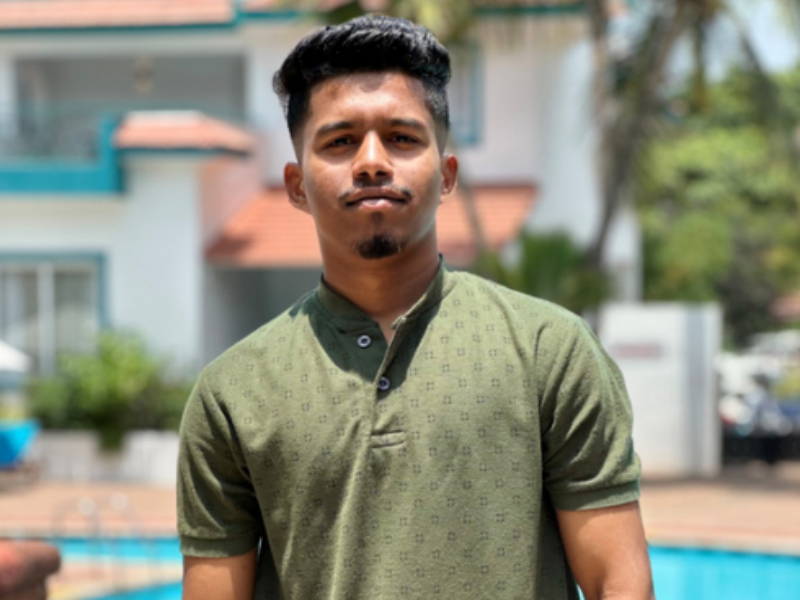 Mr Siddanth Dessai – Karma Concierge Goa
"We have been members of Karma Group for almost 15 years now and have had many wonderful holidays. We take help from Karma Concierge often, and want to thank the real heroes who make our trips wonderful.
One such noteworthy experience was with Mr Siddanth Dessai of Karma Concierge. I had called up to enquire about an internal booking and the way Mr Siddanth guided us with details and info, was just amazing. He not only answered all our queries with perfect clarity but also helped with alternate options that we were looking for.
Such people are the true flag bearers of Karma. I do hope that such talent is recognised and rewarded by the organisation. Such people always bring a smile to our faces and make us feel proud that we are members of Karma. Keep up the great work Mr Siddanth and Team Karma Concierge!
Appreciate your help, each and every time,
Leenata & Dr Prashant."
Ms Perciva Fernandes – Karma Concierge Goa
"Dear Perciva – We wish to sincerely thank you for our lovely holiday at Karma Martam. You were instrumental in making all the arrangements for our family till the wee hours of the night.
We appreciate the effort made by you, Perciva, who left no stone unturned with our booking despite the peak season. You have excellent customer relations, promptness, attention to detail & concern for all members. You truly are an asset to Karma Group who needs to be recognised, encouraged, awarded & appreciated.
We spent an enjoyable week with a lot of sightseeing across the length & breadth of Sikkim. The newly acquired property is welcoming with all the facilities & well managed by an efficient GM Raj Chettri & excellent Executive Chef Lepcha who look after the property & guests with care & concern. All the Sikkimese staff were warm, kind, helpful, gentle & very hard-working.
Warm Regards,
Trevor, Linda, Nisha & Rahul."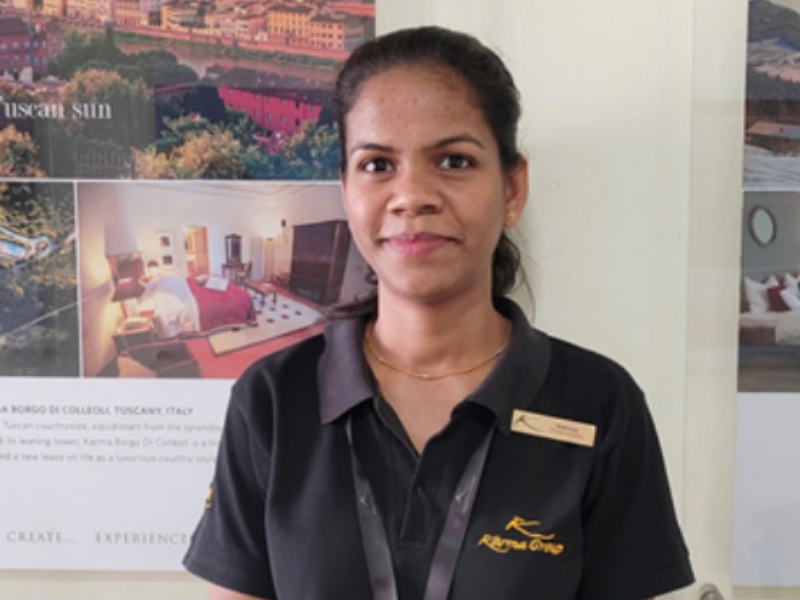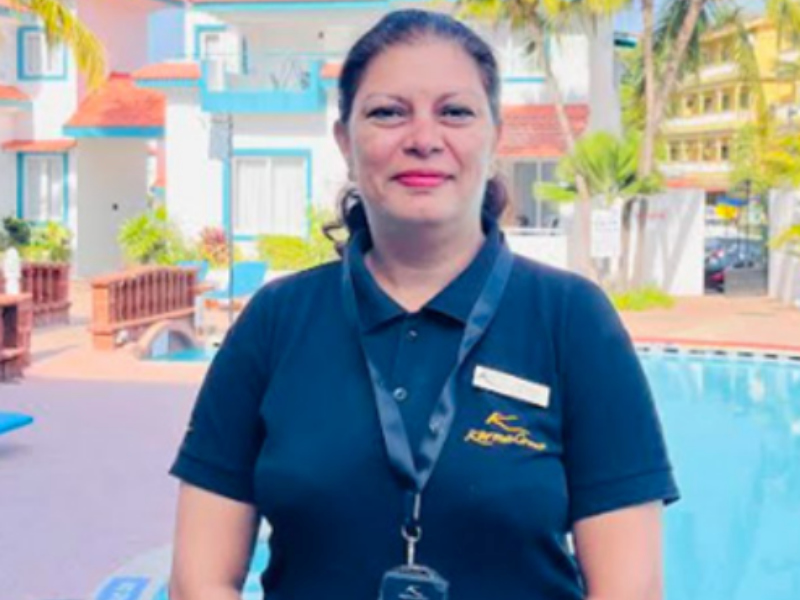 Ms Virginia Rodrigues – Karma Concierge Goa
"This letter of appreciation is being sent for the extraordinary efforts shown by Virginia – It is team members like her who by their efforts and helping nature increase the stature and reputation of Karma Concierge.
We are Owner Members of Royal Resorts since 1997, and a Fractional Owner of Karma since 2017. As members for more than 25 years, we have interacted with several Concierge of Karma, but Virginia Rodrigues is one of the best in the job. She is not only very positive in her approach but is extremely sensitive to the needs of the Karma Members.
I must appreciate the way she responded to our request for resolving our issues with great promptness and ensuring that everything is done in the most apt, suitable, quick and comfortable manner. She is prompt, sincere and a bright young lady.
I wish her all the best in her life and career,
Veera & Vishwajit."
If you have received any incredible service from any of our Karma Group team members around the world, whether it be an outstanding bartender at Karma Minoan, Greece, or a super-friendly housekeeper at Karma Royal Sanur, Bali, please do email us a short letter of appreciation too – so we can feature the fantastic individuals next time!