In the second on our series leading up to World Chef Day, we're profiling one of our favourite chefs and all round good guy, Joe Peden – the culinary creative behind Karma Lake of Menteith's award winning menu – did we mention he just scooped Best Hotel Restaurant at the recent Food Awards Scotland?  Read on to see what fires his grill…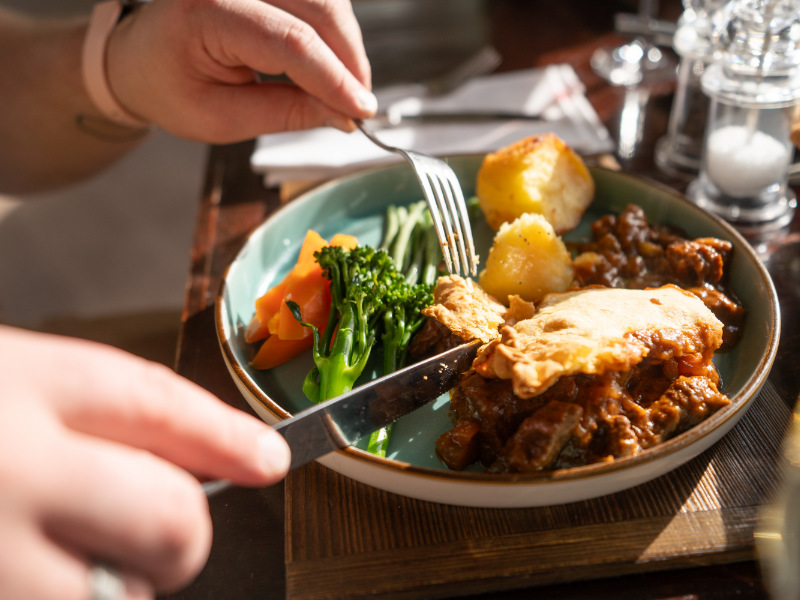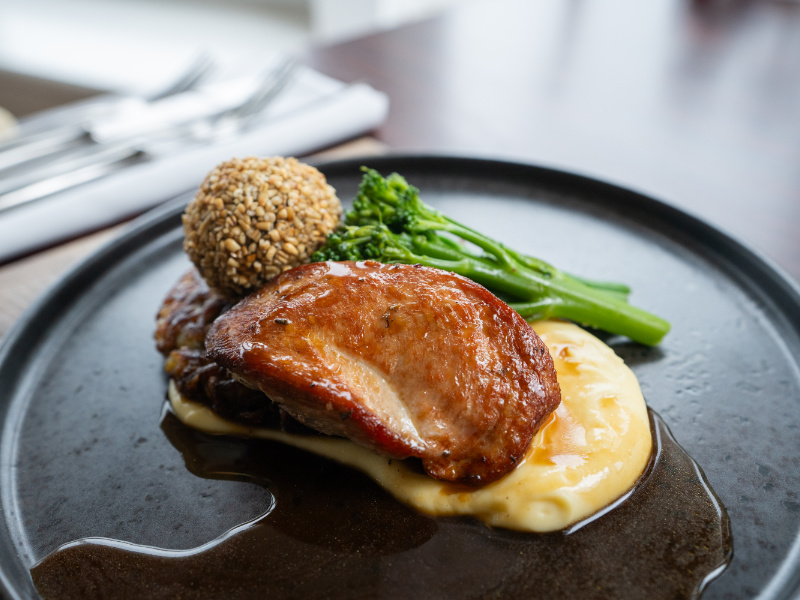 ---
Can you tell us a bit about your journey from growing up in Brig O'Turk to becoming the Head Chef at Karma Lake of Menteith?
I grew up working as a kitchen helper then moved to front of house in local cafes and when there was no further progression within those businesses I moved to the kitchen as a cook and just fell in love with the job and food in general. I moved to what was then the Lake of Menteith hotel 10 years ago and worked there for 5 years before moving to Glasgow and running several Glasgow kitchens. I then started my own street food company, but like many businesses in the last few years COVID killed it so I went back to restaurants and when I heard about a position at Karma Lake of Menteith, I jumped at the chance to go back.
What inspired your passion for cooking, and how did your family's involvement in food influence your career choice?
I've grown up around food. Even though we grew up pretty poor my mum always made sure we had home cooked meals at the dining table and she would bake to fill the cupboards so we had snacks – she has now gone on to run an award-winning home baking business. So I feel like it's in my blood.
What was the most memorable experience you had while running Fatboys in Glasgow?
Coming 2nd in the Scottish streetfood awards. Especially when I was competing against companies with multiple chefs and staff and I did everything myself. It was hard but it was worth it.
How has your experience of culinary traditions including American and Asian cuisine, shaped your cooking style?
Going and doing a stage at Buxton Hall BBQ in North Carolina USA with then owner and James Beard award winner Elliot Moss was amazing. That really kick started my love of American food and gave me a fire in my belly for when I got back to play with the ideas it gave me.
What would you say is truly Scottish about the food at Karma Lake of Menteith?
As much as we have tried to introduce many influences to the menu here at Karma Lake of Menteith we still have some Scottish classics on the menu like the Balmoral Chicken and Cullen Skink. 2 items you would struggle to go into any good Scottish restaurant and not find on their menus.
Tell us about the local produce and farm to table offerings available in the area.
We have many good local suppliers giving us top quality ingredients for our menu – for example literally next door to us we get fresh trout straight out of the lake. Across the road we have a game keeper giving us venison and pheasant and, when the season and luck allows, woodcock, grouse and rabbit.
Do you recommend any whisky pairings for your dishes, given Karma Lake of Menteith's extensive single malt collection?
I'd pair the Dalmore Espresso Martini with our cheese board Or chocolate cheesecake brownie
What are your favourite local ingredients to work with, and how do they inspire your menu?
The local gamekeeper has been supplying the hotel for 8 years; I love the venison. We use it to do a Scottish twist on a rendang for our regular curry nights.
Your sister Erin is also a part of the team – tell us about that dynamic
We have worked together a few times now. Erin actually started working in my kitchen as a KP roughly 8-9 years ago. And we've always got on quite well (apart from when I tried to get her to gut a trout….there were tears). The good thing is being family and therefore comfortable with each other you have no problem telling each other if there's issues. Sometimes that can be awkward with people who are just workmates.
What are your goals and aspirations for Karma Lake of Menteith moving forward?
My goal is simple just to keep pushing forward the food offering of the business and just get the hotel to the level I know it can be.