This week, we chat with Kundan Jha, our famous Executive Chef at Karma Group's flagship resort, Karma Royal Haathi Mahal in Goa India. Kundan Jha has been part of the Karma Group for the last 24 years! Kundan's strengths lie in his creativity in using locally available ingredients (like delicious mango) to create cuisine that is both nutritious and delicious. Don't just take it from us – many long-term Members claim their visits to Haathi Mahal are incomplete without a taste of Chef Kundan's creations.
---
Well Chef, the pandemic that began over a year ago is still happening around the world today. Let's talk about that…
Like everyone says, 2020 was unprecedented! Like other areas of life, the pandemic has had a major impact on the food industry. Owing to the sudden and complete shutdown in March last year, some of our Members and guests were left stranded in Goa. Fortunately, we were able to keep the resort open exclusively for them and catered to them through this challenging time. With guidance from Management and our entire team pitching in, we were successfully able to cater to these guests in the best way possible. We continued to enforce our best practices even after travel opened in the second half of 2020 and early 2021.
The second wave hit us in mid-April and as we speak, Goa is still under curfew. Although it has been relaxed now and markets are open from 7:00 am to 3:00 pm, it's still a very different way of life and far from the normal we used to know.
Yes, it's been a nightmare for most of the world. Dare we ask if there was anything positive that has happened?
One must always look for silver linings! One of the best things to come out of all of this is increased sensitivity to health and hygiene. Our team has taken and continues to take all necessary precautions during food handling, preparation and service. Washing, disinfecting, sterilising, sanitising, masks, gloves, shields… all day, every day! As a result, our Members and guests are extremely confident in dining with us at our restaurants.
Food-wise, most of our supplies used to come in from the neighbouring states of Karnataka and Maharashtra. However, due to the pandemic and local state rules, we now buy more food locally – especially fresh produce!
What helped you get through these difficult times? A favourite dish? New kitchen experiments?
At a time when many have lost their livelihoods and some were forced to work from home, I feel incredibly blessed to have worked and continued to do what I love. For a major part of last year, I cooked for Members and guests stranded at the resort as well as for our team.
In India, we started looking for local solutions to this global problem and turned towards tried and tested practices of yoga, Ayurveda, local herbs and spices to naturally boost immunity.
With increased dependence on local produce, I also started experimenting with the abundantly available seasonal ingredients like the much-loved mango from the Konkan region. I used mangoes in both curries and healthy drinks that are extremely popular with our guests.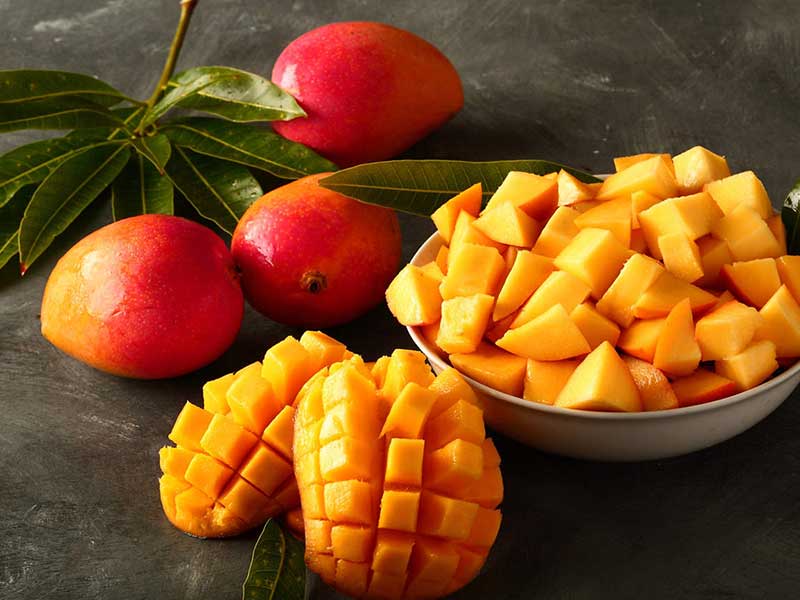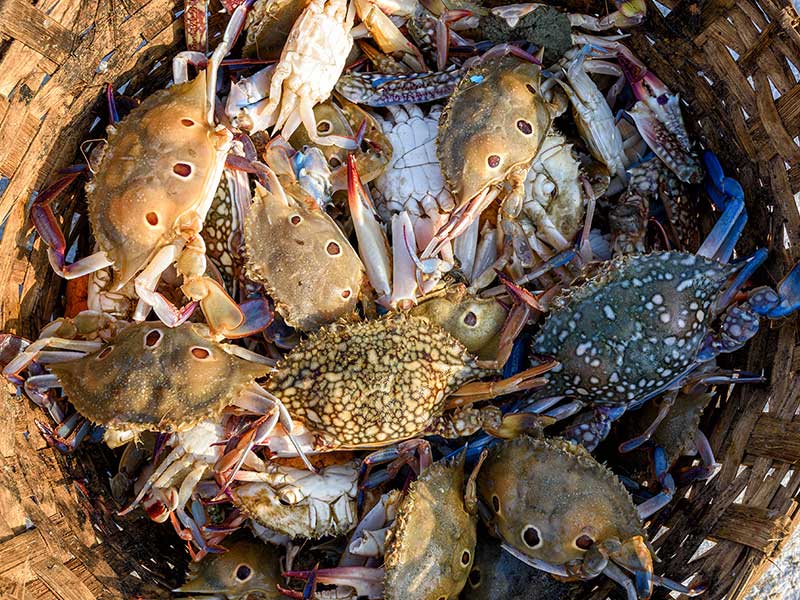 What a fantastic (and sustainable) approach to cooking! What are some of the current ingredient trends in India?
Locally available ingredients are making a definite comeback. High on that list at the moment are old fashioned bulgur wheat, millet flour, seasonal vegetables and pumpkin seeds and flowers. With the onset of the monsoons in Goa, much to our delight the local farmers grow organic produce like beans, gourds, leafy vegetables and more. These make great additions to our menus.
This pandemic has forced many people to evaluate their own health and lifestyle. How do you think this impacts their food choices?
With the current emphasis on health and lifestyle, many are choosing to cut down on carbs and incorporate more fibre, plant protein, seeds and nuts into their diets. Yoga and stress management is taken more seriously now and immunity balancers and boosters are increasingly popular.
Plant-based protein will continue to be popular. I also feel people will continue to eliminate refined sweeteners from their diet more than ever. High fibre ingredients like millets and old-fashioned milled flour, which keeps the grain in its fullest form while hulling, will also be popular. Citrus fruit and tender coconut water will replace canned beverages.
Your favourite dish of the moment?
My favourite dish right now is the Mango Sansav (recipe below). This classic Saraswat Goan preparation is made with local mangoes and tamarind pulp with a tempering of mustard seeds, cumin and curry leaves. Mangoes are a versatile ingredient – found in abundance in the Indian subcontinent. Packed with vitamins and minerals, mangoes are great for salads, smoothies, chutneys and even curries. As an experiment, I've also created a twist on the 'aam panna' drink by using local palm jaggery as the sweetener. The result is a refreshing tangy thirst quencher with a bit of sweet and spicy!
What changes can we expect in your menus?
With the focus on leaves and seeds and the inclusion of more raw and coloured vegetables on our menus, expect to see many different salads and beverages that cater to dietary needs. We will also include new dishes on our menus that use locally sourced vegetables. We are moving away from refined and processed oils that are devoid of natural goodness and using natural extracted oils instead.
Sounds inspiring! Is there any dish you would peg as a crowd favourite?
In my opinion, Indo-Chinese food is gaining popularity across the country. Given that people may want to stay away from street food vendors and kiosks for now, popular dishes are those that are easy to prepare at home. One of the most popular requests at our restaurant at Karma Royal Haathi Mahal is Stir-Fried Cottage Cheese. This dish is extremely versatile and can be consumed as a snack or an appetiser or on the side with some mains. Sometimes, when all one needs is a satisfying comfort meal – a steaming bowl of Stir-Fried Cottage Cheese can satisfy!
Now that sounds so tasty (we'd love the recipe for that one too!). Thanks Chef!
---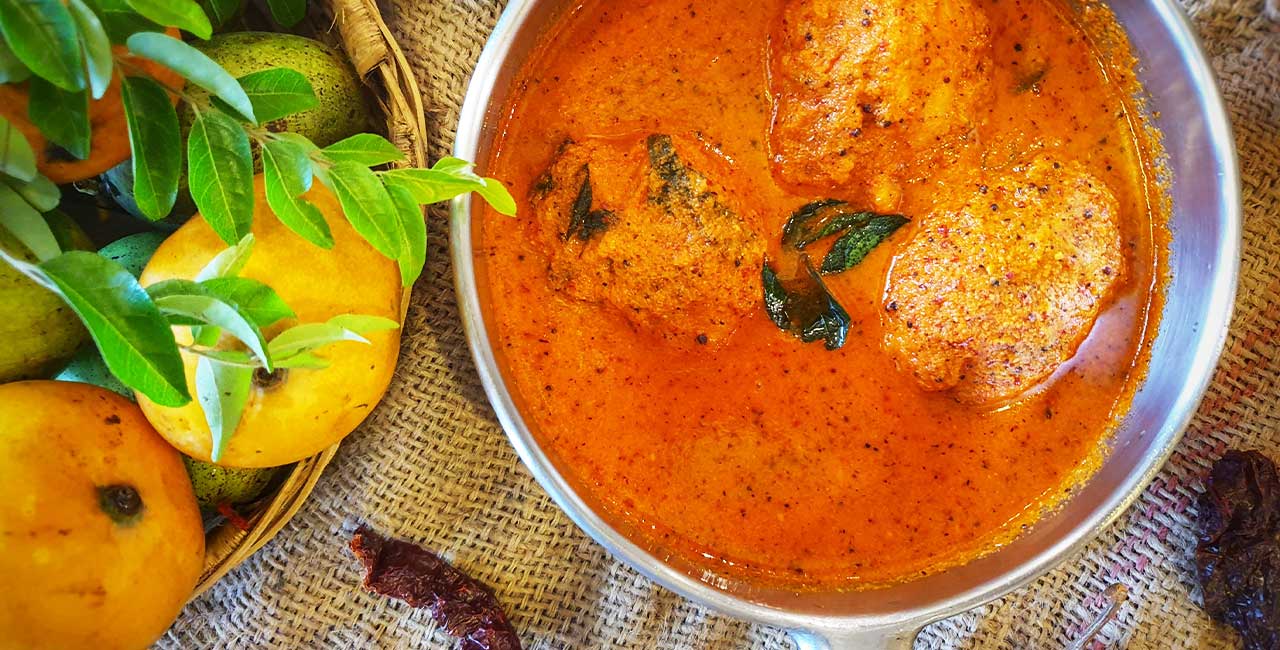 Goa Recipe : Mango Sasav