We chat to Judy Chapman, The Karma Group's Spa & Wellness Curator and author of 5 books, about the burgeoning wellness industry and her biohacking and beauty routines.
What was 2020 like for you? Any silver linings?
I spent the year on my sister's farm near Byron Bay, Australia. It was all about nature, outdoor hikes, beach walks and tennis. We had fires underneath the stars – it was unexpectedly magical. After a decade of travelling extensively, I realize I have been jet-lagged for several years so it was very good for me to get grounded (literally) and find my balance.
What's your self-care routine look like?
I've long been a believer we have to take care of ourselves first before we can truly help others. By this I mean maintaining inner strength, energy, balance and wisdom. With this in mind, I take extremely good care of my physical, mental and emotional wellbeing. For example, if I am going through an emotionally challenging time, I'll call on a reiki healer to release 'stuff'. I feel it's important to keep a check on our thoughts before they are processed by our brain and enter the body.
Your healthcare routine?
In today's world, I feel we need a GP alongside a team of holistic practitioners to keep us healthy and thriving. This is why I have regular acupuncture, craniosacral therapy and massage. I mix up my fitness with Pilates, dance, tennis, yoga and hiking. You'll rarely see me eating processed foods full of chemicals, herbicides and pesticides as I suspect processed food is a trigger for chronic lifestyle dis-ease.
Any personal health challenges you can share with us?
Sleep health is essential to me as I have suffered insomnia on and off for several years. With the recent discovery that our brain cleanses itself at night, the saying 'a good night's sleep clears the mind' has a whole new meaning. I take warm showers and magnesium baths before bed for relaxation. Occasionally I will take melatonin or the Ayurvedic herb ashwagandha. But the thing that works best for me is powering down my devices and going to bed early – if I can get to sleep by 10pm I usually have a fantastic 7-8 hours sleep, which is heaven.
What have been your wellness discoveries in 2020?
Over the last year, I've been experimenting with biohacking to improve my fitness and energy levels. These include Red Light Treatment, working out on the treadmill using Super Oxygen Therapy as well as the Cryo Chamber – all of which enhance my body's potential while providing excellent recovery benefits. I really feel and see the results. I've always been a big fan of Infrared Saunas and in fact, Karma Spa at Karma Kandara was the first luxury spa in Bali to introduce this. The big news this month is we have launched an Infrared Sauna into Karma Spa at Karma Rottnest Lodge this month.
What are your go-to supplements?
I've always been a bit of a supplement junkie – but understand the ideal way is to get most of our nutrients from food. That said, this year I doubled my dose of Vitamin C (best taken with zinc) as well as magnesium. I prefer to take my supplements in liposomal form under the tongue for improved absorption. I'm also into medicinal mushrooms (not the weird ones) as adaptogens have amazing antioxidant benefits. Fungi are said to improve brain power, memory, concentration as well as fight free radicals and inflammation. I definitely have more energy and clarity now than I did a decade ago!
Any favorite beauty products?
I've been using the Australian certified organic range, Vanessa Megan which I love so much we are now introducing her range into Karma Spa at Karma Rottnest. It's a very well-researched range with efficacy.  I also love Facial Acupuncture – it's a natural way of boosting circulation, chi and vitality in the skin.  I drink bone broth to boost collagen. Pilates works well for me for maintaining strength, core and tone.
Looking forward, how will the wellness industry grow and thrive?
The entire world woke up to the importance of wellbeing in 2020 – we all got educated about inflammation and immunity pretty much overnight. Turmeric herb sales were said to triple in the US this year and apparently these figures are here to stay. Millions of people tapped into meditation, yoga and the importance of fresh air and outdoor exercise. And of course, connection between people. Sharing a meal with friends and loved ones has never felt so treasured.
What else did 2020 bring to light?
Well, Mother Earth definitely had a break in 2020.  We've experienced a pause in over-tourism and seen the advantages of slower tourism.  Domestic tourism boomed as we rediscovered our own backyards (literally).  Here in Byron Bay, spas are booked out for a month in advance.  I have friends in both the US and Australia who are healers and wellness coaches who have never been busier. But we cannot deny, it's been a tragic year for all of us on so many levels. I hope the leaders in our world feel more inspired to make sound decisions when it comes to protecting our forests, oceans and rivers that are the lungs and lymphatic system of our planet – everything is interconnected.
Any other wellness tips to share?
I resonate with the 80/20 rule. Eighty percent of the time I eat well, exercise and 'walk the talk' but twenty-percent of my time, I venture out on the 'wild side' (coffee and red wine can be medicine for the soul). Afterall, a healthy 'diet' is not only what we eat but also what we watch, listen to and read. I choose to surround myself with high-vibration people – they keep me young, spirited and on track.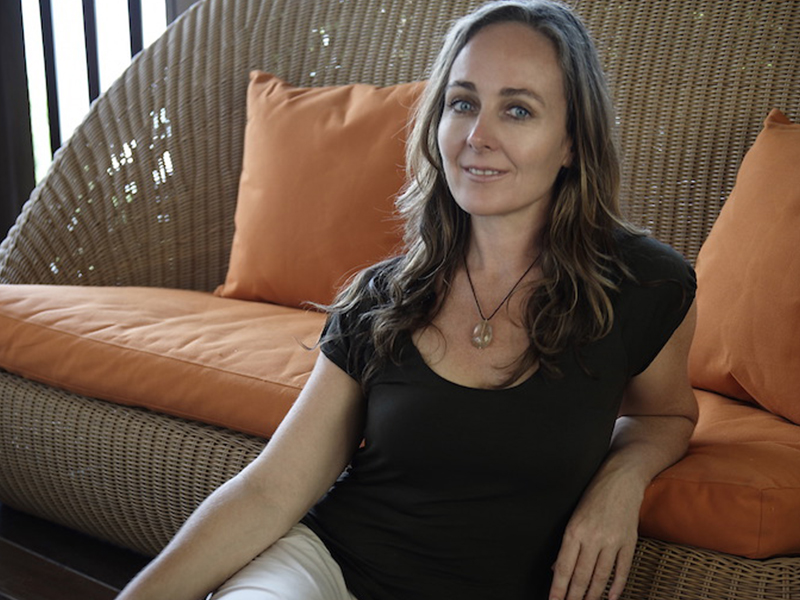 JUDY CHAPMAN is a global wellness authority, entrepreneur and advocate, with twenty years multi-disciplinary experience setting trends and implementing thought leadership across the wellness sector. Look out for Judy Chapman's Wellness Trends 2021 in an upcoming edition…