Karma Spa at Karma Rottnest is renowned for its ethos in promoting sustainable and local brands. One of these is the Perth-born certified organic spa range, Mokosh. We chat to founder Marion O'Leary about common skin care myths and how to maintain your glow!
How are you keeping healthy and happy during these times?
I try to be disciplined about committing to daily exercise, regular meditation and healthy eating. I also look forward to long beach walks on the weekend. I'm so grateful we have such beauty right on our doorstep here in Perth.
How did you get into the skincare business?
Making skin care became my passion when I discovered that most mainstream brands contain so many toxic ingredients. At that point, making the world's cleanest skin care range became my mission. 
What makes Mokosh distinct from other natural brands?
Mokosh products are all formulated without water, which means Mokosh is one of a handful of brands world-wide that includes no synthetic ingredients – they're made with 100% certified organic ingredients. This difference means our products are true skin food. You can feel the difference as soon as they touch your skin.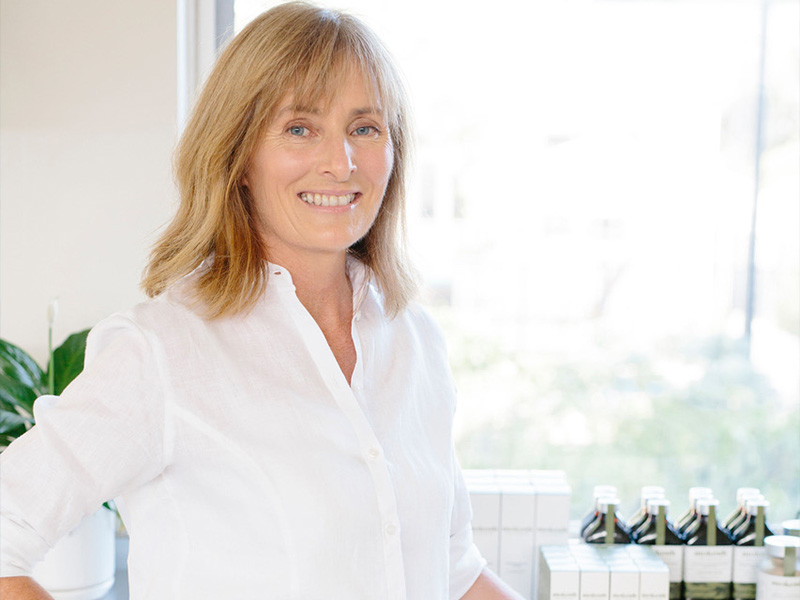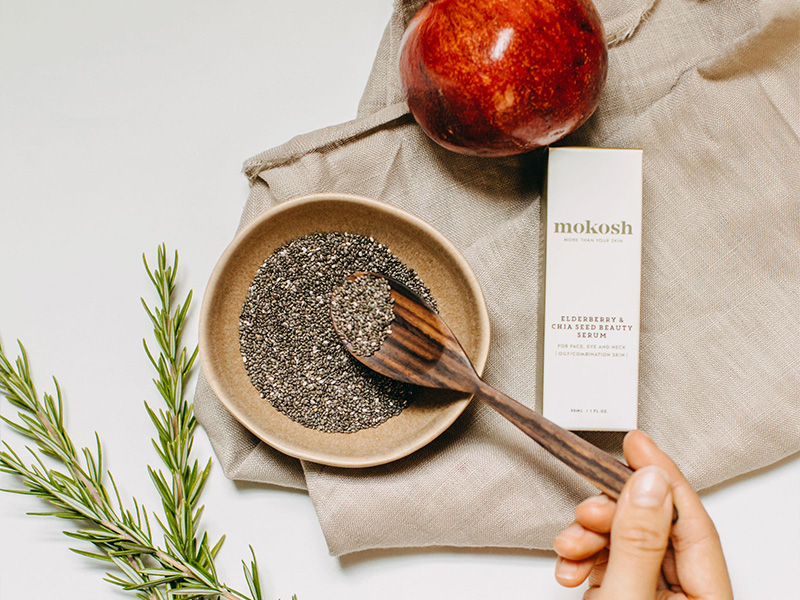 What are some of the biggest skin myths?
For me, the greatest myth is that water is needed in skin care. Adding water means you need to add preservatives to stop microorganisms growing, and emulsifiers to stabilise the cream. Preservatives disturb your skin's microbiome, while emulsifiers are detergents that can upset your skin's barrier. Removing these allows your skin to re-equilibrate to a whole new state of health.
What's your daily skincare routine?
I love to start the day with an oil cleanse with our Makeup Remover & Cleansing Oil, then a gentle exfoliation with our Facial Cleanser, Exfoliator & Mask. Next, a mist with Pure Hydrosol Toner and moisturise with one of our Serums or Face Creams, or both, depending on what my skin needs that day. I try to squeeze in an Ayurvedic Face Massage at the moisturising stage – it is wonderfully calming, improves circulation and rejuvenates the skin at the same time.

What are 3 ways we can take good care of our skin?
Always wear sunglasses outside and keep out of the sun – apart from that 20 minutes a day at a safe time to pick up your vitamin D! Apply a good organic zinc-based sunscreen if you can't stay out of the sun.
Eat plenty of fresh fruit and vegetables – their high levels of antioxidants will help protect your skin from sun damage and ageing caused by free radicals.
Use skin care that includes high levels of antioxidants (like Mokosh!) – it's known that topically applied antioxidants will also neutralise free radicals and slow down the signs of ageing.
Any new products in the pipeline?
We have a few new products coming up but they are a secret while we finalise them! However we do have a beautiful Trial Pack coming out in a few weeks – just the right size to give the products a couple of weeks' trial. We also sell beautifully luxurious bar soaps that, according to experts, are still the best way to protect yourself from COVID-19.