We start this week with some exciting news for our European properties! Following the latest updates and the large number of requests we have received, we are pleased to announce that we will be opening Karma Minoan on the 30th of July! Plus Karma Bavaria and Karma Borgo Di Colleoli are open now and ready to welcome you for an unforgettable Summer.
Not to forget our much-loved UK resorts, Karma St. Martin's and Karma Salford Hall which have been open for a fantastic few months now; we are so grateful to our Members who have managed to have a well-deserved getaway in those locations already.
As space is filling fast for our European resorts, we recommend booking online or contacting your Karma Odyssey Navigators now to avoid disappointment!
In anticipation of the incredible holidays we look forward to welcoming you on this year, we are continuing to receive wonderful feedback and Holiday Letters from our members, about all the wonderful memories they've made this first half of the year. We can't wait for more of your Holiday Letters, telling us about your summer frolics and winter tales.
You can submit your Holiday Letters here, describing your time at any of our resorts with a few great photos to go along : karmagroup.com/karma-odyssey/member/holiday-letter/
Alternatively, you can submit your Holiday Letter via our Karma Odyssey Facebook.
---
Karma Rottnest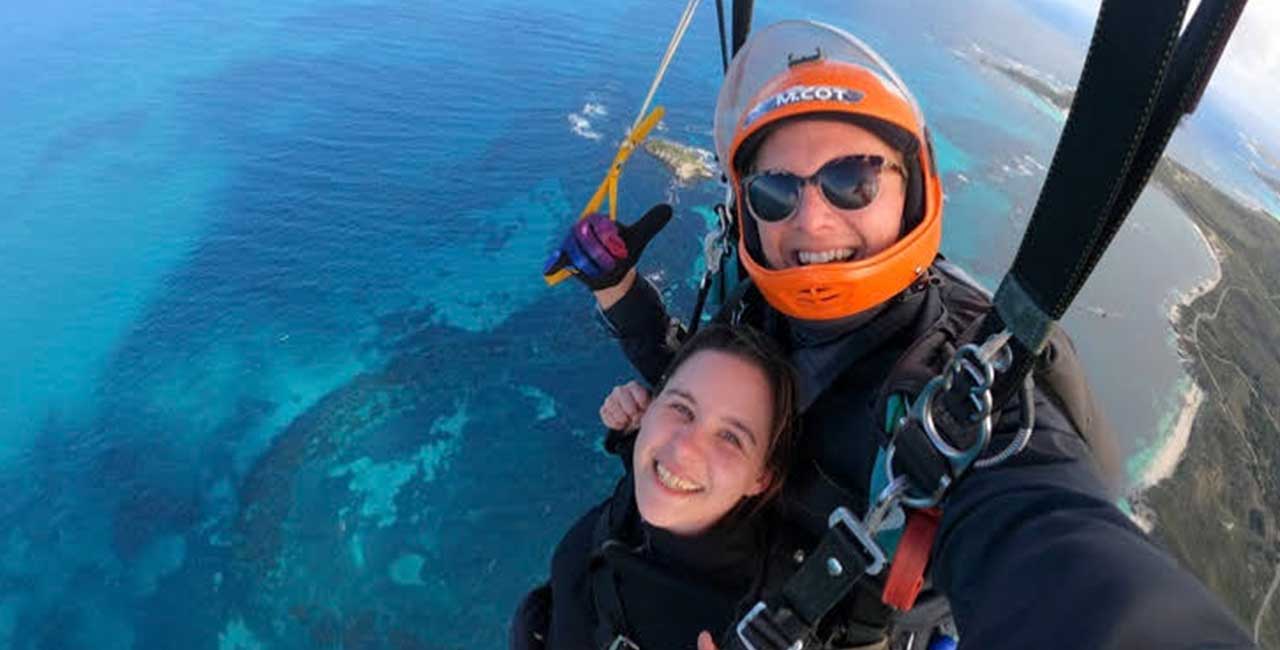 Thanks to all the staff for again making our holiday here on The Island so enjoyable – this year we've shared our holiday with our daughter Eli who has thoroughly enjoyed it and plans to return soon. It was her 1st visit to Rottnest where she skydived (another first) with her Dad, Steve Robb.
Staff we'd like to make special mention of are – Glen, Aleasha, Suzy, Tyson, Issac, Lane, Sandeep (spelling?), Henry, Sarah @ The Spa and the lovely Nicole @ The Golf Club but as mentioned all the staff are helpful (some I don't know their names) from Housekeeping through to Reception!
Totally recommend RIVA Restaurant @ Karma Rottnest – their evening menu is the best choice and best food on the Island! I also love their menus that light up when opened!
Loved our drinks around the fire in The Karma Cocktail Bar and also in Gov's Sports Bar – every Tuesday night is a quiz night in Gov's…another great night of fun!
My suggestion to all Australian & New Zealand members is to book ASAP while Karma are still here on Rottnest. There is so much history to explore, great food and much time to relax!
KARMA – means action, work, or deed. The term also refers to the spiritual principle of cause and effect – the principle of karma, wherein intent and actions of an individual (cause) influence the future of that individual (effect): good intent and good deeds contribute to good karma and happier rebirth!
…… we've been treated so well by Karma Group so this holiday I made Rocky Road parcels for each "department" as a thank you and we've been overwhelmed by how grateful the staff were/are … karma's certainly working here!
We will be back in May 2022 💕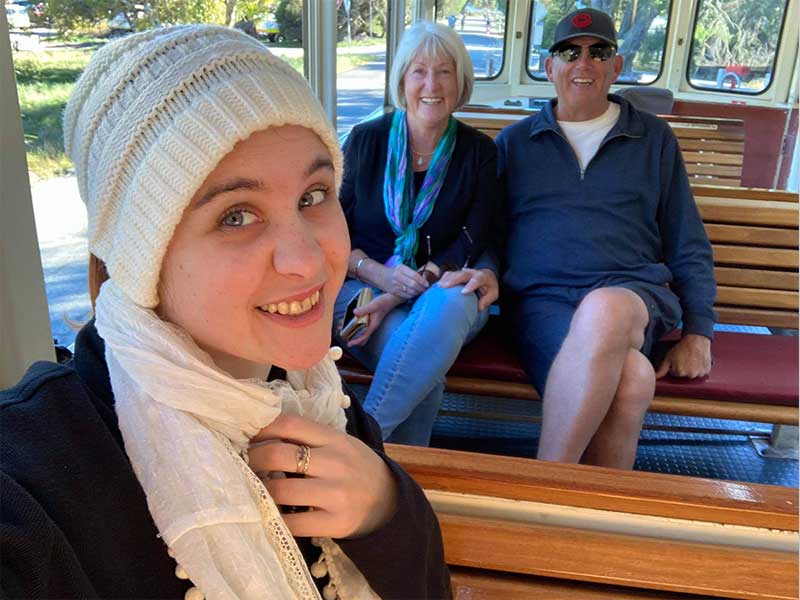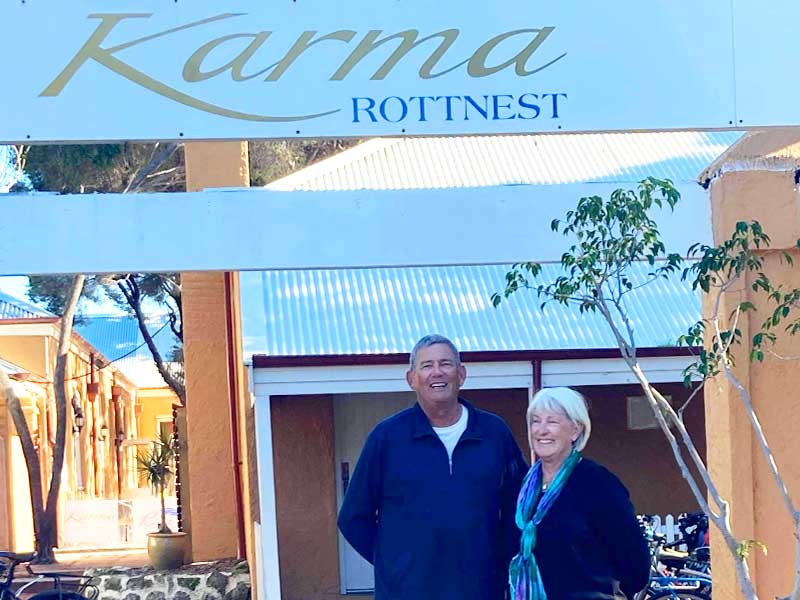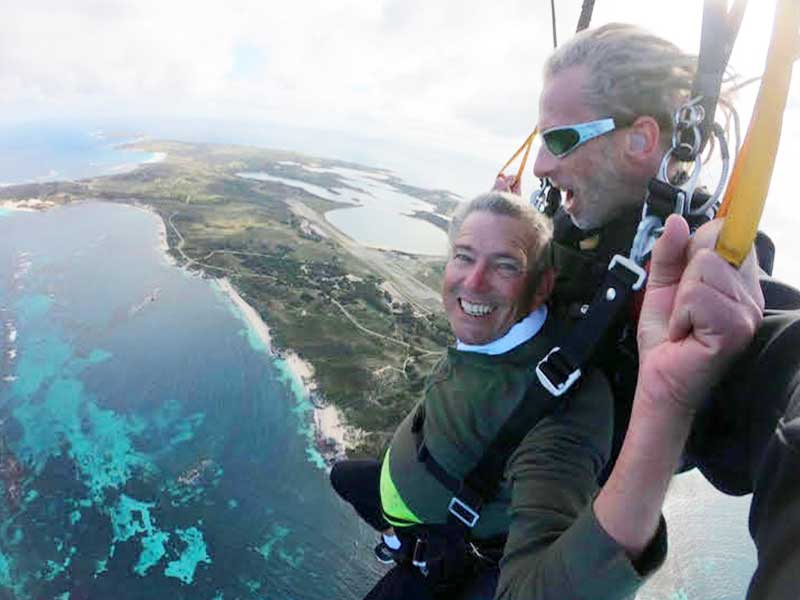 Lee-Anne and Steve Robb
Members since 2012
Book your Karma Rottnest Escape
---
Karma Chakra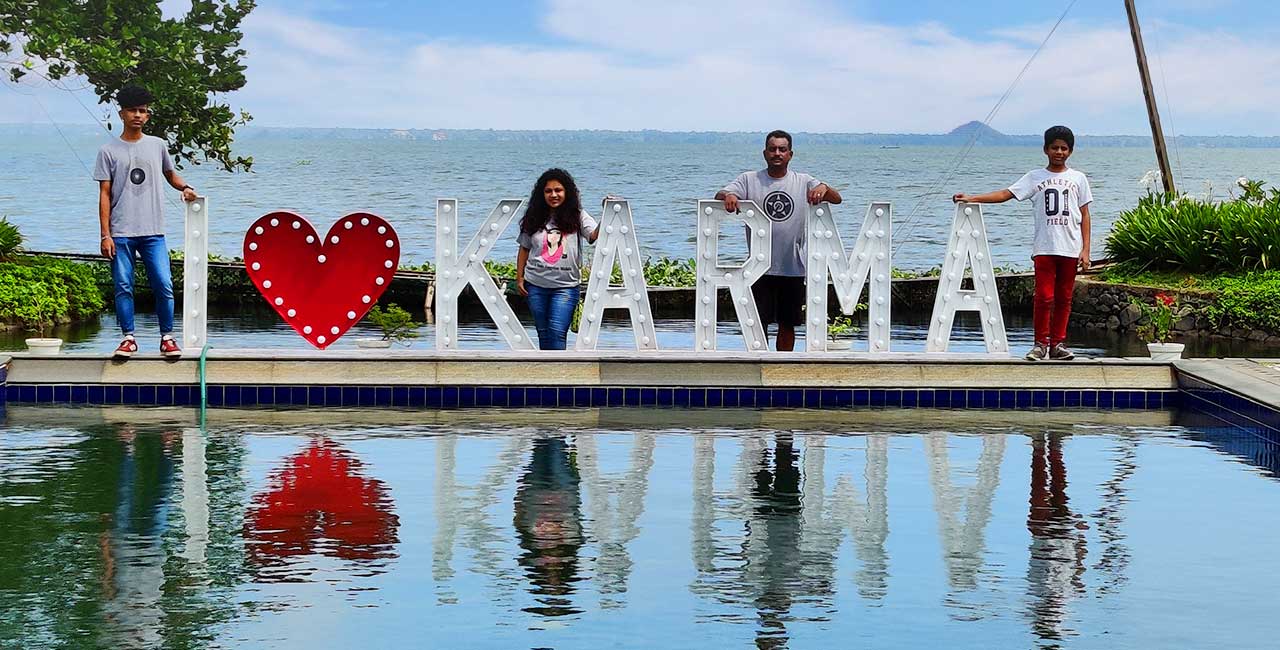 Amidst the pandemic, we were looking badly for a break. And along with friends, we almost booked at a renowned resort close by. But at that very moment, coincidentally I received a call from Chaaya. Though I told her that we had already booked, she explained the offers, and very patiently responded to our queries. Must say, we canceled and booked in Karma Chakra. Not only did we have a great vacation, but we just wanted to get back whenever we got the opportunity. Service at the resort was exemplary. From Pramod in Sales, GM Lijo and the sweet and smiling Anandhu from housekeeping. Highly impressive and heartfilled. Thanks to Chaaya for a wonderful vacation that we cherished and will always treasure.
Will look for more chances to visit Karma, along with enrolling our friends too.
Do come up with great deals, especially the complimentary food part!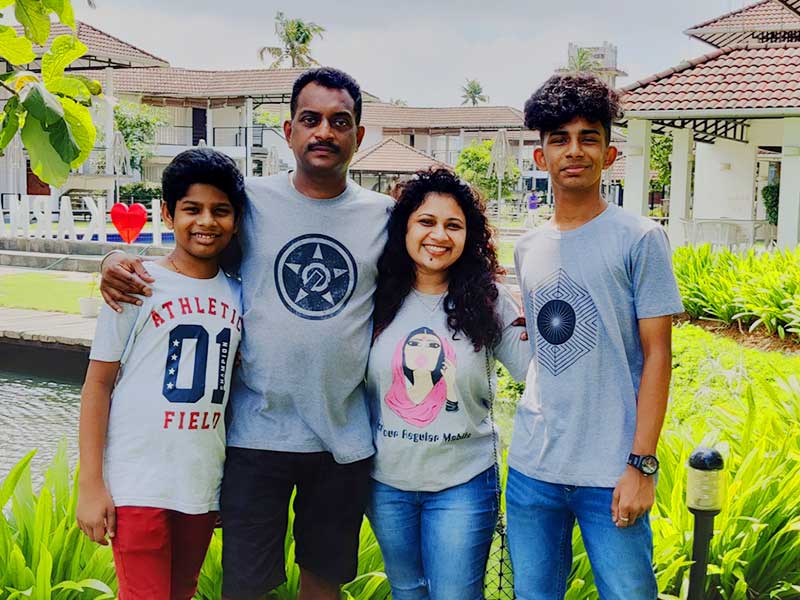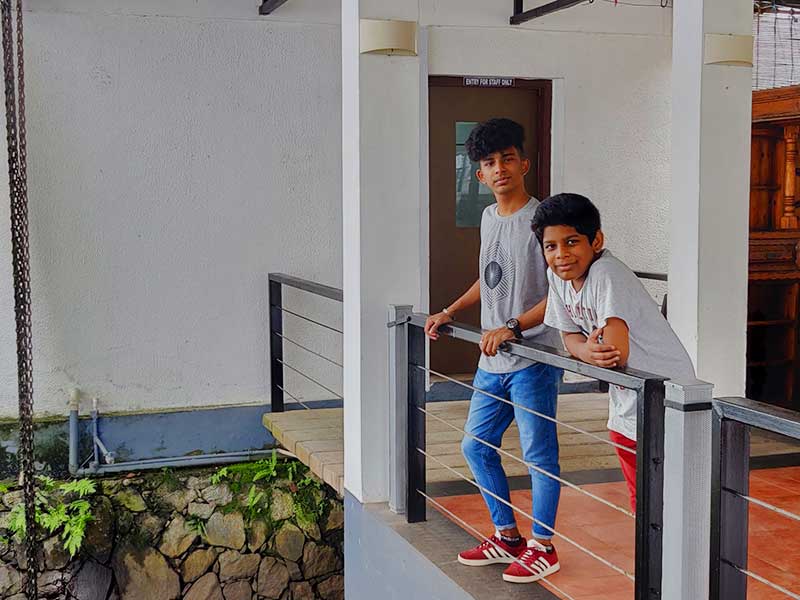 Deepa and Paul Sanly
Members since 2017
---
Karma Odyssey External Exchange
We recently enjoyed a lovely stay through our Time-share at Silver Sands Resorts in Mandurah, West Aust. Although it was very close to where we live, the week away was great during Covid 19. The resort has everything you need/want 1 or 2 bedrooms, fully furnished with washing machine and dryer, together with a fantastic kitchen. It is only a 5 minute walk to the beach and the Resort has 3 pools (2 outdoor and 1 inside heated pool)/ There are 2 separate spas as well. Lots to see and do in Mandurah. The pictures of the 2 cakes were taken at the French Patisserie we visited each day at Dolphin Court. A short drive to Ravenswood Tavern was special with great reasonable meals alongside the river. Silver Sands has its own secure parking, beautiful gardens, your own outdoor patio and we can recommend it to all Karma Members. We have used it on 2 occasions now for a week each time (Friday to Friday) over an eighteen month period. There is a games room and an adult lounge area. You can go into Google and enter Silver Sands Resort, Mandurah and go to photos. It will show the lovely pool and recreation area. Also a lot of photos of the resort. It's a lovely relaxing holiday.
Best Wishes, Kaye and Tom from WA.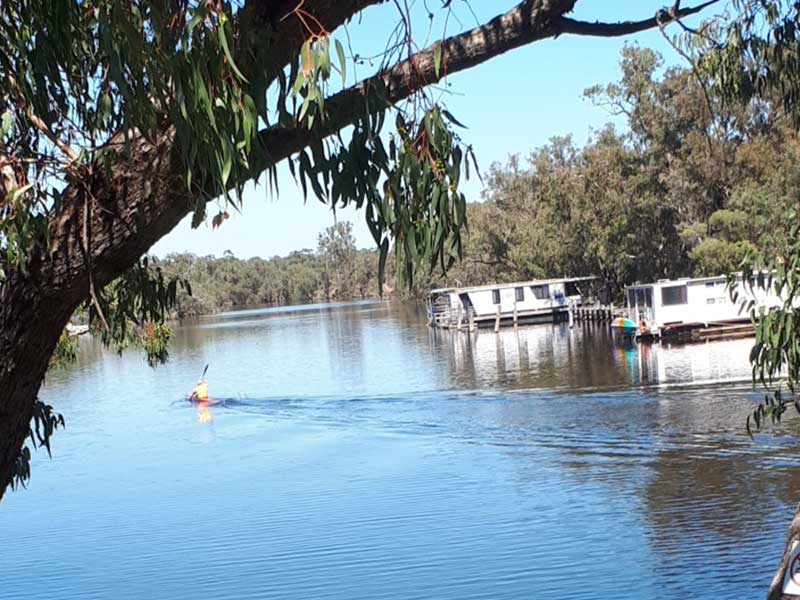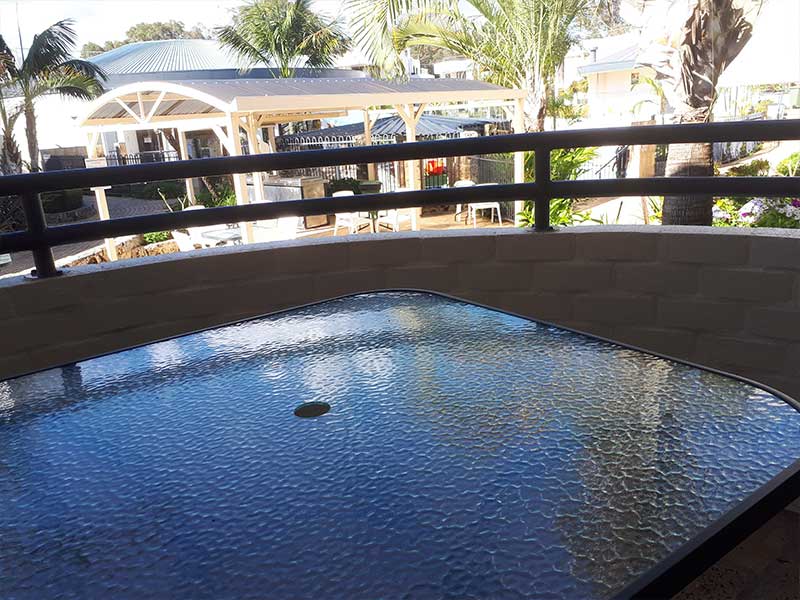 Kay and Thomas Hawthorne
Karma Group Members since 2010
For more information on Karma Odyssey External Exchange, contact your Karma Odyssey Navigators!
Kay and Thomas Hawthorne
Members since 2010
---
Karma Salford Hall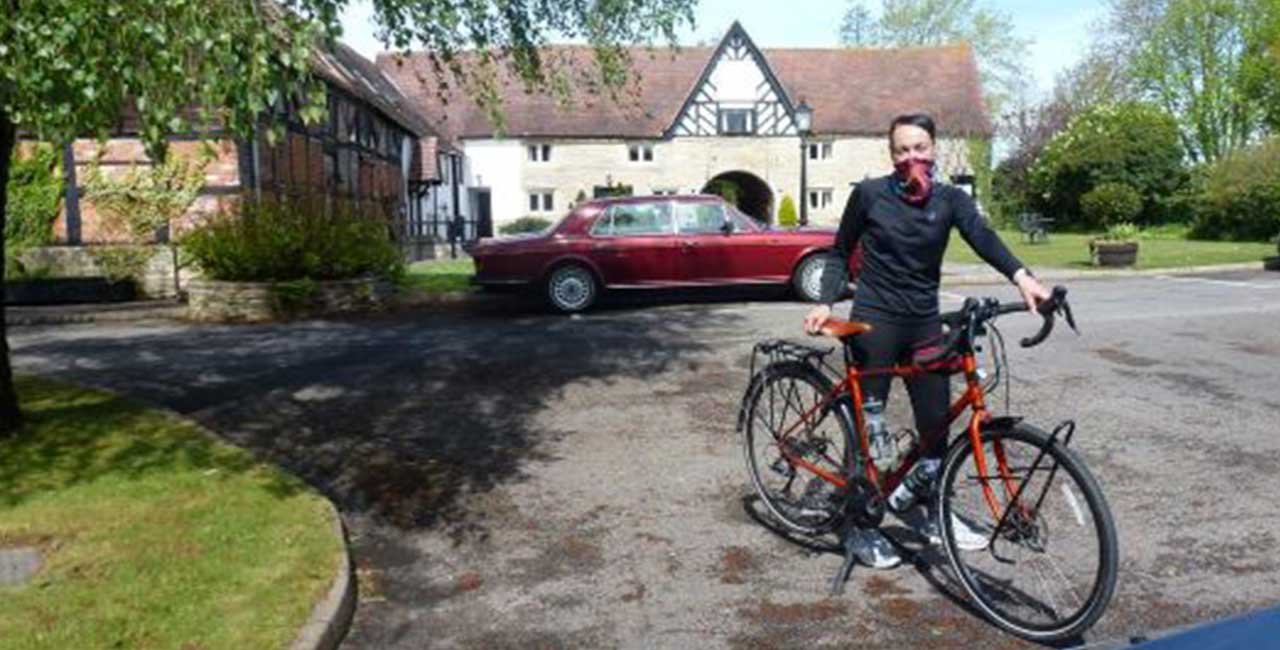 We enjoyed a special weekend at Salford Hall last month, belatedly celebrating a significant birthday. From the friendly welcome by Pippa and Elise, wine from Neil and Dan, and the wonderful dinner enjoyed on our last evening, it had all been a great experience.
We met Safian, who, when not working for Karma, is an experienced long-distance cyclist. She is planning her next ride, through Chile, in the autumn.
At Coughton Court (NT) and saw the carpet of Bluebells in the woods and steeped in history with links to the Gunpowder Plot and persecution of the Catholics.
There are many quaint towns and villages in the area with black and white timbered buildings and characterful pubs – closed, unfortunately (Covid). We shall visit again to explore more of this picturesque area.
Derek and Susan McCaig
Karma Group Members since 2002
Book your Cotswolds getaway at Karma Salford Hall
---
Why not check out Karma Odyssey External Exchange now!
Karma Odyssey External Exchange
---
Contact Karma Odyssey on WhatsApp!
We are always looking for new and easy ways for our members to keep in touch with us and we are happy to announce that we are now using WhatsApp!
---
Is your birthday or anniversary coming up? We would like to celebrate together in true Karma style!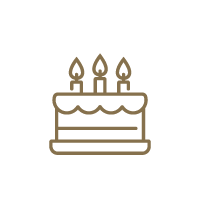 Click here to ensure that we have your important dates in our records
Of course, we always want to ensure our members receive the most up to date information from us, so we would like to invite you to check and update your contact details here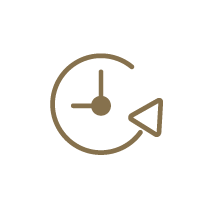 Click Here to Update your Contact Details
---
Karma Group Global Facebook : https://www.facebook.com/karmagroupglobal/
Karma Odyssey Facebook : https://www.facebook.com/KarmaOdyssey/
Karma Group Instagram : https://www.instagram.com/karma.group/
Karma Group Blog : https://karmagroup.com/blog/
---
Karma Odyssey India
Email : karmaodyssey.india@karmagroup.com
Phone: Toll free – India 1800 209 1060 / 0832 6725200-09 / Toll free – UK +448000116163 / 0832 6725215 / +44 1206690005