Can you believe it's already 2023? As they say, time flies when you are planning holidays! Whether you are looking to escape the Winter blues in Egypt or are planning ahead to Spring in Europe, this week we give you a rundown of our 2023 destinations that are not to be missed – Plus we hear from Issac D'Souza, one of our valued Karma Concierge team over in sunny Goa.
---

The Best of Ancient Egypt with Karma Karnak
Our elegant river cruise vessel, Karma Karnak, transports passengers along the meandering course of Africa's longest river, the Nile, on a journey deep into Egypt's past!
Embarking at Luxor or Aswan, the cruise takes in Ancient Egypt's most famous landmarks – and here are three that you simply can't miss, which are included in our Recommended Tour Package…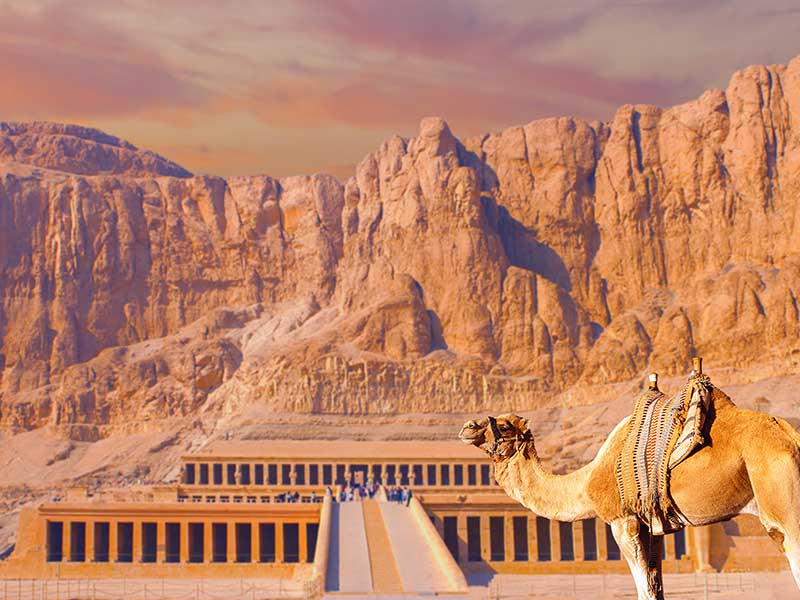 Hatshepsut Temple
The magnificent mortuary temple of Hatshepsut is believed to have been designed and authorised by the Queen herself, to honour her iconic achievements during the 18th Dynasty. Hatshepsut's resting place is also renowned for being the sanctuary of the god Amon Ra!
History: The female pharaoh rose to power after the death of her father Thutmose, when she married her stepbrother Thutmose II to keep her lineal place in the dynasty. Later when Thutmose II passed away, his son (to another wife) was too young to become the ruler; therefore Hatshepsut used her family name to become Queen regent until her stepson was old enough to reign. Her rule is considered one of the most prosperous and peaceful eras in Egypt's history.
Where: Located beneath the cliffs of al Deir el Bahari on Luxor's west bank of the Nile.
Unfinished Obelisk
The unfinished obelisk is the largest known ancient obelisk which was studied in detail by Reginald Engel Bach in 1922. For those unfamiliar with the term, an obelisk was a reverential monument commemorating the dead, made from a single piece of stone!
History: Said to have been commissioned by Hatshepsut for the temple of Amun in Karnak, work was strangely abandoned due to problems with the stone and the presence of multiple fissures. Since unfinished, the obelisk offers a fascinating insight into the craftsmanship and techniques of the Egyptians way back then.
Where: Located in the Northern region of the stone quarries of ancient Egypt in Aswan.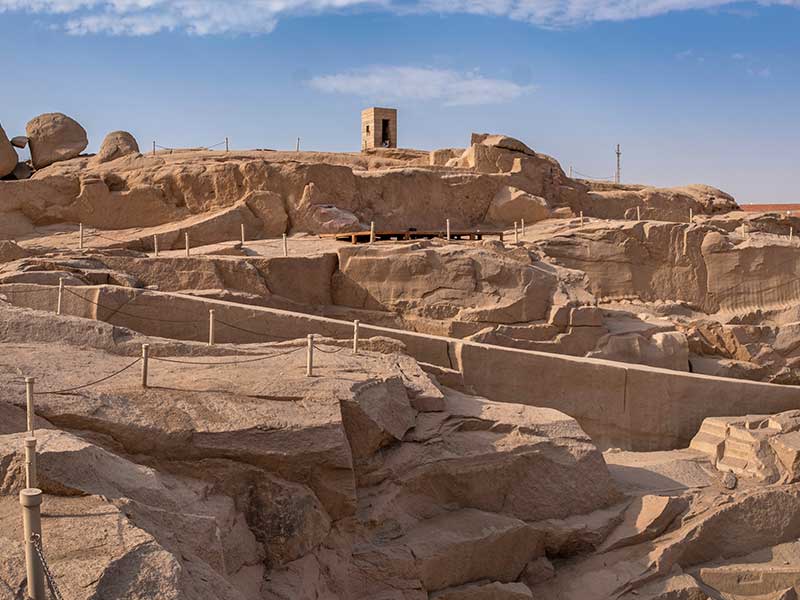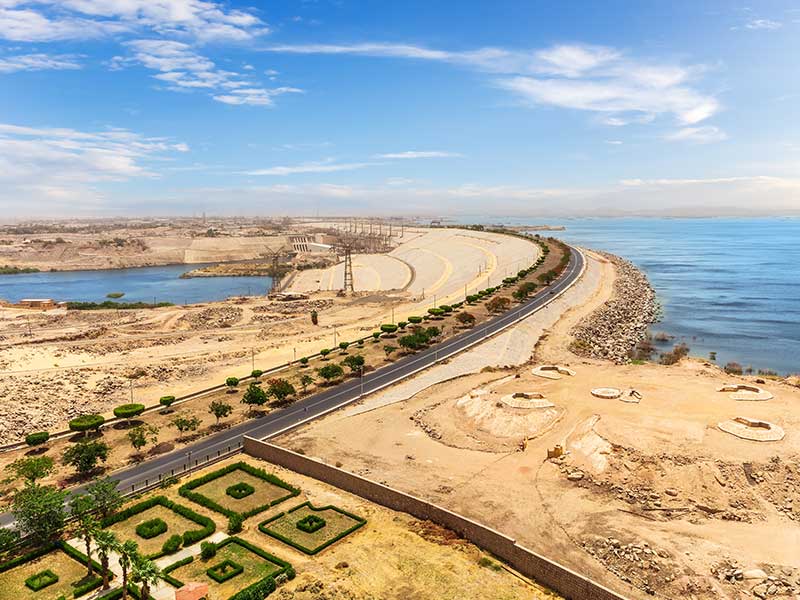 High Dam
A more contemporary attraction of Egypt is the High Dam – one of the world's largest embankment dams! Erected between 1960 and 1970, the main objective of the dam was to increase water storage, decrease flood risks and produce hydroelectric power.
History: The Aswan High Dam brought the Nile's catastrophic floods to an end, recovering more than 100,000 acres of desert land for agriculture. However, the dam did have its controversial problems, creating tension between numerous countries and contributing to issues of the Cold War.
Where: Located at the northern Aswan border between Egypt and Sudan.
Limited Time Offer : Book your Karma Karnak adventure before the 6th of February using your Membership Entitlement inclusive of water and meals at no additional cost – Valid for sailings during 2023.
---

Staff Spotlight
Issac D'Souza – Karma Concierge India
In this week's Staff Spotlight, we return to incredible India, which is where Karma Concierge Issac calls home.
Issac has been part of the Karma Group family since 2020, bringing his positivity and hard work into the Goa office every day – and keeping our Members smiling!
---

Europe Calling!
Spring is visible on the horizon, which means Europe is steadily (but eagerly!) warming up – Just in time for our UK and EU properties to reopen their doors for Spring and Summer…
With Western Europe set for record temperatures in 2023, those local to Eurasia won't have to travel far at all to experience the summer heat!
---
Contact Karma Concierge on WhatsApp!
We are always looking for new and easy ways for our members to keep in touch with us and we are happy to announce that we are now using WhatsApp!
---
We want to make sure you get the most out of your membership no matter where you are in the world, so if you have any problems, questions, queries, or anything you would like to discuss, here are some of the ways you can contact us…
Karma Group Global Facebook : https://www.facebook.com/karmagroupglobal/
Karma Concierge Facebook : https://www.facebook.com/KarmaClubConcierge
Karma Group Instagram : https://www.instagram.com/karma.group/
Karma Group Blog : https://karmagroup.com/blog/
---
Karma Concierge Bali
Email : karma.concierge@karmagroup.com
Phone: +62 361 762131; Toll free – Australia 1800 316 669 / New Zealand 0800 001016 / UK +44 8001026056
WhatsApp: +62 81138217728
Skype: karma.concierge
Karma Concierge India
Email : karmaconcierge.india@karmagroup.com
Phone: Toll free – India 1800 209 1060 / 0832 6725200-09
WhatsApp: +91 7744959670
Skype: karmaconcierge.india@karmagroup.com
Karma Club Europe Concierge
Email : concierge.europe@karmaclub.com
Phone: +44 20 7097 9241
Karma Club Australia Concierge
Email : concierge.australia@karmaclub.com
Phone: +62 863 197 676
Karma Club Indonesia Concierge
Email : concierge.indonesia@karmaclub.com
Phone: +62 361 300 0055