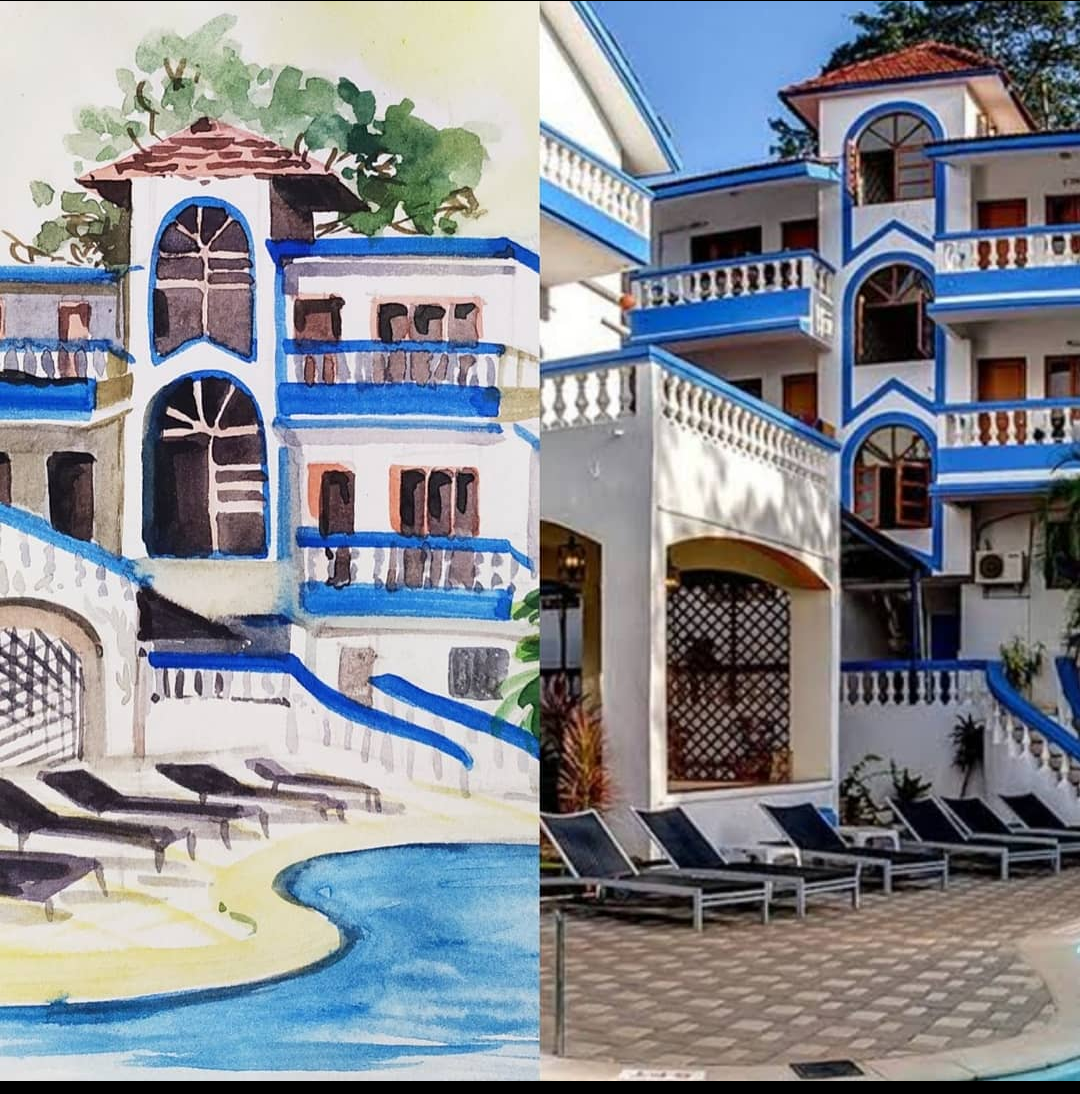 Competition time – paintbrushes at the ready…
If you have a flair for artistry or even a beginner with a brush, for your chance to win a *4-night stay in India or Bali* simply paint us a picture of one of our resorts!
This can be inspired by any Karma Group resort of your choice, a destination that you have fallen in love with or any of your favourite #KarmaMoments. The picture can be any size and created with your preference of painting or drawing materials. Make sure you send us two images, one of the painting itself and a second of you holding your masterpiece!
Send your creations to: karma.concierge@karmagroup.com OR karmaconcierge.india@karmagroup.com
Good luck and we can't wait to see what you come up with!
Closing date : 2nd May 2021
The winner will be announced on : 4th May 2021
If you're feeling extra giving, you can even send us your letter of testimonial from your latest #KarmaExperience stay at one of our resorts.
---
Member testimonial – Picture Perfect Goa
Our long standing member of over 6 years, Mr Panicker, generously sent us this fabulous painting his wife Bhakti created of our Karma Royal MonteRio resort in Goa.
We particularly love the detailed shadows within the windows and pool loungers!
Along with this, Mr Panicker thoughtfully wrote a letter testimonial of his time there…
"The beautiful combination of white and blue walls gave it a Mediterranean look, with artistic wall murals. The best part of the hotel was the beautiful pathways, where we 'clicked' lots of pictures.
The rooms made us feel cosy and homely. The service level was appreciable with the staff being co-operative and courteous.
One of the positives was its location being near 'Baga Beach', it was a welcome break for all of us since we could spend quality time together."
Ravi Panicker
Members since 2014
Thank you again for your kind words and artwork!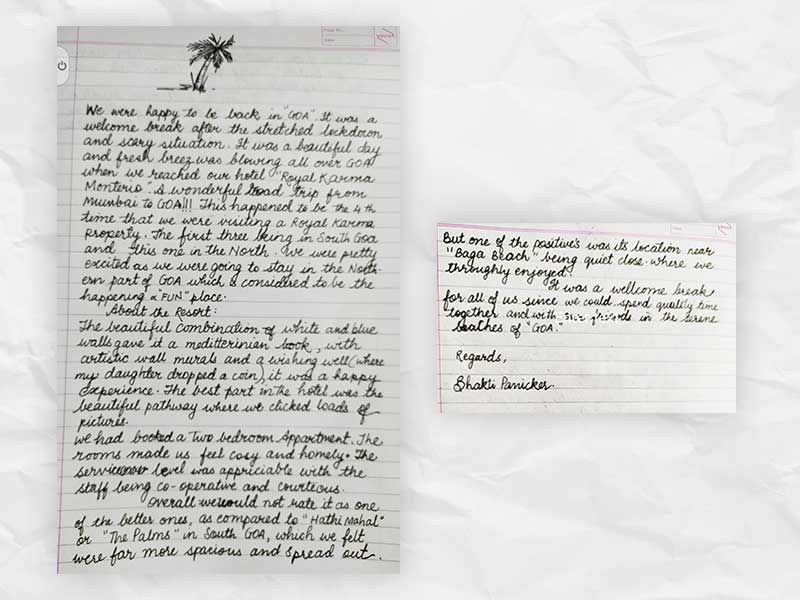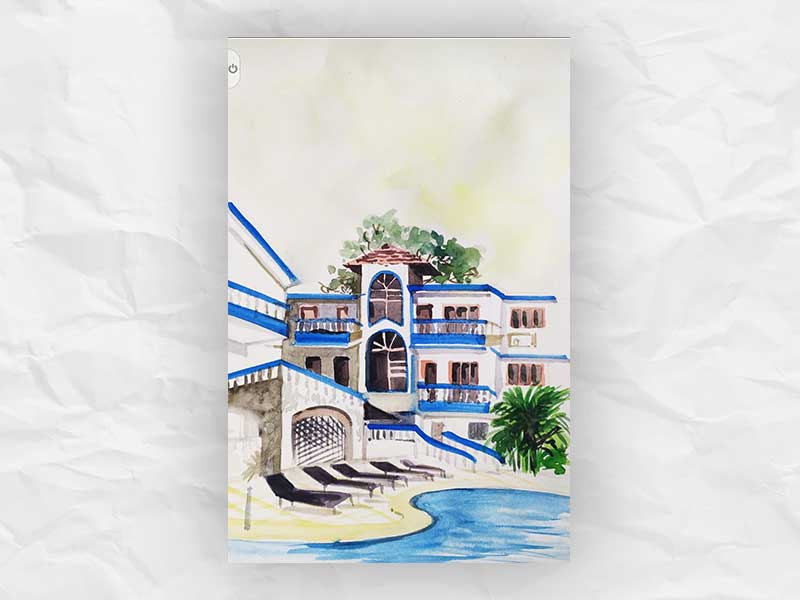 ---
Member Testimonial – Karma Salford Hall
Our historically charming property in the lush, English countryside – Karma Salford Hall – celebrated an incredible opening week, with many members and guests enjoying the al fresco dining.
Following the government's new regulations, we were exceedingly happy to welcome everyone and share some laughter after the uncertain year we've had. Thank you all for your support and continued loyalty.
We invite you to relax in our Karma Salford Hall gardens and marquee, to experience our delicious menu from the extremely talented chefs at the on-site Sir Phillip Hobbie restaurant, which showcases the best of British produce. Are you tempted by the 'Braised fennel, courgette and balsamic red onion linguine' on our lunch menu? Or maybe the '28 day dry aged beef sirloin' on the dinner menu?
Our Karma Spa is now open too. We have a selection of blissful treatments ready for you to indulge in, including a luxurious 'Sacred Balinese Massage' – treat yourself, you really do deserve it!
We hope to see you all as soon, just in time for the British Summer sunshine! And if that's not enough to convince you to make Karma Salford Hall your next getaway, valued members Mr Specht & Mrs Hogger were the some of the first members to experience our new property and share their experience below;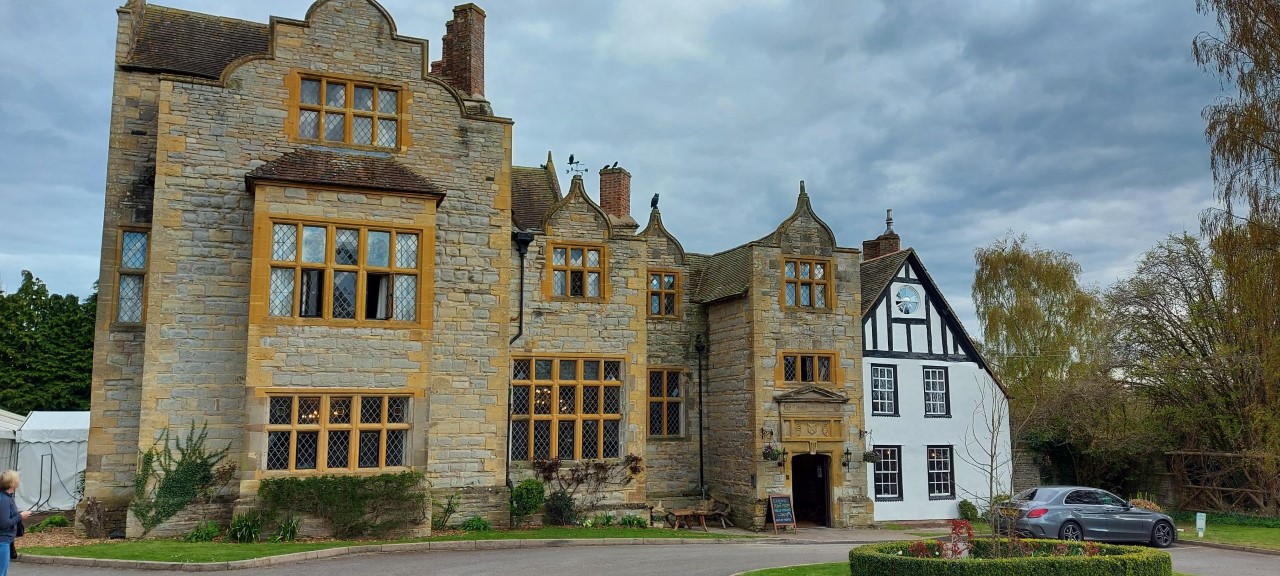 "As we drove into the village of Salford Abbots, there was no mistaking the grandeur of Salford Hall and its coaching house.
Travel in England had only just been allowed again and whilst it was the first couple of days of opening, the staff at Karma Salford Hall were welcoming and polite with smiles beaming from behind the obligatory face mask.
Our room was spacious, newly refurbished and with a wonderful 4 poster bed. The food, as expected, was exceptional and dining was alfresco, or in the room, the quality of food outweighed any inconvenience caused by government restrictions.
The location of the Hall meant we could enjoy countryside walks from the hotel and down to the river Avon. A short cycle ride on quiet country roads led us to the Greenway, a disused traffic free cycle way that leads into the heart of Stratford upon Avon and all things Shakespeare. This was a pleasant, fairly flat ride that allowed visits to local villages and a plethora of small cafes.
A short drive took us to numerous wonderful villages with amazing architecture, both new and old. Seeing these blend together was weirdly a real highlight.
The area is steeped in history, with a variety of National Trust properties and gardens all close by. We visited places that we could, knowing that we would return again as so many places would be closed due to government restrictions.
Salford Hall is in a wonderful location and steeped in history. It offered a very relaxing break and an opportunity for us to leave it all behind for a few days. We look forward to being able to return when restrictions have been lifted and we can explore the great building and its history in more detail."
Mr Specht & Mrs Hogger
Members since 2018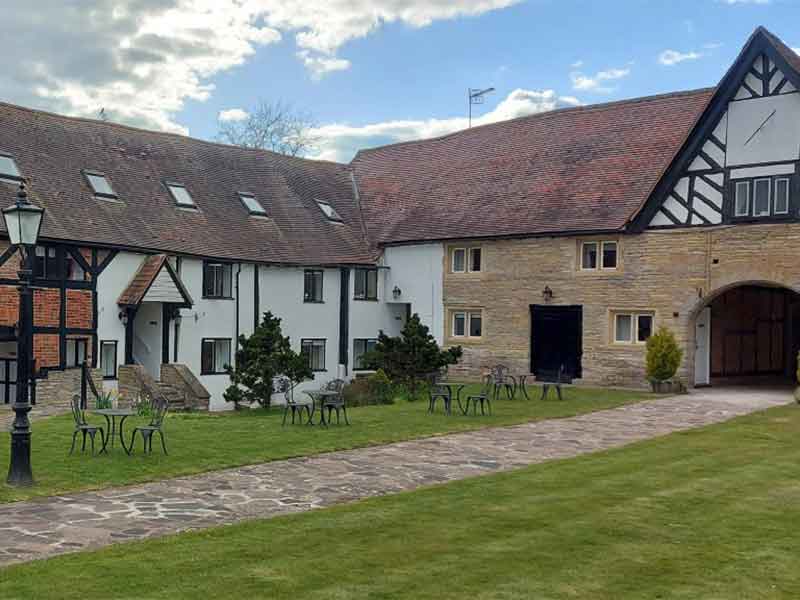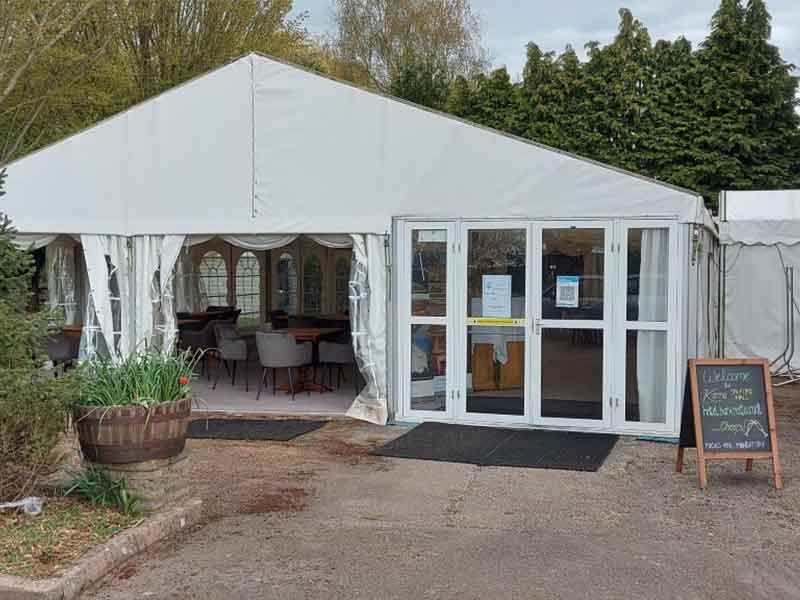 To reserve your table for relaxing beverages or scrumptious dining – please phone +44 1386 871 300 or email reception@karmasalfordhall.com.
If you have any queries or comments regarding Karma Salford Hall, you're more than welcome to contact our Karma Concierge team and they will be happy to assist you.
---
Why not check out Karma Concierge External Exchange now!
Karma Concierge External Exchange
---
Contact Karma Concierge on WhatsApp!
We are always looking for new and easy ways for our members to keep in touch with us and we are happy to announce that we are now using WhatsApp!
---
Is your birthday or anniversary coming up? We would like to celebrate together in true Karma style!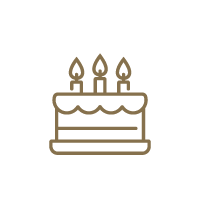 Click here to ensure that we have your important dates in our records
Of course, we always want to ensure our members receive the most up to date information from us, so we would like to invite you to check and update your contact details here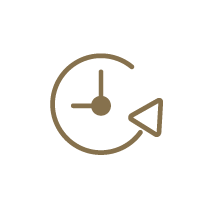 Click Here to Update your Contact Details
---
Karma Group Global Facebook : https://www.facebook.com/karmagroupglobal/
Karma Concierge Facebook : https://www.facebook.com/KarmaClubConcierge/
Karma Group Instagram : https://www.instagram.com/karma.group/
Karma Group Blog : https://karmagroup.com/blog/
---
Karma Concierge India
Email : karmaconcierge.india@karmagroup.com
Phone: Toll free – India 1800 209 1060 / 0832 6725200-09 / Toll free – UK +448000116163 / 0832 6725215