We are excited to announce that we have been making great strides towards updating our website. Among other site improvements, you will discover links to some of our latest holiday packages, projects under development and much more…
---

Karma Nomad
We have updated our Karma Nomad page, which now features more detailed information about each of the campervans available to book for travelling around Australia and New Zealand. This includes interactive 360° photos, detailed specifications and our new easy booking form.
The open road awaits…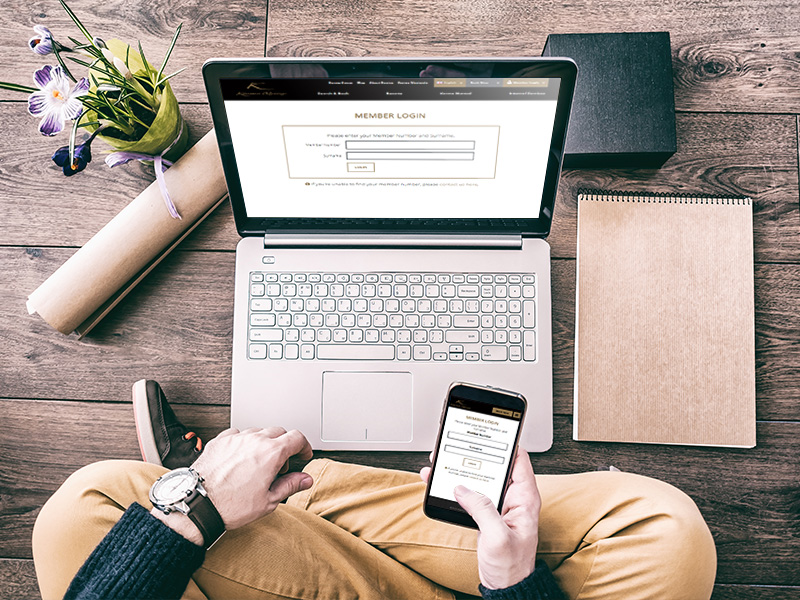 Booking Engine
Booking your dream holiday has never been so easy, with our new booking engine you can search by country or specific resort, featuring five weeks of availability in different room sizes. Once you have chosen your dates the engine will show you the options for booking, whether it be against your entitlements or paid stays. If you are not able to find exactly what you are looking for, don't worry, our Karma Concierge Navigators are always on hand to help!
Resort Profiles
We have made some updates to our resorts page with each resort now featuring options for what you are able to book your holiday against, as well as easy access to each destination profile. The destination profiles are there to give you information and inspiration for things to see and must-do's for each destination.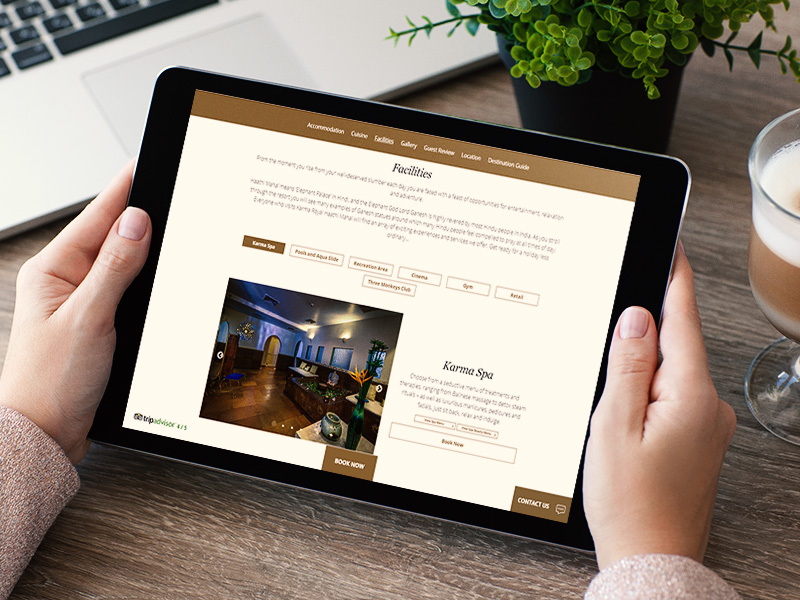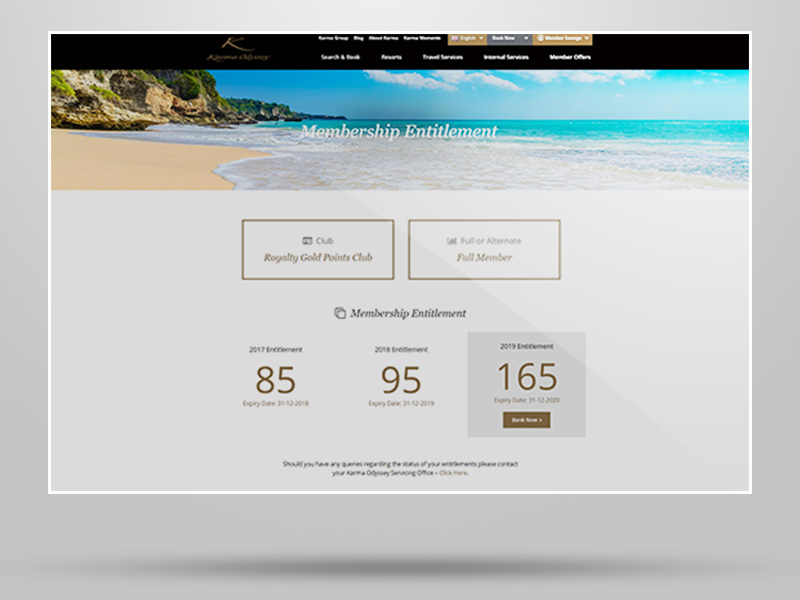 Member Lounge – Coming soon!
We are working hard to create the perfect Member Lounge which will be both informative and user-friendly. Featuring your membership entitlement status, details of past and future bookings, an interactive travel map and lots of other exciting features!
Karma Concierge Discover 365
Now live for our Australian and New Zealand members, your next adventure certainly starts here! With access to member-exclusive selections from well-known popular travel brands, local and international cruises, worldwide tours and all-inclusive packages, hotels, flights, car hire and more. Plus the chance to earn $ that can be offset against other bookings, Karma Concierge Discover 365 is a medley of extra little luxuries that simply make life more fun. Access for the rest of our members will be rolled out in the coming days, so stay tuned for more details!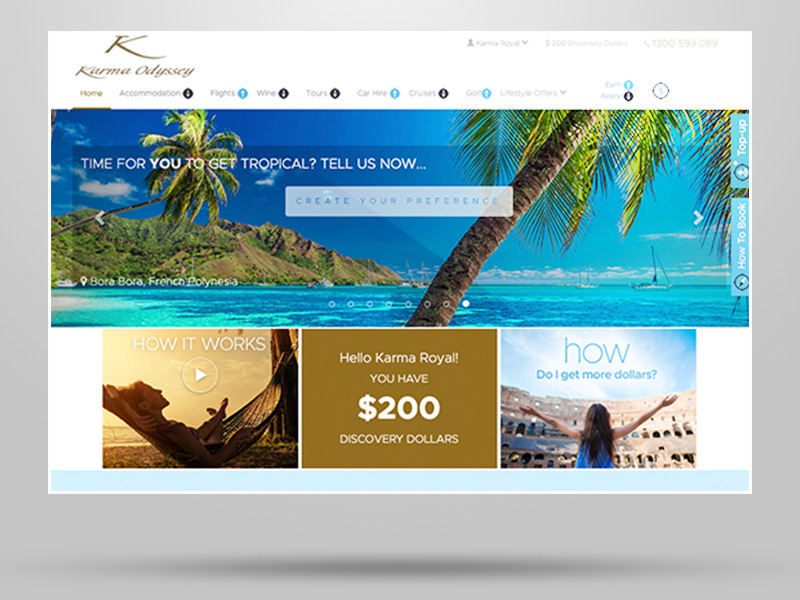 ---
We want to make sure you get the most out of your membership no matter where you are in the world, so if you have any problems, questions, queries, or anything you would like to discuss, here are some of the ways you can contact us…
Karma Concierge Bali
Email : karma.concierge@karmagroup.com
Phone: +62 361 762131
Karma Concierge India
Email : karmaconcierge.india@karmagroup.com
Phone: +91 832 6725200-09
Toll Free numbers
South East Asia & Pacific
Australia : 1800 458271
Singapore : 800 4922389
New Zealand : 0800 456201

India
1 800 209 1060