World Environment Day is a global observance event held on the 05 June each year to raise awareness and encourage action towards environmental protection – Last week our Karma Group resort teams in India joined hands to help our wonderful planet!
This special day serves as an initiative to highlight the importance of preserving and restoring our natural surroundings. Individuals, communities, organisations, and governments come together to promote sustainable practices, address pressing environmental issues, and advocate for positive change…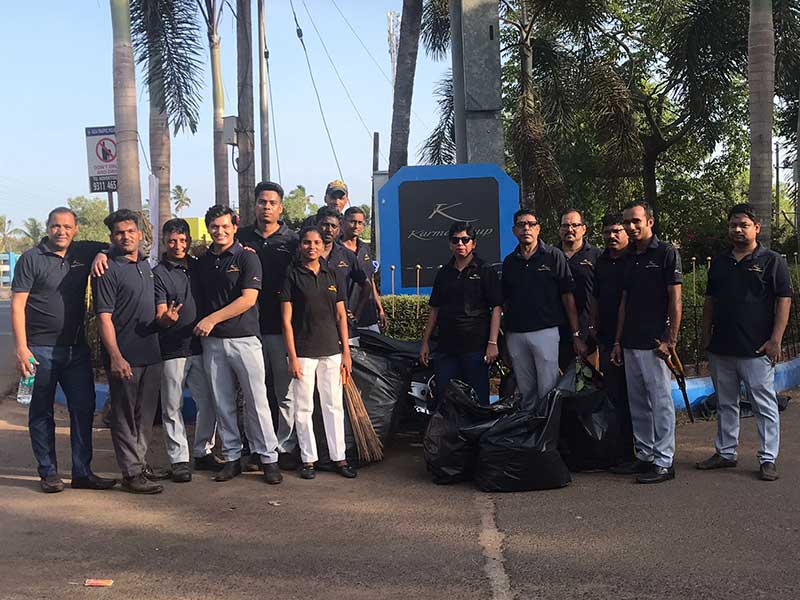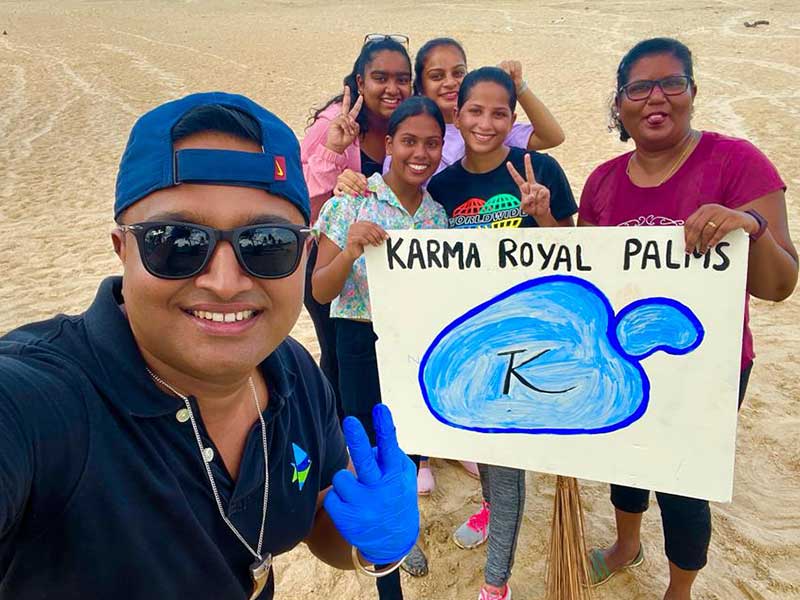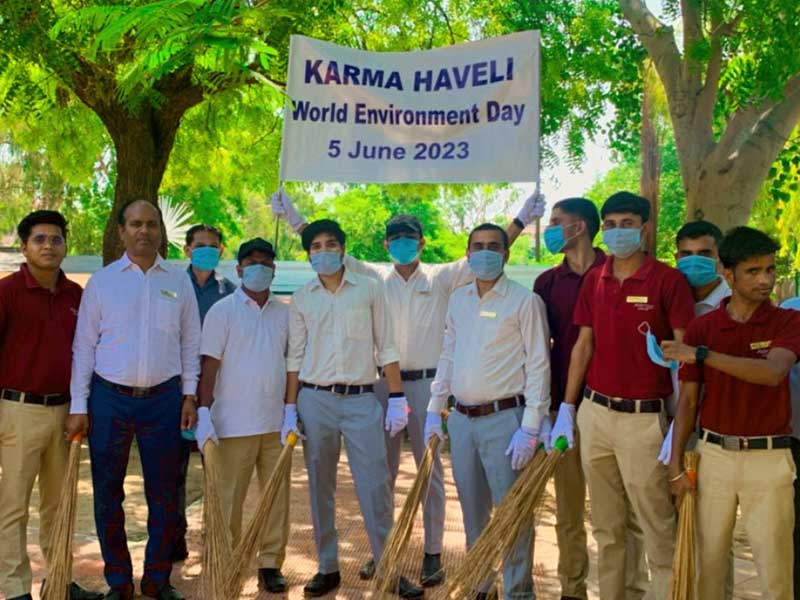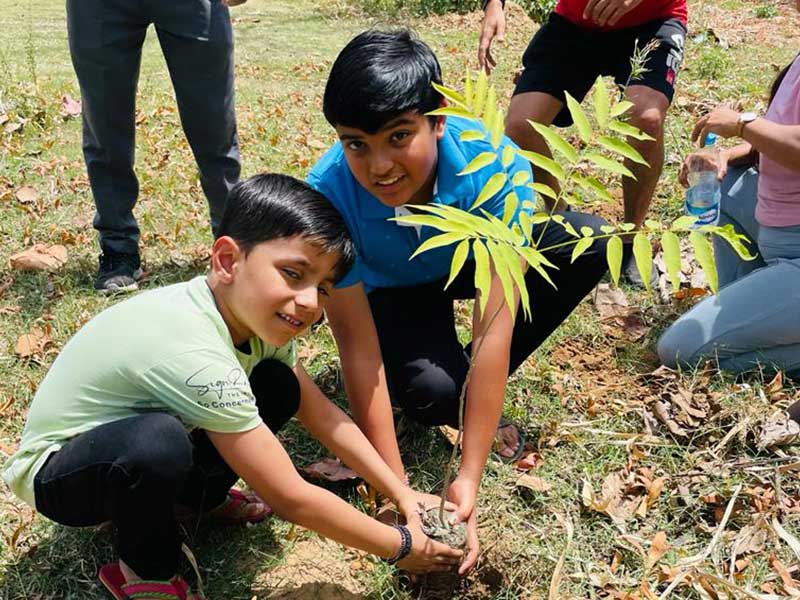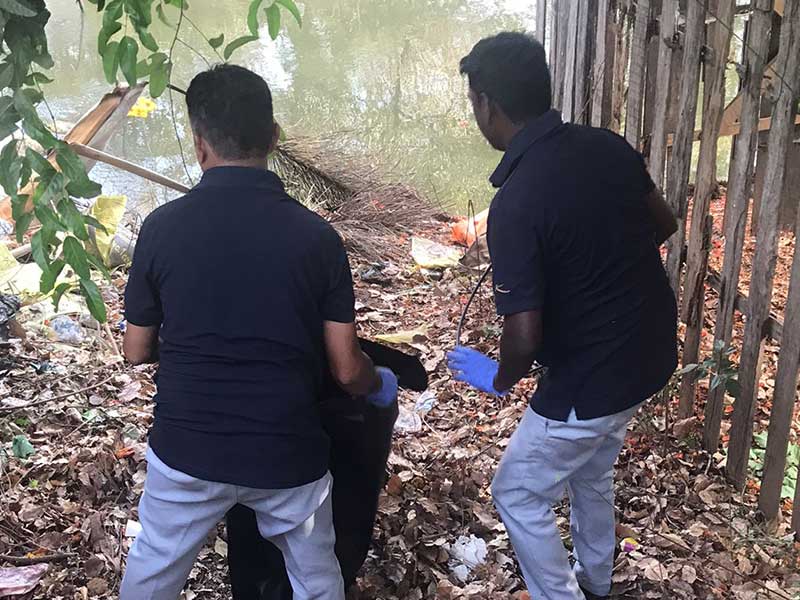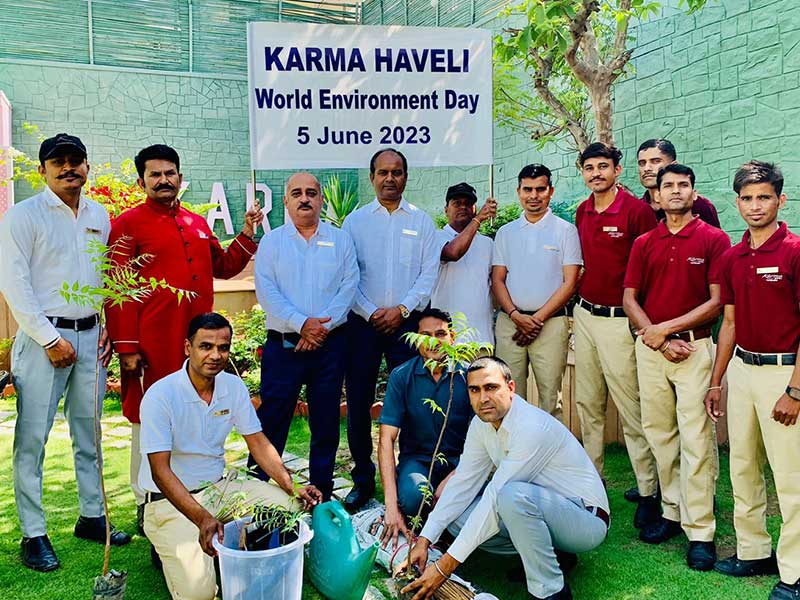 From Goa to Jaipur, Udaipur to Kerala, our hardworking teams were delighted to get involved – and they were joined by an extra-special helper in Goa, Amelia Spence, daughter of Chairman, John Spence.
Across the country, Karma Group's collective efforts included:
35 team members from Karma Royal Haathi Mahal, including Amelia Spence, headed to the iconic Cavelossim Beach for a super clean-up! This drive was held in association with the Village Panchayat of Cavelossim, and we managed to collect plenty of waste including plastic bottles, glass, metals, and even discarded fishing nets and buoys.
Helped by the local Panchayat, 18 of our Karma Martam Retreat team cleaned up areas around the local schools to make sure the children were in a safe and waste-free environment – Not to mention, distributing garbage bins around the areas so that locals now have spots to dispose of their plastics and dry waste.
The Karma Haveli team headed to Pondrik Park – This 300-year-old park is a huge part of the community and was also part of The Ratnakar Pondrik's (the Royal Priest of Maharaj Jai Singh) haveli. Not only did they manage to complete a mega clean of the grounds, but they also planted saplings.
The 1500-year-old Amrakh Mahadev Temple is just 10 km from our Udaipur property, Karma Seven Lakes, and is a true treasure of the region. So, it was a great pleasure for the resort team to visit and clean up the premises, plant trees, and instal food & water feeders for local wildlife on the trees.
What did you do to mark the extraordinary occasion? We'd love to hear in the comments!