The famed Indian region of Kerala is set for miles upon the stunning Arabian Sea coastline; but further east in the central picture-perfect mountain ranges, you'll find the remarkable town and hill station Munnar.
Munnar is the latest home to Karma Group's brand new property Karma Munnar (fittingly named). For centuries, locals of Kerala and surrounding regions have used Munnar as a sweet escape from the blistering summer's heat; to nestle by the cooler Western Ghats (which guarantee you feel above the clouds)!
Since the 1880s the Idukki district town is predominantly acknowledged as India's largest tea-growing region, you will be spoilt for choice of tea plantations to admire. But aside from tea leaves, there is a wealth of adventures at the ready…
Here are some of our top recommendations:
---

Back In The Day
Prior to the colonial era, Munnar was home to iconic tribes (such as the Malayarayans and the Muthuvans) for thousands of years. Now, you can visit Chithirapuram which is one of the first sites where human inhabitation began in Munnar; and later became a major hub for colonial activities.
Around a 40km drive from Munnar you'll discover Marayoor, which is a significant hotspot for history/archaeology/anthropology lovers! The area is home to 'Muniyara' (or 'Dolmenoid cists') which are burial chambers and monuments belonging to the Megalithic age – over 2000 years ago. Plus, if you delve deeper inside the Marayoor Forest 'Ezhuthupara' can be found; which are pre-historic cave paintings.
An unmissable spot is Munnar's Old Train Station; until 1924 when severe flooding swept much of the station away, the 20th-century pale-yellow building was Munnar's main train station during the colonial era and part of the Kundala Valley Light Railway.
---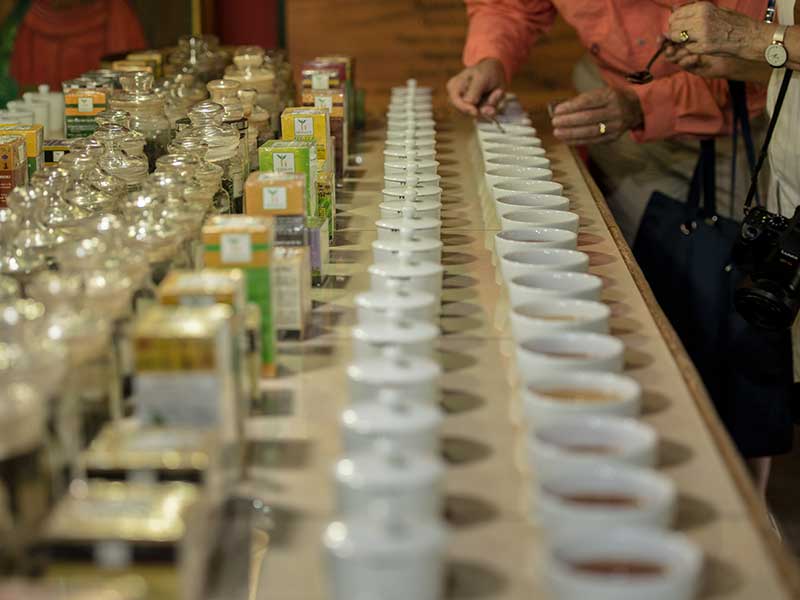 With Or Without Milk?
The history of tea (or chai) in Munnar dates back to around 1857 when British traveller John Daniel Munro fell in love with the lush hills of the region and bought a lot of the land. However, it wasn't until years later when Munro met A H Sharp (a European planter) in 1880 did the tea cultivation actually begin!
There's without a doubt a treasury of tea plantations to visit, but we recommend adding a Tea Museum to your itinerary to thoroughly embrace the history of this timeless beverage.
---
Undying Art
If you are as obsessed with architecture as much as we are, you won't want to skip seeing some of Munnar's religious buildings.
CSI Christ Church – Constructed in 1911 with materials imported from the UK; this neo-Gothic, granite church is Munnar's oldest church and is home to a series of plaques commemorating prominent foreign tea planters.
In the north end of Munnar lives a Hindu temple & an Islamic mosque, which sit adjacent to each other and have magnificent details and grandeur.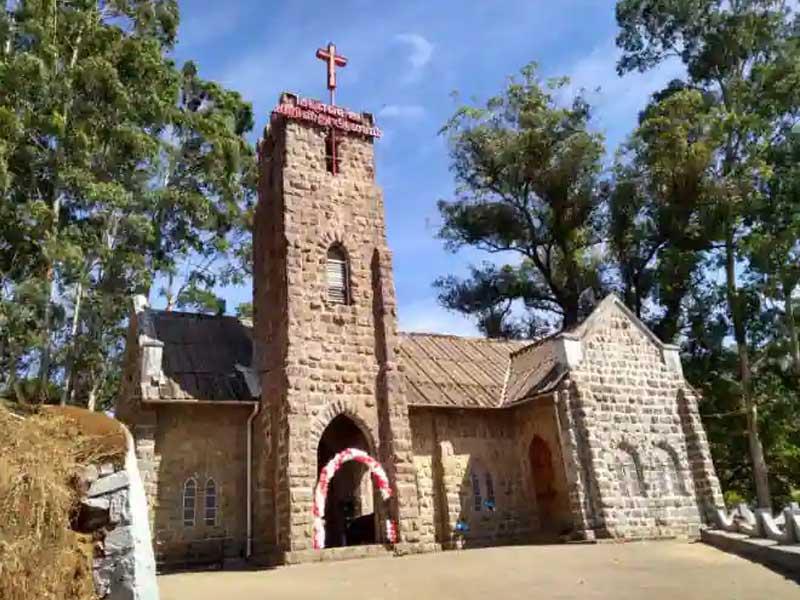 ---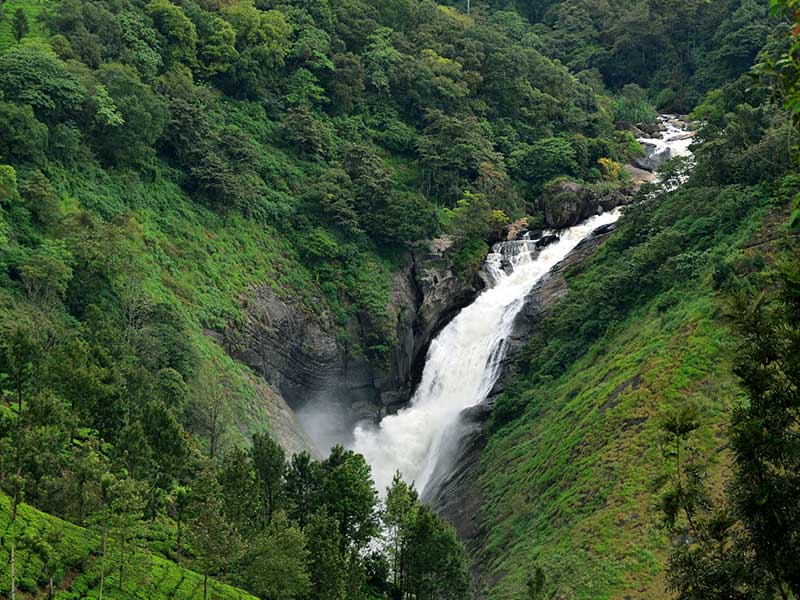 Nature's Spectrum
To experience the beauty of Munnar's natural landscape, all you need to do is look out of your window – But if you want to get up close and personal with some particularly magical spots, here are some of our favourites:
Top Station and Echo Point – Close by to one another, these two locations are must-see stops.
Neelakurinji National Park – Home to the precious Neelakurinji plant, that unlike regular annual plants, takes 12 years to mature and bloom.
Attukad Waterfall and Powerhouse Waterfall – Both very different in appearance but just as captivating.
Chokramudi Peak – One of the highest peaks in Munnar with fabulous views.
Mattupetty Dam – A stone's throw away from Elephant Crossing.
Rajamala hills – Habitat of Nilgiri Tahr, a rare mountain goat of Kerala.
Amazingly, this is just a snippet of things to do in Munnar – Not to mention the plethora of happenings in the surrounding Keralan towns!

Our team at Karma Munnar are excitedly preparing for the resort's grand opening on 1st March 2022 – In the meantime, you can make sure you grab your room for the opening weeks with our fantastic introductory offer:
Stay at Karma Munnar for 50% off regular points and receive a complimentary daily breakfast!
Maximum of 3 nights, book before 28th February and stay before 31st March 2022.
---
Contact Karma Concierge on WhatsApp!
We are always looking for new and easy ways for our members to keep in touch with us and we are happy to announce that we are now using WhatsApp!
---
We want to make sure you get the most out of your membership no matter where you are in the world, so if you have any problems, questions, queries, or anything you would like to discuss, here are some of the ways you can contact us…
Karma Group Global Facebook : https://www.facebook.com/karmagroupglobal/
Karma Concierge Facebook : https://www.facebook.com/KarmaClubConcierge/
Karma Group Instagram : https://www.instagram.com/karma.group/
Karma Group Blog : https://karmagroup.com/blog/
---
Karma Concierge Bali
Email : karma.concierge@karmagroup.com
Phone: +62 361 762131; Toll free – Australia 1800 458 271 / New Zealand 0800 456 201 / Singapore 800 492 2389
WhatsApp: +62 81138217728
Skype: karma.concierge
Karma Concierge India
Email : karmaconcierge.india@karmagroup.com
Phone: Toll free – India 1800 209 1060 / 0832 6725200-09 / Toll free – UK +44 8001026056 / 0832 6725215 / +44 1206690005
WhatsApp: +91 7744959670
Skype: karmaconcierge.india@karmagroup.com
Karma Club Europe Concierge
Email : concierge.europe@karmaclub.com
Phone: +44 20 7097 9241
Karma Club Australia Concierge
Email : concierge.australia@karmaclub.com
Phone: +62 863 197 676
Karma Club Indonesia Concierge
Email : concierge.indonesia@karmaclub.com
Phone: +62 361 300 0055