Our newest Indian property Karma Golden Camp officially opened its yellow, sandstone doors on the 27th of September and we are very pleased to say the resort had a spectacular opening night and week to follow; filled with unique and magical desert experiences.
If you're wanting to see Karma Golden Camp for yourself (which we're guessing you surely do), you're in luck – As the best time to visit is between November and March. These coming months are when temperatures remain around a comfortable 24oC, making it ideal for outdoor activities; and the cooler evenings are perfect for gathering around the campfire to watch Rajasthani folk dancers in their colourful costumes.
Wondering what exciting activities and adventures you can add to your Jaisalmer bucket list? Here are some of our favourite recommendations in and around the Thar Desert…
---

Sam Sand Dunes
Just 8 km from Karma Golden Camp, the Sam Sand Dunes are amongst the most famous ones in Rajasthan. Visitors say the ultimate time to arrive at the dunes is around 4 pm when the afternoon sun isn't as hot and you can catch the stunning sunset a few hours later. To explore the dunes you can either hire a 4×4 car or take a camel ride.
---

Jaisalmer City
Around a 35-minute drive from our resort, the 'Golden City' has so many great spots to discover. On your venture around the thriving city there are a few things you MUST see, including:
Jaisalmer Fort – It is believed to be one of the very few "living forts" in the world and was built in 1156 AD by Rajput Rawal. Unlike many other forts and attractions across India, Jaisalmer Fort is free to enter and has no opening/closing hours.
Jain Temple – Located inside Jaisalmer Fort, the temple is renowned for its intricately detailed architecture throughout the multi-roomed, multi-level Jain Temple.
Jaisalmer Government Museum – The museum houses a rich collection of marine & wood fossils, along with sculptures from Kiradu & Lodurva townships of the 12th century.
---

Kuldhara Ghost Village
A little further afield, but still only 40km from Karma Golden Camp will take you to the famous Kuldhara Ghost Village. A once-bustling village that was abandoned, literally overnight! Legend has it that this exodus took place in the 1800s. To this day, the village remains uninhabited.
---

Bada Bagh
Not far from the Kuldhara abandoned village, 37 km from our resort, you'll discover Bada Bagh, also called Barabagh, which translates to 'grand garden'. Construction began in the 18th Century by the founder of Jaisalmer State, Jai Singh II, who commissioned a dam to create a water tank during his reign. Amazingly, this made the desert green in this area and only greenery for miles. After Jai Singh II's death, his son Lunkaran built a beautiful garden by the lake and a memorial cenotaph (grave) on a hill overlooking the lake. Through the years, many more burial sites have been added to the gardens.
---
To book your unforgettable stay at Karma Golden Camp and for more information, contact your friendly Karma Odyssey Navigators or Whatsapp us on +91 77449 ​​59670.
As we are expecting Karma Golden Camp to be very popular, we recommend booking now to grab your preferred dates; before availability is limited in the coming months!
---

Experience More With Karma Odyssey External Exchange
If you can't make it to one of our Karma Group properties before the end of this year don't worry, as we have plenty of amazing destinations for you to visit through our various external options!
You can still use your Membership and points to see parts of the world where we haven't planted our resort seed yet, by booking with our Karma Odyssey External Exchange.
Karma Odyssey External Exchange opens the door to a host of different experiences at RCI affiliated properties around the world. Recently, we have had Members holiday in the Maldives, across Australia and around Europe! (Check out our previous Members Corner editions for their amazing holiday experience letters).
Want to learn more? Check out the links below with all of our available options in the coming months, right at your fingertips…
Bonus Weeks – Browse our worldwide Bonus Week inventory, with a host of exciting locations on offer. Bonus Weeks are constantly updated, so you can instantly check in real-time what's available from our global portfolio.
Karma Odyssey External Exchange – Peruse the plethora of fantastic hotels, retreats and studios in the world's most beautiful destinations through Karma Odyssey External Exchange!
Rentals – Karma Odyssey Rentals is a live online booking engine offering Preferred Member Rates in thousands of affiliated properties in destinations around the world.
---
Is your birthday or anniversary coming up? We would like to celebrate together in true Karma style!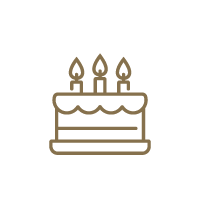 Click here to ensure that we have your important dates in our records
Of course, we always want to ensure our members receive the most up to date information from us, so we would like to invite you to check and update your contact details here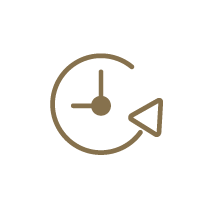 Click Here to Update your Contact Details
---
Karma Group Global Facebook : https://www.facebook.com/karmagroupglobal/
Karma Odyssey Facebook : https://www.facebook.com/KarmaOdyssey/
Karma Group Instagram : https://www.instagram.com/karma.group/
Karma Group Blog : https://karmagroup.com/blog/
---
Karma Odyssey India
Email : karmaodyssey.india@karmagroup.com
Phone: Toll free – India 1800 209 1060 / 0832 6725200-09 / Toll free – UK +448000116163 / 0832 6725215 / +44 1206690005