Across the globe on Friday 30th July we celebrate International Friendship Day!
Although this celebration is said to be initially started by a greeting card company, the whole world loved the idea so much that it took to social media and grew like wildfire, continuously each year.
Here at Karma Group, we believe that connections are the backbone of our community and that we are #StrongerTogether. Keep reading to find out how you and your Karma Group friend could win a US$250 credit for use at your next booking at any of our resort restaurants. Enjoy a special dinner on us!
Since we could all do with a little extra kindness and positivity this year, here's 5 easy ways you can mark #InternationalFriendshipDay
Call your friend: So simple, yet remarkably effective. If you haven't spoken to your bestie in a while, give them a quick call just to check in and share the love
Leave a note: Whether it's a quick 'I appreciate you' or a well thought out letter, your friend's day will be made – even a text message will do
Plan a brunch or dinner with your friends: We all know food is truly the way to the heart. Plan to get together to share a meal, laughs and make great memories.
Share a photo: If you use Facebook or Instagram, share your all-time favourite photo of you and your friends. Don't forget to tag #InternationalFriendshipDay and #KarmaMoments
Book a joint holiday to your next must-visit Karma Group resort: Our new Hoi An property is looking tempting…
---

Competition time…
Have you made any wonderful friends through Karma Group, at our resorts? We'd love to hear about your Karma friendships. Send in a short letter about a connection you've made since becoming a Member. Plus, if you have any photos of you and your Karma friend/s, don't forget to send us those too!
Please send the friendship letter through to karma.concierge@karmagroup.com or karmaconcierge.india@karmagroup.com OR enter through our Karma Concierge Facebook page by commenting on our post, tagging your friend and using #KarmaMoments – The deadline is 30th July on International Friendship Day! 
If you're the lucky winner, the complimentary dinner credit will be split between you and your nominated friend's Member accounts for your next bookings at any of our resorts (with no expiry date)
We can't wait to hear from you and see how you celebrate on Friday – Good luck!
---
Why not check out Karma Concierge External Exchange now!
Karma Concierge External Exchange
---
Contact Karma Concierge on WhatsApp!
We are always looking for new and easy ways for our members to keep in touch with us and we are happy to announce that we are now using WhatsApp!
---
Is your birthday or anniversary coming up? We would like to celebrate together in true Karma style!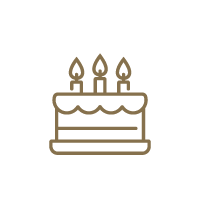 Click here to ensure that we have your important dates in our records
Of course, we always want to ensure our members receive the most up to date information from us, so we would like to invite you to check and update your contact details here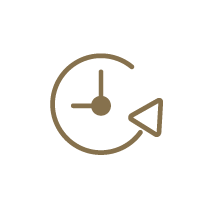 Click Here to Update your Contact Details
---
Karma Group Global Facebook : https://www.facebook.com/karmagroupglobal/
Karma Concierge Facebook : https://www.facebook.com/KarmaClubConcierge/
Karma Group Instagram : https://www.instagram.com/karma.group/
Karma Group Blog : https://karmagroup.com/blog/
---
Karma Concierge India
Email : karmaconcierge.india@karmagroup.com
Phone: Toll free – India 1800 209 1060 / 0832 6725200-09 / Toll free – UK +448000116163 / 0832 6725215 / +44 1206690005