Karma Group wouldn't exist without our loyal Members and it's your support that drives our passion to make our service progress and excel in every way we possibly can.
Although it's been a difficult year for everyone during the pandemic, we pride ourselves on still providing the same outstanding services at our resorts, all whilst enhancing the safety measures, of course.
But don't just take our word for it, we'd like to deeply thank you for your kind words in your Member Testimonials and online reviews.
Here's a couple of our most recent Member Holiday Letters, meet….
---
Mr Devashis and Mrs Charmaine Roy
Members since 1995
The year 2020 was a tough one on everyone, the world over, so tired of the isolation & claustrophobia of being cooped up at home for a whole year, due to the Covid pandemic, we made the decision to take a family holiday, as soon as Covid cases seemed to be dwindling.
Our week at our fractional ownership at the Karma Palacio Elefante with our cousins & their sons was the best gift to ourselves & them, in the past year!
We so enjoyed our road trip to Goa &, being together again at the beautiful resort. Thank you for keeping it so well maintained despite the financial constraints the hospitality industry has faced this past year. Thank you also for the care you are taking to ensure member's safety during these Covid times, & for the way every staff went above & beyond to ensure that we were well looked after & enjoyed every moment of our stay.
Being in Goa & enjoying the 'susegad' lifestyle is just what we needed …. long lazy days spent at the beach, the pool, the Jacuzzi, playing table tennis games, water sports, eating, drinking, sleeping & repeating this wonderful routine for a whole week! We felt blessed to be living this relaxed & unhurried life, away from the reality of what is going on in the world today!
Thank you to all our Karma family, for all you do to keep us happy. We wish you, your loved ones & all our Karma members a very Happy Easter, & safe times ahead! Hopefully this too shall pass, & we will all be able to enjoy more fabulous Karma vacations!
Charmaine, Devashis & Robin Roy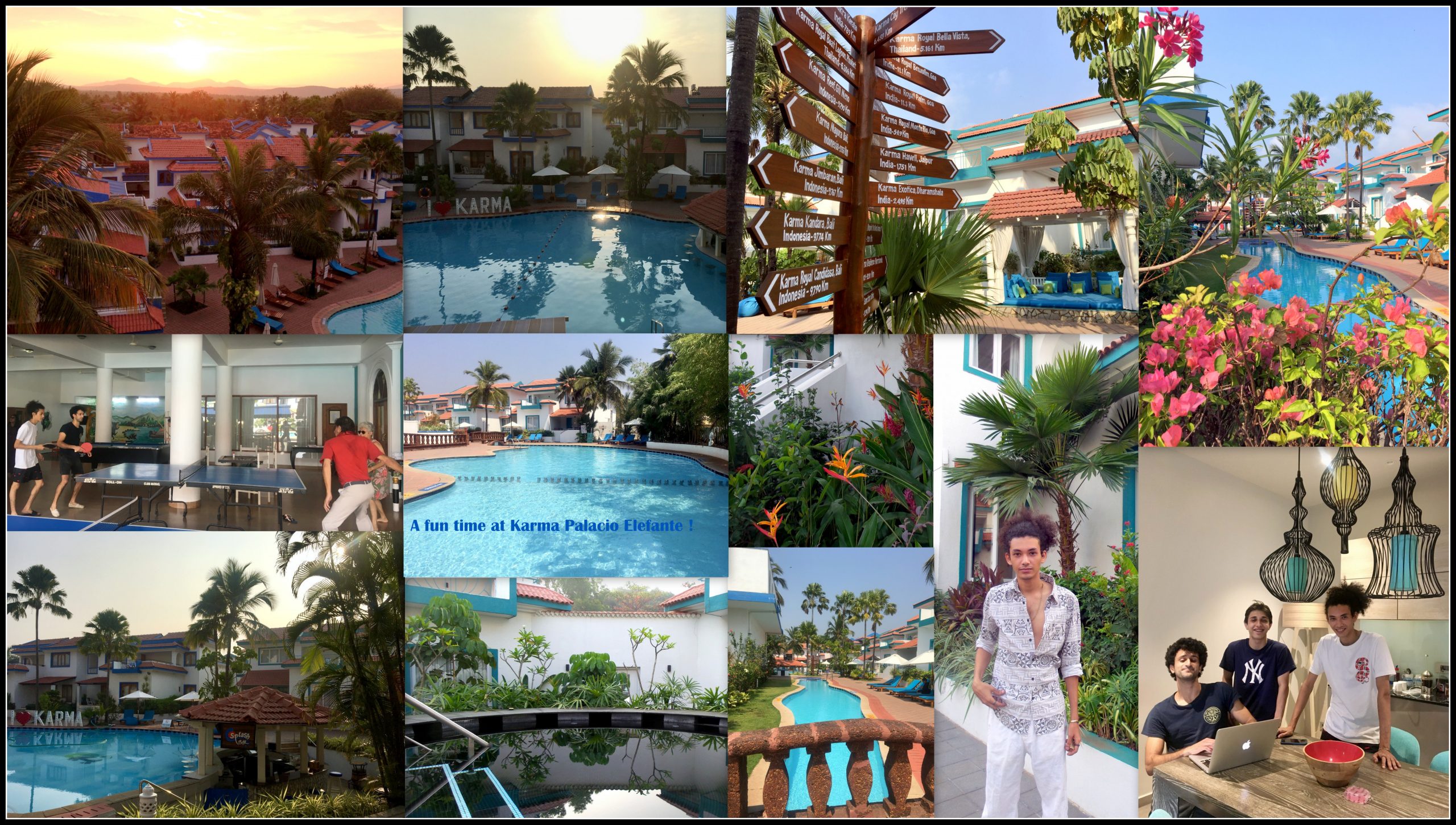 ---
Mr James Richard Walton
Members since 2014
Beth and I have just had a marvellous stay, 7 – 12 March, at Karma Rottnest.
All staff without exception were extremely friendly & very good at their respective jobs. It was interesting to meet the male receptionist as he was born in Luton, the same town as I in England.
A lady, Morello? also from receptions was very patient when she took our pictures under the Karma Rottnest sign.
Our food was top class. One lunch time we were not too hungry & asked if we could possibly have something not on the menu – toasted sandwiches. No Problems! And they were delicious. It is a pity that Rottnest is so far from Adelaide otherwise we would visit more frequently. It is very relaxing with enjoyable walks, close to nature. There are coral reefs to explore. There are bikes including electric bikes to hire and the hop on hop off bus trip around the island (accessible to everyone) with expert guides to assist was really good.
A gift of Gold Turtle Margaret River Cabernet Sauvignon in our room was excellent and much appreciated.
James Richard Walton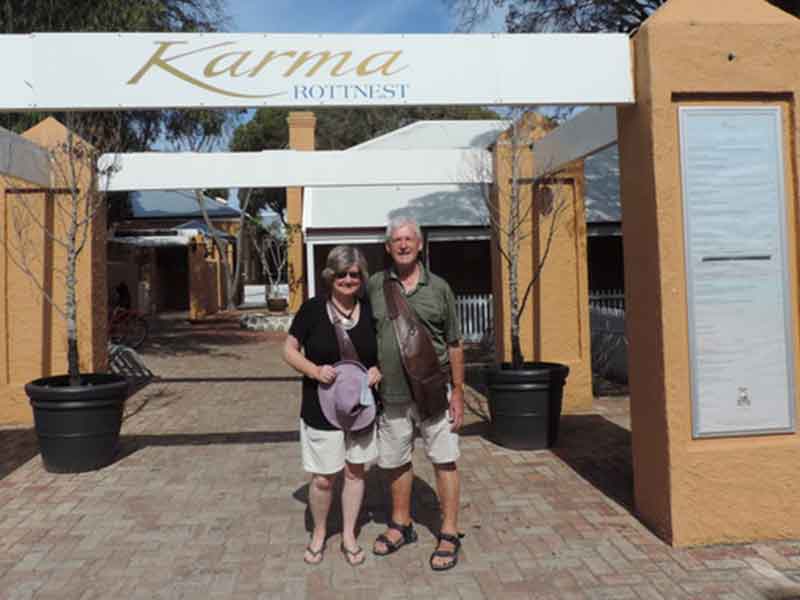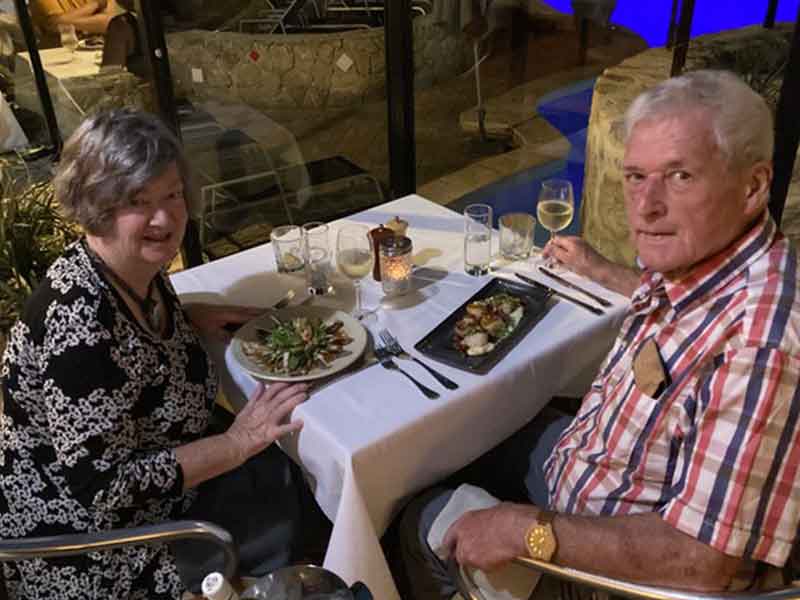 ---
Why not check out Karma Concierge External Exchange now!
Karma Concierge External Exchange
---
Contact Karma Concierge on WhatsApp!
We are always looking for new and easy ways for our members to keep in touch with us and we are happy to announce that we are now using WhatsApp!
---
Is your birthday or anniversary coming up? We would like to celebrate together in true Karma style!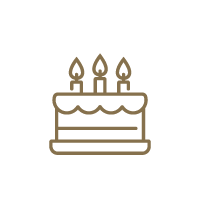 Click here to ensure that we have your important dates in our records
Of course, we always want to ensure our members receive the most up to date information from us, so we would like to invite you to check and update your contact details here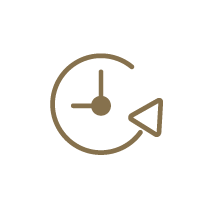 Click Here to Update your Contact Details
---
Karma Group Global Facebook : https://www.facebook.com/karmagroupglobal/
Karma Concierge Facebook : https://www.facebook.com/KarmaClubConcierge/
Karma Group Instagram : https://www.instagram.com/karma.group/
Karma Group Blog : https://karmagroup.com/blog/
---
Karma Concierge India
Email : karmaconcierge.india@karmagroup.com
Phone: Toll free – India 1800 209 1060 / 0832 6725200-09 / Toll free – UK +448000116163 / 0832 6725215