What comes to mind when you think of autumn? We think: crunching leaves, orange & red tonal colours, Halloween, mild temperatures, autumn fashion and the return of hot meals (after a summer of "trying" to eat salads), across countries such as the US, Russia and of course within Europe.
Not to mention the October school holidays in most regions, a time when parents need as many family activities as they can draft to the drawing board.
So, here we are, with the perfect plan: A fun-filled getaway at a Karma Group Resort, jam packed with autumn highlights, plenty of relaxation and new experiences for all ages!
---
*Our #1 Pick* Karma Bavaria – Schliersee, Germany
The Bavarian Alps!! Is there a better destination for the ultimate autumn adventure?!
If you're not a lover of snow, now is the ideal time to see Schliersee; before the colder weather sweeps in and ski season begins. Autumn tends to be the quieter time to visit Bavaria, meaning plenty of Schliersee's attractions will feel like they're all yours! The gorgeous autumn scenery and landscape will definitely spark wanderlust in you. The milder & drier temperatures are perfect for hiking.
There's heaps of traditional festivals and fairs during autumn, celebrating the harvesting season and paying tribute to the agricultural and religious past of Bavaria. Harvest means also that Karma Bavaria's restaurant, Karmasee, will be deliciously stocked with the freshest of local produce; ready for Head Chef Bjorn to showcase his autumn specials.
Sounds tempting, right?
If you can't make it to Germany this year here are our other top picks in other parts of the globe…
Although the Karma Group's Asian resorts don't exactly see 'autumn', with their warm climate year-round, they do have endless fantastic reasons to visit this October; including tempting Members' Hot Deals!
---

Karma Chakra – Kerala, India
Autumn is a lovely time to experience Kerala, as the dark clouds disappear and the weather gets closer to perfection! October brings a new shimmer and lushness to the waters and hillsides and is the perfect reason to visit our Karma Chakra resort on Lake Vembanad. If you love chasing waterfalls, autumn is the best time to do it! Especially in Kerala with waterfalls' heavenly cascading from the recent monsoon showers.
---

Karma Salak – Bogor, West Java
October is your final month to beat the rain in West Java, before Indonesia's wet season begins in November. So hurry and complete those adventures on your Bogor bucket list which don't require a raincoat! With milder temperatures, Karma Salak's cosy fire-pit is the ideal place to end your evening; before resting in your ultra-comfortable room and waking up to the countryside views and mountainous air from your private veranda.
To sweeten the deal, Karma Salak has some incredible offers and Members' Hot Deals right now:
Bogor Hot Deal: From US$75 / 38 Points – Travel Dates until 30th November 2021 – Book before 30th September 2021
Bogor Hot Deal 2: 50% off Points – Travel Dates – 30th November to 18th December 2021 – Book before 30th September 2021
Free short break at Karma Salak, inclusive of daily breakfast – Simply book before the 30th of September and travel before the 31st of October 2021! Subject to Availability – Based on a First Come First Served Basis!
---

Karma Nomad, Australia and New Zealand
Get off the beaten track and discover the wonders of Australia and New Zealand this Spring with our latest Members-Only Karma Nomad offer!
The all-new 'Points & Pay' Deal: Pay only 50% of the public rate upon booking your campervan holiday and use your points to cover any balance of the Preferred Member Rate at no additional cost.
Plus, every Member who grabs our 'Points & Pay' deal will be automatically entered into a competition draw, where one lucky person will get a full Credit of points which they used in this deal!
To take advantage of this great offer, book your Karma Nomad getaway before Saturday 2nd October and travel prior to the 19th December – giving you plenty of time to make the most of that incredible Spring/Summer weather.
Happy autumn travels!
---
Why not check out Karma Concierge External Exchange now!
Karma Concierge External Exchange
---
Contact Karma Concierge on WhatsApp!
We are always looking for new and easy ways for our members to keep in touch with us and we are happy to announce that we are now using WhatsApp!
---
Is your birthday or anniversary coming up? We would like to celebrate together in true Karma style!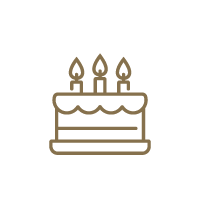 Click here to ensure that we have your important dates in our records
Of course, we always want to ensure our members receive the most up to date information from us, so we would like to invite you to check and update your contact details here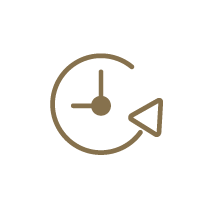 Click Here to Update your Contact Details
---
Karma Group Global Facebook : https://www.facebook.com/karmagroupglobal/
Karma Concierge Facebook : https://www.facebook.com/KarmaClubConcierge/
Karma Group Instagram : https://www.instagram.com/karma.group/
Karma Group Blog : https://karmagroup.com/blog/
---
Karma Concierge India
Email : karmaconcierge.india@karmagroup.com
Phone: Toll free – India 1800 209 1060 / 0832 6725200-09 / Toll free – UK +448000116163 / 0832 6725215 / +44 1206690005