A very Happy New Year from Karma Group, we hope you had a wonderful weekend ringing in 2022 – filled with love, happiness and good cheer!
In last week's Members Corner, we gave you '4 Easy Resolutions' to make in this New Year and asked to hear your resolutions for 2022.
Here are a few of our favourites from those we received…
Almas R said she would like to "Stress less and take each day as it comes. Travelling makes me happy, so I'd love to travel more and bring a smile to the faces of less privileged people".
Lynne H wishes in 2022 "to travel to Scotland and take my 83 year old mum, who lives in the northeast of Scotland. I haven't been able to see her for nearly 4 years, so I'd love to take her to the new Scottish Karma resort, Karma Lake of Menteith".
Robert K hopes to spend this new year "with my family as much as possible, enjoying my retirement and making the most of my Karma Group Membership to take us all to new destinations; Karma Merapi is on the top of our list".
As a group, Karma's aim for 2022 is to get our valued Members exploring the world again and making sure they use their membership to the full!
We hope you all have a fantastic first week of the New Year.
---
Your end of 2021 Holiday Letters
To mark the start of 2022, we thought it would be fantastic to share some of our Members' lovely Holiday Letters from their festive getaways in November and December 2021 – giving you inspiration for your Karma Group adventures throughout this new year…
Mrs Santimano, Karma Group Member since 2007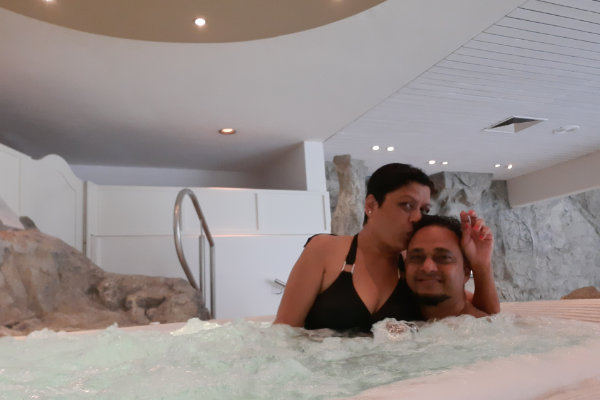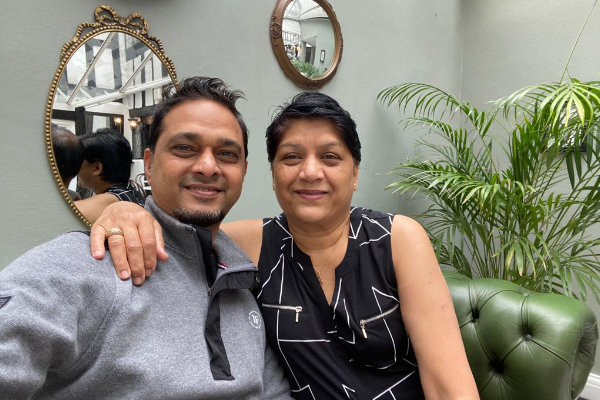 "It's that time yet again….just as Santa and his little Elves are hustling and bustling in the North Pole.
The never-ending list does not seem to get ticked easily, but I'm grabbing a few moments between these tasks, with a hot cuppa and reminiscing about my time with my Mr. at Salford Hall last month and Karma Bavaria in August this year.
What brings happiness is just the aura and the atmosphere of these properties. They are very different, but the vibe they bring is simply great. The staff, each one just beautiful, making us feel special all the time yet not intruding on our privacy.
Plans are on yet again for a holiday, subject to being able to leave work for a while is a challenge. BUT, it will happen. No regrets in being a Member of Karma Group – Every holiday has contributed to so many moments of just pure joy!
KUDOS TO YOU ALL and Happy Holidays".
---
Mr Rao, Karma Group Guest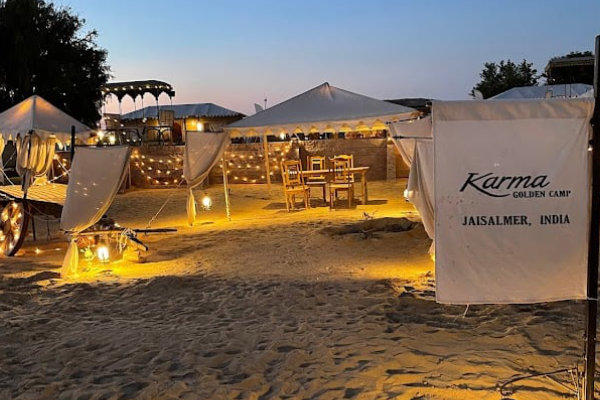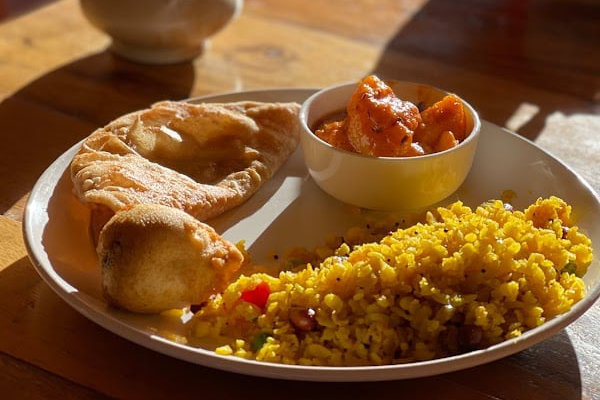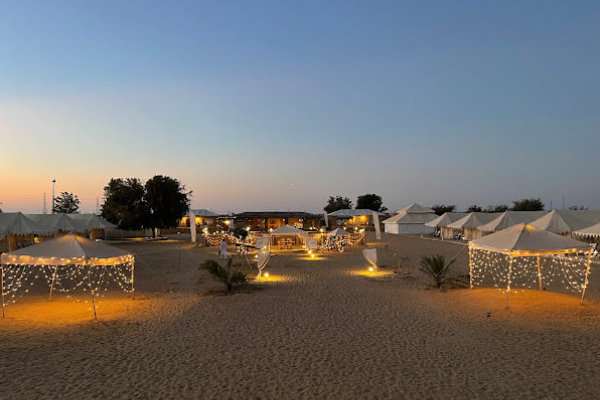 "People will forget what you said, forget what you did, but people will never forget how you made them feel (Maya Angelou)…
…And the team at Karma Golden Camp proves the saying right.
Everything about the stay was memorable. The room was clean, comfortable and the staff were amazing. They went over and beyond to help make our stay memorable. We had a wonderful experience. Every staff member we interacted with, from the security guard to the receptionist, were delightful and eager to help.
We travel a lot and have stayed in many hotels/homestays/resorts – But, this was on the top of our list of best experiences ever.
Everything about the stay was priceless – the hospitality, food, evening activities & folk song, music and dance to name a few.
The Karma Group has excellent properties and what adds to the location and buildings, is their staffing teams."
---
Mr Kuncoro Sigit, Karma Group Member since 2014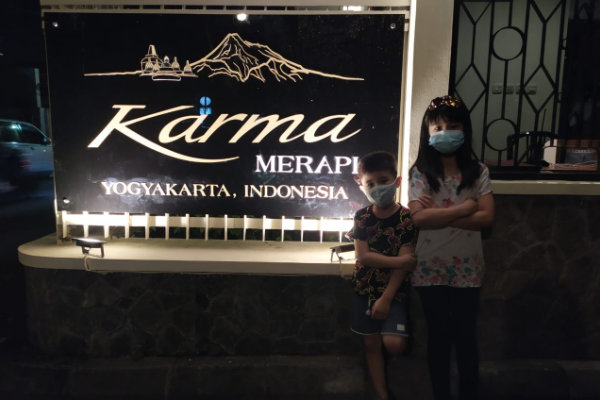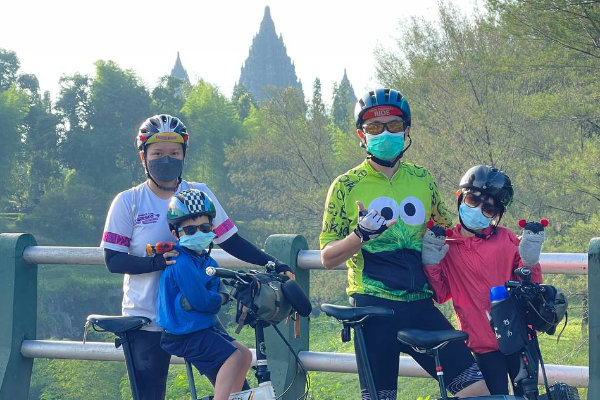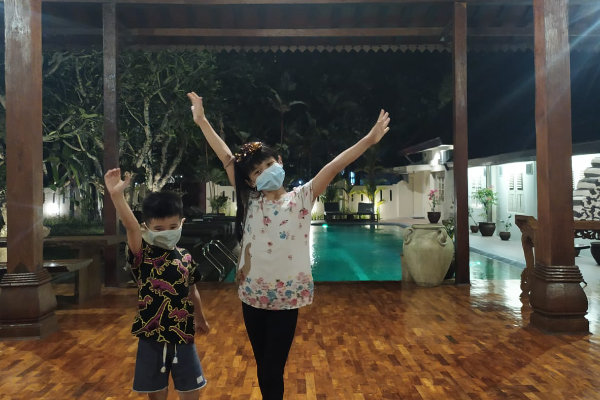 "Our family really enjoyed staying at the new resort in Yogya Karma Merapi for 4 days and 3 nights. The location of the hotel is very convenient with many restaurants around the hotel, supermarkets, activities etc…
The grounds are spacious and quiet, perfect for relaxing and enjoying the holidays.
We hope to be able to return to vacation at Karma Merapi at another time."
---
Mr Willsher, Karma Group Member since 2003

"We stayed at Karma Rottnest in Western Australia and had a fantastic time.
The staff were great and Suzy, the Karma Rep, went out of her way to help us and even loaned my wife Doreen some of her warmer winter cardigans; as we were not expecting a couple of cooler days.
Great food – The best steak I have had in a long time, congrats to the chefs. The breakfast was fantastic. All the staff were friendly and were happy to talk to us".
---
Mrs Kothari, Karma Group Member since 2012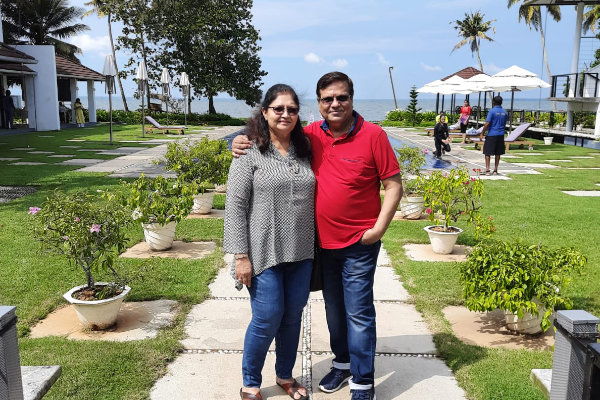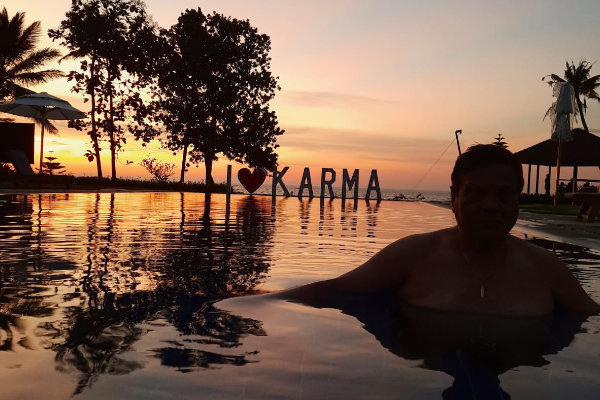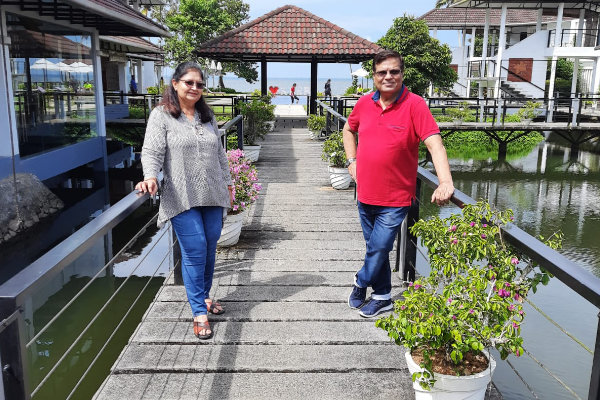 "Me, along with my husband & daughter, checked into Karma Chakra, Kumarakom on 28th Nov till 6th Dec.
This resort, though not so big (it has only 24 rooms), has one of the best locations. The moment you enter, you fall in love with this place – as it is touching the backwaters and the place is so peaceful & serene.
I especially was very much mesmerized by the whole ambience of this place.
Special mention for the most wonderful & cooperating staff of this resort, all of them were so helpful. Mr Rakesh, the manager of this resort, is the most humble person and is very helpful in every way – whatever you need he's ready to help.
Mr Joys, the restaurant manager, and his team fed us some of the most yummiest Malabar food. We tried many dishes of regional cuisine, pasta, Chinese & Punjabi dishes. Everything was very tasty. Everything is made fresh to order.
Kudos to the housekeeping team for keeping the resort so neat & clean, it was a pleasure returning to a neat & clean room in the evening.
Overall this resort deserves nothing less than a 5/5 * highly recommended & a must-visit resort of Karma Group."
We can't wait to make more #KarmaMoments with our Members/Owners throughout 2022, and as always love to receive your Holiday Letters and fantastic photos!
---
Contact Karma Concierge on WhatsApp!
We are always looking for new and easy ways for our members to keep in touch with us and we are happy to announce that we are now using WhatsApp!
---
We want to make sure you get the most out of your membership no matter where you are in the world, so if you have any problems, questions, queries, or anything you would like to discuss, here are some of the ways you can contact us…
Karma Group Global Facebook : https://www.facebook.com/karmagroupglobal/
Karma Concierge Facebook : https://www.facebook.com/KarmaClubConcierge/
Karma Group Instagram : https://www.instagram.com/karma.group/
Karma Group Blog : https://karmagroup.com/blog/
---
Karma Concierge Bali
Email : karma.concierge@karmagroup.com
Phone: +62 361 762131
Karma Concierge India
Email : karmaconcierge.india@karmagroup.com
Phone: Toll free – India 1800 209 1060 / 0832 6725200-09 / Toll free – UK +448000116163 / 0832 6725215 / +44 1206690005