It has been just over five weeks since Karma Karnak set sail on its maiden voyage with the Karma Group – and what fabulous moments we've had already, both onboard and exploring the Nile's banks!
We know you're eager to hear from our fantastic Members who have already experienced an Egyptian encounter, so here are two of the latest Member Testimonials from their enchanting journeys…
---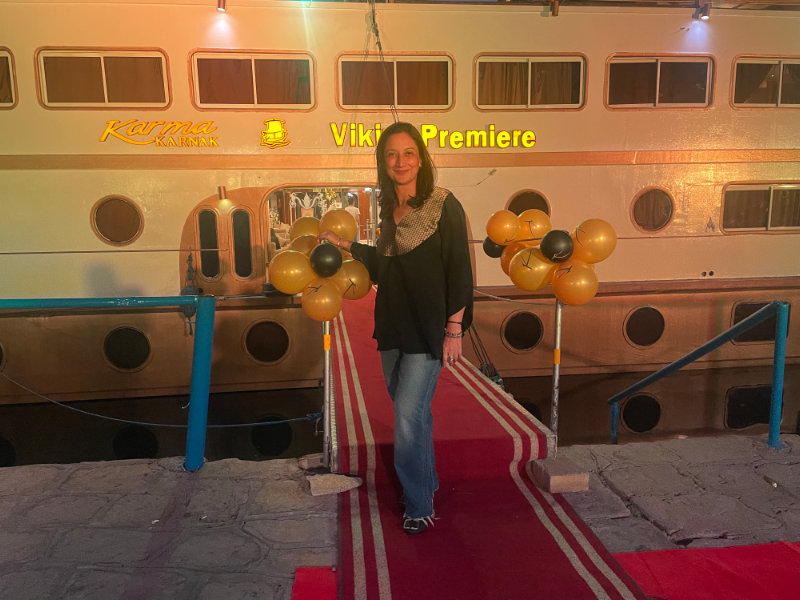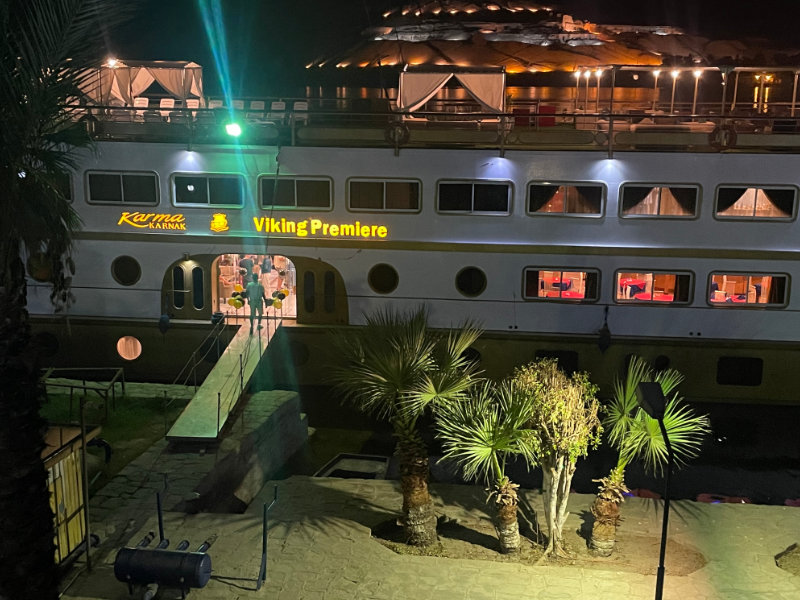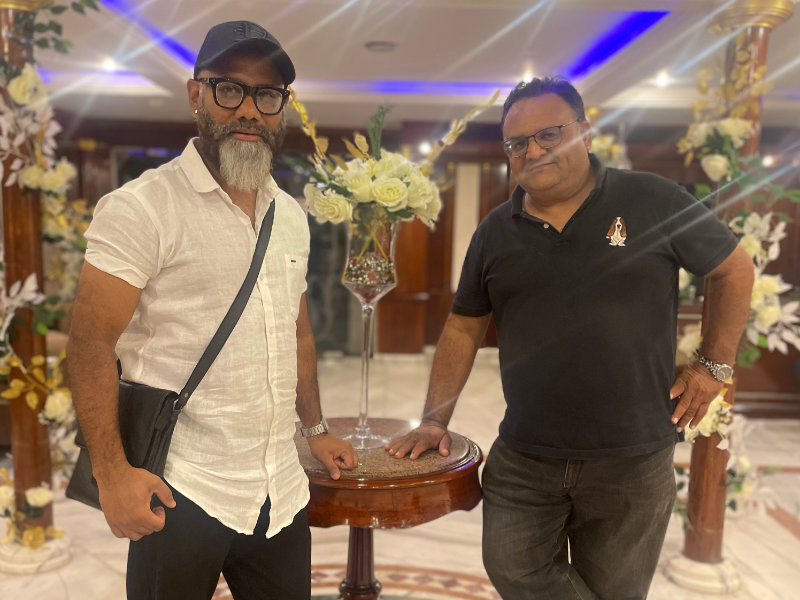 The Jain Family
"Thank you to your entire team for making our vacation on Karma Karnak an amazing experience.
The four of us were extremely excited to be on the boat, especially since it was the inaugural sail. The welcome we received from Omar & Tarun set the tone & mood for the rest of the holiday and both of them went out of their way to make us feel at home. Since the inaugural sail also coincided with my birthday, your galley staff baked a cake which we all shared over dinner.
Both our cabins were well-apportioned and extremely clean. The top deck with the swimming pool had some excellent views. We spent some lovely afternoons and evenings on the deck enjoying the beauty & majesty of the river Nile and the Egyptian countryside. The food served onboard was a gastronomical delight and the servers were ready to kill us with kindness. My wife used the services of the masseur on board and found him to be truly amazing.
We would leave for our shore excursions early in the morning at about 4.30 am but the galley would ensure that we were seen off with a sumptuous packed breakfast. On our return, we were provided with a cold wet towel which was an excellent touch to relieve us of the heat and exhaustion. Egypt has always been on the "bucket list" and thanks to Karma Karnak we were able to realize this wish.
Karma is known for setting the bar very high which is what makes us very proud as Members who have not regretted the decision of signing up with you."
Karma Group Member since 2007
---
Rishi & Shivani Kohli
Their unforgettable Egyptian adventure was only possible "because of #KarmaKarnak… it was always on the cards but never planned".
The fantastic couple gave a shout-out to the "amazing staff" and "5 star hospitality" onboard too, appreciative of the tasty buffets that cater to all nationalities!
Watch their video testimonial here below…
---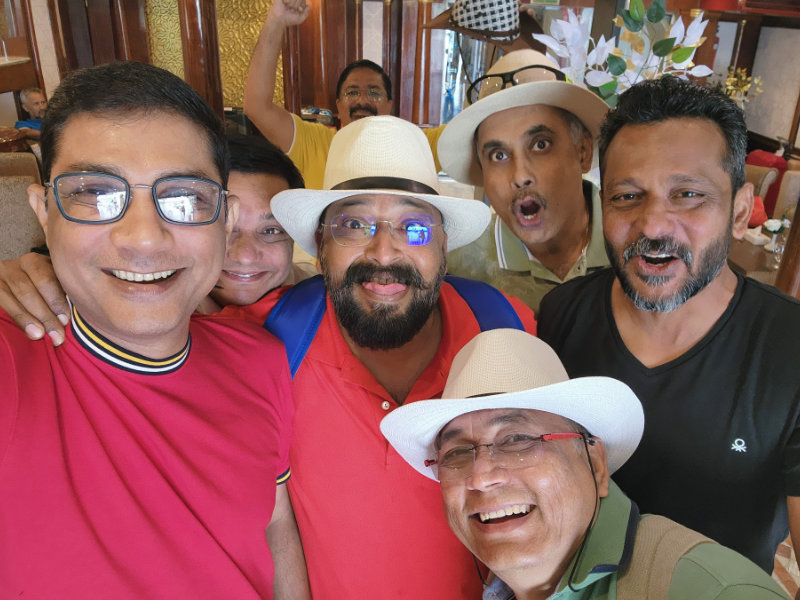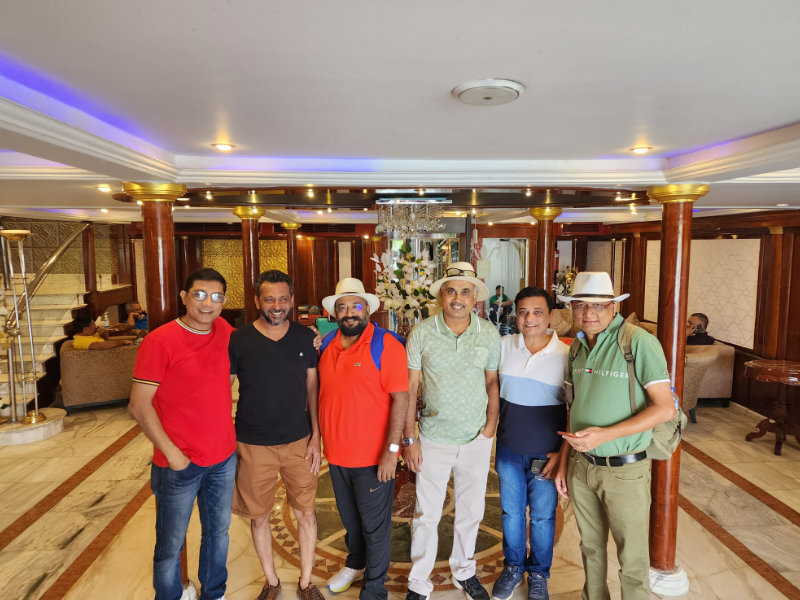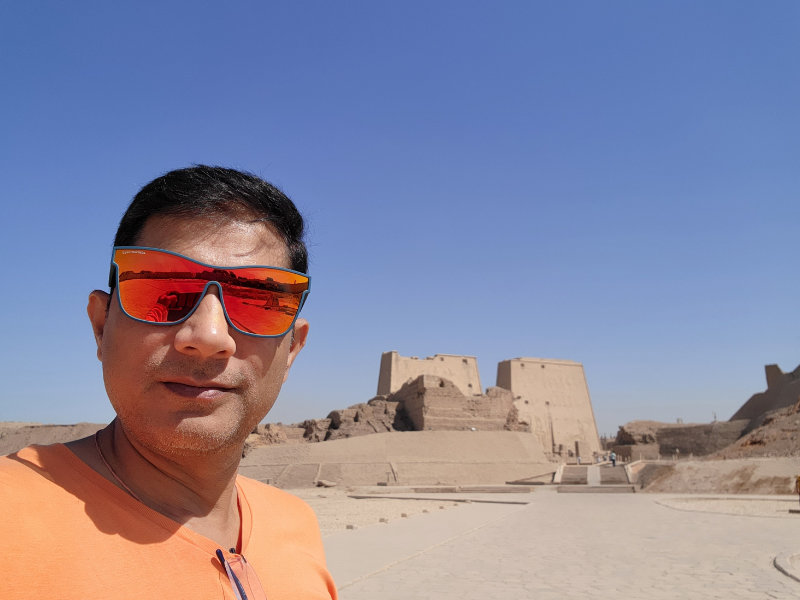 Mr S Maney
"Thanks a lot for all your efforts in helping us book our holiday on Karma Karnak, and also the sightseeing tours in Luxor, Edfu, Kom Ombo and Aswan.
Me and my friends had a great experience onboard the cruise and during the sightseeing excursions – The hot air balloon ride being a highlight.
The facilities on board were good, the chef and restaurant /bar staff were extremely cooperative. Mr Husain our guide was excellent and deserves special mention."
---

Have you been aboard Karma Karnak too? We'd LOVE to hear from you! Please send your holiday letters and photos to karma.concierge@karmagroup.com, so we can showcase them on our social channels and future Karma Communities.
November's Egypt Hot Deal has landed… or docked in Karma Karnak's case!
Journey down the Nile river with Karma Group from now until 20th March 2023 for just US$750 per week OR 99 Points + US$210 per cabin – inclusive of all meals.
Book before 30th November 2022, for Luxor to Luxor weekly bookings (Thursday-Thursday).
---
Contact Karma Concierge on WhatsApp!
We are always looking for new and easy ways for our members to keep in touch with us and we are happy to announce that we are now using WhatsApp!
---
We want to make sure you get the most out of your membership no matter where you are in the world, so if you have any problems, questions, queries, or anything you would like to discuss, here are some of the ways you can contact us…
Karma Group Global Facebook : https://www.facebook.com/karmagroupglobal/
Karma Concierge Facebook : https://www.facebook.com/KarmaClubConcierge
Karma Group Instagram : https://www.instagram.com/karma.group/
Karma Group Blog : https://karmagroup.com/blog/
---
Karma Concierge Bali
Email : karma.concierge@karmagroup.com
Phone: +62 361 762131; Toll free – Australia 1800 316 669 / New Zealand 0800 001016 / UK +44 8001026056
WhatsApp: +62 81138217728
Skype: karma.concierge
Karma Concierge India
Email : karmaconcierge.india@karmagroup.com
Phone: Toll free – India 1800 209 1060 / 0832 6725200-09
WhatsApp: +91 7744959670
Skype: karmaconcierge.india@karmagroup.com
Karma Club Europe Concierge
Email : concierge.europe@karmaclub.com
Phone: +44 20 7097 9241
Karma Club Australia Concierge
Email : concierge.australia@karmaclub.com
Phone: +62 863 197 676
Karma Club Indonesia Concierge
Email : concierge.indonesia@karmaclub.com
Phone: +62 361 300 0055