With the current global situation changing on a daily basis, we just want to assure our members that we will be here with you every step of the way!
This week, we are bringing back our Membership Q & A session to help answer some of the questions that may be on your mind…
---
Q : I am unable to travel internationally this year due to the travel restrictions and my entitlements expire on the 31st December 2021, what do I do?
A : As a special gesture of goodwill to our members, we have automatically extended any entitlements due to expire this year!
We also have some amazing domestic travel offers across each area in which our members live, for more information, contact your Karma Concierge Navigators who will be more than happy to send through a breakdown for you.
Q : I had made an External Exchange booking but due to the current travel restrictions, I am now unable to travel. What will happen to my reservation?
A : Contact the External Exchange office that confirmed your reservation and they will assist you with your revised travel plans.
Q : I am not able to make a booking online, what do I do?
A : Our brand new Karma Concierge booking engine allows you to check availability in real time and book against both your entitlement and paid options. If you would like us to arrange a call with one of our Karma Concierge Navigators to run through the booking process with you, please get in touch!
Q : How do I make a booking through Karma Kasa?
A : Click the link below to head to the Karma Kasa section of our website and simply search for the area in which you would like to visit. Once you have chosen the perfect property, all you need to do is submit your request and our Karma Concierge Navigators will contact you to confirm your booking!
Q : How do I update my contact details in your systems?
A : Should you have any changes to your residential address, email accounts and telephone numbers, these can be updated at any time through our online form.
Q : How do I submit my Holiday Letter into the monthly draw?
A : We love to hear about your holiday experiences and would be delighted if you could take a moment to write us a short Holiday Letter. Simply send your letter and images through to your Karma Concierge servicing office and you will automatically be placed into the monthly draw to win some incredible prizes!
If you have any questions or queries that you would like to discuss, please do not hesitate to contact us and we would be more than happy to assist you!
---
Why not check out Karma Concierge External Exchange now!
Karma Concierge External Exchange
---
Contact Karma Concierge on WhatsApp!
We are always looking for new and easy ways for our members to keep in touch with us and we are happy to announce that we are now using WhatsApp!
---
Is your birthday or anniversary coming up? We would like to celebrate together in true Karma style!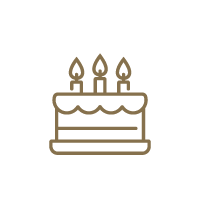 Click here to ensure that we have your important dates in our records
Of course, we always want to ensure our members receive the most up to date information from us, so we would like to invite you to check and update your contact details here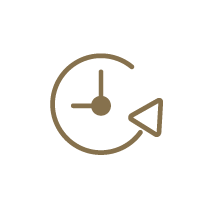 Click Here to Update your Contact Details
---
Karma Group Global Facebook : https://www.facebook.com/karmagroupglobal/
Karma Concierge Facebook : https://www.facebook.com/KarmaClubConcierge/
Karma Group Instagram : https://www.instagram.com/karma.group/
Karma Group Blog : https://karmagroup.com/blog/
---
Karma Concierge India
Email : karmaconcierge.india@karmagroup.com
Phone: Toll free – India 1800 209 1060 / 0832 6725200-09 / Toll free – UK +448000116163 / 0832 6725215