'Beautiful landscape, rising mountains and fresh air'
Meet Vibhuti Bhushan & Sangeeta Bhushan who recently stayed at Karma Bavaria resort located in Schliersee! Here they share with us gems of their holiday.
I visited Karma Bavaria in Schliersee with my family this summer. Due to COVID 19, we were sceptical about going or not, but after speaking to the management in Schliersee we decided to go ahead with our trip.
This is our preferred resort in Europe and this was our fourth trip to Schlersee. This resort is in very picturesque  surroundings in a small town of Schliersee. It is very relaxing. However, some of the facilities were closed due to pandemic but still we enjoyed our stay. Resort was fully booked and there were a lot of guests from different parts of Europe.
There were some restrictions regarding your movement. You had to wear facemasks inside the hotel buildings and supermarkets otherwise you could move freely and that also gave you the sense of security. Staff was very courteous at the resort and tried to always help with a smile, if there were any issues.
We like this way of holidaying. We met some families and had wonderful chats. Especially Dr Klaus's family from Berlin and my daughter used to play with their grandchildren. There are good lawns to play. We enjoyed going to the Schliersee and walked around the lake. There are few good restaurants and being vegetarian can be difficult but we found a very nice vegetarian/vegan restaurant in the town named GlückSeelig. Very good food we will definitely suggest that to others, especially vegan guests.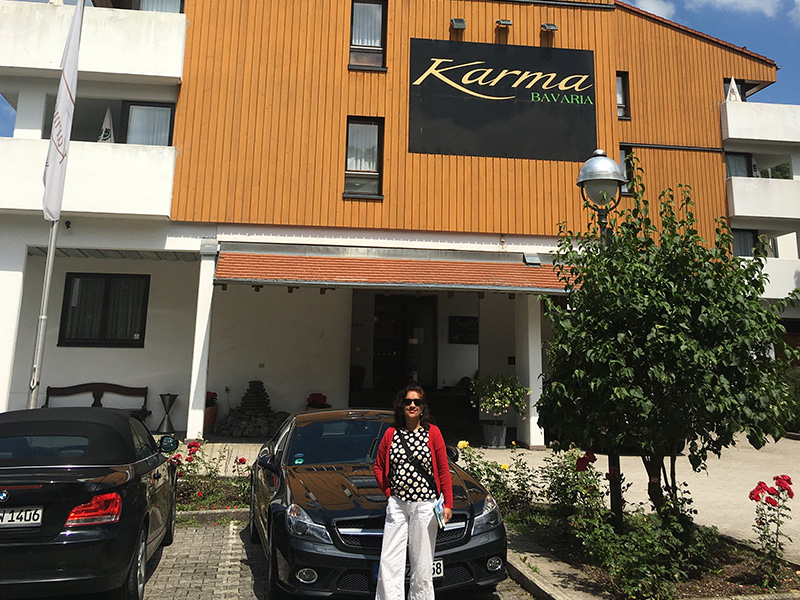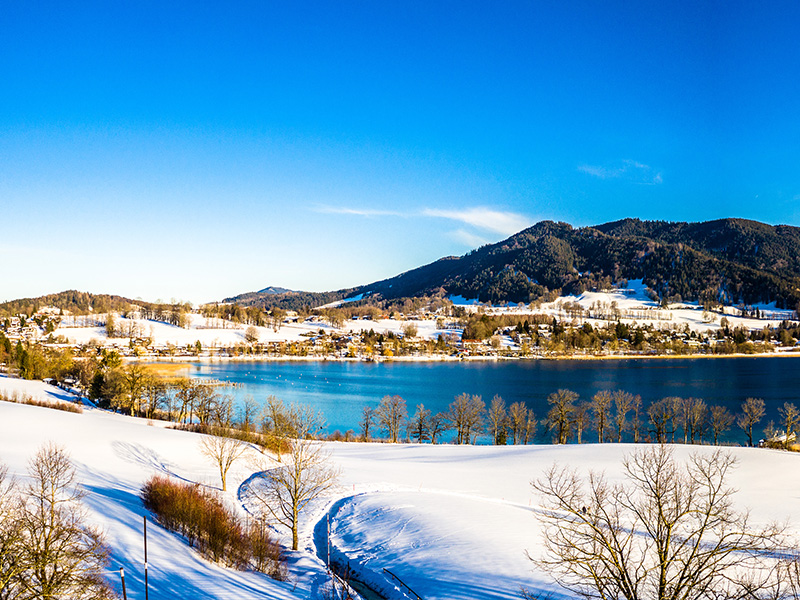 We went hiking to Wendelstein Observatory. Good but hard trip if you choose to hike but you can also take a trolley. So our family split as half of us hiked to the peak and other half took the trolley. There is a whole lot to do in the surroundings if you are mountain lovers like us. We used to drive to small places like Bayrischzell, Tegernsee , Spitzingsee etc. This place has a lot to offer.
Vibhuti Bhushan & Sangeeta Bhushan
India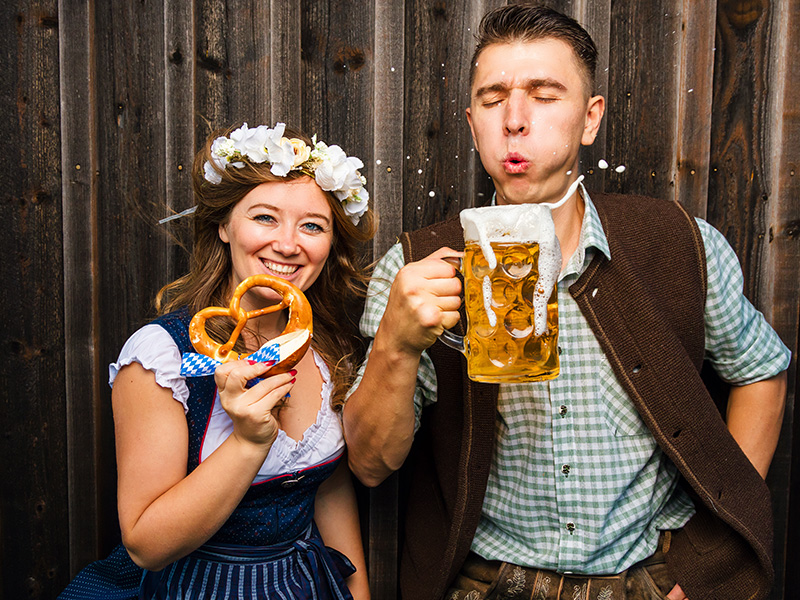 Share your Oktoberfest Celebrations and win!
We would like to see your favourite Oktoberfest celebration memories, post and tag us on our latest Karma Odyssey Facebook post or through our Karma Group Instagram to be in the running to win a free week's stay at Karma Bavaria for four people and tickets to Oktoberfest 2021.
PROST!