Karma Odyssey Staff Spotlight
In this week's Staff Spotlight we thought we'd mix it up a little, after introducing you to three Karma Odyssey Navigators so far – Although we're delighted to share that the wonderful Stany did receive a promotion after her spotlight!
Today we introduce you to the fantastic Namrata, who originally started working for Karma Group 24 years ago. Her current role is as an India & Middle East Karma Concierge who assists primarily with our Fractional Members and their holidays – Ensuring the getaway is as smooth and heavenly as possible.
---
Namrata Tripathi – Karma Concierge, India & the Middle East
Where are you from and how long have you been working for Karma Group?
I am from Thane (a city just outside Mumbai). I was with Karma from 1998 to 2005, took a break, and then rejoined again in 2015!
Tell us something interesting about you that not many people know?
I like indoor gardening and try to reuse my empty jars like Nutella and Olives to grow low light plants, like money plants and spider plants, inside the house.
What is your favourite thing about working for Karma Group?
I can never get bored. Also, the culture is great – The environment here is incredibly empowering and the core values of Karma Group align with mine.
Where would be your perfect vacation and why?
Working in this industry for so long has made me greedy – So my perfect vacation would be at any of these destinations: the UK, Italy, Japan, France, Slovenia or most parts of Northern India. They all have diverse cultures and histories; plus, the stunning, diverse sceneries are perfect for adventure seekers and nature lovers.
What motivates you to do well in work and life?
The sense of accomplishment, from the end result and the appreciation that I get from my team and Members – hard work motivates me to do well at work and in life.
If you could meet anyone in the world dead or alive who would it be and why?
Shri Ratan Tata – He's a Padma Bhushan & Padma Vibhushan awardee, philanthropist and one of the most successful businessmen in India. I truly admire him for his remarkable business foresight, utmost simplicity and humanity. Moreover, his qualities of kindness and empathy make him a true gentleman.
What's your favourite foodie dish from India that you would recommend to our Members?
I love Pav Bhaji with extra butter, topped with finely chopped onions and a dash of fresh lime…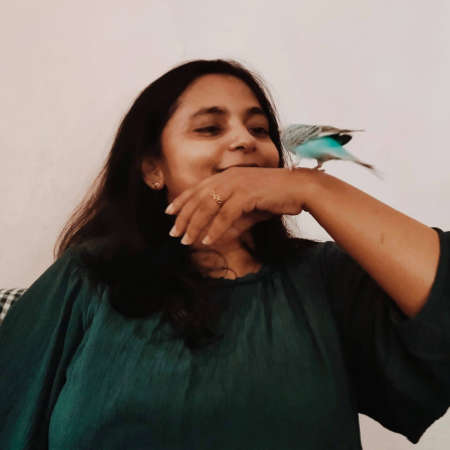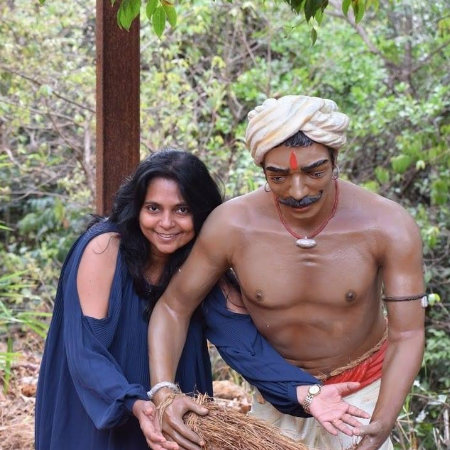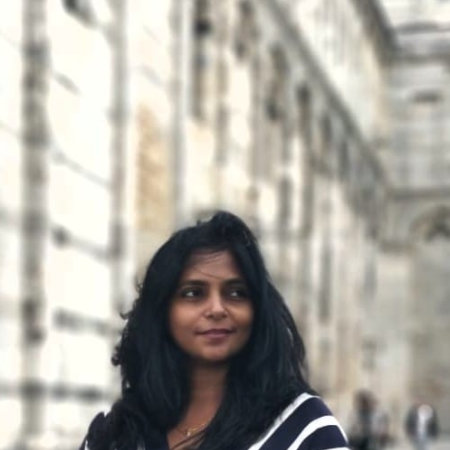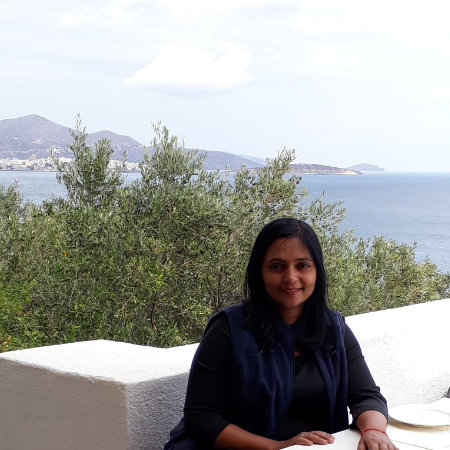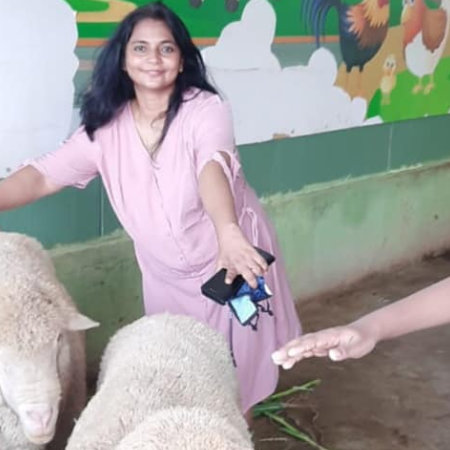 ---
"Greetings from Mumbai"
Namrata received a warming letter from the Roy family – Karma Group Members since 1995 – Who wanted to share their appreciation for Karma Group directly to Namrata and our Founder & Chairman:
"Dear Mr. Spence,
Greetings from one of your Members in Mumbai, India.
My parents Mr & Mrs Homi Dhondy, were probably some of your oldest members, having purchased membership in the 90's & enjoying vacations all over the world. It was the highlight of their last years together!
I was gifted their Membership, and wanted to let you know that we are truly grateful for the amazing way that you have expanded & taken the Karma group forward.
Thank you for your kindness & generosity towards those that most need it. The accommodation and help for Ukrainians in Normandy is just one of your projects, among many. Along with helping underprivileged children in India and Indonesia.
I also want to let you know that you have an amazing team of employees, who go above & beyond to help Members, taking into consideration all our requests and needs – I would like to mention Namrata Tripathi here, as she has been our concierge for the last few years, & has just been so supportive, accommodating & understanding of our needs. Thank you Namrata, you have been amazing!"
---
Weekend Openings – Karma Song Hoai & Karma Chateau de Samary
What an unforgettable few days it has been welcoming the first #KarmaGroupMembers to experience our brand new properties. From the banks of the Thu Bồn River all the way across the pond to the french countryside, plenty of good times were had by all…
Stay tuned for more on our incredible opening weekends!
Karma Song Hoai, Hoi An, Vietnam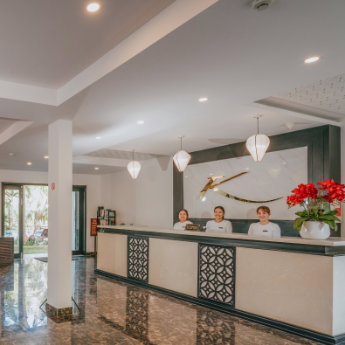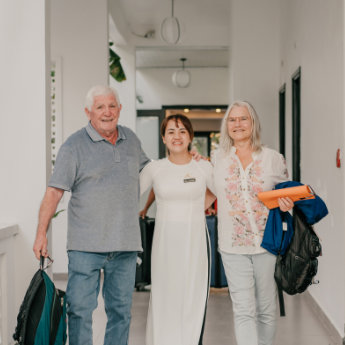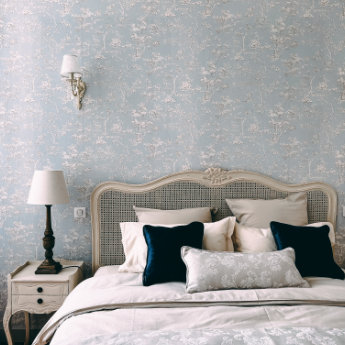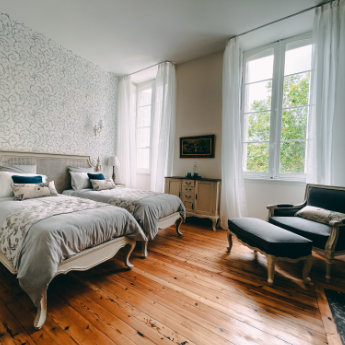 Karma Château de Samary, Carcassonne, France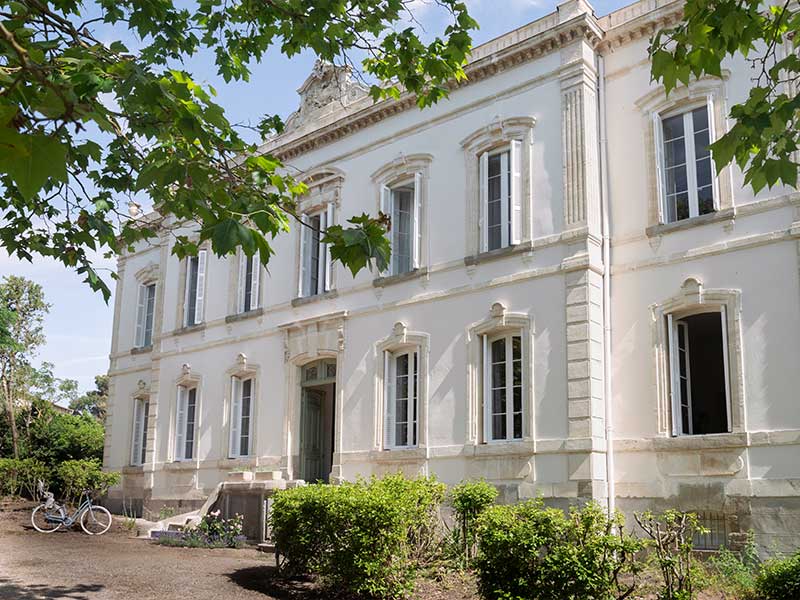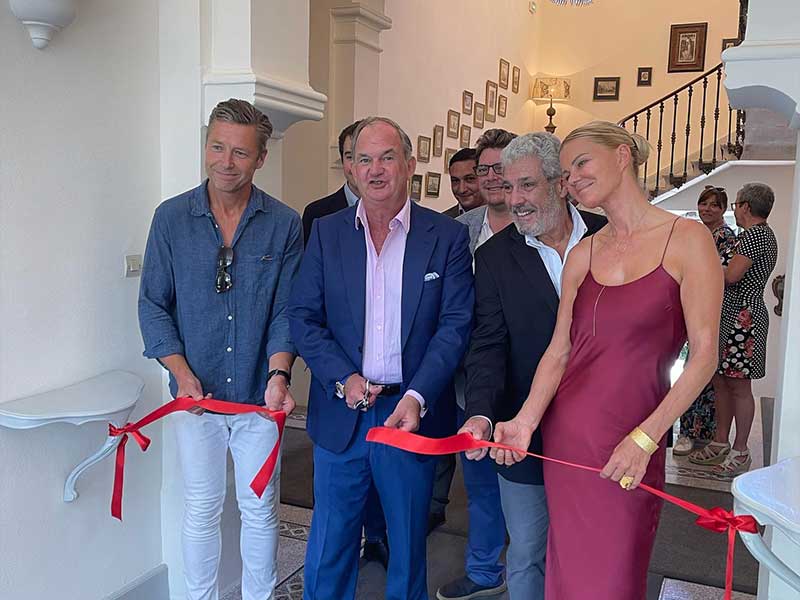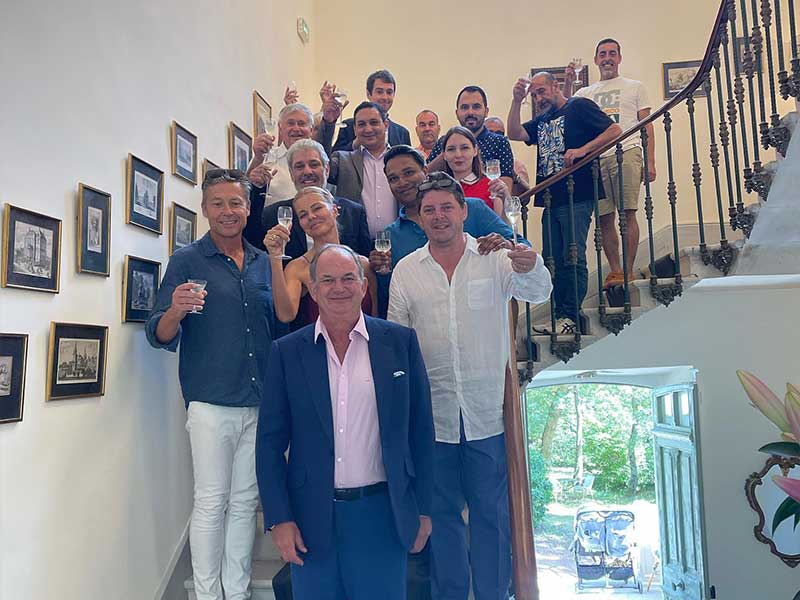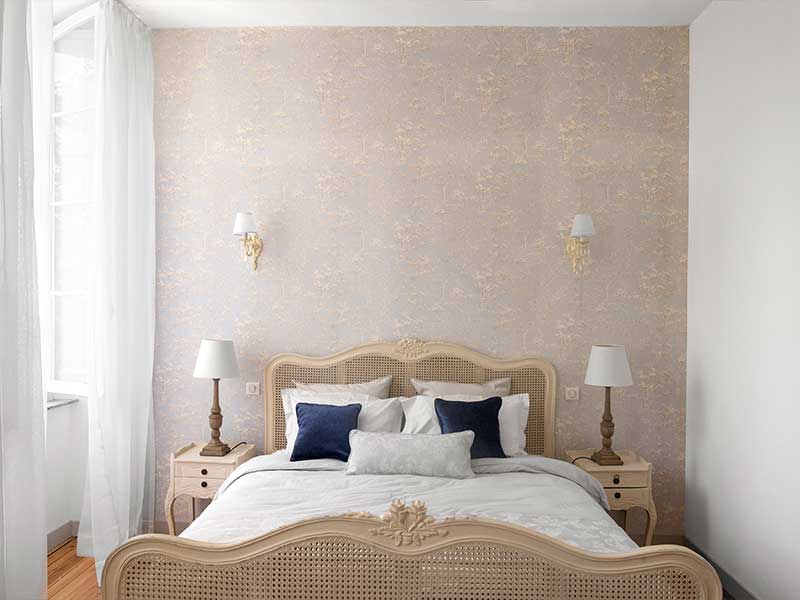 ---
Karma Mayura
It's official, our "Eat, Pray, Love" retreat in the cultural heart of Bali is reopening its doors after a long break on Saturday the 25th of June 2022!
Why not take advantage of our June Hot Deals and book your serene getaway from US$99 per week for two OR book using your entitlements with 50% off points for up to 14 nights.
---
Contact Karma Odyssey on WhatsApp!
We are always looking for new and easy ways for our members to keep in touch with us and we are happy to announce that we are now using WhatsApp!
---
We want to make sure you get the most out of your membership no matter where you are in the world, so if you have any problems, questions, queries, or anything you would like to discuss, here are some of the ways you can contact us…
Karma Group Global Facebook : https://www.facebook.com/karmagroupglobal/
Karma Odyssey Facebook : https://www.facebook.com/KarmaOdyssey/
Karma Group Instagram : https://www.instagram.com/karma.group/
Karma Group Blog : https://karmagroup.com/blog/
---
Karma Odyssey Bali
Email : karma.odyssey@karmagroup.com
Phone: +62 361 762131; Toll free – Australia 1800 458 271 / New Zealand 0800 456 201 / Singapore 800 492 2389 / UK +44 8001026056
WhatsApp: +62 81138217728
Skype: Karma.Odyssey / live:Karma_Odyssey
Karma Odyssey India
Email : karmaodyssey.india@karmagroup.com
Phone: Toll free – India 1800 209 1060 / 0832 6725200-09
WhatsApp: +91 7744959670
Skype:
Karma Club Europe Concierge
Email : concierge.europe@karmaclub.com
Phone: +44 20 7097 9241
Karma Club Australia Concierge
Email : concierge.australia@karmaclub.com
Phone: +62 863 197 676
Karma Club Indonesia Concierge
Email : concierge.indonesia@karmaclub.com
Phone: +62 361 300 0055