'Three cheers to Karma Concierge'
A fantastic story shared by one of our long-time 'founding members' who were on holiday at Karma Royal Palms then Karma Royal Haathi Mahal resorts in Goa when the government lockdown occurred and have been there for over 40 days now. In their words : "We are still here and feel like we are on Noah's Arc – well-protected thanks to the management of Karma Group and all the wonderful staff."
Read more about Nereus & Sandra D'Mello experience.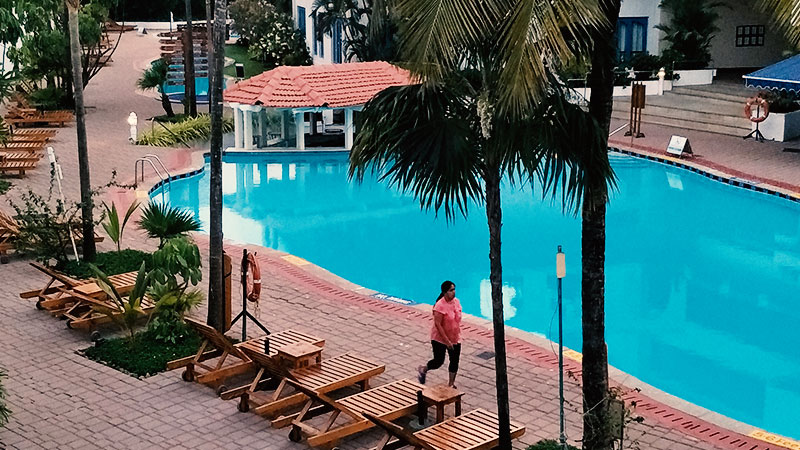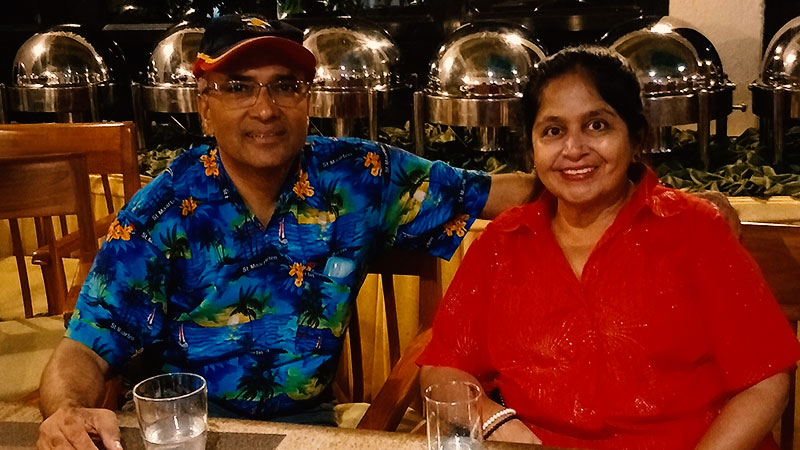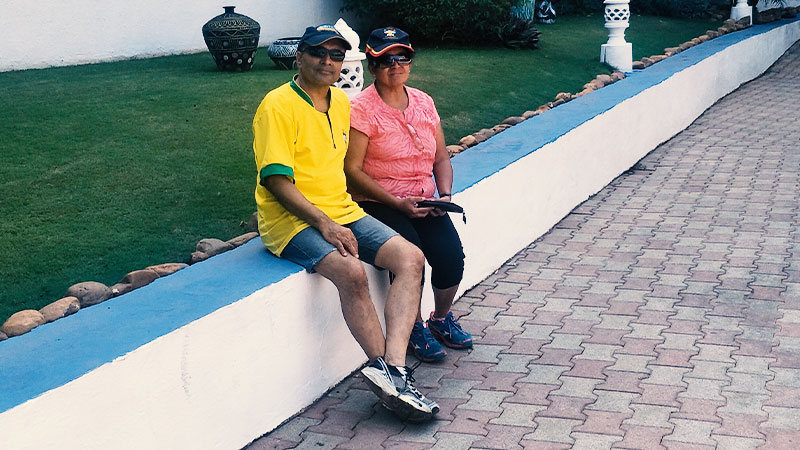 Dear Allan,
As we head towards May, we wish to write a few lines on our current stay in Goa since March 2020 at Karma Royal Palms and Karma Royal Haathi Mahal, due to Covid 19 and the lockdowns consequently :
We, Nereus & Sandra D'Mello, are one of the oldest "Founder Members" of Karma Group (erstwhile Royal Goan Beach Club) since 1995. We have been enjoying their resorts in Goa over the years, apart from exchanges in Asia, Australia & New Zealand.
We came to Karma Royal Palms resort, South Goa, in the 2nd week of March for a week, when Covid 19 was only in its infancy in Delhi but wide-spread in Wuhan & Italy only. Little did we realise it would spread like wild-fire. With the government announcing a 1-day "curfew" in March, we had to cancel our return tickets. But in the meanwhile, prior to this, we enjoyed the facilities at Karma Royal Palms. With no incoming guests, it was getting quiet as several guests managed to fly out before the "curfew". With only a handful of guests from all over the globe left at Karma Royal Palms, management decided to move us all to their main 5-Star resort, Karma Royal Haathi Mahal. Nevertheless, we had a very comfortable stay earlier, patronising the restaurant on a retro (music) night, indulging in bingo, games and Karaoke, and the entire staff looked after us very well, as always. And this, despite staff being depleted gradually.
By the time we were in Karma Royal Haathi Mahal, the first lockdown was in full force. The staff here welcomed us with a temperature check (to ensure other guests were protected). With no pool facilities, no gym, games and entertainment, it gradually became monotonous. But despite limited staff, we were always looked after very well. We were provided with adequate toiletries, tea & coffee, etc. before house-keeping closed next day. Yet, when called for help in any area, we were attended to in minutes. The best we could do was briskly walk around the pools to keep fit. We were also made to feel at home with indoor games like chess provided to the rooms, and the Library novels allowed. But even with no holiday mood, the lawns around the entire resort and pools were well maintained and kept spic & span. One could barely see a leaf fallen on the grass among trees. The TV kept us informed with news and entertained with movies. (We read online that several other smaller hotels and shacks in Goa closed down and left their guests stranded on the streets, requiring them to complain to their governments). We were even provided masks when we stepped out for fruits and vegetables. We patronised the restaurant via room service, and used the limited stocks in the grocery store to prepare our own. So, adequate food and drink. We developed a rapport with all guests from India, Australia and Europe. We couldn't help suffering a bit of ennui at times, but the omnipresent staff, albeit limited, ready to help and support, and their greetings, kept us all motivated.
Then came  the second lockdown for another 19 days till the 3rd of May, making it a total of 40 days. We are still here and we feel we are in Noah's Arc for 40 days, well protected, thanks to the management of Karma Group and it's wonderful staff. What is great is that Karma Group has been looking after us at their own expense for accommodation. We also received a complimentary bottle of Spanish red wine with a message "Thank you for trusting us in this difficult time. Stay well". What better could the stranded guests ask for? So with a special thanks to management, we say "Three cheers to Karma Concierge" for our comfy stay, good care and kind hospitality, as always.  By the 3rd week of April, with only 7 (seven) reportedly affected in all of Goa, 5 (five) recoveries and NO deaths reported in Goa due to Corona Virus, we feel very safe. We hope and pray it all subsides in 40 days, because the number 40 is in keeping with so many biblical situations (like 40 days of abstinence during Lent, 40 days of His fast), and in life, thus 2020 will be a year to remember in history. And the good service rendered by Karma Concierge will be remembered for a long time to come. We are impressed, indeed!! We enclose with this write-up a few pictures of our "holiday" at Karma Royal Palms and Karma Royal Haathi Mahal.
So, dear owners of time-share, don't hesitate to recommend a holiday in future to your friends, workmates and relatives to holiday at a Karma Group resort, Goa, or for that matter at any of their other resorts world-wide, using your time-share.. Thanks!
Nereus & Sandra D'Mello
At Karma Royal Haathi Mahal, Goa.