'Goa, We Miss You'
Members Bindu Saxena and Ved Prakash Saxena share their love for our resorts, in particular, Karma Royal Palms in Goa (and the new on-site Members' Lounge). In their words: 'Karma Royal Palms, you are very close to our hearts'.

GOA is a pilgrimage for our family. We visit every year and sometimes have done it three times a year too. We have stayed in all the resorts, but the one very close to our hearts is Karma Royal Palms. It feels like our home. To each one of you be it the Odyssey navigators, the staff at the resort, and all who saw to it that we had a memorable time, we owe a big thank you!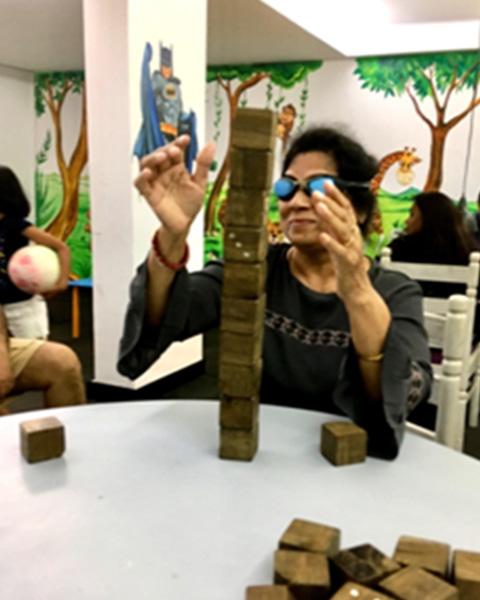 The daily activities at the poolside are well-conducted and spread out well. We participate in and also win. The cooking demos at the restaurant are truly delectable!
Every time during our stay, we look forward to the daily activity program sheet that you deliver to the room. The Sudoku puzzle remains a fun competition between my husband and I.
Each morning is a refreshing start to a great day when we stroll and sit watching the men cleaning the pool so patiently and diligently. The presence of clay pots in the well-manicured lawns lends a more aesthetic element.
It's good to see the leadership at every level of the totem pole perfectly executed. We are appreciative to all the departments from check-in to check-out for their efficiency and care.
Brownie points to the Members' lounge! It's such an innovative, wow step, and welcome thought by the management. One never feels the pain of the time gap between check-out and the flight timings. There is never a dull moment in Goa wherever we stayed, whether it was Karma Royal Palms, Karma Royal Haathi Mahal, or the Karma Royal MonteRio resort.
Mr. & Mrs. Saxena,
India
---