'Rottnest has so much to offer – the best reflexology ever'
Valued Western Australian-based members Mr. and Mrs. Robb were fortunate to have been able to travel to and stay at our recently opened Karma Rottnest resort on Rottnest Island. They enjoyed daily walks around the island, a round of golf, a reflexology session at Karma Spa 'the best reflexology I have had ever'' – plus a complimentary bottle of Rosé courtesy of Karma Group's Founder, John Spence! Read about their experience below.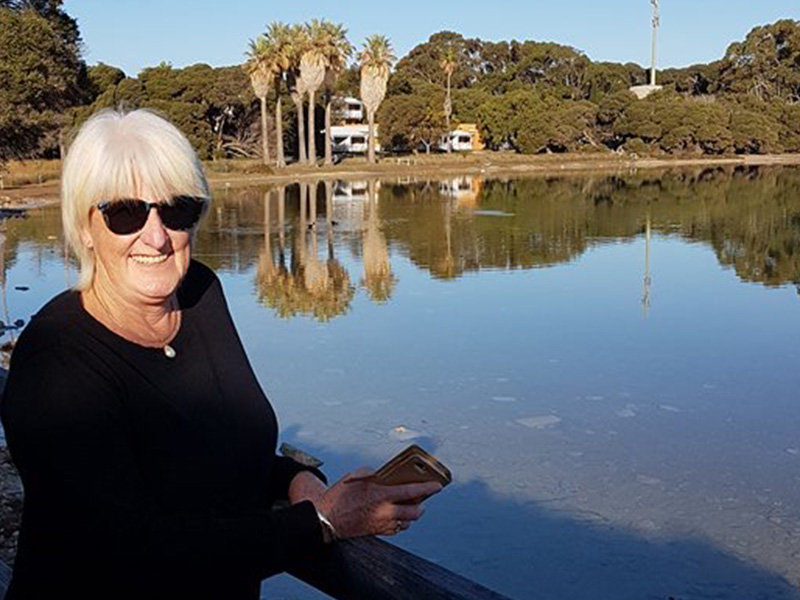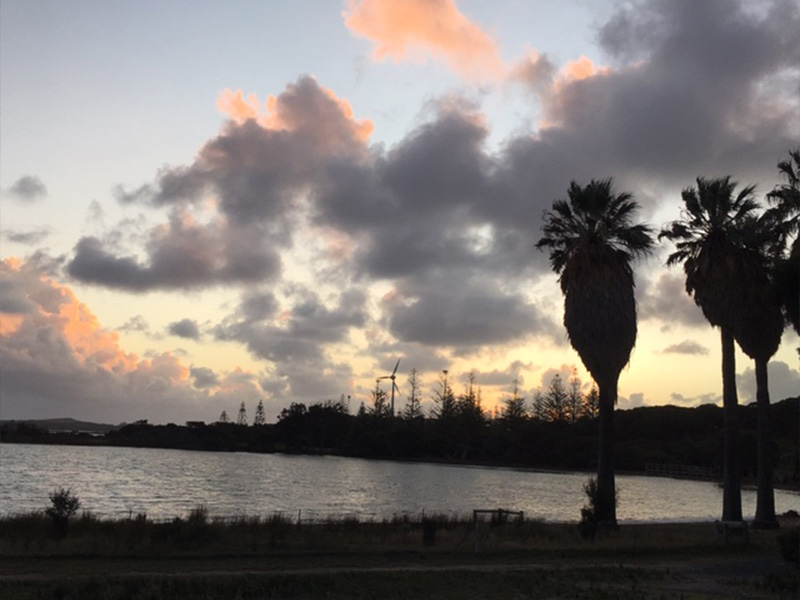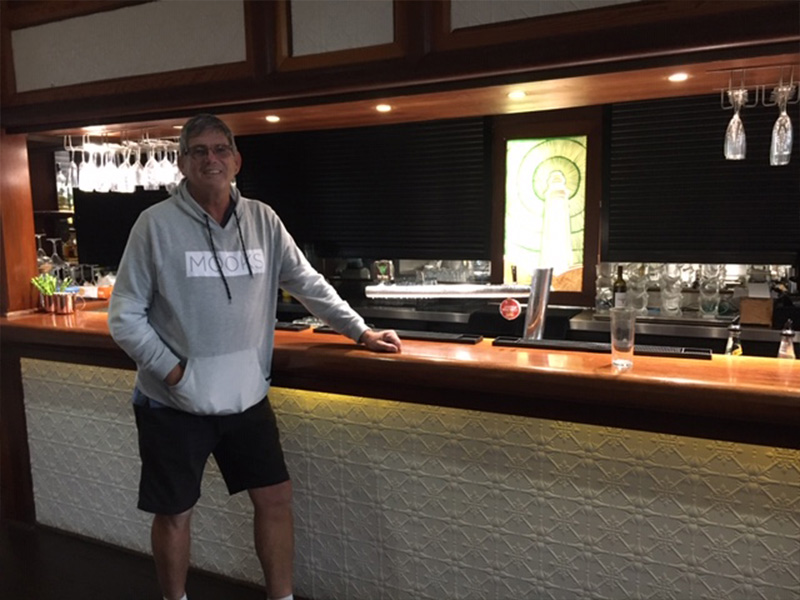 Travelling overseas is a dream for most at the moment but for us, in Western Australia, we are fortunate to be able to travel overseas to Rottnest – a small tourist island off Fremantle (Perth) …. a 30-minute ferry ride! We are staying at Karma Rottnest which is the original Rottnest Lodge. It has been a challenging time for the staff as COVID19 restrictions are eased – as the Resort reopens and the limited staff are multi-skilling to provide a good experience for travellers. Glen the manager is working overtime to get the Resort up and running and sorting out maintenance issues that always accompany a heritage-listed property.
We were here for my birthday and although the Riva Restaurant is closed Karma team set up a table in our "spacious room" and served a lovely platter of seafood and steak with winter greens followed by dessert …. we enjoyed this with a bottle of Karma Rosé from John Spence as a thank you for joining his virtual wine club. Thank you John.
The location of the resort is ideal being in the centre of restaurants and retail with the premium rooms nestled overlooking the salt lakes.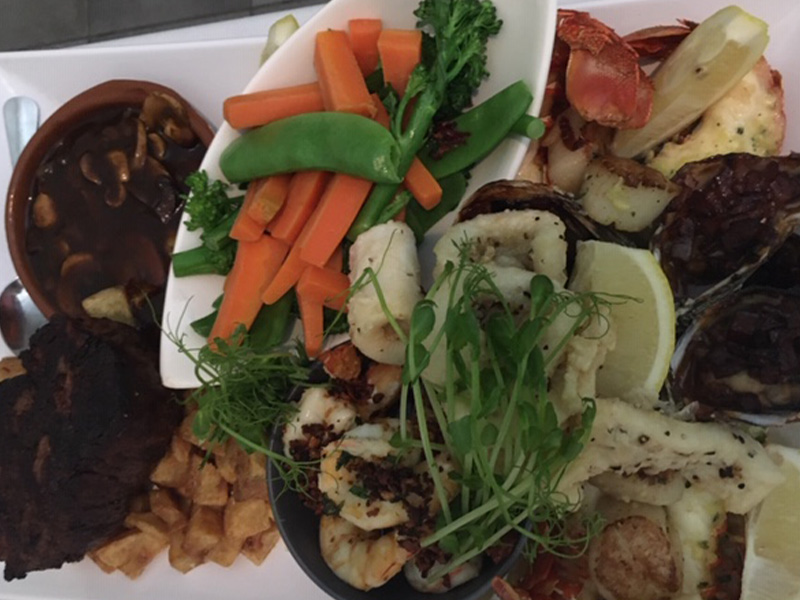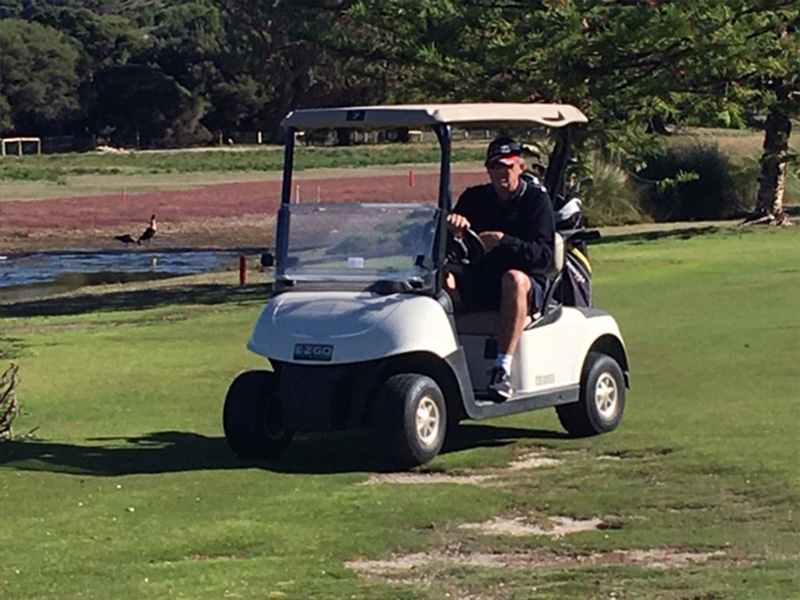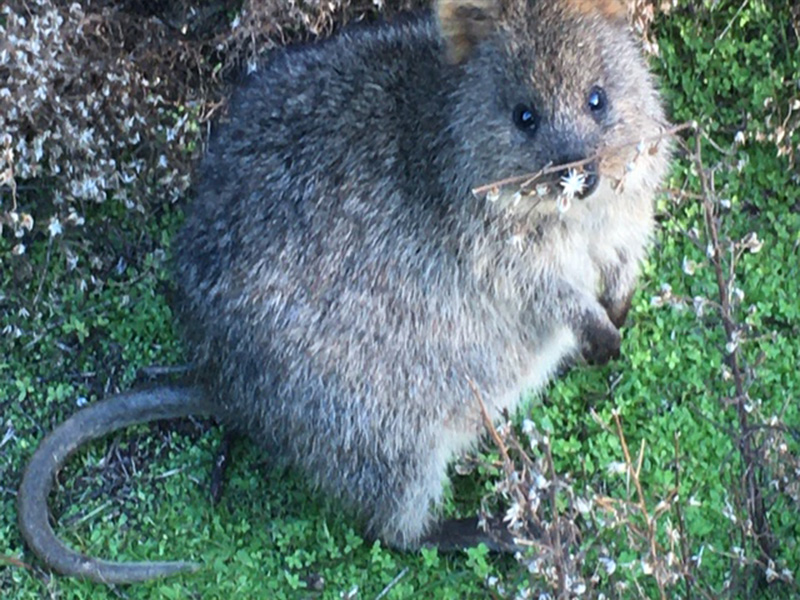 Rottnest has so much to offer – even though most restaurants and some tourist sites are still closed….these are hopefully all open by Sept 2020. This island is famous for Quokka selfies…..maybe I'll get one next time!
We've enjoyed many wonderful walks around various part of the Island, I've totally relaxed with the best reflexology treatments by Nyoman at Karma Spa ….. I felt like I was back in Karma Jimbaran …… the best reflexology I have had anywhere! I highly recommend a visit to the Karma Spa. Steve has enjoyed the Karma golf course that is well maintained with continuing maintenance in progress. Very scenic course…..you can bring your own clubs or hire here.
Today we enjoyed a ride on the Rottnest Explorer – hop-on, hop-off bus with commentary ($20 adult) – we visited beautiful bays, beaches, historical war sites…..we walked between many then jumped back on the bus to explore
Currently, the only restaurant open every night is Karma's The Gov's Sports Bar – good food and lovely open wood fire. Every Tuesday Karma holds a Quiz Night……a lot of fun!
In the warmer months, Rottnest is ideal for swimming, snorkelling, boating, fishing and great beach walks or hire a bike and check out the island.
Mr. and Mrs. Robb,
Australia