Members Flavia and Fidel stayed at our Karma Cay Tre Resort in Vietnam and in their own words 'loved it' and would have no hesitation staying again – read about their experience below.
---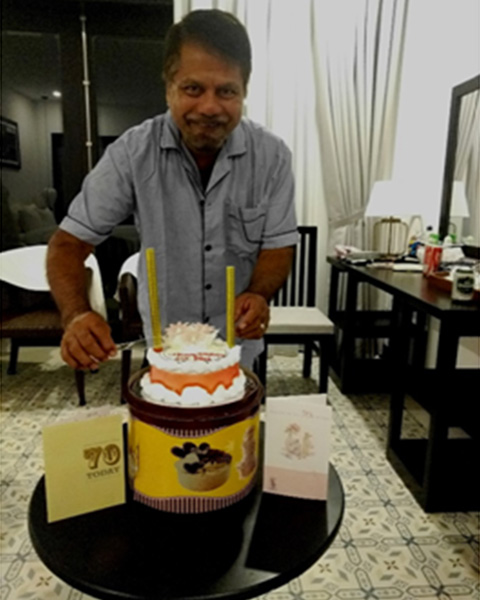 We stayed at Karma Cay Tre Resort for 5 nights and loved it! Our trip to Vietnam was to celebrate my Dad's 70th Birthday, which was amazing thanks to an extra special gesture from the staff, who sent a delicious cake along with sparkler candles to the room, on our arrival.

The hotel itself is exceptionally clean, bright with stunning lanterns and paintings on the walls in the rooms as well as in the lobby and outdoor areas. Breakfast is one of the best we have experienced, with so much choice- a combination of Vietnamese cuisine, continental items and fresh fruit in a huge buffet area. While on our holidays, one of the family members was quite ill with a severe cough and cold. The staff kindly prepared her some ginger tea and brought the pot to the room. Now that is true service with a smile 😊
The rooms were spacious, cool, bright with a fabulous bathroom. The bed was large and super comfortable; there was tonnes of storage space and a large balcony overlooking the beautiful swimming pool and Do river as well. The air con was excellent and quiet. Wi-fi was good and the tea/coffee/sugar were replenished on a daily basis, which made it easy to have a quick cuppa before leaving the hotel in the evening for a walk to the markets.

The best thing though, was the staff. They went above and beyond with their kindness, friendliness and helpfulness. Nothing was too much and they genuinely seemed to care, something that marks the difference between a good hotel and an excellent one. We would have no hesitation staying here again and would like to thank 2 of the staff in particular – John (Front Office Manager) and Jessica (Manager for Space/Inventory Management – Karma Group)
Flavia & Fidelis Dias
India