Karma Group would not be the success it is today without our incredible Karma Group Members, and to celebrate your ongoing support, we wanted to highlight a few of our favourite #KarmaMoments you have shared with us… Keep reading to learn how you can win a 7-night stay (for 2 people) in any Karma Group Property (excluding Karma Estates) PLUS a US$500Rs. 15000 credit to use on Food & Drinks or indulgent Karma Spa treatments.
---
Mr. and Mrs. Trikha, Karma Group Members since 1997
I and my wife, Swdesh Trikha, would like to thank you for having given us a chance to experience Karma Seven Lakes property during our Wedding Golden Jubilee Celebration Year at UdaiPur from 21 to 27 November 2022. We appreciate your decision to have very strongly recommended the hotel for our 50th Year of our married life initially during the month of March 2022, which had to be postponed due to the security issues having erupted in the city in view of the anticipated communal riots on account of a brutal murder of a tailor. We believe that "Whatever Happens, Happens For The Good".
Our stay at the property was much more than expected and the property is fabulous, very well maintained and ably being managed by the present incumbent, Mr. Bhawani Shekhawat, General Manager.The Staff is always prepared to meet the Guest expectations with a smiling face at all times.The rooms are comfortable and the facilities being extended to the Karma Member Guests are adequate, considering the enormous places of interest around the UdaiPur City.I, being an former General Manager of the Classified Grand Heritage Property at Bikaner, Rajasthan for more than four years, am making these comments, after having memorable stay at Karma Seven Lakes Hotel, A property of Karma Group.The location is an asset to the property, as it is most convenient for the Member Guests to move around, to visit places of interest with secured environment around the property.
We would also like to thank you for your nice gestures by offering lots of goodies as a special member guest for the special event of life to be celebrated at the hotel. The special dinner was also hosted by the hotel with a special menu, prepared personally by the Chef, who is professional with lots of experience and exposure in the Hospitality Industry-Nationally and Internationally. A real charm was added by opening the Champagne bottle, served at the decorated dinner table on the rooftop restaurant for our celebrations under the personal guidance of the hotel Chef. This event will always remain with us with unique experience.
Last but Not the Least, the overall experience of our stay at the Karma Seven Lakes Hotel, UdaiPur has been splendid and with your advice, our Wedding Golden Jubilee was appropriately celebrated, courtesy Karma Seven Lakes Hotel Management and the Staff.
"Overall, It was a Great, Everlasting and Memorable Experience with lots of thanks to Mr. John Spence and his able, dedicated and well knit team."
With best of wishes,
Col Jagat Trikha
---
Mr. & Mrs. Flynn, Karma Group Member since 2010
Karma Royal Sanur + Karma Kandara
"Dear Karma, we have just recently arrived back in Adelaide after a magnificent five-week stay at Karma resorts in Bali.
We spent the first two weeks at Royal Sanur which was our first stay there, we were with Mr and Mrs Phillips again from Adelaide. We had a two-bedroom apartment which was very comfortable with every facility only a few metres away. One of the highlights was participating in the celebrations for National Indonesia Day which included games on the lawn near the pool, the staff also joined in and it was hilarious, to say the least. We all agreed that Royal Sanur being smaller had a feeling that you were part of the family. Staff are a credit to the Karma name, with attention to detail by all the staff being there for all to see and enjoy – We would have no hesitation in giving a BIG GOLD STAR to everyone there.
Our next destination for three weeks was Karma Kandara (our sixth stay) It was like meeting old friends again as some of the staff instantly recognised my wife and I. These are the things that make a holiday special and I would like to thank Totok and his staff, also Widi in Di Mare who is a wonderful ambassador for Karma.
Next year we have booked through Lyddea in the Kuta office to Crete, Carcassone, Normandy, Lake of Menteith, Salford Hall, and lastly the Nile cruise.
Thank you for all your kindness during our stay. John and Maureen Flynn. Adelaide. South Australia."
---
Mr. & Mrs. Deshmukh, Karma Group Members since 2010
We had a vacation at Karma Song Hoai from 12th November to 25th November 2022
We want to thank Gm. MS HA TRAN and all the reception team Ms VAN DUONG, Ms TRANG NGOYEN, Ms ANH NGUYEN and Ms.TRI NGUYEN for all the initiative taken to make our stay pleasant and free from any worries at all.
The checkin and checkout was very efficient, The arrangement for vehicles was flawless. The information provided for local tours was very useful.
We are extremely grateful to shef TUAN LE, HIEU TRAN, VU DANG, THANH PHUNG and VI NGUYEN for the excellent breakfast every day and some excellent dishes all day. The vegetable curry cooked by TUAN LE on Friday the 25th was one of the best.
The excellent service provided by HANG PHAM, MINH TA, LAN DO, LOAN TRAN and TIN TRAN made the food even better.
Room service provided by THU NGUYEN, THU LE, LAN PHAM, LOI VO and VINH PHAM was very efficient and pleasantly silent.
Not to forget the maintenance team of TUAN NGUYEN and TU NGUYEN. Because of this we could enjoy the nice pool and hassle free accomodation.
The Sunday guests get togethers and happy hours made our stay more and more enjoyable.
We once again thank all the above team and Karma for all the happiness for the last thirteen days and are sure that under the leadership of Ms HA TRAN , Karma Song Hoai will be a more and more popular destination.
ALL THE BEST,
VINAYAK & SANDHYA DESHMUKH
---
Mr. Nair & Mrs. Manohar, Karma Group Members since 2021
With all due respect,
I would like to share my happiness with you ,first of all miss velanka ,you were great guiding me along the way to bali and candidasa, you were the perfect navigator I wish to meet you some day ,just to say "THANK YOU" ,after a long time I spend my holidays in perfect harmony with nature at karma royal candidasa , just to say I spend few nights watching the ocean and sight was just beholding me and only worry was I had to leave after my days were over,and I wish that please give my love and appreciation to Mrs yuni and the all the beautiful ladies and gentleman in the restaurant, as they looked after me very well as I was staying adjusant to the pool and restaurant, I had the best dish very simple one bubur Ayam yes I had it several times , and I think at night it was made for me alone.
I have atheist for my happiness, repeated this same story to all my friends, bali is almost like kerala. I would have disappointed Suzy but we had wine session with all staying in karma candidasa and it turned out to fun.
Yes I words are not sufficient but like to thank Mr John Spence to provide us with a tiny paradise (IF PERMITTED PLEASE GIVE MY LOVE TO HIM).
Regards,
Always with pleasure
Manohar Nair
Member karma
---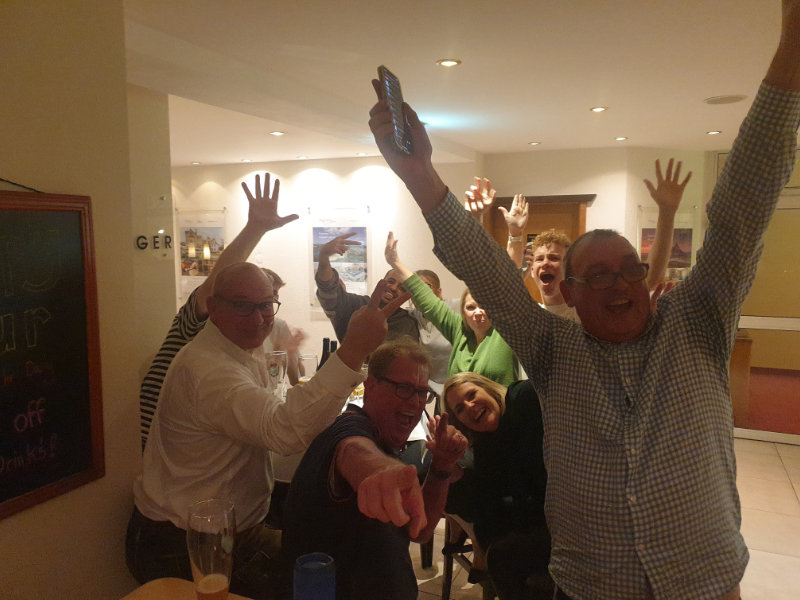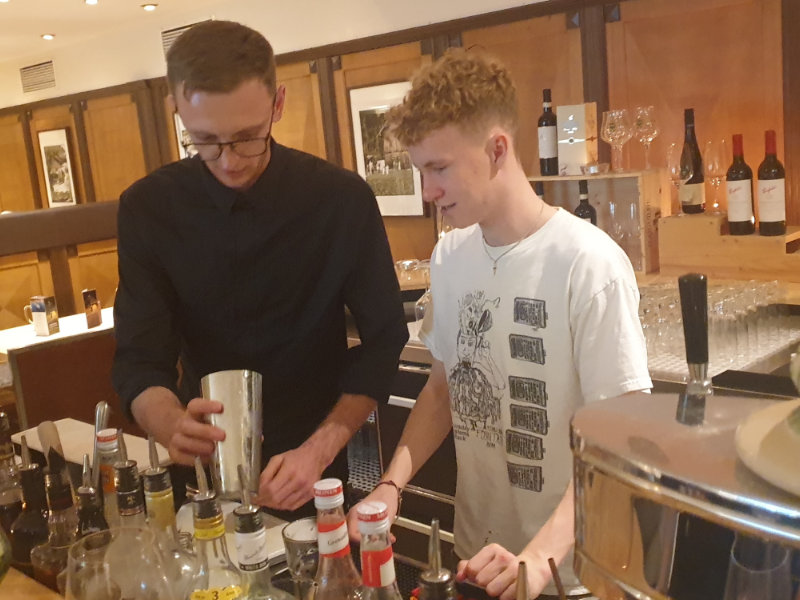 Mr. & Mrs. Duffin, Karma Group Members since 2011
"We stayed at Karma Bavaria for half term week and what a brilliant time we had. We particularly enjoyed the Bingo night and the welcome drinks, which were followed by Philip conducting a cocktail masterclass for our family group. The whole family enjoyed the experience immensely.
Our post-Bingo celebrations were enhanced by Michael and Dennis with a cameo from the Hotel Manager. The hotel also arranged a gorgeous birthday cake for our daughter's big day whilst we were there, which fortunately for us, coincided with steak night – which was also amazing!
I cannot really convey how much we enjoyed our stay and how welcoming and engaging all of the staff were. We will definitely be back. We love the place and the people."
---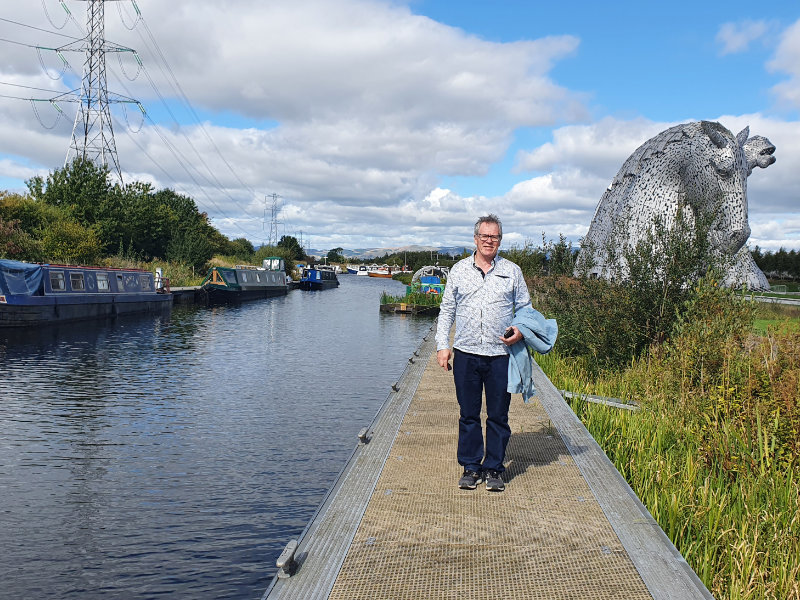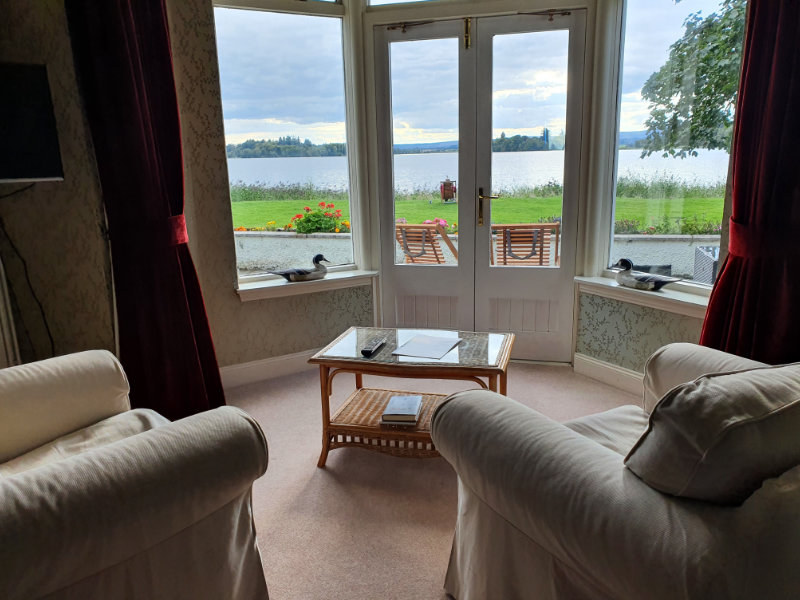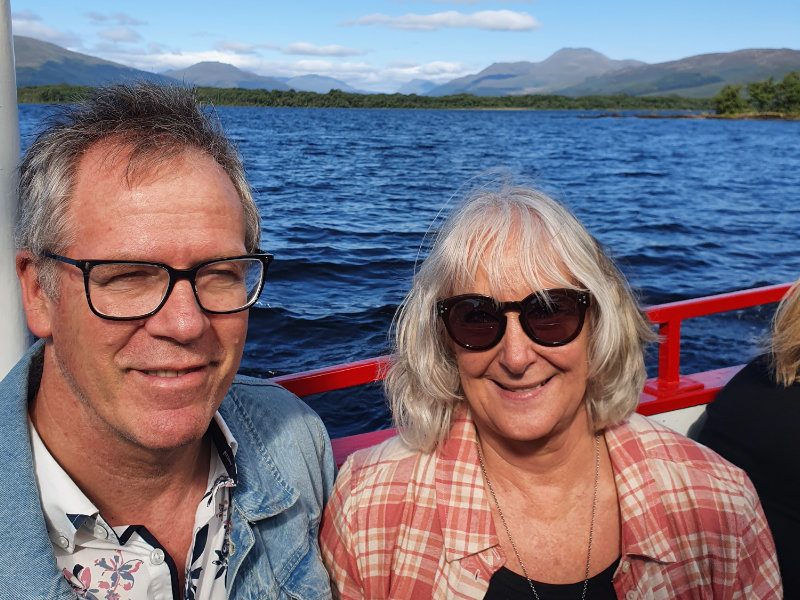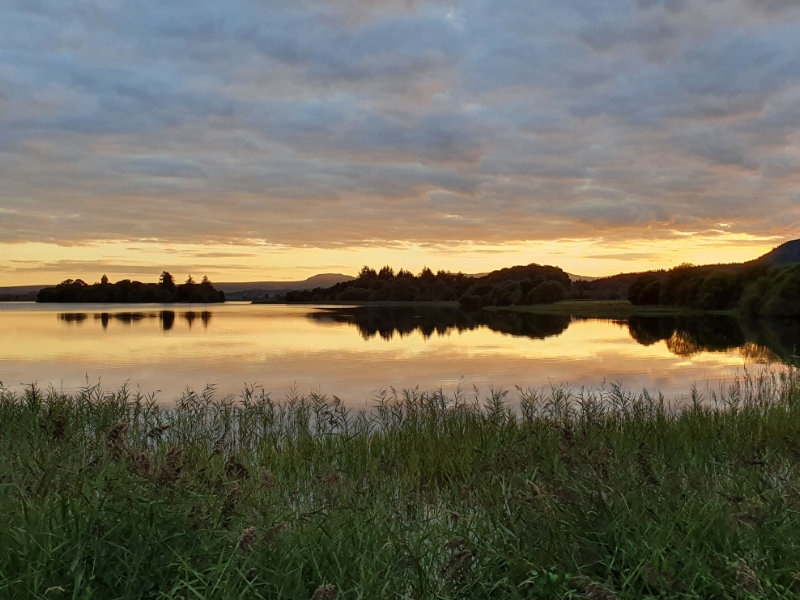 Mr. & Mrs. Salmon, Karma Group Member since 2017
"We have just returned from a wonderful stay at Karma Lake of Menteith in Scotland. We were delighted with the breathtaking view on being shown our room – absolutely stunning.
The resort is well-placed for sightseeing in the area. We enjoyed trips to Edinburgh, the Falkirk Wheel and the Kelpies, Loch Lomond, Doune Castle, Stirling Castle and the Royal Burgh of Culross, amongst other things.
The included breakfast was delicious and very generous, and all our meals were first class. It was such a pleasure to wine and dine looking over the lake. We loved the wine and cheese night and the chance to meet other members. That's always a highlight for us.
Many thanks to the staff for making our holiday so special."
---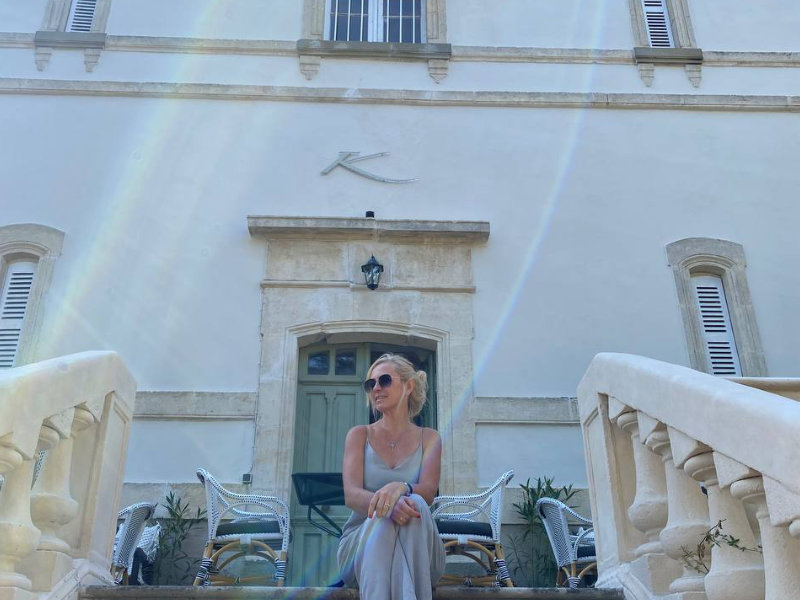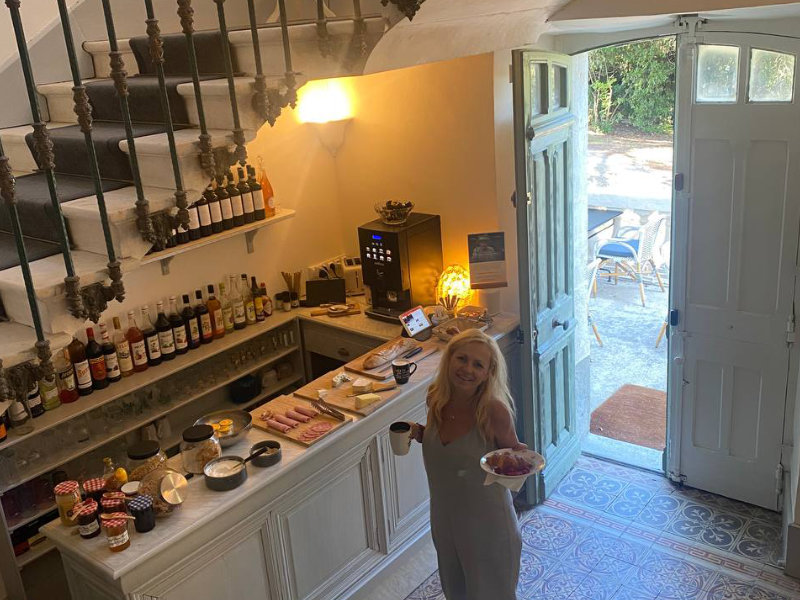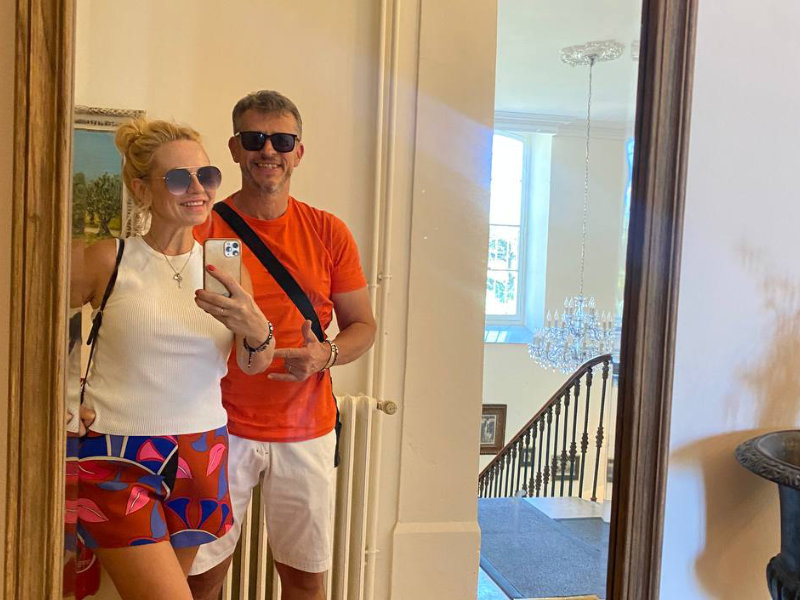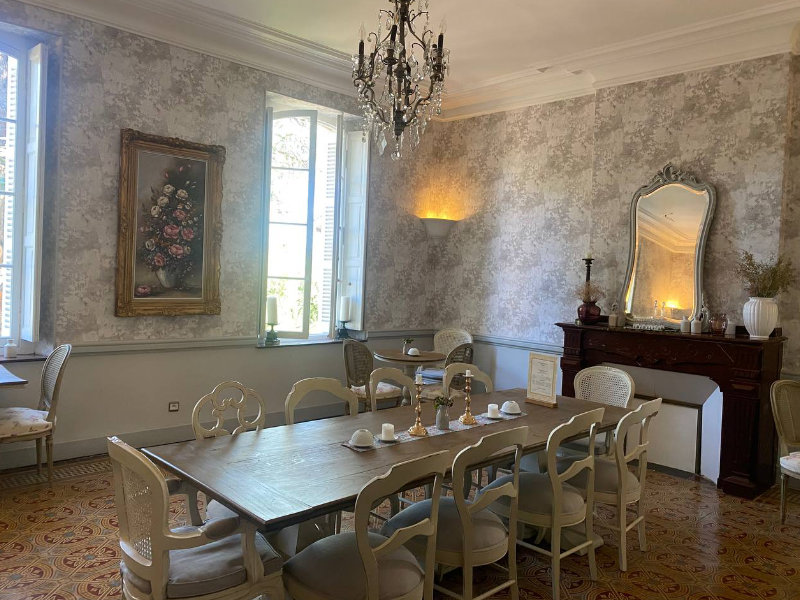 Mr. and Mrs. Martiniuc, Karma Group Member since 2015
"Unforgettable experience! The restored old chateau gives you the opportunity to plunge into the atmosphere of the Middle Ages.
The hotel is suitable both for a relaxing holiday by the pool and for outdoor enthusiasts, who are ready to explore the surroundings on bicycles kindly provided by the hotel. If you do not like to sit still, we recommend renting a car directly at the airport (located 4 km from the hotel).
We thank Ed and his team for their attention and care, wonderful homemade breakfasts and family dinners!"
---

Member Survey
With 2022 coming to an end and the excitement of 2023 on the horizon, we're eager to hear from you – our valued Members – about your experiences with Karma Group and your Membership.
We are always looking to improve our Member Services and properties around the world, thus your feedback is of the utmost importance so that we can assist you in using your Membership to its full potential.
We ask that you kindly complete the questionnaire below to automatically be entered into a prize draw to be in the running to win an incredible 7-night stay (for 2 people) in any Karma Group Property (excluding Karma Estates) PLUS a US$500Rs. 15000 credit to use on Food & Drinks or indulgent Karma Spa treatments.
The lucky winner will be announced on the 27th of December 2022. We look forward to hearing your respected opinions in the survey.
---
Contact Karma Concierge on WhatsApp!
We are always looking for new and easy ways for our members to keep in touch with us and we are happy to announce that we are now using WhatsApp!
---
We want to make sure you get the most out of your membership no matter where you are in the world, so if you have any problems, questions, queries, or anything you would like to discuss, here are some of the ways you can contact us…
Karma Group Global Facebook : https://www.facebook.com/karmagroupglobal/
Karma Concierge Facebook : https://www.facebook.com/KarmaClubConcierge
Karma Group Instagram : https://www.instagram.com/karma.group/
Karma Group Blog : https://karmagroup.com/blog/
---
Karma Concierge Bali
Email : karma.concierge@karmagroup.com
Phone: +62 361 762131; Toll free – Australia 1800 316 669 / New Zealand 0800 001016 / UK +44 8001026056
WhatsApp: +62 81138217728
Skype: karma.concierge
Karma Concierge India
Email : karmaconcierge.india@karmagroup.com
Phone: Toll free – India 1800 209 1060 / 0832 6725200-09
WhatsApp: +91 7744959670
Skype: karmaconcierge.india@karmagroup.com
Karma Club Europe Concierge
Email : concierge.europe@karmaclub.com
Phone: +44 20 7097 9241
Karma Club Australia Concierge
Email : concierge.australia@karmaclub.com
Phone: +62 863 197 676
Karma Club Indonesia Concierge
Email : concierge.indonesia@karmaclub.com
Phone: +62 361 300 0055