We are very honoured that artist Olga Koutsoni has donated one of her incredible paintings to our Cretan resort Karma Minoan!
Olga Koutsoni was born and raised in Moscow, Russia, but is currently residing in Crete, Greece. Not only is she a superb artist, but she is also a noted Professor of Linguistics in Moscow. Olga fell in love with Greece back in 2010 and has been returning to the Greek islands ever since. It was during her latest trip to Crete that she met our Karma Minoan team and donated the painting. Our Karma Group team in Crete are excited to continue their friendship with Olga and see more of her stunning works.
The painting itself "Midday in Crete", was created in Kalo Chorio (Istro), a seashore village nearby Karma Minoan, well-known for its golden beach Voulisma, surrounded by mountains. Olga is very much inspired by Cretan landscapes: beautiful bays with turquoise water, picturesque mountains, small white houses with orange roofs, and churches. For her creation, Olga used canvas (100×50 cm), oil paints mixed with virgin olive oil, and a palette knife!
Although we would love to have it hanging proudly on the wall of the resort, we thought it would be fantastic instead if this piece of art could help raise money for one of Karma Group's many charity initiatives; to aid those in time of need during the pandemic.
The highest bidder of the auction will not only take home this one of a kind canvas but also get to choose which Karma Group charity the proceeds will go to.
---

Experience Karma Estates
The quintessence of elegance and contemporary luxury, Le Preverger – Karma Group's private estate in the heart of the French Riviera – is opening its doors for a selection of extra-special weeks for our Members to experience the Karma Estates' Cote d'Azur glamour.
We are giving a handful of our lucky Members the opportunity to stay at Le Preverger!
What's the catch you ask? There is none! This six-star experience will be over the course of set weeks and will be filled with plenty of grand events for you to attend.
Our exquisite 14 bedroomed chateau is nestled on a 140-acre estate that overlooks the renowned St. Tropez. Le Preverger boasts an array of extraordinary touches including a professional chef, tennis court, private gym and a helipad!
Plus, there's a plethora of both incredible and historic destinations to visit during your stay. Just a stone's throw away from our estate you will find endless wineries, white sand beaches, local markets and 12th-century forts, to name a few. Not to mention, a short drive will take you to the dazzling and sophisticated cities Monaco, Cannes and of course, St. Tropez.
Interested in joining us for this exclusive opportunity? Simply submit your interest in the form below.
For our Karma family who are unable to travel at this moment, specifically Aussie and New Zealand Members, don't fret as we will have dates open specifically for you; once Australasia travel resumes more normality.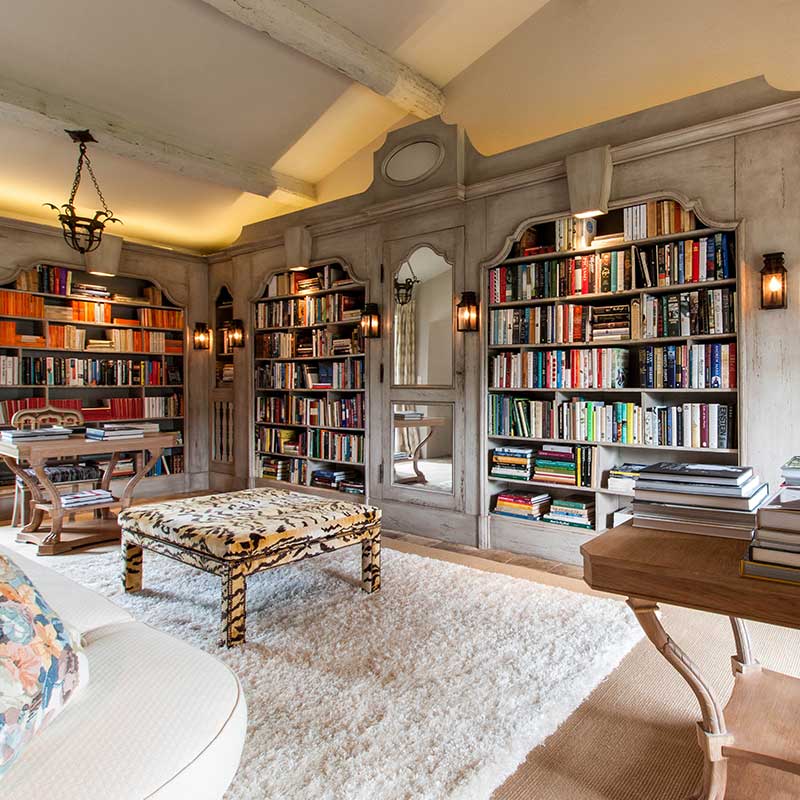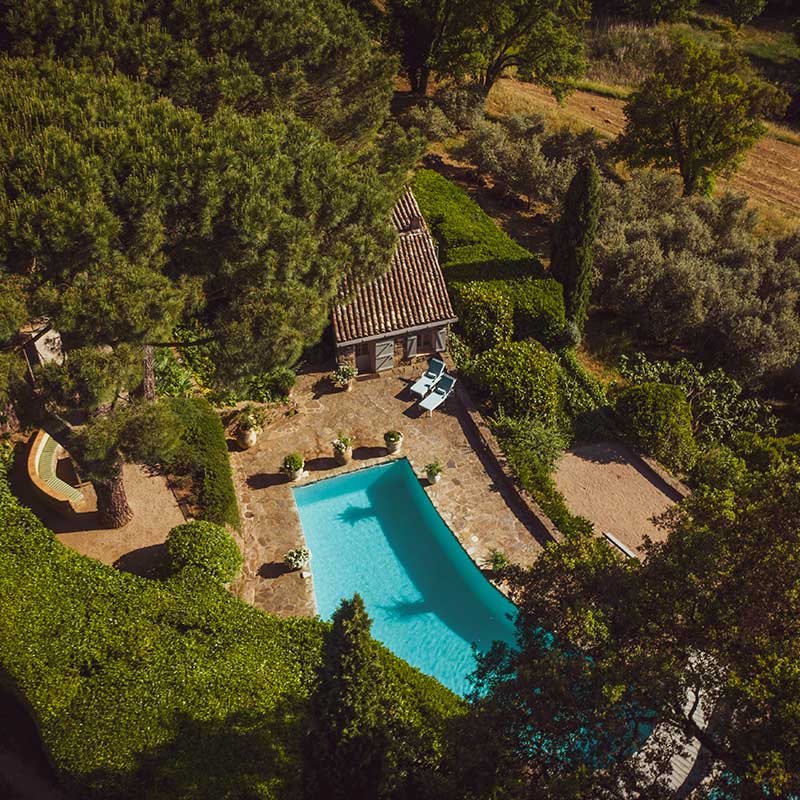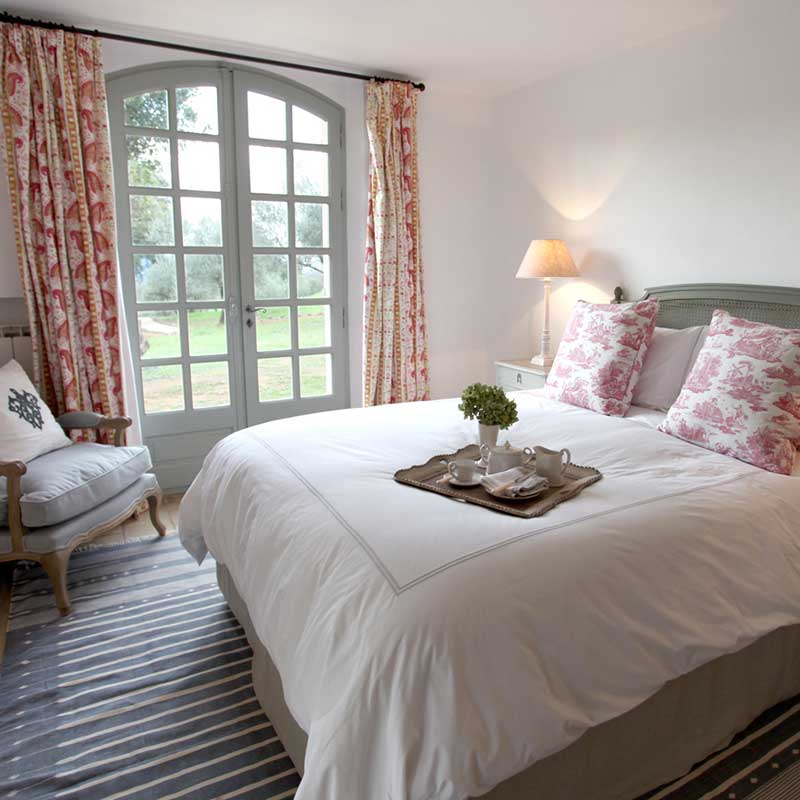 ---
Member Holiday Letters
What an amazing few weeks it has been for our members around the globe! Here is a selection of our favourite #KarmaMoments to get you excited for your next Karma Group Adventure!
---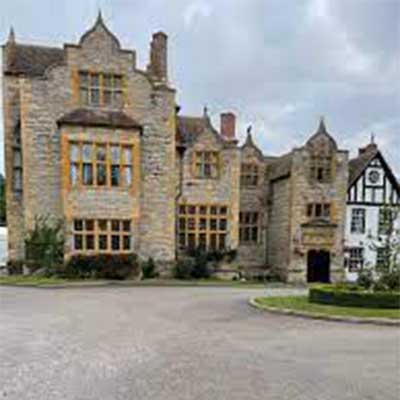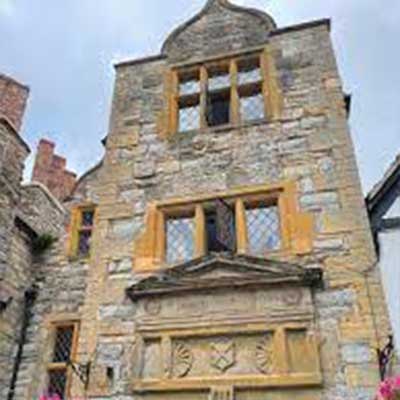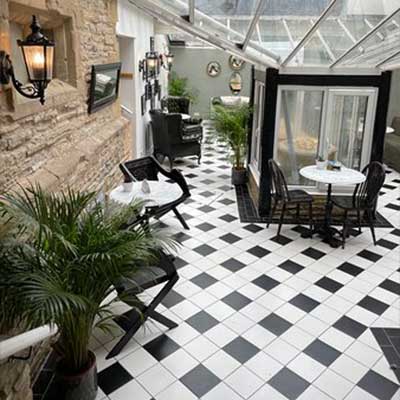 Lesley & Michael Dumphreys
Members since 2005
We have just returned from a three night stay at Karma Salford Hall, this was our first visit.
To say we were blown away was an understatement. From the moment you turn into the winding drive, you just don't know what to look at first. The gardens are very well kept with tables and chairs they are not next to each other, there are nooks and crannies everywhere you look. If you want a secluded table you will find one.
We were speedily checked in by Peter, Karma Customer Relations. He is a very professional member of staff and goes the extra mile to ensure you stay is memorable and is always on hand for any questions or just even to share an evening drink with to pass the time of day. All the reception staff are most welcoming, we had dinner in the restaurant and the food was very good. We liked the extra touches with the meal, even down to the pansies decorating the dishes. The restaurant staff are always checking that you are happy with your meal.
We had a four poster room at the top of the building which was very big and a massive bathroom with two sinks. Everything is spotless. There is a well stocked library if you just want to sit quietly and read. There is also a very nice seating area close to reception which is under glass, with black and white tiling and palm plants which brings the outdoors in should it be raining.
We found parking very easy and plenty of spaces, the hotel is in an ideal position as being so close to the Cotswolds you are spoilt for choice where to visit. Be sure to read up on the history of the hotel before you go.
Lastly, we would like to say a big thank to Douglas the General Manager. He is a very approachable and likable person, he just wants guests to enjoy their stay and of course come back again. Needless to say, that is what we are planning on doing before too long. A big thank you to everyone we wish you every success.
---
Igor & Elena Martiniuc
Members since 2015
Sitting on a cliff, Karma Minoan offers a magnificent view of the sea! Do not be lazy to get up at dawn, it will be great from your balcony))
The hotel area is not large, but very clean and well appointed. The sports terrace also has a wonderful view!
The hotel rooms are not large, but very clean and kept in perfect condition! It seems that the renovation has just been done)) The only drawback, an open shower from which water is poured into the room, but as the director assured us, closed showers have already been purchased and will soon be replaced!
The team of employees led by Valerius deserves a special mention! Visiting more than 800 cities in the world and perhaps no fewer hotels, I can confidently say that the team from Karma Minoan is one of the best not only in Karma Group, but also in the world! Valerius, Jazz, Stelios, Marina – you are cool! Thank you for making our stay unforgettable!
The hotel is located five minutes drive from Agios Nikolos and does not have its own beach, we recommend renting a Car and exploring the beautiful island of Crete! The hotel is well located for exploring the central, eastern and southern parts of the island!
If you have not been to Crete yet, we recommend that you think about visiting it!
Very friendly people, delicious Greek food and wines, turquoise sea and majestic mountains, unique historical sites and cultural attractions, all this is guaranteed for the guests of the island!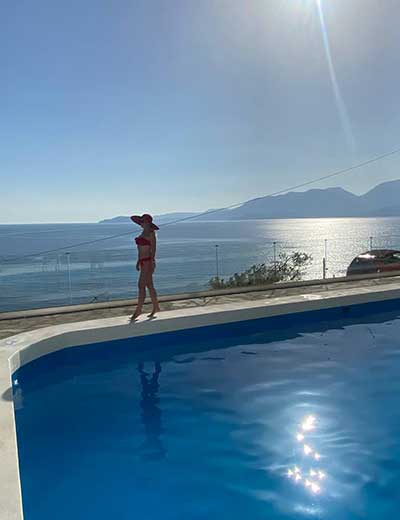 ---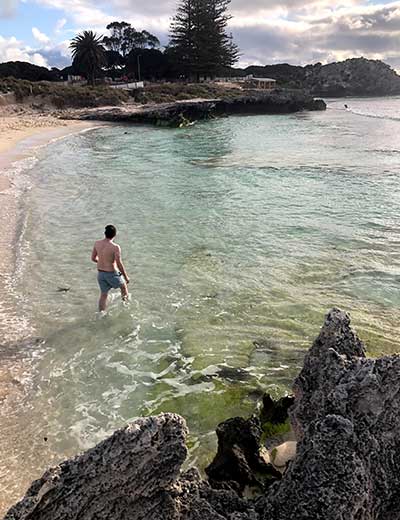 Joyce Sun
Member Since 2015
The resort room was beautiful and loved the river outside our patio where we enjoyed wine, crackers and cheese!
Perfect little getaway 😁
Kind regards
Joyce Sun
---

Vinaya Pai & Sreenivasa Prabhu
Members since 2019
A mini God's own country within God's own country. That was our experience at the beautiful Karma Chakra. With views of the backwaters of Kumarakom from every room, our kids (6 and 4 year olds) and us had an amazing vacation at Karma Chakra. We made this trip as we needed a break from the restrictions imposed on travelling for the last 2 years owing to the pandemic. We had no plans of a rushed vacation, but rather of a relaxed outing where we could experience a change of place while being safe within the resort.
Owing to COVID restrictions, we were a bit disappointed to know that the swimming pool and the spa services were closed. We were a bit concerned about what the vacation would hold without these "essential" vacation services. But despite these disadvantages , the resort did not fail to please. We booked a 4 night holiday here, and the kids loved it so much, they just did not want to leave.
The lovely ambience, the calm and serene environment, the beautiful sights and sounds of nature, as if we were lost in the heart of nature, and the wonderful reception and responsiveness of the staff helped us forget our loss of access to the swimming pool. We would watch the ducks belonging to the resort walk in tandem, take a dip in the water within the resort and shake it all away post their swimming escapades everyday. When we had nothing much to do, we would feed the fishes and the turtles that swim throughout the "tunnels" of the resort, and the kids would be mesmerised watching the fishes feeding on the food.
The most beautiful part of the vacation was that the management provides free child care services. For the first time since the kids, us parents had the chance to spend some time by ourselves walking around the lovely place while we were assured of a safe and entertaining place for our kids. And Divya, the lady who took care of the kids was such a delight. The kids would wake up in the mornings and ask us if it was time for her shift so they could have fun at the play area.
After a long time, we were also able to use the gym.. which was extremely essential owing to the calories we added after having the delectable food here. We paid special compliments to the chef who mastered both the continental fare and the traditional Onasadhya with equal ease. Not just the quality, but even the quantity of food deserves a mention. A single item ordered was sufficient for our family of 4 (with 2 being very young kids, but still!). The idea is clearly not to give small portions forcing guests to have to order more food. They understand that guests come here to experience their vacations carefree without having to worry about massive food bills!
That the idea of the Karma group is not to just make money, but rather provide a lovely experience to their customers was also evident from the fact that they do not sell water bottles. They have filter water machines in the common areas, and people can fill in the massive 2 litres flasks kept in every room for the guests. This also helped keep a tab on the sale of plastics in the form of water bottles which risk being littered.
The cleaning staff, the receptionist, the restaurant staff, the administrative staff, everybody was so polite, and nice…it almost felt like family. The advantage of having a relaxing 4 days while feeling at-home compels us to give a 5 star review to the property. May the Chakra of this good Karma always follow them!
---
Why not check out Karma Concierge External Exchange now!
Karma Concierge External Exchange
---
Contact Karma Concierge on WhatsApp!
We are always looking for new and easy ways for our members to keep in touch with us and we are happy to announce that we are now using WhatsApp!
---
Is your birthday or anniversary coming up? We would like to celebrate together in true Karma style!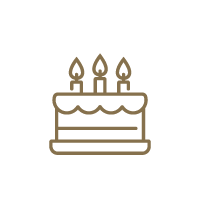 Click here to ensure that we have your important dates in our records
Of course, we always want to ensure our members receive the most up to date information from us, so we would like to invite you to check and update your contact details here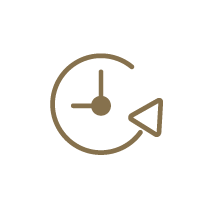 Click Here to Update your Contact Details
---
Karma Group Global Facebook : https://www.facebook.com/karmagroupglobal/
Karma Concierge Facebook : https://www.facebook.com/KarmaClubConcierge/
Karma Group Instagram : https://www.instagram.com/karma.group/
Karma Group Blog : https://karmagroup.com/blog/
---
Karma Concierge India
Email : karmaconcierge.india@karmagroup.com
Phone: Toll free – India 1800 209 1060 / 0832 6725200-09 / Toll free – UK +448000116163 / 0832 6725215 / +44 1206690005