Travelling with children can be a little restless at times, so here at Karma Group we want to take some of the weight off your shoulders, by providing plenty of laughter and lasting moments for your little ones.
Across our resorts we have an array of activities for children, giving you the peace of mind that they are safely on-site (or reveling on an excursion) with our expert and attentive staff.
At our Three Monkeys Club, all ages will be fully supervised whilst having an adventure of a lifetime at Karma's kids club. Our resorts provide a multitude of experiences complementary to the culture; for example, at Karma Jimbaran your kids can learn to dance Balinese-style, or fill the morning making a kite, then fly it on the beach after lunch. Alternatively, at Karma Royal Benaulim, your little ones can spend the afternoon learning Carom, ready to impress you with their tabletop skills in the evening.
Not only this, our resorts also have so much more happening to delight and engage all children, big and small. At Karma Sunshine Village, the Outdoor Play area and Ampitheatre are open daily, where we invite you to team up and compete at your favourite sport; then enjoy our exciting stage performances. Maybe your destination of choice is Karma Royal Haathi Mahal this year, your kids will love the thrilling water slide and daily showing of children's films in our very own cinema.
For the older kids, we have plenty of entertainment too. Whether they're relaxing in the recreation area or immersed in a PlayStation game, our goal is to give your children the same unforgettable experience as the adults.
Check out our resort destination pages for more information of what's on offer at each personalised resort!
---
We've taken Karma Kasa a step further…

For those of you who might not have heard, Karma Kasa is our new portal where Karma Group Members can post their owned homes (or second homes) on our secure website for other Members to rent.
We help you to list your home, introduce you to the Members that are coming to stay and assist in handling all payments safely.
But now, our innovative update allows you to access an 'offers dashboard' – here you can go into your existing listing at any time and add special offers and discounts, so that Members can take advantage of your home when you're not there!
Many of our Members have already taken advantage of these special offers and we will have more details coming in the next few days, so keep your eyes peeled.
In the meantime, please feel free to contact us with any questions or to list your own Kasa.
---
Contact Karma Concierge on WhatsApp!
We are always looking for new and easy ways for our members to keep in touch with us and we are happy to announce that we are now using WhatsApp!
---
Is your birthday or anniversary coming up? We would like to celebrate together in true Karma style!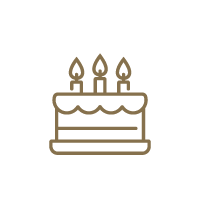 Click here to ensure that we have your important dates in our records
Of course, we always want to ensure our members receive the most up to date information from us, so we would like to invite you to check and update your contact details here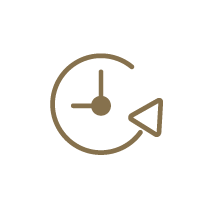 Click Here to Update your Contact Details
---
Karma Group Global Facebook : https://www.facebook.com/karmagroupglobal/
Karma Concierge Facebook : https://www.facebook.com/KarmaClubConcierge/
Karma Group Instagram : https://www.instagram.com/karma.group/
Karma Group Blog : https://karmagroup.com/blog/
---
Karma Concierge India
Email : karmaconcierge.india@karmagroup.com
Phone: Toll free – India 1800 209 1060 / 0832 6725200-09 / Toll free – UK +448000116163 / 0832 6725215