From perfectly cooked steaks and welcome beers to magical memories and indulgent massages, it's safe to say from these fantastic testimonials that our Members will be booking their next Karma getaway soon (if they haven't already)!
---

Karma Song Hoai – Hoi An, Vietnam
"We had an amazing 2 weeks in Hoi An at Karma Song Hoai. It was very relaxing and enjoyable. The staff are so friendly and helpful, from the General Manager and Reception staff to the Maintenance team.
As we have now stayed with Karma in Hoi An 4 times now (previously at Karma Cay Tre), it just feels like home with all of the same people still working there. The morning breakfast is a bonus and extremely enjoyable.
Both my husband and I enjoyed a massage and I also took a yoga class. We love the freedom of getting around on the bicycles supplied by Karma. We took rides into Old Town, the beach and through rice fields.
We love it so much that we have already booked another stay for April 2023!"
Mr & Mrs Storms, Karma Group Members since 2016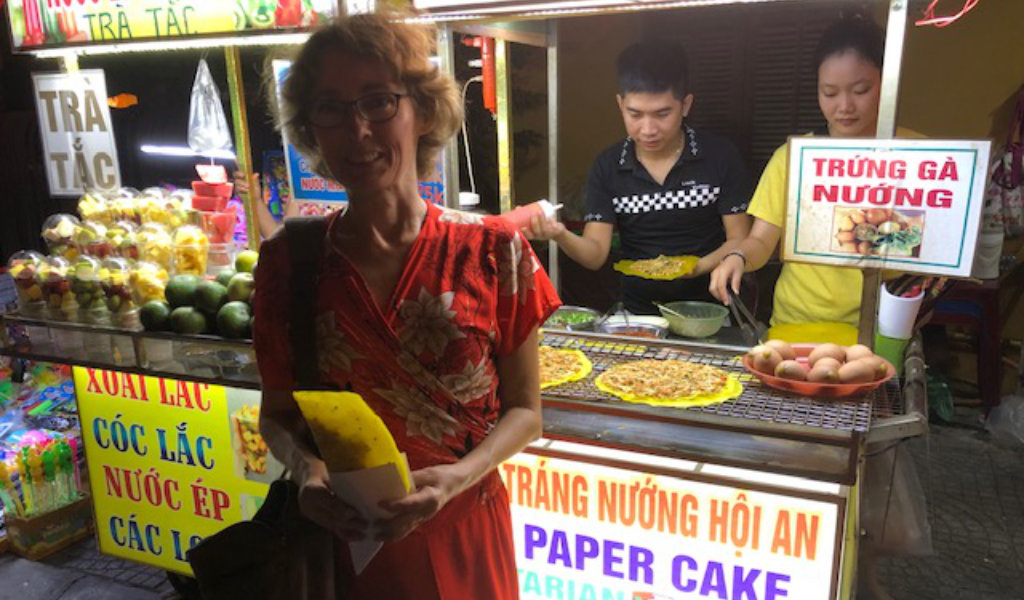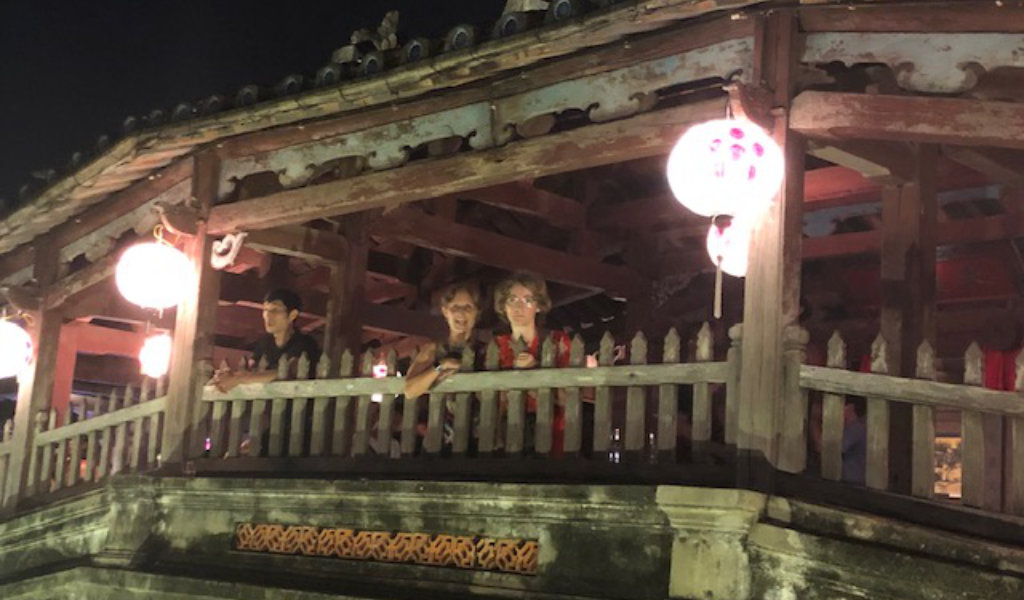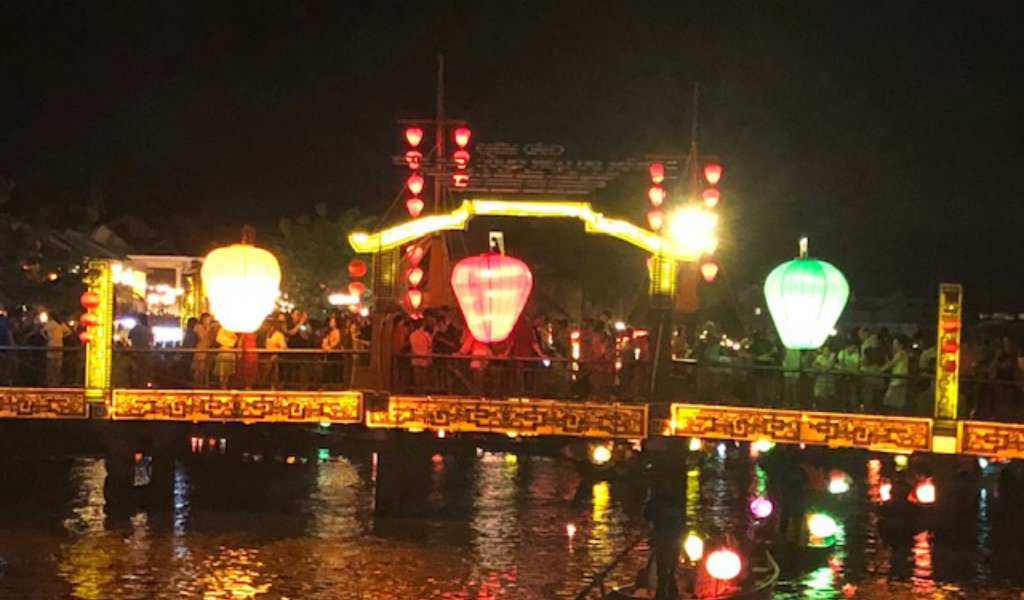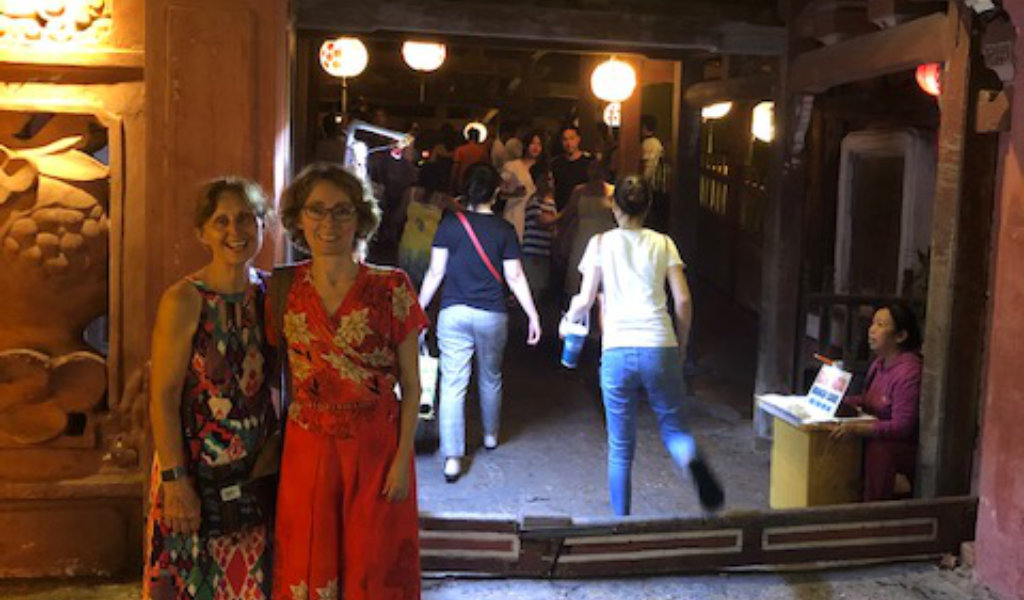 ---

Karma Bavaria – Schliersee, Germany
"Our first holiday in three years!
We didn't know what to expect as this was the first holiday with Karma. On arrival, the Receptionist was very nice and gave us a welcome glass of beer, she told us our room was ready and handed us a letter addressed to us. The letter was from Alex (Karma's host) who invited us for drinks and tapas on the terrace with some of the other guests. This was unexpected and we had a lovely 2 – 3 hours talking, drinking and eating.
Our room was very large with everything in it. The balcony was just for us and very private and also had a large table, 2 chairs and an umbrella. For the next 7 days we did not move our car, as the station and bus were within walking distance, and so were the restaurants.
We then met Dennis (one of the Managers) who let us watch the Rugby – It was a fun afternoon, the only day we did not go out. We had drinks and dinner in the bar, and the Wallabies won!
Karma Bavaria is nestled in between the mountain range and has spectacular views all around. There is a Cable Car nearby and Christian (General Manager) gave us a lift there – He was also most helpful and funny.
Oh, we want to go back, thank you Karma for a lovely stay!"
Mr & Mrs Evans, Karma Group Members since 2019

---

Karma Seven Lakes – Udaipur, Rajasthan, India
"Small is Beautiful! Indeed!
This was our first visit to Udaipur from 27th June to 3rd July.
Karma Seven Lakes proved a beautiful start to a new destination. We thank Mr Vishwas, Karma Odyssey Navigator, who seemingly looked forward to hosting us and helped us navigate throughout our stay. Check-in and check-out, both processes, were quick and hassle free. Thanks to Mr Jaswant Singh and Hemendra from the Front office. Room was ornate, cozy, and comfortable. In otherwise hot weather, it was like a therapeutic balm.
On account of the weather change, both of us were sick with viral fever. Mr Vishvendra organised the blood sample collection in our hotel room and brought us medicines. The housekeeping staff: Jayant, Jitendra and Sanjay did a very nice job. We thank Chef Jeevraj and F&B staff Rajiv, for nice and warm food in our room. In fact the entire hotel staff were kind, caring, and humane.
I must mention here, whether it's Goa, Bali, Jaipur, Kumarakom and now Udaipur – we've always felt home-like warmth from Karma employees. Therefore, we always love to spend at least 5 days wherever we holiday. This is our honest and sincere compliment that surpasses every other.
Because of our ill-health we remained totally confined to our room. The beautifully done up room helped in alleviating our aches.
My husband and I extend our warmest wishes and thank Karma for the experiences they give so that we create memories. A big applause!"
Mr & Mrs Saxena, Karma Group Members since 2011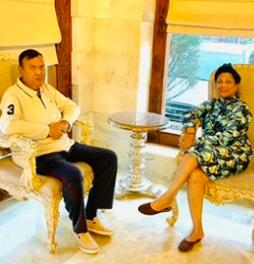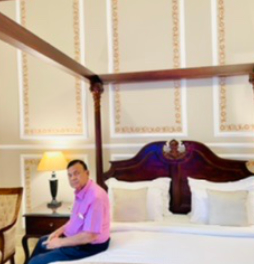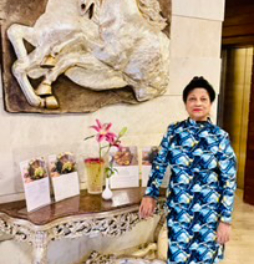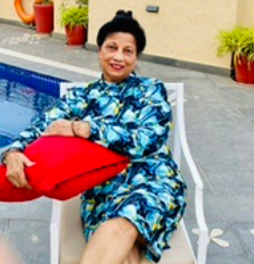 ---

Karma Royal Candidasa – Bali, Indonesia
"We have been members since 1998, we started visiting Candidasa not long after that. We have very rarely missed a year visiting our favourite resort with Karma Group.
During the past three years, we have been holding on to our beautiful memories of our beloved resort, where we taught our children to swim in the pool and where we have become part of the community itself. When we finally got to return to our second home a few weeks ago we were overwhelmed with emotions and love – and stories of how everyone coped (thanks to Karma) during the pandemic lockdown.
The seven days were filled with a lot of love and rest – just staring out to the ocean, eating the wonderful food and consuming the occasional cocktail. Plus, our bodies melted with relief in the spa; as always in our beloved Karma Royal Candidasa!"
Mr & Mrs Treloar, Karma Group Members since 1998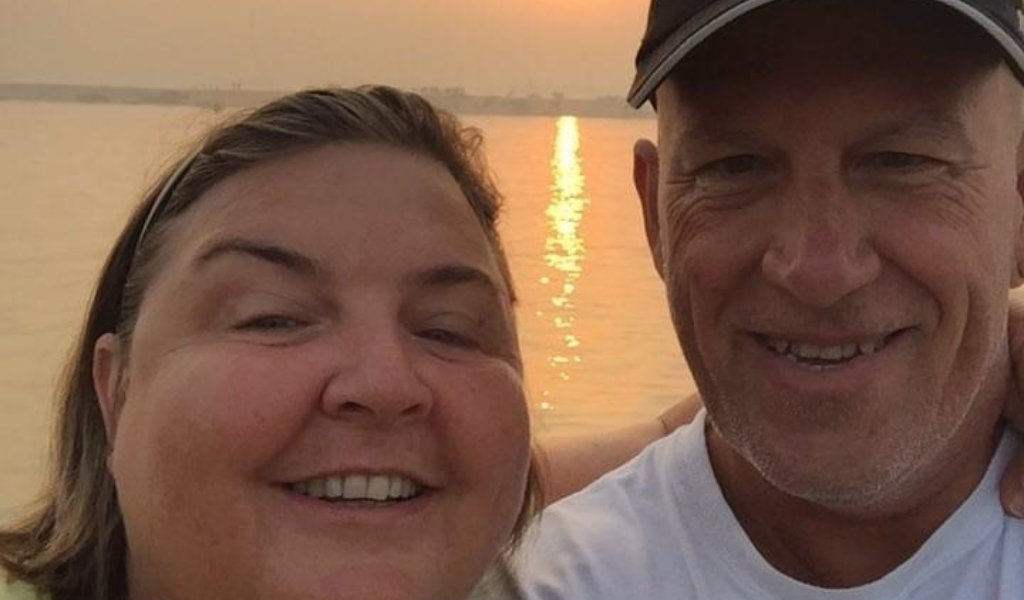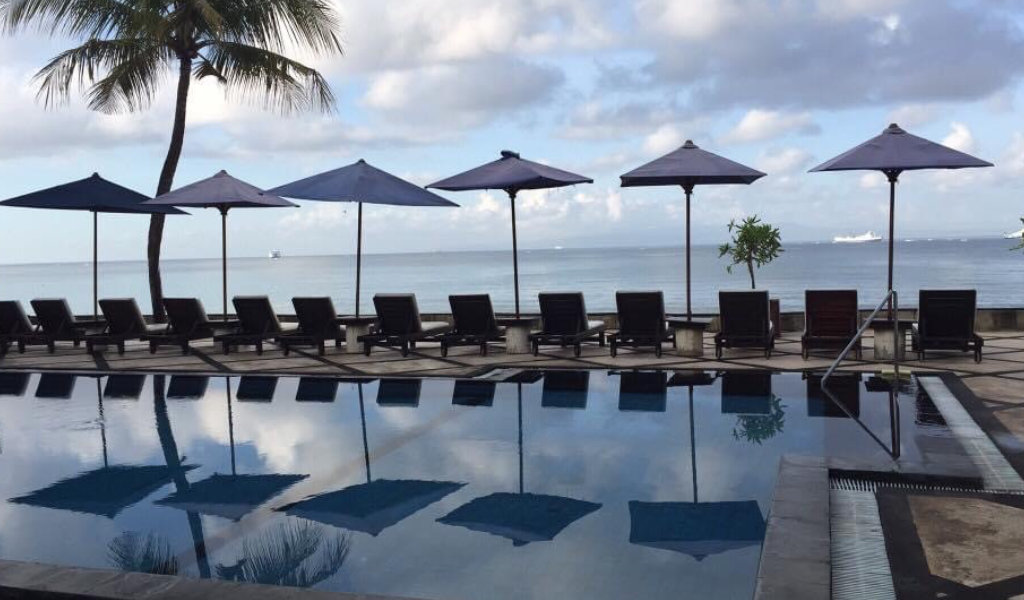 ---

Karma Château de Samary – Carcassonne, France
"A tastefully decorated Château de Samary with friendly and helpful staff – Ed, Ravik and Angela.
Le Platane was a nearby restaurant, with tasteful local menus and a very good glass of wine. The historical city of Carcassonne is within a 10 minutes drive. And a pleasant temperature for visiting the surrounding vineyards.
We enjoyed playing pétanque in the Château's garden with the other guests and the Karma team. Plus, a fantastic BBQ dinner with "the whole family" on the terrace on Sunday.
In short, there is a Dutch saying: 'It is living like God in France' – and that's what it was.
Mr & Mrs Briels, Karma Group Members since 2020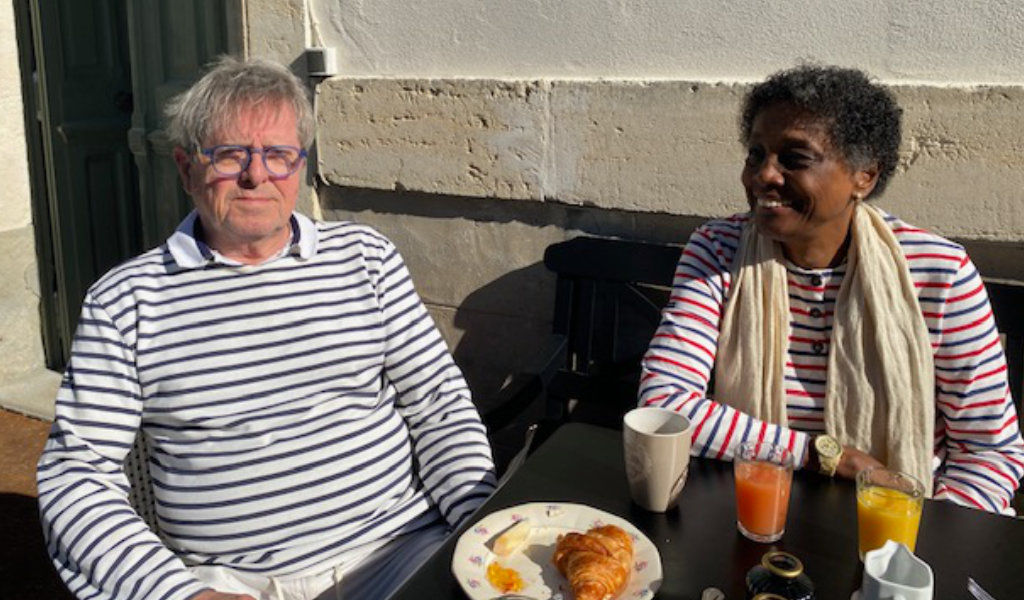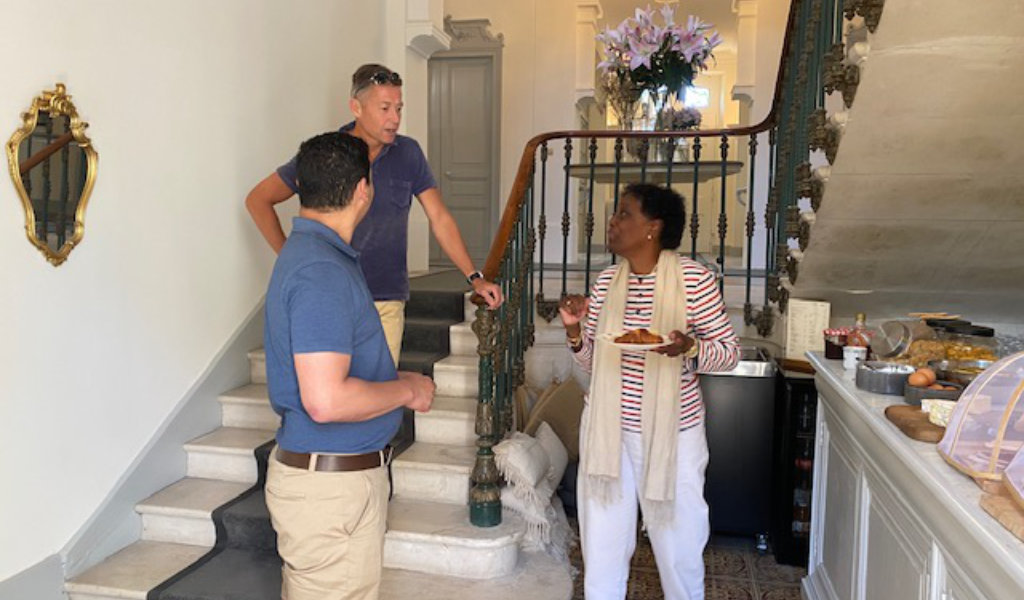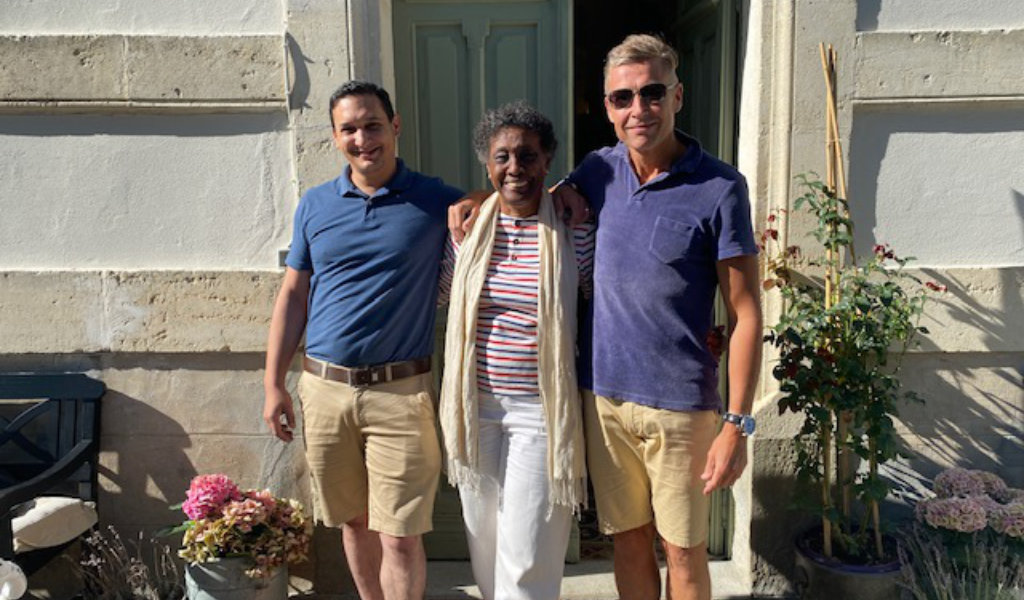 ---

Karma Salford Hall – The Vale of Evesham, UK
"Just back from another fabulous stay at Karma Salford Hall. As always, the staff were brilliant, friendly and efficient; nothing was too much trouble for them.
We tried the new evenings on our stay, which included Curry Night, Steak Night and BBQ night – on each occasion the food was extremely tasty, exquisitely presented and cooked to perfection.
The hotel was adorned with beautiful hanging baskets and the addition of a gym (building in progress) can only enhance, in our opinion, what is already a perfect venue.
Looking forward to our next stay!"
Mr and Mrs Beavis, Karma Group Member since 2021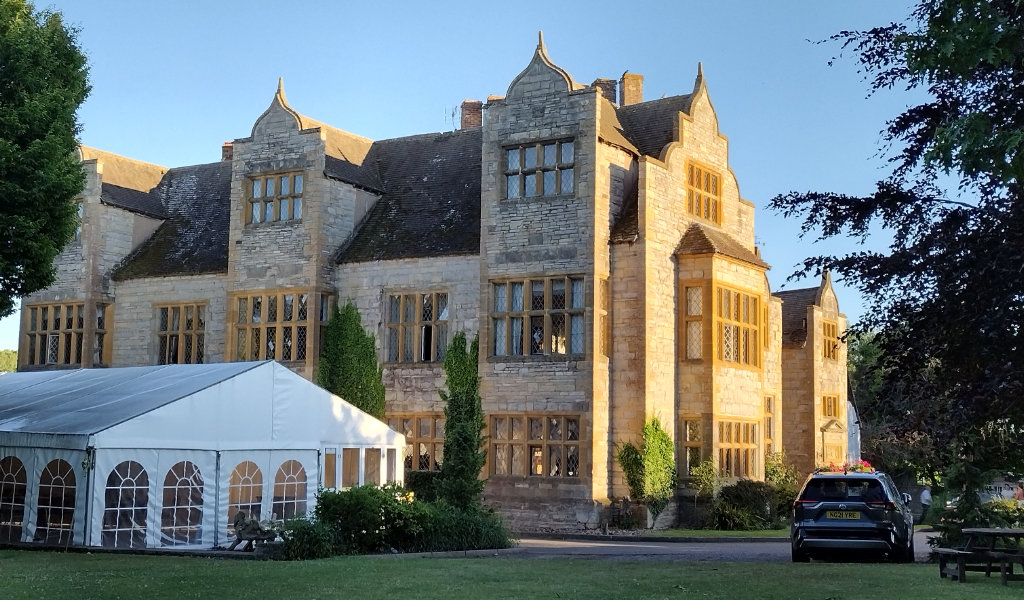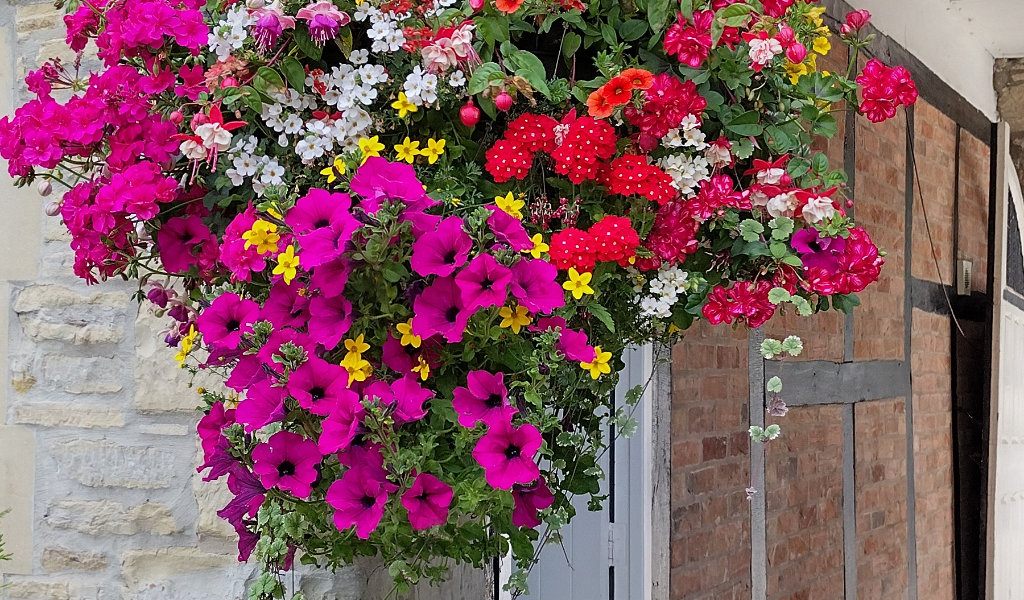 ---
Contact Karma Concierge on WhatsApp!
We are always looking for new and easy ways for our members to keep in touch with us and we are happy to announce that we are now using WhatsApp!
---
We want to make sure you get the most out of your membership no matter where you are in the world, so if you have any problems, questions, queries, or anything you would like to discuss, here are some of the ways you can contact us…
Karma Group Global Facebook : https://www.facebook.com/karmagroupglobal/
Karma Concierge Facebook : https://www.facebook.com/KarmaOdyssey/
Karma Group Instagram : https://www.instagram.com/karma.group/
Karma Group Blog : https://karmagroup.com/blog/
---
Karma Concierge Bali
Email : karma.concierge@karmagroup.com
Phone: +62 361 762131; Toll free – Australia 1800 316 669 / New Zealand 0800 001016 / UK +44 8001026056
WhatsApp: +62 81138217728
Skype: karma.concierge
Karma Concierge India
Email : karmaconcierge.india@karmagroup.com
Phone: Toll free – India 1800 209 1060 / 0832 6725200-09
WhatsApp: +91 7744959670
Skype: karmaconcierge.india@karmagroup.com
Karma Club Europe Concierge
Email : concierge.europe@karmaclub.com
Phone: +44 20 7097 9241
Karma Club Australia Concierge
Email : concierge.australia@karmaclub.com
Phone: +62 863 197 676
Karma Club Indonesia Concierge
Email : concierge.indonesia@karmaclub.com
Phone: +62 361 300 0055