With Christmas and the festive season just around the corner, many people across the world are rushing to buy presents and find the biggest turkey for the special day.
In this week's Members Corner, you could get your hands on a USD$100 voucher, by sending us your weird and/or wonderful Christmas traditions and ideas – Keep reading to find out more…
Since Karma Group is an international community, we understand and appreciate that many of our Members have different beliefs and traditions that they follow during this merry period.
For example, different countries have alternative 'Christmas dinner' dishes to the common turkey roast; did you know that in Bavaria many locals eat a Christmas day carp? Or that in Japan, some families prefer Christmas fried chicken?
Similarly, when it comes to Christmas decorations, in Germany some people embrace the tradition of hiding a hanging pickle on the Christmas tree – whichever child in the house finds it gets to eat the Christmas pickle!
So, we want to hear from you. What are your Christmas ideas this year? Do you have a recipe you're eager to share, a homemade decoration everyone must see, or maybe something you do in the community / for charity that will warm our hearts? – There are no bad suggestions.
We can't wait to hear about your creations and traditions – We will choose our favourites from the submissions and the top 3 will win a $100 voucher.
Please send your entries to karma.concierge@karmagroup.com
Our favourites and the winners will be showcased on December 13th
---

Holiday Letters
We would like to hear more about your experiences and would be delighted if you could take a moment to write us a short Holiday Letter by clicking this link. If you could also send us your favourite images and/or videos from your holiday, that would be a bonus!
We love featuring member testimonials on our website and in our Karma Community Member's Corner – Plus, you will automatically be entered into our monthly prize draw, and will be in the running to win some incredible prizes.
---
Why not check out Karma Concierge External Exchange now!
Karma Concierge External Exchange
---
Contact Karma Concierge on WhatsApp!
We are always looking for new and easy ways for our members to keep in touch with us and we are happy to announce that we are now using WhatsApp!
---
Is your birthday or anniversary coming up? We would like to celebrate together in true Karma style!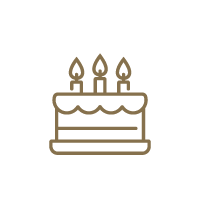 Click here to ensure that we have your important dates in our records
Of course, we always want to ensure our members receive the most up to date information from us, so we would like to invite you to check and update your contact details here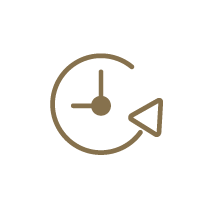 Click Here to Update your Contact Details
---
Karma Group Global Facebook : https://www.facebook.com/karmagroupglobal/
Karma Concierge Facebook : https://www.facebook.com/KarmaClubConcierge/
Karma Group Instagram : https://www.instagram.com/karma.group/
Karma Group Blog : https://karmagroup.com/blog/
---
Karma Concierge India
Email : karmaconcierge.india@karmagroup.com
Phone: Toll free – India 1800 209 1060 / 0832 6725200-09 / Toll free – UK +448000116163 / 0832 6725215 / +44 1206690005