From the irresistible Italian countryside to the inspiring Indian south, in this week's Members' Corner there are plenty of reasons why you need to visit Tuscany and Kerala this year – including an exciting glimpse at a newly revamped property! Plus, we raise a toast to the latest Karma Community and Karma Concierge winners from the latest competitions and draws.
---
A Tuscan Revamp!
Karma Borgo di Colleoli, our luxurious resort located in the heart of Tuscany, is undergoing a stunning refurbishment of its Fractional units and we can't wait to reveal the final look – which is set to be very soon.
This comes as part of our commitment to review the Karma Group portfolio to see how we can revitalise the much-loved properties to make them even better than before – innovative changes and restructuring within the properties and services are coming your way!
Karma Borgo di Colleoli is set in a beautifully restored 17th-century hamlet, surrounded by rolling hills, olive groves, and vineyards; so it's only right that we bring this natural splendour into the Fractional units. Here's a first sight into what you can expect from the revamp…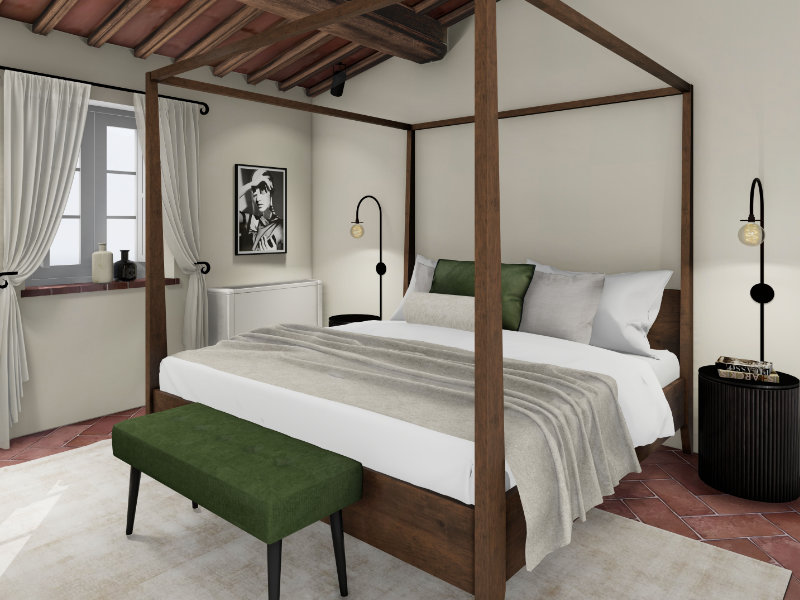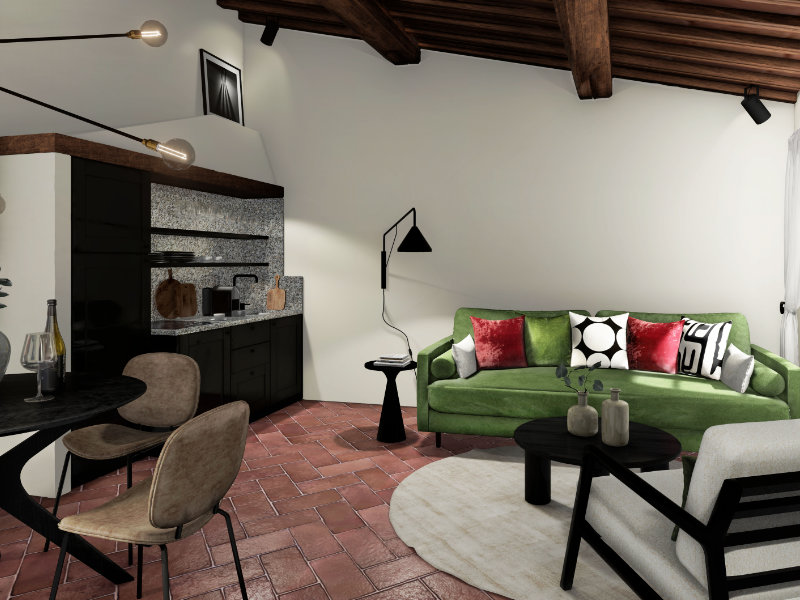 Can't you just imagine relaxing there after a full day of exploring Tuscany and the surrounding cities? The perfect balance of nature's colour palette with minimalist luxury!
These upgrades and magnificent aesthetics couldn't be completed without the one and only Tina Kirschner, interior designer, and we can't wait for the grand reveal.
After a short break over the European winter months, we are so excited to reopen the Karma Borgo di Colleoli doors on March 4th and say hello to the Spring season. Click below to book your next Tuscan Vacation and experience the fabulous Fractional unit renovation:
---

God's Own Country
During March and April, Kerala celebrates many unique festivals. For those who've booked your trips already, we've compiled a few interesting events you can attend.
---

Counting Lucky Stars
We are pleased to share a few more of the latest winners of our Karma La Herriza and Karma Karnak draws, each winning a full credit of any Membership Entitlements used or Karma Concierge vouchers for use in Karma Group properties.
---
Contact Karma Concierge on WhatsApp!
We are always looking for new and easy ways for our members to keep in touch with us and we are happy to announce that we are now using WhatsApp!
---
We want to make sure you get the most out of your membership no matter where you are in the world, so if you have any problems, questions, queries, or anything you would like to discuss, here are some of the ways you can contact us…
Karma Group Global Facebook : https://www.facebook.com/karmagroupglobal/
Karma Concierge Facebook : https://www.facebook.com/KarmaClubConcierge
Karma Group Instagram : https://www.instagram.com/karma.group/
Karma Group Blog : https://karmagroup.com/blog/
---
Karma Concierge Bali
Email : karma.concierge@karmagroup.com
Phone: +62 361 762131; Toll free – Australia 1800 316 669 / New Zealand 0800 001016 / UK +44 8001026056
WhatsApp: +62 81138217728
Skype: karma.concierge
Karma Concierge India
Email : karmaconcierge.india@karmagroup.com
Phone: Toll free – India 1800 209 1060 / 0832 6725200-09
WhatsApp: +91 7744959670
Skype: karmaconcierge.india@karmagroup.com
Karma Club Europe Concierge
Email : concierge.europe@karmaclub.com
Phone: +44 20 7097 9241
Karma Club Australia Concierge
Email : concierge.australia@karmaclub.com
Phone: +62 863 197 676
Karma Club Indonesia Concierge
Email : concierge.indonesia@karmaclub.com
Phone: +62 361 300 0055