An enchanting Nile experience awaits you, with our newest river cruise acquisition – Karma Karnak.
Jump on board in Luxor, where the ship travels up the river for 4 nights to Aswan, before journeying back down the river for 3 nights. Along the way, you'll discover an abundance of unique and incredible encounters, such as the Valley of the Kings, The Temple of Horus and the Colosseum of Memnon!
We are over the moon with the momentous interest we've had from our Members for Karma Karnak and cabins are filling up very fast…
We duly recommend you book your Egypt adventure as soon as possible if you are interested in travelling in October, November or December 2022.
Karma Group Members can take advantage of July's Hot Deal:
Book your 2022 Karma Karnak cruise before 31st July 2022 at 50% off Points!
This limited-time offer is truly unmissable but act quickly, as there are only 3 weeks to grab this deal.
T&Cs Apply:
Weekly bookings only: Luxor to Luxor.
Travel Dates: October, November, December 2022.
Number of persons: 2
Book before: 31st July 2022
---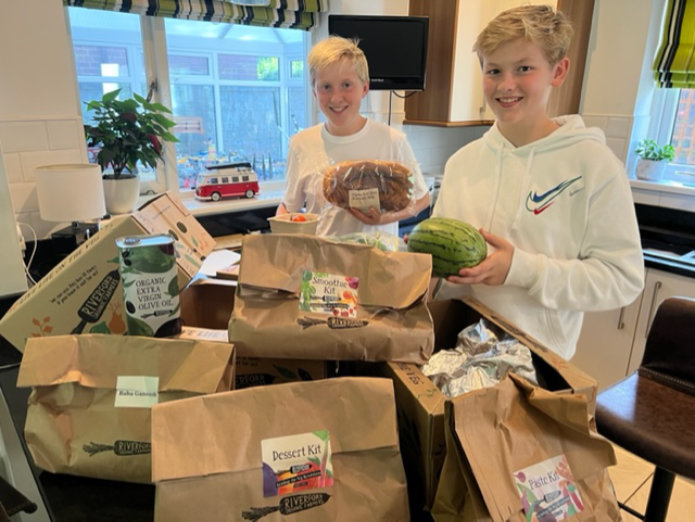 Testimonials from around the Karmasphere
If you're needing a little inspiration for which destination to tick off your bucket list next, grab a cup of tea and take a read of a few of our latest Karma Group Member testimonials; from a selection of our incredible properties around the world…
But first up, here's a wonderful photo we received from our recent Karma Community Quiz winners. For getting top marks on the Sustainable Gastronomy Trivia, Mr Welch won a health-themed food hamper and here's what he had to say:
"The hamper arrived thank you, it's great and there is so much! I've attached a picture of my boys, I've never seen them so excited about vegetables before – However that was short lived. As soon as they spotted the Smoothie box and the Raspberry/Rhubarb meringue pack, they soon forgot about the turnips".
– The Welch family (from England), Karma Group Member since 2014.
---
Karma Chateau de Samary – Carcassonne, France
"A wonderful stay in Karma Château de Samary!
At the beginning of June 2022, we went for a week – It was a nice surprise when we were welcomed by all the staff (Ed, Rafic and Angela), and so immediately we felt at home. We were given a tour of the château and the gardens with a large pool. Our room was beautifully decorated and very comfy.
Relaxing walks amongst the vineyards or bicycles (provided by Ed) took us to Le Canal Du Midi. Every day we enjoyed our stay. On Sunday evening there was a complimentary BBQ for all the guests and a few glasses of very good local wine; it was very enjoyable and relaxing.
We had the pleasure of meeting several other members from different countries, including Australia, Great Britain and France; most of them also stayed for a week, so it was a nice group.
It was one of the most enjoyable and relaxing holidays we had thanks to the friendly staff, and the beautiful Château – really this new acquisition of Karma's as a whole is superb. It was our first visit but definitely not our last"
– Ida & Gilbert (from Belgium) Karma Group Members since 2008.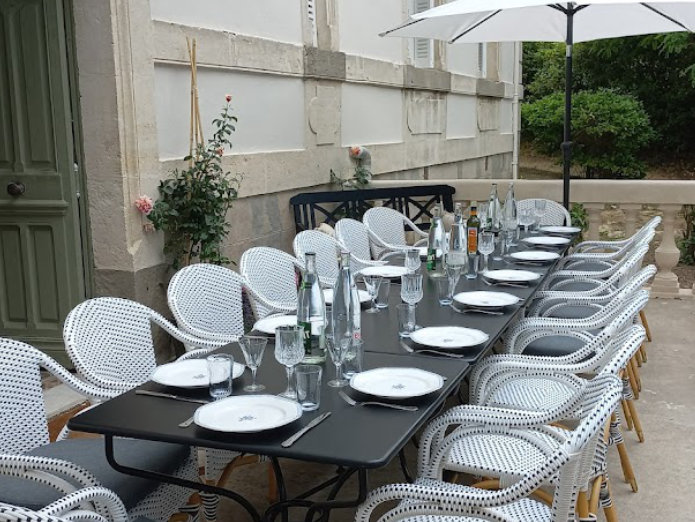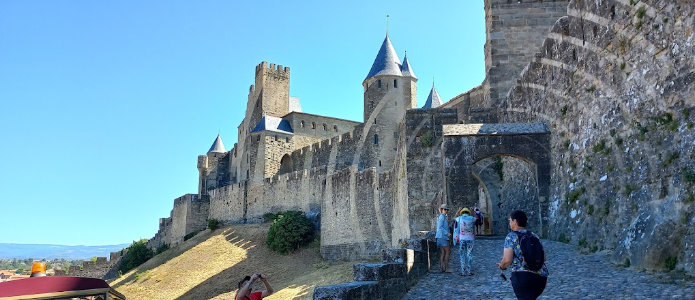 ---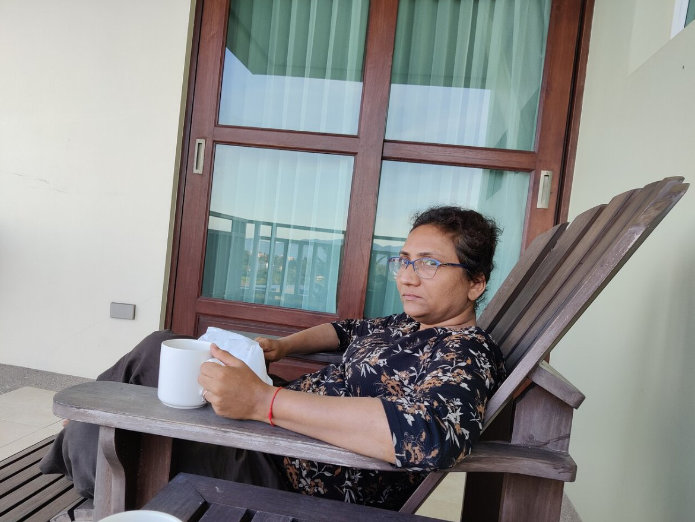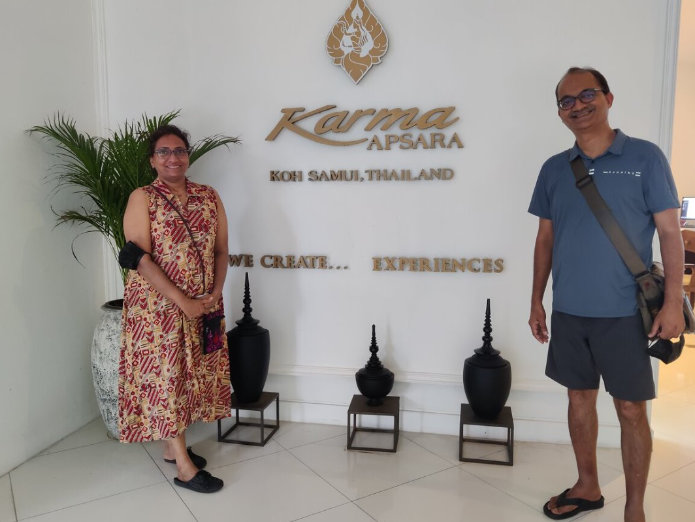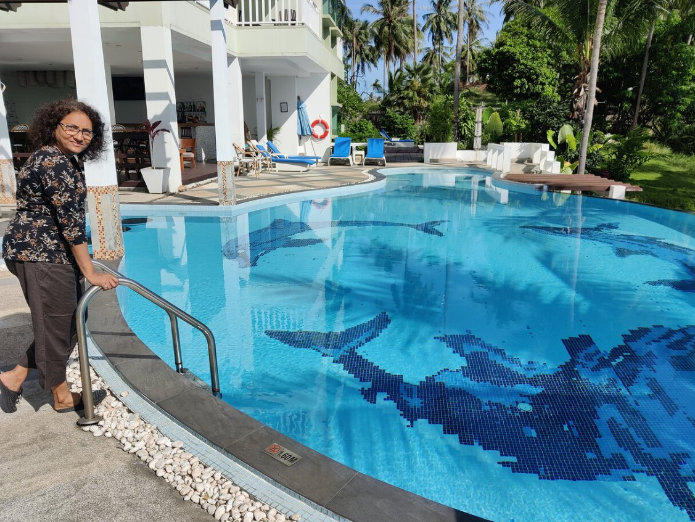 Karma Apsara – Koh Samui, Thailand
"We had booked a Member's hot deal and on our arrival, we were offered a sea-facing two-bedroom apartment!
The hotel staff warmly welcomed us with a refreshing fruit juice and a wet face towel. The rooms were huge, well furnished, and spotlessly clean. The kitchen had all amenities included, we could cook dinner and breakfast easily.
The hotel location was great and the surrounding was lush green. The pool experience was great and we enjoyed the Happy Hours offer too! The hotel arranged sightseeing tours for us on request.
Overall, we had a memorable stay at Karma Apsara."
– Mr & Mrs Sawant (India), Karma Group Members since 2006.
---
Karma Munnar – Kerala, India
"There's a reason why they call it God's own country!
It was like the entire set-up was a personal canvas of some supernatural element. The hospitality was also nothing short of something offered to the Gods. Hussain Khwaja was the Concierge from Karma Group who suggested the property to us – and what a great suggestion!
The birthday surprise for my friend Nagaraj was organised duly by Reshma from the front office. Mr Praveen from marketing also ensured we had some unforgettable memories from that night.
Unfortunately, the following day my husband developed some health scare and Mr Rajesh (the General Manager) ensured that my husband got to see a doctor immediately and has kept in touch every day since we've been back home to Bangalore. The kitchen staff were excellent, we ate healthily and also exciting Keralan dishes.
The location chosen by Karma, as usual, was spectacular and I thoroughly enjoyed the holiday – feeling safe and cared for at every instant. I can't stress enough how glad I am that I am a Karma member. It's my good Karma I believe!"
– Bharathi & Anupama (from India), Karma Group Member since 2010.
---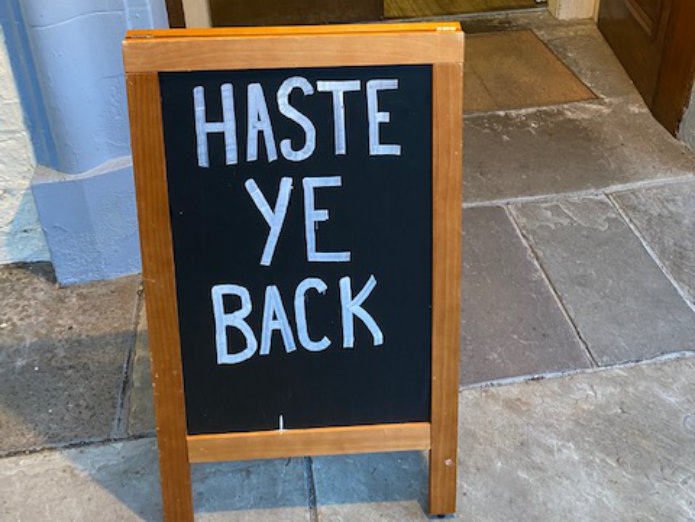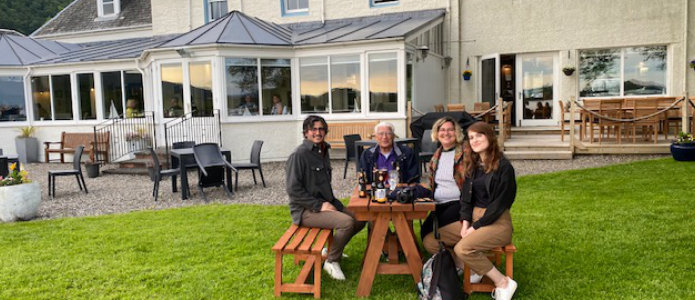 Karma Lake of Menteith – Stirling, Scotland
"What can I say about a glorious week at Karma Lake of Menteith!!!
After almost 3 years, we got to catch up with my children at this magnificent location – which surpassed every expectation.
The Place, weather and staff, from the minute we arrived till we said "Seeya Later", were full of magic experiences. We were so well treated with happy faces and big smiles always – which were happy to help; suggesting places to see, and not to miss localities.
The food was superb and the bar with late drinks is not to miss! Very highly recommend a visit to this magical location, well done John Spence for choosing it.
Thank you Karma, for adding these beautiful places for us to enjoy. We can't wait to try the Nile cruise (my homeland) Karma Karnak!"
– The Tadros Family (from Australia), Karma Group Member since 2012.
---
Karma Borgo di Colleoli – Tuscany, Italy
"Karma Borgo Di Colleoli is an oasis of relaxation with flowers, blue sky, birds singing and beautiful sunsets – Just the perfect environment to renew yourself, as it is out of the city traffic.
Everyone from the reception; to the breakfast with Rita and Sabrina; to the Italian dinner, are there to satisfy your needs – I spent 2 perfect weeks meeting people on the premise!
You may need a car if you want to visit nearby cities and beauties."
– Monic (from Canada), Karma Group Member since 2014.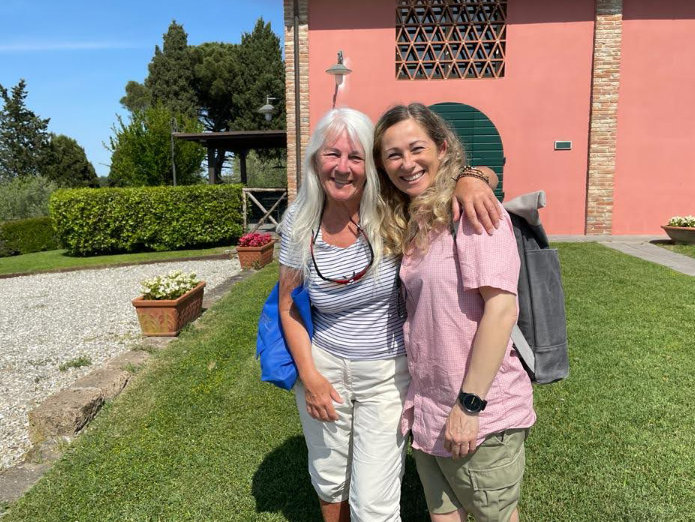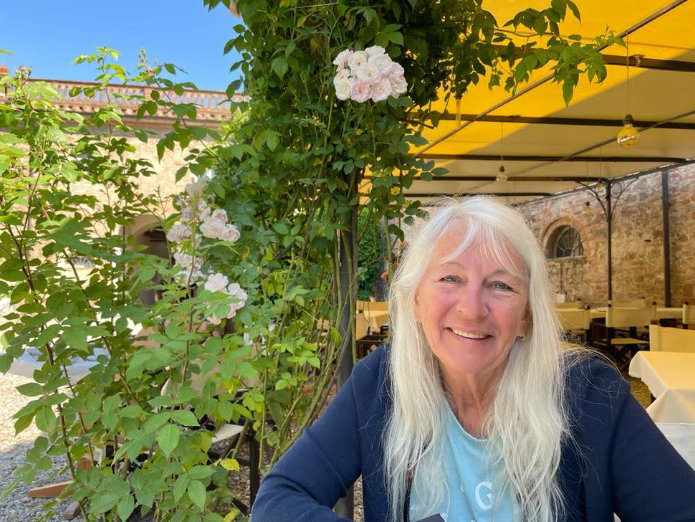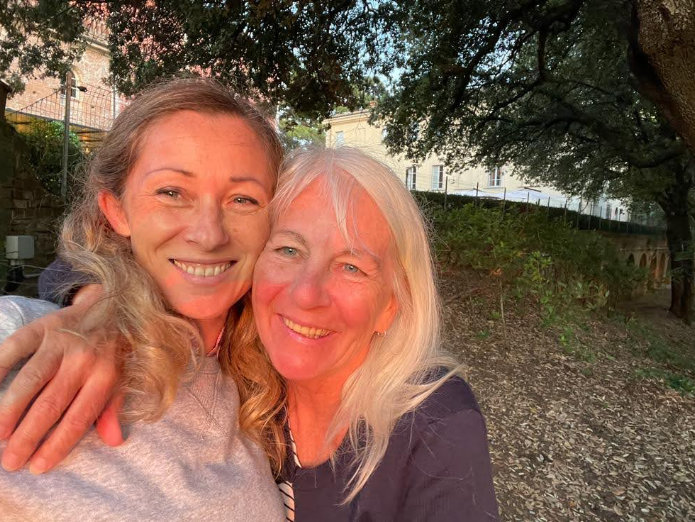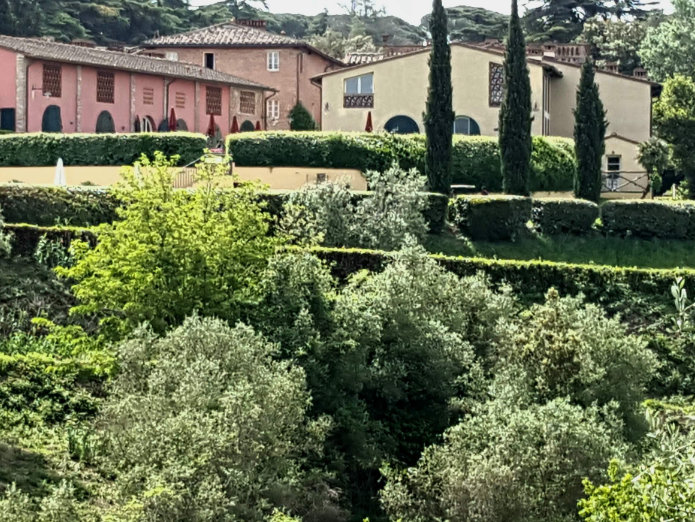 ---
Contact Karma Concierge on WhatsApp!
We are always looking for new and easy ways for our members to keep in touch with us and we are happy to announce that we are now using WhatsApp!
---
We want to make sure you get the most out of your membership no matter where you are in the world, so if you have any problems, questions, queries, or anything you would like to discuss, here are some of the ways you can contact us…
Karma Group Global Facebook : https://www.facebook.com/karmagroupglobal/
Karma Concierge Facebook : https://www.facebook.com/KarmaClubConcierge
Karma Group Instagram : https://www.instagram.com/karma.group/
Karma Group Blog : https://karmagroup.com/blog/
---
Karma Concierge Bali
Email : karma.concierge@karmagroup.com
Phone: +62 361 762131; Toll free – Australia 1800 316 669 / New Zealand 0800 001016 / UK +44 8001026056
WhatsApp: +62 81138217728
Skype: karma.concierge
Karma Concierge India
Email : karmaconcierge.india@karmagroup.com
Phone: Toll free – India 1800 209 1060 / 0832 6725200-09
WhatsApp: +91 7744959670
Skype: karmaconcierge.india@karmagroup.com
Karma Club Europe Concierge
Email : concierge.europe@karmaclub.com
Phone: +44 20 7097 9241
Karma Club Australia Concierge
Email : concierge.australia@karmaclub.com
Phone: +62 863 197 676
Karma Club Indonesia Concierge
Email : concierge.indonesia@karmaclub.com
Phone: +62 361 300 0055