Well, it's officially been one whole glorious week of Karma La Herriza – our brand new Spanish property!
Tucked away in the beautiful rolling mountains of Andalusia you'll discover the enchanting village of Gaucin. With a small population of less than 2,000, the quiet rural lanes and medieval architecture seem even more magical – Just 6km from these rolling streets you'll find Karma La Herriza nestled.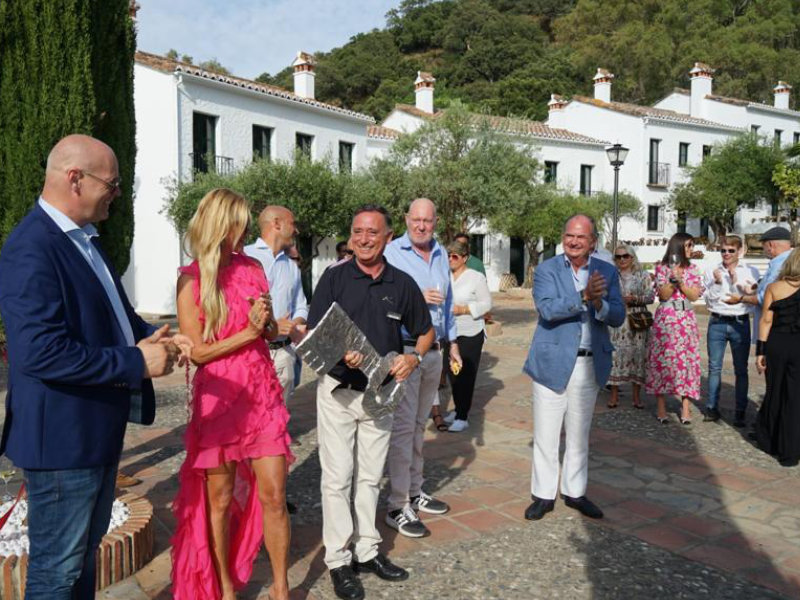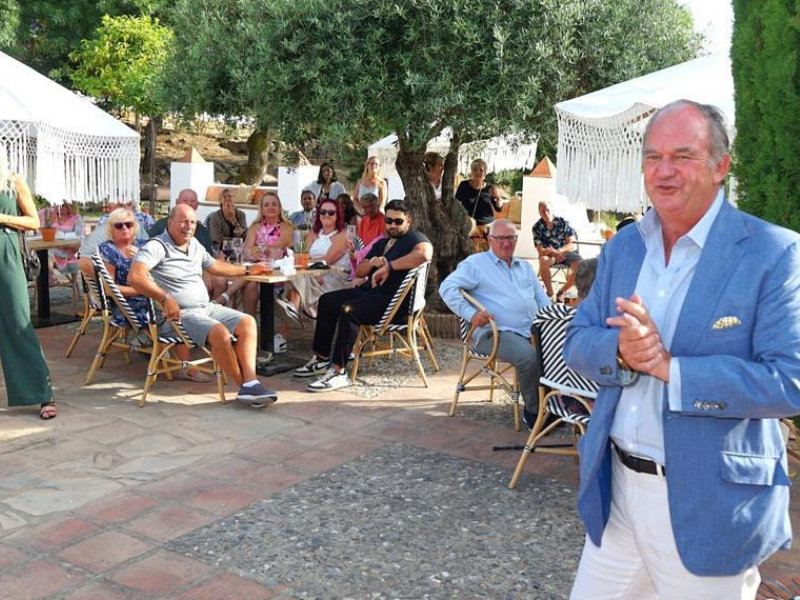 On Saturday 17 June, our Founder and Chairman John Spence jetted off to Malaga to join the team for the grand opening and ribbon-cutting ceremony. John Spence was joined by Tina Kirschner, the renowned interior designer and creative director behind Karma La Herriza's stunning look.
The weekend was filled with lots of bubbles, new Karma experiences, and basking in the serene Andalusian ambience. We'd like to say a big thank you to the Members, guests and resort staff who have made the first week so wonderful!
We'll be back with more updates soon from the extraordinary moments throughout the opening weeks, including plenty of feedback from your fellow Karma Group Members who have joined us so far, such as Mr Lobo, who kindly shared his experiences!
---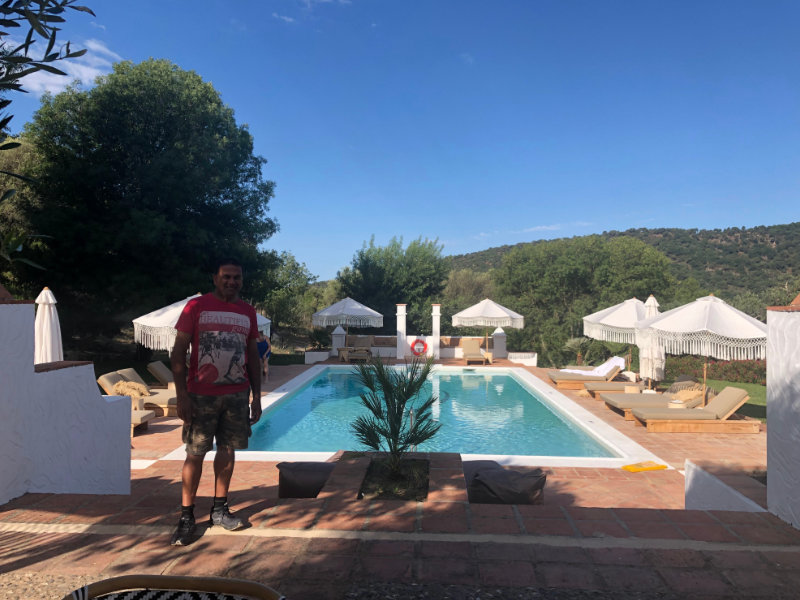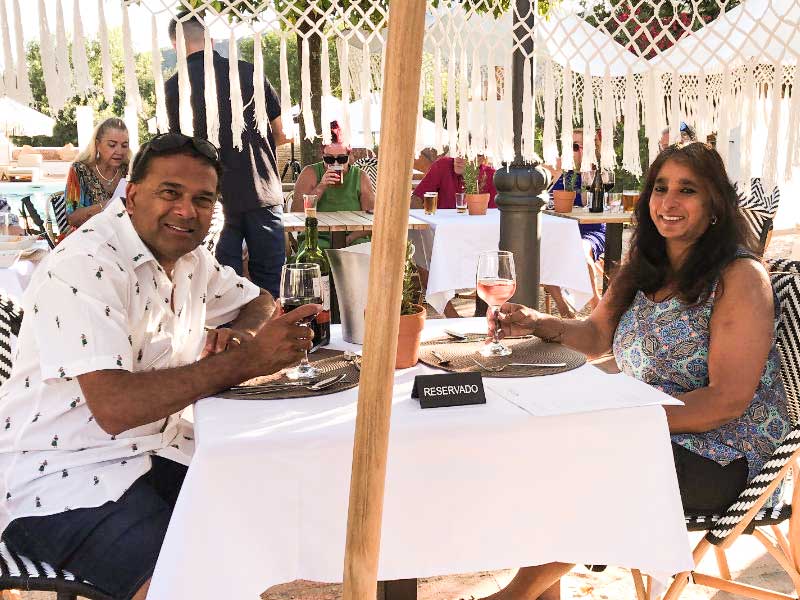 "Nestled in the idyllic countryside of Malaga, Karma La Herriza offers a tranquil haven for those seeking relaxation, while also providing convenient access to nearby enchanting destinations. With its serene ambiance, stunning views and proximity to Ronda, Gaucin, nearby beaches and Gibraltar, this hotel ensures an unforgettable getaway.
Upon arrival at Karma La Herriza, we were immediately struck by the breathtaking natural beauty that surrounds the property. Surrounded by rolling hills, verdant valleys, and distant mountain ranges, the remote location of the hotel creates an atmosphere of peace and seclusion. It serves as an ideal base for exploring the captivating nearby towns and attractions.
One consideration when staying at Karma La Herriza is the necessity of having a car. Due to its remote location, the hotel is not easily accessible by public transportation. A car is essential for exploring the surrounding areas and visiting nearby attractions, as well as for reaching the hotel from Malaga Airport, which is not the nearest airport. However, for those seeking a peaceful retreat, the secluded location is a welcome respite from the usual tourist crowds.
A must-visit destination near Karma La Herriza is Ronda, a picturesque town renowned for its dramatic landscapes and rich history. A short drive from the hotel brings you to this charming Andalusian gem, where you can stroll along the breathtaking El Tajo gorge, visit the iconic Puente Nuevo bridge, and explore the ancient Moorish architecture that adorns the town. Ronda's unique blend of natural beauty and cultural heritage is sure to leave a lasting impression.

Another hidden gem worth exploring is Gaucin, a quaint white village perched on top of a hill. With its narrow winding streets, charming whitewashed houses, and stunning panoramic views, Gaucin offers an authentic Andalusian experience. Visitors can immerse themselves in the local culture, savour delicious traditional cuisine, and admire the breathtaking views of the surrounding countryside.
For a day trip with a touch of British flair, Karma La Herriza's proximity to Gibraltar is a major advantage. Within a reasonable driving distance, guests can venture to this British Overseas Territory and discover its unique blend of cultures. From exploring the famous Rock of Gibraltar, where you can encounter the cheeky Barbary macaques, to shopping in the lively Main Street and enjoying stunning views of the Mediterranean and the African coast, Gibraltar offers an exciting and diverse experience.
The swimming pool at Karma La Herriza is a refreshing oasis nestled amidst the natural beauty of the hotel's surroundings. Surrounded by lush greenery and offering stunning panoramic views, it serves as a perfect retreat for relaxation and leisure.
The design of the pool area seamlessly blends with the natural landscape, creating a harmonious atmosphere. The spacious sun deck offers ample seating and lounging options, allowing guests to find their preferred spot to bask in the sunshine or enjoy a good book under the shade of a parasol.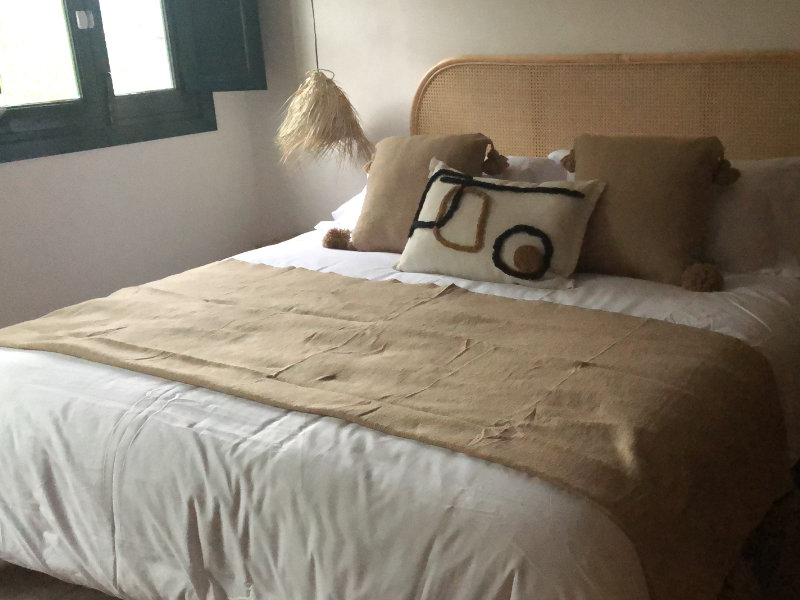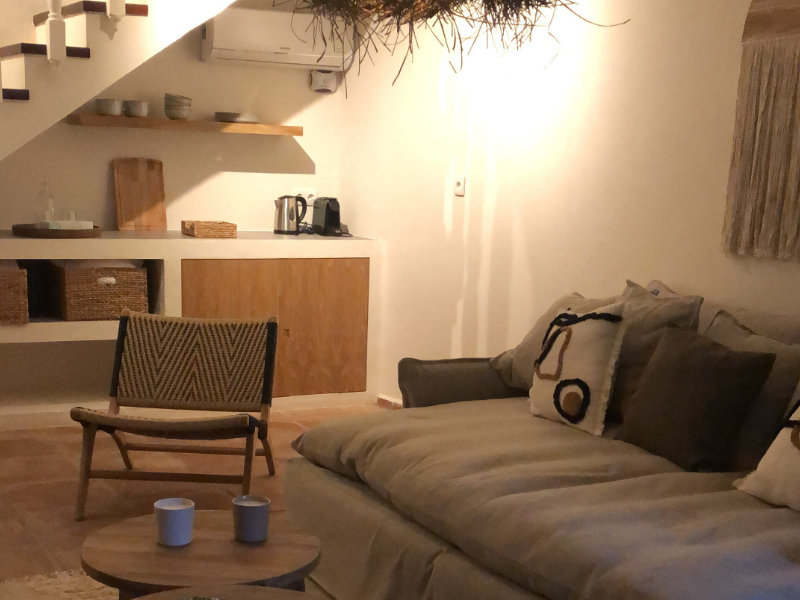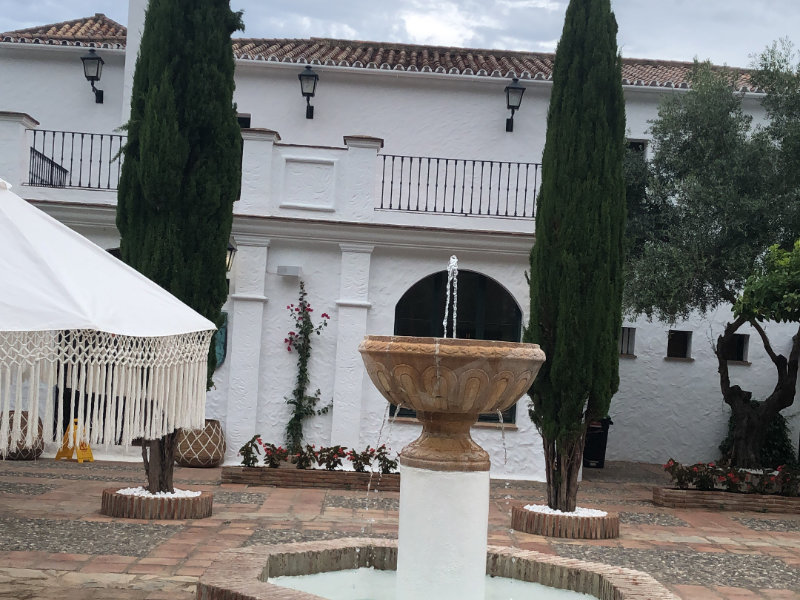 Our room at Karma La Herriza exuded a charming and inviting ambiance, offering a comfortable and relaxing retreat for us. Decorated with a touch of rustic elegance, the tastefully design elements created a cosy and homely atmosphere.
The room is thoughtfully furnished with modern amenities to ensure a pleasant stay. The comfortable beds with crisp linens guarantee a restful night's sleep, while the tasteful furnishings and soft lighting contribute to the overall warm and inviting ambiance.
Karma La Herriza is ideally situated for those seeking to explore the picturesque countryside on foot. The surrounding area offers a variety of local walks that showcase the natural beauty and charm of Malaga's countryside.
Whether you prefer a leisurely stroll or an invigorating hike, the local walks surrounding Karma La Herriza offer an opportunity to connect with nature and appreciate the stunning landscapes of the region. The hotel staff can provide maps, guidance, and recommendations for the best routes, ensuring that your walking adventures are both enjoyable and memorable."
Mr. Lobo
Karma Group Member since 2017
India