Step aside Halloween, as we have a special festive offer not to be missed.
With the incredible news that many of the Southeast Asian countries and regions of Australia are starting to open up again for tourism – We have decided to introduce a one-off offer to welcome our Members back to the wonderful world of travel!
Now is the perfect time to excitedly plan the coming festive season by booking your stay at Karma Bavaria, Karma Royal Sanur, Karma Royal Candidasa or Karma Apsara.
---

A winter wonderland at Karma Bavaria
Ski enthusiasts rejoice as December is the ultimate month to visit Bavaria, Germany. From the powdery snow to après-ski delights, there is fun for all the family. Not a keen skier? Not a problem! There's so much more to experience in Schliersee and the nearby towns (especially Munich); including renowned Christmas markets, eating your way through the delicious winter dishes and tucking yourself away from the snow-capped mountain for a few hours in our Karma Spa, sauna and steam baths.
---

December in Bali
Every month in Bali, Indonesia, is magical but during December there's an extra touch of Christmas magic in the air. The Christmas season is the perfect excuse to treat yourself to some well-deserved boutique shopping and luxurious spas, after a long year! If you're from the colder countries, Bali is a chance to beat the winter chills; or for our Aussie Members, a great escape from the intense December heat. Plus, a traditional Balinese 'babi guling' (roast pork) is a tasty feast for the 25th.
---

Thai festive flair at Karma Apsara
Spice up your festive month with an adventure to Koh Samui, Thailand! Swap Christmas turkey and roast potatoes around the table, for a fish-filled BBQ on the beach. The fantastic news is that December says goodbye to the rainy season and hello to constant sunshine, meaning no explorations are off-limits. Doesn't a Christmas Eve hike around the lush Thai mountains sound tempting?
BOOK NOW
(From 4th December)
---
Why not check out Karma Odyssey External Exchange now!
Karma Odyssey External Exchange
---
Contact Karma Odyssey on WhatsApp!
We are always looking for new and easy ways for our members to keep in touch with us and we are happy to announce that we are now using WhatsApp!
---
Is your birthday or anniversary coming up? We would like to celebrate together in true Karma style!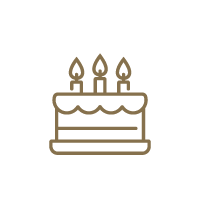 Click here to ensure that we have your important dates in our records
Of course, we always want to ensure our members receive the most up to date information from us, so we would like to invite you to check and update your contact details here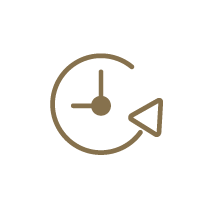 Click Here to Update your Contact Details
---
Karma Group Global Facebook : https://www.facebook.com/karmagroupglobal/
Karma Odyssey Facebook : https://www.facebook.com/KarmaOdyssey/
Karma Group Instagram : https://www.instagram.com/karma.group/
Karma Group Blog : https://karmagroup.com/blog/
---
Karma Odyssey India
Email : karmaodyssey.india@karmagroup.com
Phone: Toll free – India 1800 209 1060 / 0832 6725200-09 / Toll free – UK +448000116163 / 0832 6725215 / +44 1206690005