Yogyakarta (shortened to Yogya) is a wonderful metropolis of culture and food, if you're a foodie you will definitely be in your element here. The region is often compared to Chiang Mai in Thailand, for its bustling ambience and a great balance of traditional and modern lifestyle.
Pronounced 'Jog-Jakarta', Yogya is one of the most liveable and loved cities on the island; due to its abundance of creativity, attractions and delicious restaurants & coffee shops.

Although the region has hugely modernised, the Kraton (the Sultan's city palace) remains the hub of culture and keeps the rich Javanese traditions thriving. Due to Yogyakarta still acting as a sultanate, the city is renowned across Indonesia – With the royal family being a fixture since the 18th Century!
---
Some of the highlights of Yogya include:
Borobudur – A Buddhist temple, which has been labelled a UNESCO site, we recommend arriving early and watching the sunrise over the temples.
Prambanan – Also a UNESCO Site, this Hindu temple is stunning to visit any time of day but visitors say sunset is unmissable.
Kraton Palace – The Sultan's palace with an underground Mosque and enchanting water castle. (Yogya is one of the only places which is thought to still be ruled by a Sultan)
Kota Gede – Art lovers rejoice as this neighbouring town is the best area for arts and crafts in Yogya, you can even make your own batik.
Jomblang Cave – A limestone cave created 15-20 million years ago. Abseil down the cave and witness the unique pillar of light in all its beauty.
Ramayana Ballet – Spend an evening watching the superb, dramatic dance which visually represents the 'Ramayana saga' (originally written by Valmiki in the Sanskrit language).
Indrayanti Beach – Many Yogya tourists don't realise that it is actually nearby to the Indian Ocean, the southern side of the city stretches along the coastline.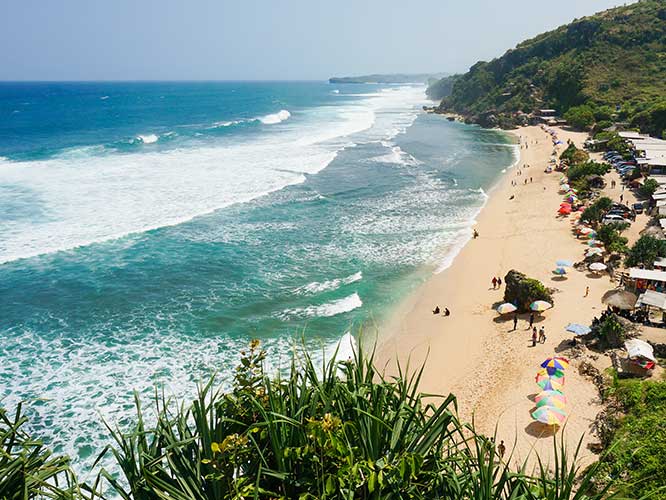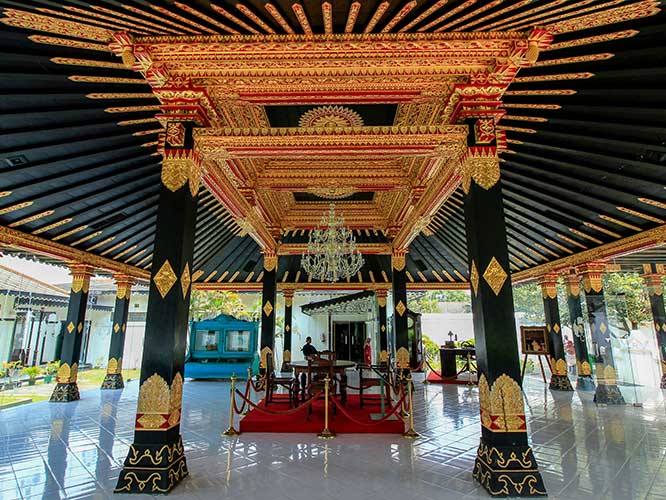 ---
We can't wait for you to visit our new Yogya property and we hope you love it as much as we do – What you can expect is Javanese/Colonial-style architecture set on serene, green grounds.
We're very delighted to announce that we are taking bookings for Karma Merapi from 8th December 2021.
Karma Group's newest acquisition is a 20-room hotel, the boutique resort features all the best holiday amenities including a swimming pool and a restaurant.
We have an amazing introductory offer that is not to be missed: Book your Yogya getaway before the 30th November 2021 and get up to 3 nights free of charge for 2 people, if you travel between 8th December 2021 and 29th January 2022.
We advise you to book now before your preferred availability becomes limited.
---
Why not check out Karma Concierge External Exchange now!
Karma Concierge External Exchange
---
Contact Karma Concierge on WhatsApp!
We are always looking for new and easy ways for our members to keep in touch with us and we are happy to announce that we are now using WhatsApp!
---
Is your birthday or anniversary coming up? We would like to celebrate together in true Karma style!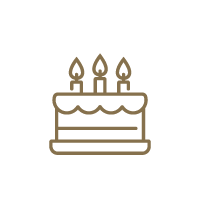 Click here to ensure that we have your important dates in our records
Of course, we always want to ensure our members receive the most up to date information from us, so we would like to invite you to check and update your contact details here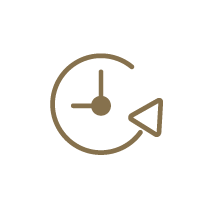 Click Here to Update your Contact Details
---
Karma Group Global Facebook : https://www.facebook.com/karmagroupglobal/
Karma Concierge Facebook : https://www.facebook.com/KarmaClubConcierge/
Karma Group Instagram : https://www.instagram.com/karma.group/
Karma Group Blog : https://karmagroup.com/blog/
---
Karma Concierge India
Email : karmaconcierge.india@karmagroup.com
Phone: Toll free – India 1800 209 1060 / 0832 6725200-09 / Toll free – UK +448000116163 / 0832 6725215 / +44 1206690005