As we warmly welcome June, give yourself a well-deserved pat on the back for making it halfway through 2022 – The 'new normal' way of life is unquestionably in full swing and we are over the moon to see our properties around the world filling with our treasured Members again!
Although Europe jumped on the post-pandemic bandwagon a little earlier than Southeast Asia, it's safe to say from the latest government announcements that the Southern Hemisphere is catching up. Here are some much-anticipated updates, that will make it even easier for you to say 'YES' to booking your next international adventure:
---
Last week, Indonesia's President declared that PCR/Antigen tests are no longer required to enter the country if you're fully vaccinated (double or triple). This is incredible news, especially so for our Members who plan to travel with their whole family – Definitely saving you a few bucks!
Simply land at Ngurah Rai (Bali) airport and head straight to one of our resorts, which are all CHSE certified, then relaxation at your second home truly begins.
Plus, 12 more nationalities have been added to the list of approved Visa on Arrival (VOA), taking the list up to a whopping 72 countries – Including Australia, the majority of Europe, USA, India and Russia.
Here are two wonderful holiday letters from the Rashleighs and Budhys, who recently stayed at Karma Kandara and Karma Royal Candidasa…
---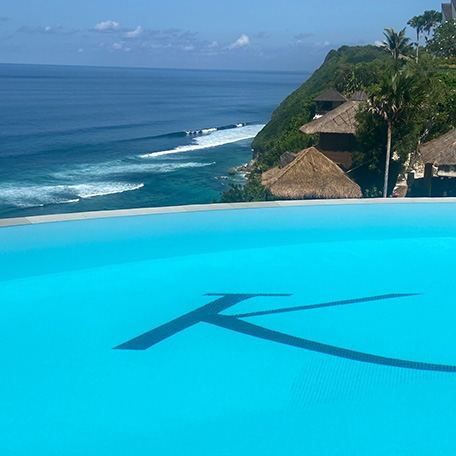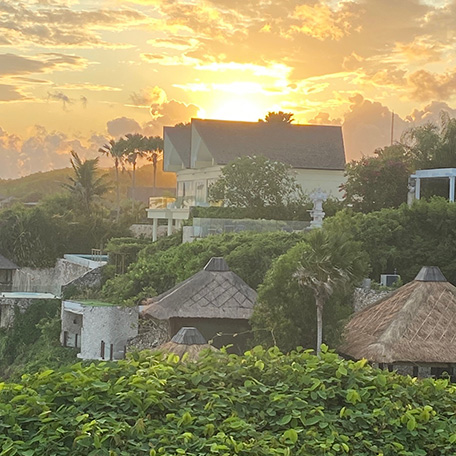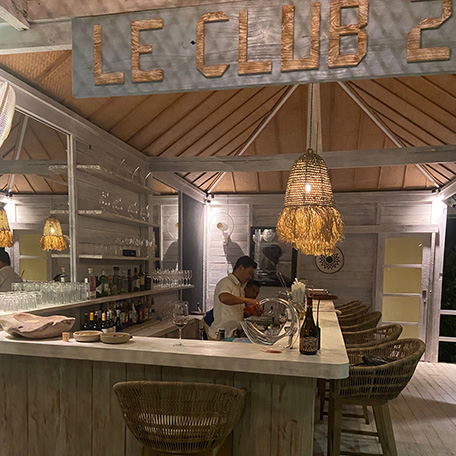 Mr & Mrs Rashleigh, Karma Group Member since 2001
"It was a joy for us to return to Karma Kandara. It remains a very beautiful place and we could not have been looked after better. The lovely staff feel like dear friends and it was great to see them doing what they love.
We had the added bonus of being there for the opening of Le Club 22 beach bar and enjoying the generous launch celebrations over 2 nights.
Overall we felt that we were treated like royalty and look forward to our next visit."
---
Pak Budhy and family, Karma Group Member since 2018
"Karma Royal Candidasa will always be our first choice of places to stay in Bali with Karma and we've stayed here several times already!
My favourite thing is listening to the Lombok waves in the calm atmosphere. Plus, it's so easy to interact with the people around the resort, including the staff who are very friendly and communicative – including the gardener named Sedanayasa.
It was great to see old faces again, such as Pak Sulinggih who we haven't seen since 2019. The staff's uniforms are also charming, showcasing the characteristics of traditional Balinese culture."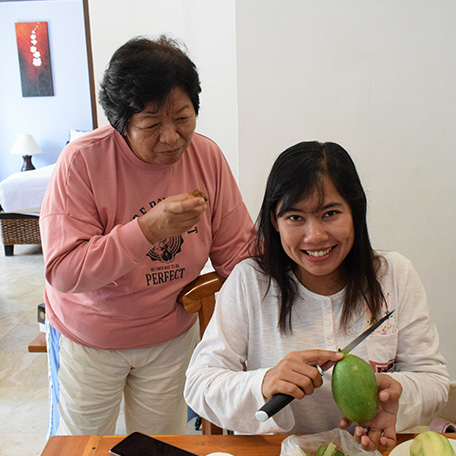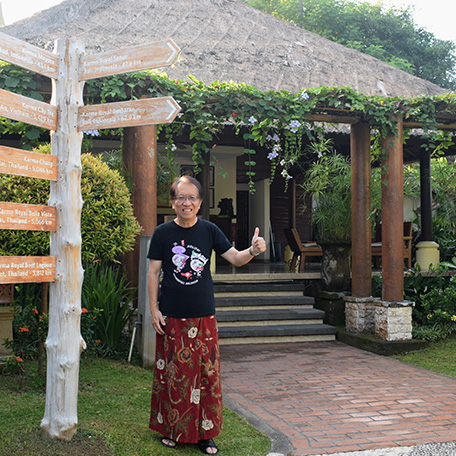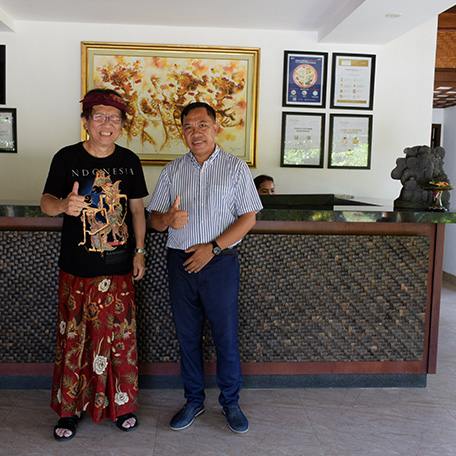 ---
Contact Karma Concierge on WhatsApp!
We are always looking for new and easy ways for our members to keep in touch with us and we are happy to announce that we are now using WhatsApp!
---
We want to make sure you get the most out of your membership no matter where you are in the world, so if you have any problems, questions, queries, or anything you would like to discuss, here are some of the ways you can contact us…
Karma Group Global Facebook : https://www.facebook.com/karmagroupglobal/
Karma Concierge Facebook : https://www.facebook.com/KarmaClubConcierge
Karma Group Instagram : https://www.instagram.com/karma.group/
Karma Group Blog : https://karmagroup.com/blog/
---
Karma Concierge Bali
Email : karma.concierge@karmagroup.com
Phone: +62 361 762131; Toll free – Australia 1800 316 669 / New Zealand 0800 001016 / UK +44 8001026056
WhatsApp: +62 81138217728
Skype: karma.concierge
Karma Concierge India
Email : karmaconcierge.india@karmagroup.com
Phone: Toll free – India 1800 209 1060 / 0832 6725200-09
WhatsApp: +91 7744959670
Skype: karmaconcierge.india@karmagroup.com
Karma Club Europe Concierge
Email : concierge.europe@karmaclub.com
Phone: +44 20 7097 9241
Karma Club Australia Concierge
Email : concierge.australia@karmaclub.com
Phone: +62 863 197 676
Karma Club Indonesia Concierge
Email : concierge.indonesia@karmaclub.com
Phone: +62 361 300 0055