Have you witnessed the miraculous transformation that Goa undergoes during the monsoon? There's greenery everywhere you look, and the rain-drenched beaches are inexplicably tranquil. However, the season's true charm lies in the vibrant festival of Sao Joao.
With origins in Christianity, the Sao Joao festival is a unique embodiment of Goan spirit and culture, celebrated on June 24th every year, a time when the monsoon is at its peak.
In the rain-soaked ambience, locals adorned with vibrant handmade flower crowns called 'kopels' leap into wells and streams. This gesture symbolises the celebration of fertility, abundance and the blessing of monsoon. Traditional Goan music, the lively 'Mando', and the intoxicating feni made from cashew and coconut, add further energy and vitality to the celebrations.
Gathering around a 'sangodd', a floating platform decorated with scenes from daily life, villagers engage in cheerful song and dance. The highlight is the enthralling boat parade, where sangodds sail across the river amidst cheering crowds.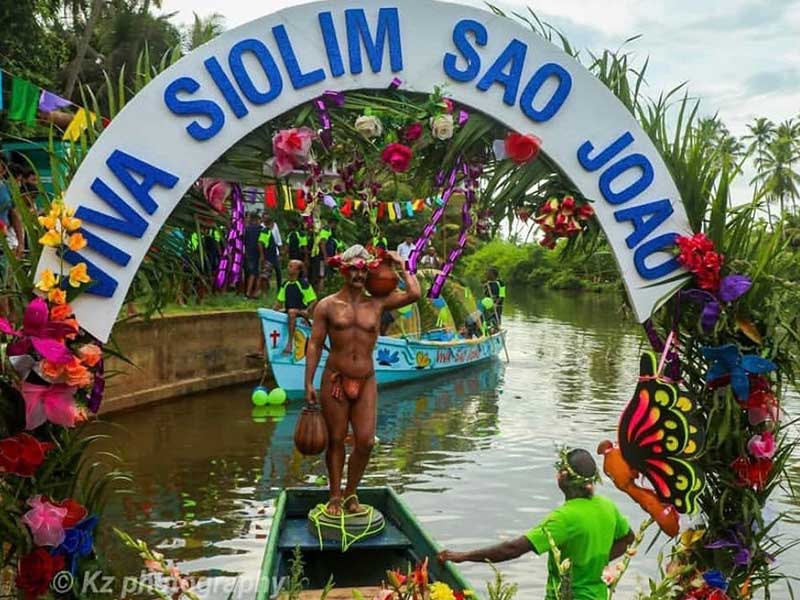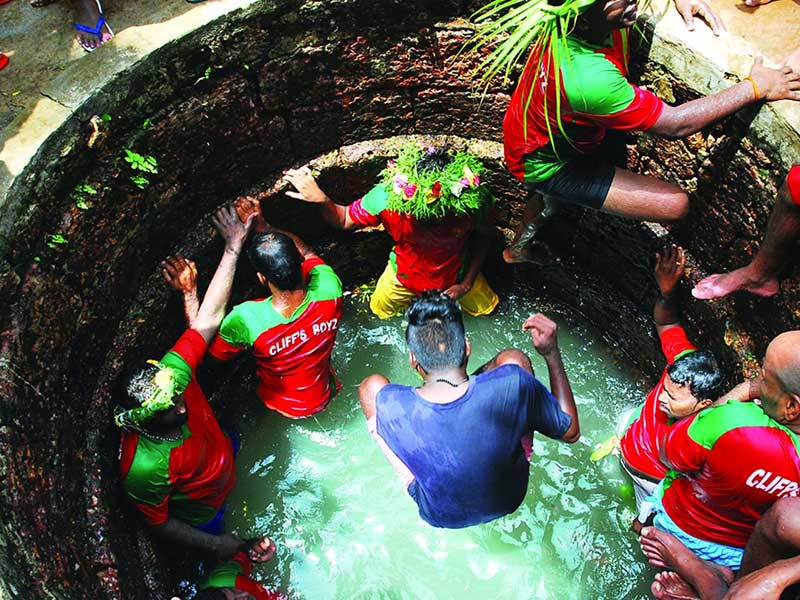 With pouring rains, abundant greenery, gushing streams, moody skies and rain-drenched sands, Goa is truly spectacular in the monsoons. And Sao Joao is a unique festival that encapsulates the season's enchanting spirit. Come experience the perfect blend of vibrant culture, tradition, and nature's majesty during this remarkable celebration.
Join us in Goa this monsoon season, dive into the Sao Joao celebrations and let the magic of this rain-drenched paradise wash over you!