The Easter long weekend is just around the corner! In celebration, we are embracing the themes of rebirth and growth. Even if you don't celebrate the Easter religious traditions, it's such a great holiday to gather with friends and family and step into spring!
Interestingly, did you know that countries around the world celebrate their Easter traditions very differently? Let's take a look…
---

Germany
Step aside Christmas trees! In Germany and other countries across Europe, locals decorate their trees with beautifully embellished easter eggs. The German name for this tradition is 'Ostereierbaum' or simply 'Easter Egg Trees'. Something to look forward to when you plan your next holiday with us at our Karma Bavaria resort next Easter!
---

Italy
You may want to cover your ears for this one. Across Italy, in particular Florence, locals mark Easter with 'Scoppio del Carro'; which translates as 'Explosion of the Cart'. A band of drummers and their accompanying procession of historically dressed members, announce the arrival of a wagon carrying fireworks towards the Cathedral. Once the oxen pulled cart arrives, the Archbishop officially lights the first rocket firework. You can watch this thrilling display from our Karma Borgo di Colleoli resort!
---

India
Rather than decorating their own eggs in India, locals prefer to purchase crafted eggs and Easter bunnies from local bakeries. These chocolate, marzipan or royal-icing goodies are the highlight of Easter Day celebrations – especially for children. In Goa, residents still celebrate in Portuguese style – such as baking Easter cakes and attending midnight mass. For those of you staying at one of our Indian resorts over the long weekend, keep your eye out for these special moments.
---

Indonesia
Bamboo torches at the ready! In many Christian areas of Indonesia, the 'Torch Parade' begins by filling bamboo torches with kerosene and parading down the streets. Originally, this started due to minimal street lighting in areas of Indonesia, but locals loved it so much they have continued this tradition. After this glorious scene, the congregation lead to the church for a good, old-fashioned Easter egg hunt. Staying with us at one of our Indonesian resorts this Easter? Ask our resort team for the nearest church to the resort and be part of these rituals and traditions.
---

United Kingdom
From Hot Cross Buns to Easter Egg Hunts, Easter in the UK is certainly a family affair. The traditional feast for an Easter Sunday celebration always features some of Great Britain's incredible cuisine – a simple, stuffed roast leg of lamb, or a boned leg stuffed with fresh herbs, is always a favourite!
Nestled into the beautiful hills and historic villages of the Cotswolds, you'll find Karma Salford Hall. We have limited availability for Short Breaks, available against your entitlements with a 50% discount and inclusive of breakfast between April 12 and May 17, 2021, so we recommend that you book now to avoid disappointment!
Due to recent developments, our current schedule for the opening of all European properties has been revised and changed to July 2, 2021. We therefore recommend those members who have confirmed reservations prior to that date contact their Karma Odyssey servicing office and consider the possibility of either transferring their bookings to Karma Salford Hall for the same dates or confirming later dates in the property originally booked.
---
Contact Karma Odyssey on WhatsApp!
We are always looking for new and easy ways for our members to keep in touch with us and we are happy to announce that we are now using WhatsApp!
---
Is your birthday or anniversary coming up? We would like to celebrate together in true Karma style!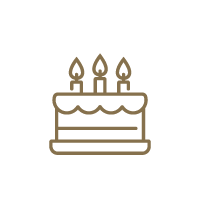 Click here to ensure that we have your important dates in our records
Of course, we always want to ensure our members receive the most up to date information from us, so we would like to invite you to check and update your contact details here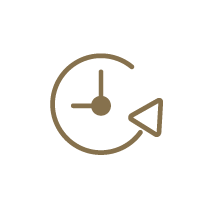 Click Here to Update your Contact Details
---
Karma Group Global Facebook : https://www.facebook.com/karmagroupglobal/
Karma Odyssey Facebook : https://www.facebook.com/KarmaOdyssey/
Karma Group Instagram : https://www.instagram.com/karma.group/
Karma Group Blog : https://karmagroup.com/blog/
---
Karma Odyssey India
Email : karmaodyssey.india@karmagroup.com
Phone: Toll free – India 1800 209 1060 / 0832 6725200-09 / Toll free – UK +448000116163 / 0832 6725215