Diwali is, of course, one of the most celebrated and vibrant festivals in India – but also a sensation around the world! This colourful festival, with its dazzling lights and mouth watering sweets, has found a place in the hearts of people from diverse backgrounds all over the world.
Let's take a whirlwind tour of how different communities put their unique spin on Diwali…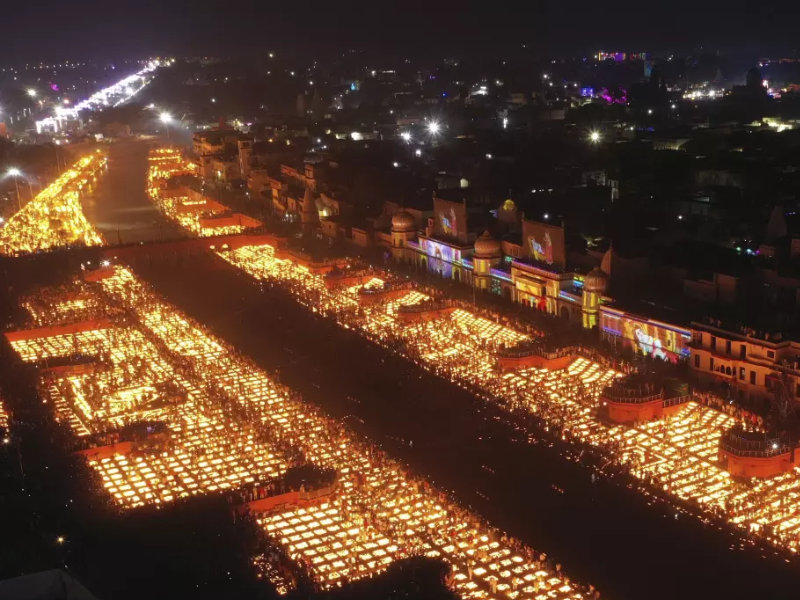 India: The Grand Gala
First things first, Diwali in India is like a blockbuster movie premiere – grand, exciting, and eagerly anticipated! It's when the streets come alive with vibrant rangoli art, and the sweet aroma of festive dishes fills the air. Families get together for pujas (rituals), exchange gifts, and share an incredible variety of sweets. And, of course, the night sky is ablaze with a dazzling fireworks display. It's a celebration of epic proportions!
United States: A Melting Pot of Cultures
In the United States, the Diwali party is in full swing! Indian Americans celebrate with a bang, and you'll find Diwali events happening all over the country. From lighting diyas to enjoying sumptuous Indian cuisine, the festivities are in full swing. In a sign of Diwali's growing popularity, even the White House hosts an annual Diwali celebration.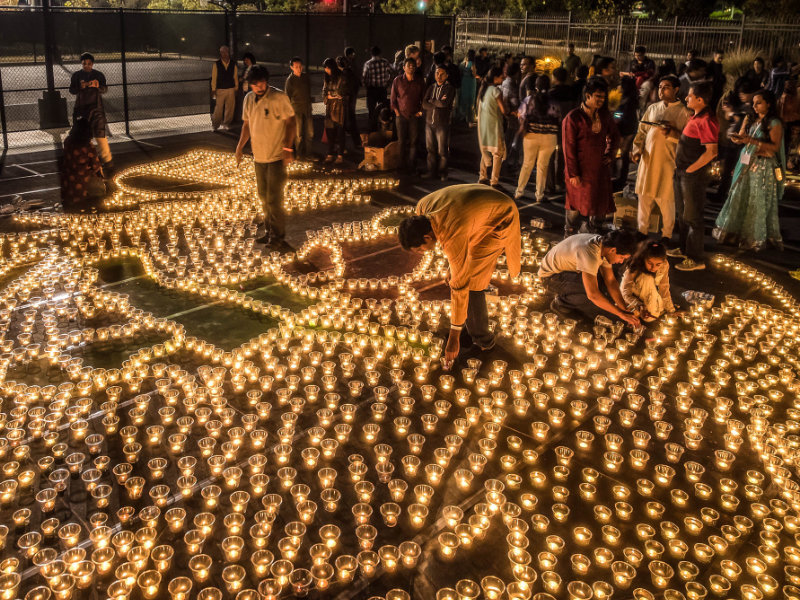 United Kingdom: Leicester Lights Up
The UK is home to a diverse Indian community, and Diwali is celebrated with great enthusiasm here as well, with the city of Leicester taking it extra seriously! The "Golden Mile" in Leicester turns into a sparkling sea of lights, as the local Indian community hosts one of the largest Diwali celebrations outside India. Think colourful lights, traditional dance performances, and firework shows.
Australia: A Truly Down Under Experience
In Australia, Diwali is celebrated with open arms. Sydney and Melbourne come alive with festivities, showcasing Indian culture, culinary delights, and artistic performances. The celebrations are a fantastic way for people from different backgrounds to come together and enjoy a taste of India.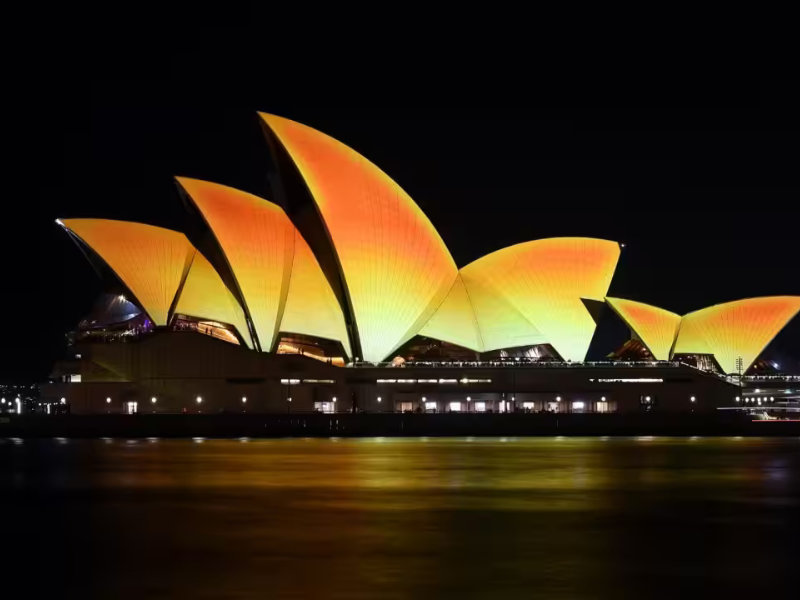 Diwali is more than just a festival; it's a message of hope, love, and togetherness. It's a reminder that, no matter where you're from, we can all celebrate the triumph of good over evil together.
In a world that's becoming increasingly interconnected, Diwali serves as a shining example of cultural diversity and global unity – At Karma Group we hope wherever or however you are celebrating Diwali on 12th November, we hope you have an extraordinary time.
Shubh Deepavali!