As we say hello to one of the peak seasons in India, what better time to hear from our Karma Group Members who have recently created memories at our Indian properties – Plus, we catch up on last week's Karma Curated Experience : Floating Feni event!
Also, we tempt you into visiting Cairo after your Karma Karnak voyage, with the iconic Grand Egyptian Museum; showcasing the best of ancient Egypt…
---
Journey through the history of ancient Egypt
The Grand Egyptian Museum in Cairo is a marvel of modern architecture and a testament to the rich history of Egypt!
Located just a few kilometres from the Great Pyramids of Giza, the museum houses a vast collection of artefacts and antiquities from ancient Egypt, including some of the most famous and valuable in the world.
Opened in 2021, the Grand Egyptian Museum is one of the largest museums across the globe, spanning over 480,000 square meters. The museum was designed by a team of renowned architects and engineers, and its state-of-the-art facilities and cutting-edge technology make it a must-visit destination for anyone interested in the ancient history of Egypt.
Visitors are greeted by the stunning sight of the Grand Staircase, a sweeping, 50-meter-tall structure that leads to the main exhibition halls, as soon as they enter the building. The first exhibit is the Tutankhamun Galleries, which contains an astonishing collection of treasures from the tomb of King Tutankhamun, including his golden death mask, jewellery, and furniture.
The museum also features an extensive collection of artifacts from other pharaohs and ancient Egyptian dynasties, including the famous Narmer Palette, the colossal statue of Ramses II, and the Mummy Room, which houses the remains of some of Egypt's most famous pharaohs and queens.
One of the most impressive features of the Grand Egyptian Museum is its conservation and restoration facilities. The museum's state-of-the-art labs and workshops are dedicated to the preservation and restoration of the museum's artefacts, and visitors can watch as expert conservators work to restore ancient treasures to their former glory!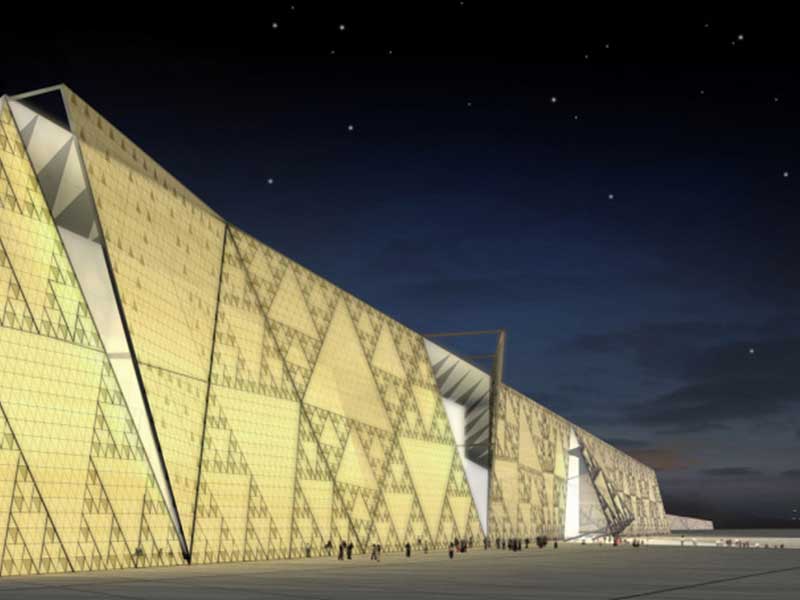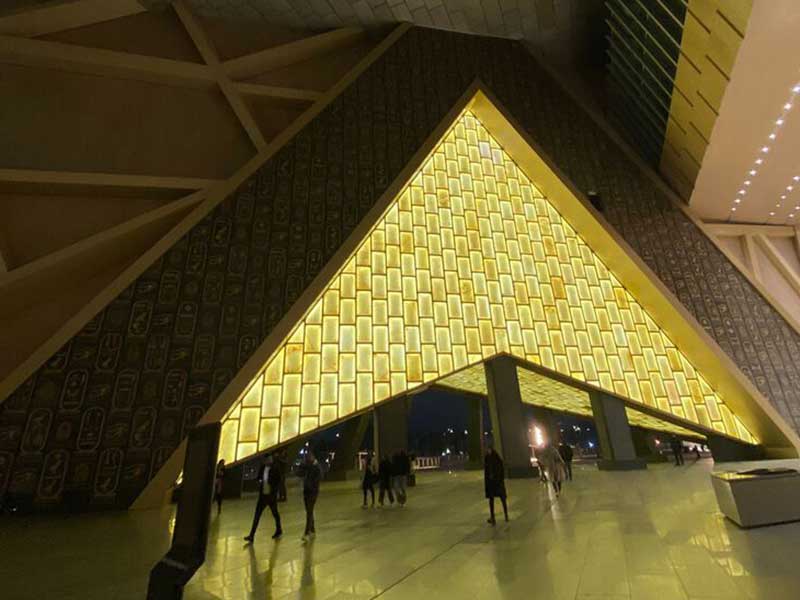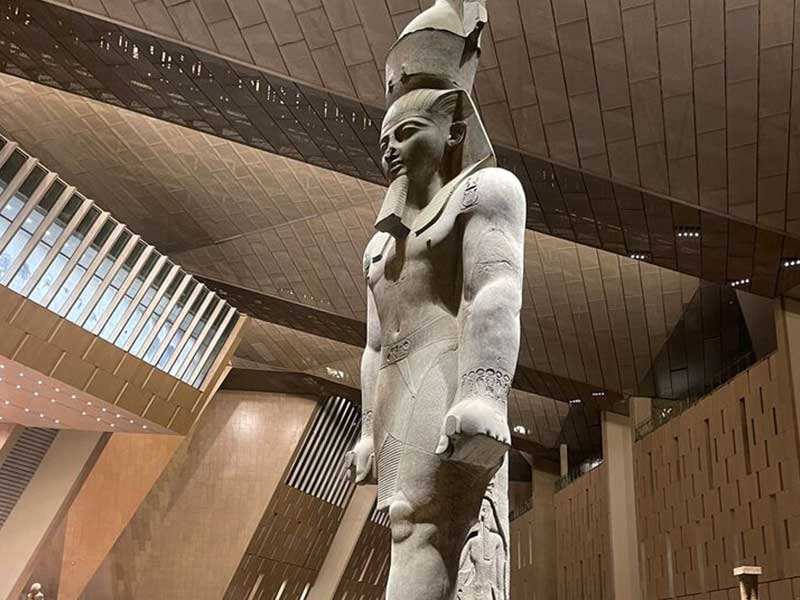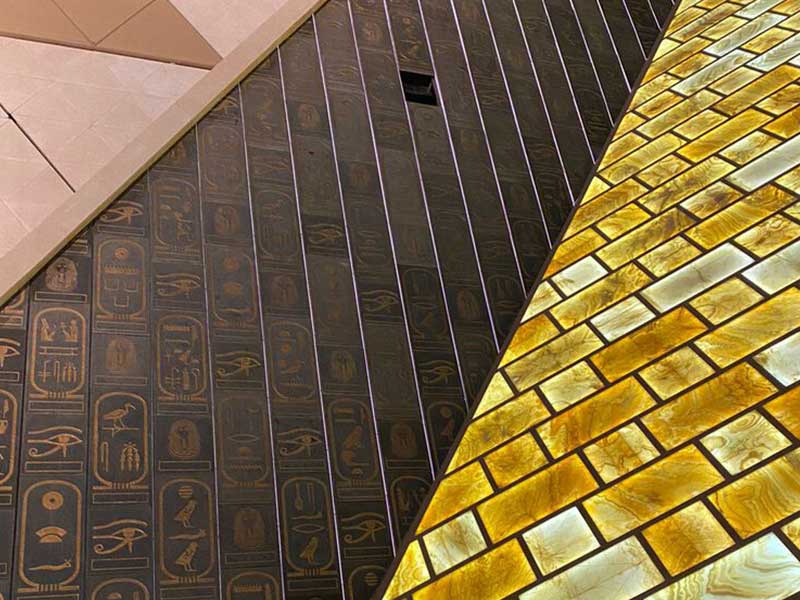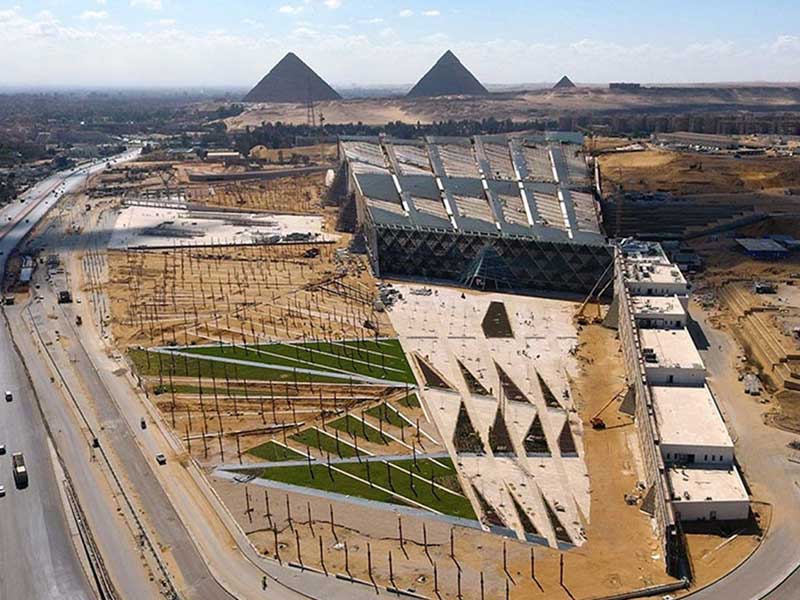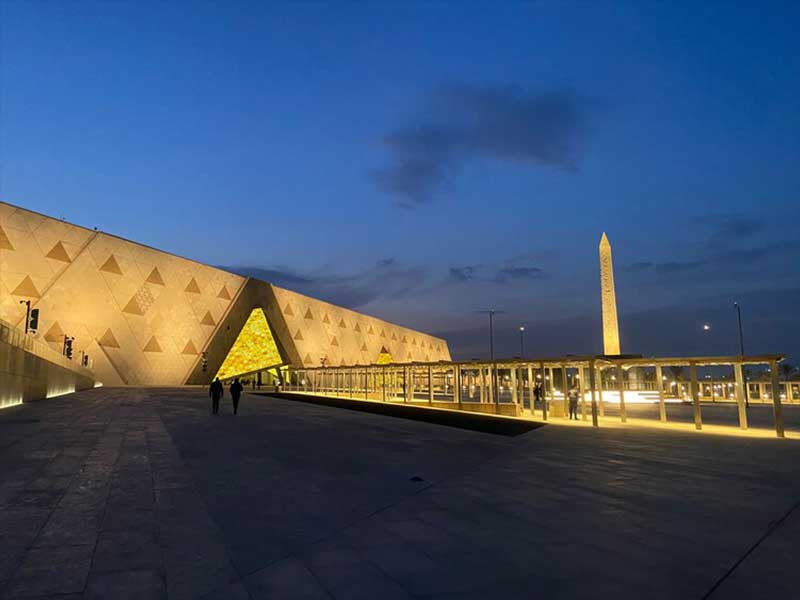 Add Cairo, and of course the Grand Egyptian Museum, as a stop on your Egyptian encounters either before or after your Karma Karnak adventure – If you need help planning this, our friendly Karma Concierge team is delighted to lend a helping hand…
---

Floating Feni Sentiments
Last week between 19 and 26 April, groups of our fantastic Karma Group Members staying at Karma Royal Haathi Mahal joined us at the famous Fazenda Cazulo Family Estate in Cansaulim for our Karma Curated Experience!
---
Onwards and Upwards in India
Journey across India through the words of your fellow Karma Group Members, as they share their experiences of their unforgettable getaways at our Karma Group India properties.
---
Contact Karma Concierge on WhatsApp!
We are always looking for new and easy ways for our members to keep in touch with us and we are happy to announce that we are now using WhatsApp!
---
We want to make sure you get the most out of your membership no matter where you are in the world, so if you have any problems, questions, queries, or anything you would like to discuss, here are some of the ways you can contact us…
Karma Group Global Facebook : https://www.facebook.com/karmagroupglobal/
Karma Concierge Facebook : https://www.facebook.com/KarmaClubConcierge
Karma Group Instagram : https://www.instagram.com/karma.group/
Karma Group Blog : https://karmagroup.com/blog/
---
Karma Concierge Bali
Email : karma.concierge@karmagroup.com
Phone: +62 361 762131; Toll free – Australia 1800 316 669 / New Zealand 0800 001016 / UK +44 8001026056
WhatsApp: +62 81138217728
Skype: karma.concierge
Karma Concierge India
Email : karmaconcierge.india@karmagroup.com
Phone: Toll free – India 1800 209 1060 / 0832 6725200-09
WhatsApp: +91 7744959670
Skype: karmaconcierge.india@karmagroup.com
Karma Club Europe Concierge
Email : concierge.europe@karmaclub.com
Phone: +44 20 7097 9241
Karma Club Australia Concierge
Email : concierge.australia@karmaclub.com
Phone: +62 863 197 676
Karma Club Indonesia Concierge
Email : concierge.indonesia@karmaclub.com
Phone: +62 361 300 0055