It's always a pleasure when our valued Members stop by our Concierge offices, and last week we had the delight of Mr Karuppannan and his family visiting us in Bali!
The Karuppannan family have been Karma Group Fractional Members since 2013 and have spread their wings around the Karma-verse over the decade; including Australia, India, Indonesia, Germany and Vietnam.

Starting their Island of the Gods journey in Uluwatu at Karma Kandara, they were kind enough to find the time on their holiday to pay a visit to our Karma Concierge office where General Manager David Hadson was celebrating his birthday – This was shortly followed by a quick drive north to Karma Mayura in Ubud, where Resort Manager Eny also marked her birthday!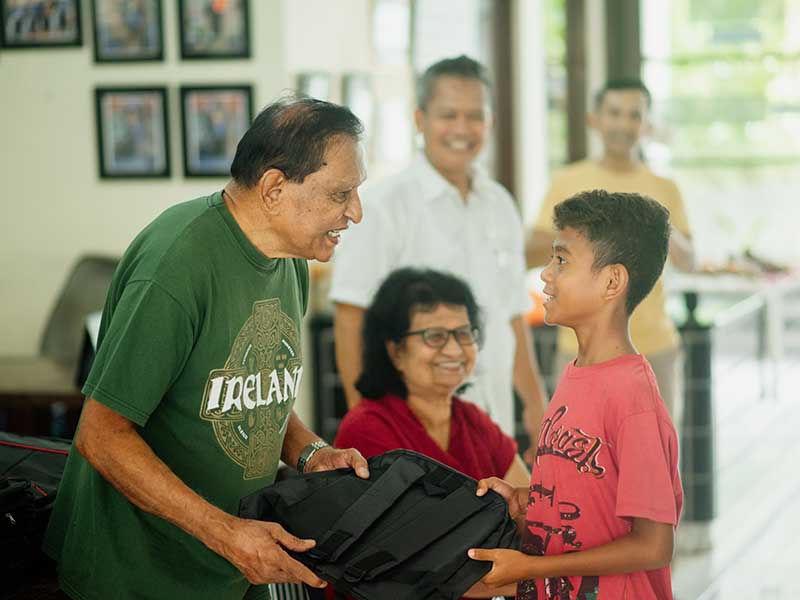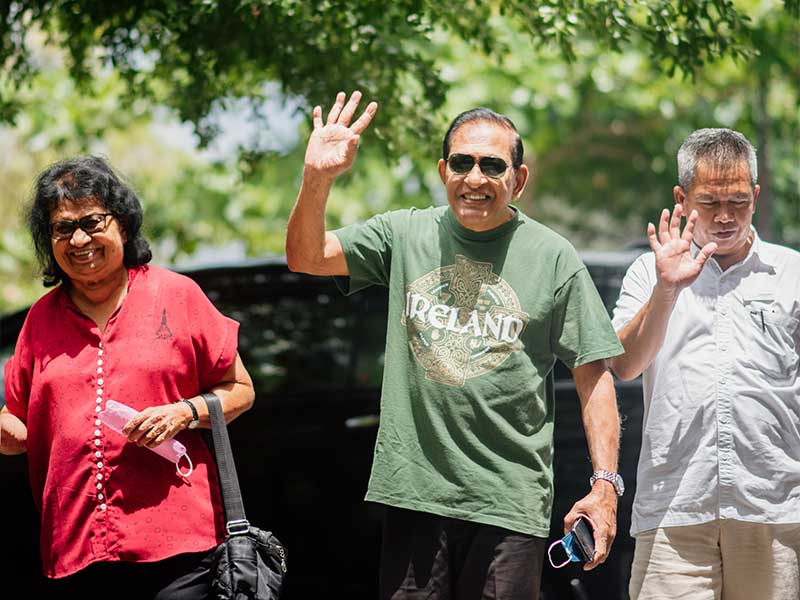 Mr Karuppannan expressed heartfelt appreciation to all our staff members across Bali (and the rest of the world) and brought some tasty treats from his home country Malaysia to gift to our teams.
We'd like to give the Karuppannans a big shout out for their support over the years and look forward to more extraordinary experiences together.
Here's a lovely letter from the family on their 10 year anniversary with Karma Group…
---
"A decade ago we joined the Karma Group on the 30th of November 2013. It was the beautiful rooms on the stilts overlooking the cool waters of the famous Vembanad Lake, the neatly tucked-in the serene greenery of 'Mother Nature'. Today we are here again, especially to celebrate our 10th Membership Anniversary with our family.
How did we come to know Karma? It is an interesting story. On 22 August 2013, my family and I went to Goa to visit the famous Cathedral, it was most unexpected and coincidental that 2 boys approached us and asked us to take a "lucky draw" ticket. Surprisingly my wife won a 7 day free stay at Karma Chakra. We enjoyed the stay and were very much impressed with the management, staff and property. After a brief discussion with my family members, without any hesitation, signed up as a "Points" member.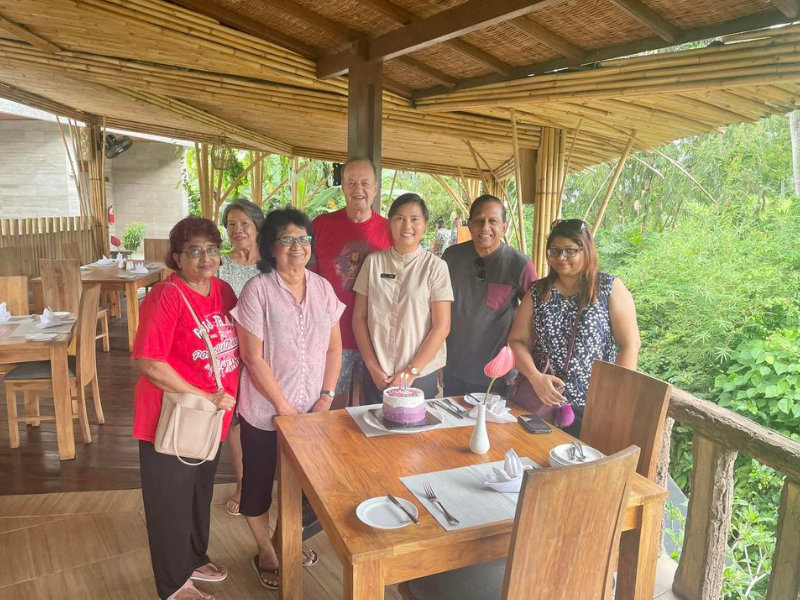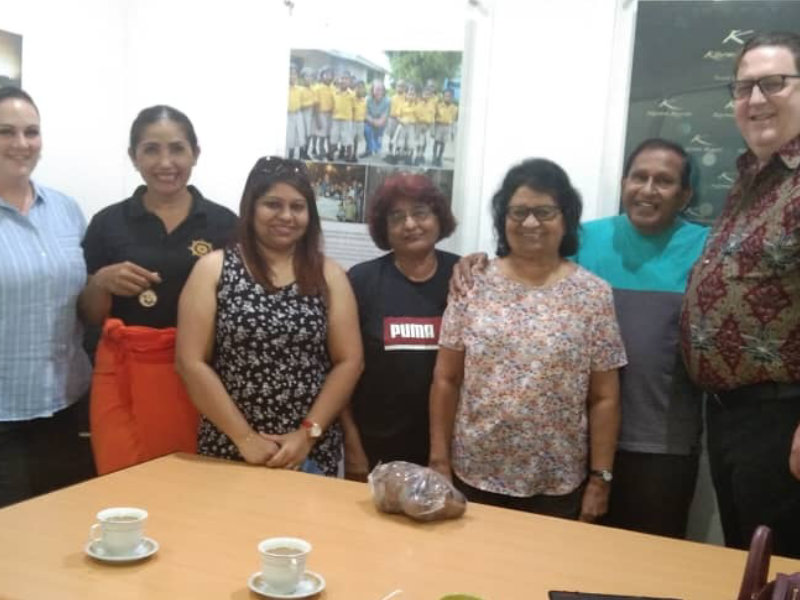 During these past 10 years, we have visited 12 Karma Resorts all in all. Indeed it was greatly enjoyable and happy ones. Mostly we celebrated our Wedding Anniversaries and Birthdays. The Management and staff organized special events for us on these auspicious occasions giving us a great "home away from home" feeling.
As an appreciation, we wish to record a word of thanks to all the staff and management of the Karma Group, starting from the Chairman, Mr John Spence, General Manager of Karma Concierge Bali, Mr David Hadson, all current and past resort GMs, and all the staff of the Karma Resorts who have been very helpful and made our stays memorable ones to remember for years.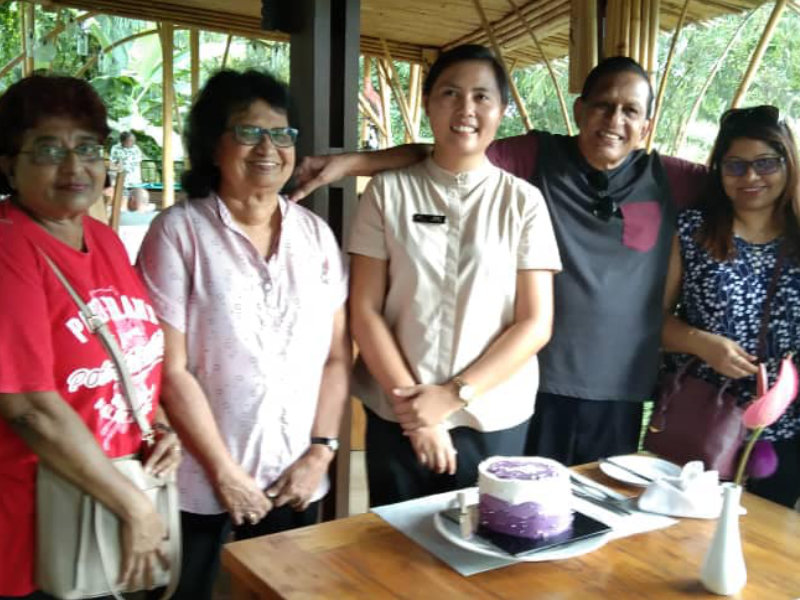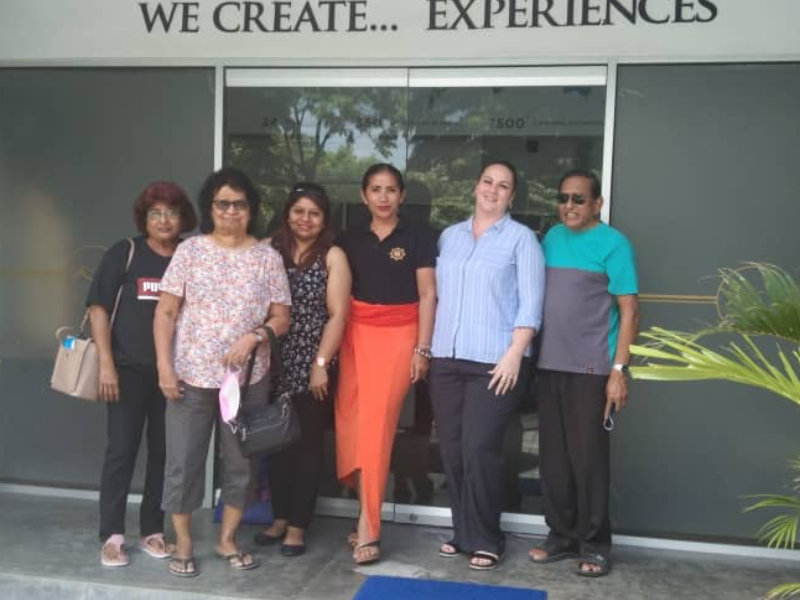 My recommendation to all inspiring members is to join this beautiful Karma Group of Resorts and the existing members to become an owner/Fractional members. You will never regret for I have experienced the love and care of the staff and management who have given me a "home away from home" feeling to be remembered for a long time.
Life is to Live. Live life fully with joy and happiness while you are still, young, healthy and able to travel."
---
We hope to see many more wonderful Members popping into our Concierge offices, whether it be Indonesia or India, for a catch-up on life and your Membership; as we truly are one big Karma Group family!
---
Contact Karma Concierge on WhatsApp!
We are always looking for new and easy ways for our members to keep in touch with us and we are happy to announce that we are now using WhatsApp!
---
We want to make sure you get the most out of your membership no matter where you are in the world, so if you have any problems, questions, queries, or anything you would like to discuss, here are some of the ways you can contact us…
Karma Group Global Facebook : https://www.facebook.com/karmagroupglobal/
Karma Concierge Facebook : https://www.facebook.com/KarmaClubConcierge
Karma Group Instagram : https://www.instagram.com/karma.group/
Karma Group Blog : https://karmagroup.com/blog/
---
Karma Concierge Bali
Email : karma.concierge@karmagroup.com
Phone: +62 361 762131; Toll free – Australia 1800 316 669 / New Zealand 0800 001016 / UK +44 8001026056
WhatsApp: +62 81138217728
Skype: karma.concierge
Karma Concierge India
Email : karmaconcierge.india@karmagroup.com
Phone: Toll free – India 1800 209 1060 / 0832 6725200-09
WhatsApp: +91 7744959670
Skype: karmaconcierge.india@karmagroup.com
Karma Club Europe Concierge
Email : concierge.europe@karmaclub.com
Phone: +44 20 7097 9241
Karma Club Australia Concierge
Email : concierge.australia@karmaclub.com
Phone: +62 863 197 676
Karma Club Indonesia Concierge
Email : concierge.indonesia@karmaclub.com
Phone: +62 361 300 0055