We know when you're on vacay, it's always nice to save your bucks for the more important things (like tasty cuisine and fine wines); that's why we've picked 5 of our favourite free spots to visit on your next Karma Apsara adventure in Koh Samui, Thailand….
---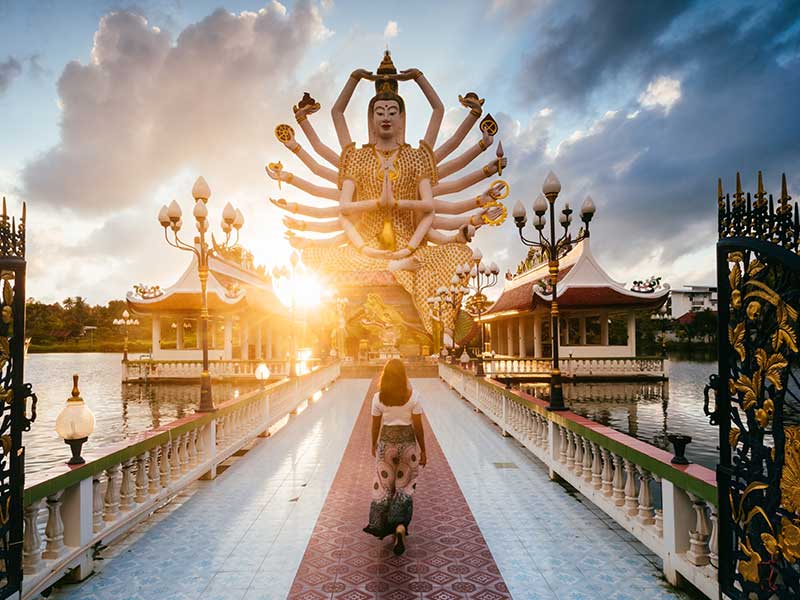 Wat Plai Laem Temple
A more contemporary Buddhist temple, built in 2004, Wat Plai Laem is home to many significant statues. Entry is complimentary, however, you can pay to feed the fish and turtles – which is said to give good fortune and prosperity to the visitor. Many often wear white to explore the sacred grounds.
Wat Khunaram's 'Mummified Monk'
Witness the daily rituals here that pay tribute to the undecayed corpse of an ex-abbot of Wat Khunaram, who died in 1973. Visiting the site is free, but donations are accepted and go towards the temple's upkeep.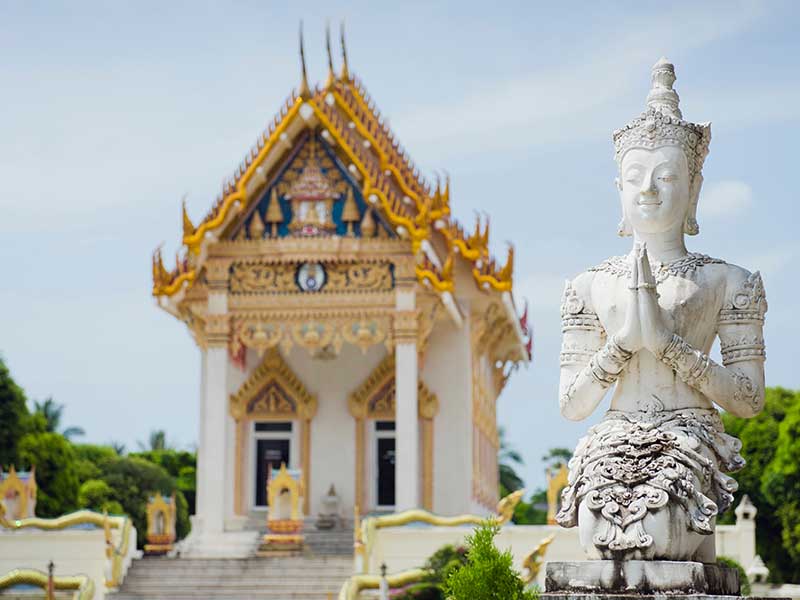 Samui Big Buddha
Located on Koh Fan (a tiny island connected to Koh Samui), this 12-metre high temple has been attracting locals and tourists alike since 1971 – Renowned for its shining gold appearance. There's no entrance fee, but you are welcome to make a donation.
Grandmother & Grandfather Rocks
These 'Instagrammable' rock formations represent the legend of Ta Kreng (the grandfather) and his wife, Yai Reim (the grandmother), who are said to have died at sea and turned into rocks.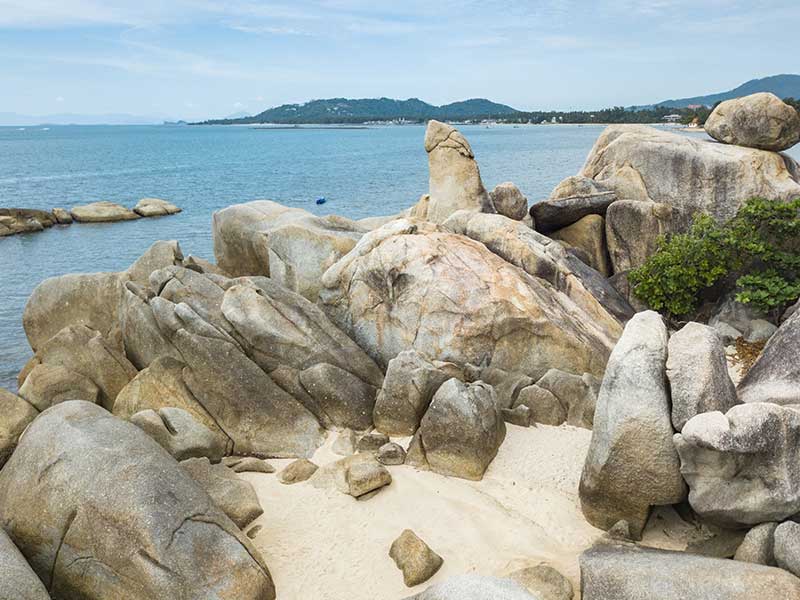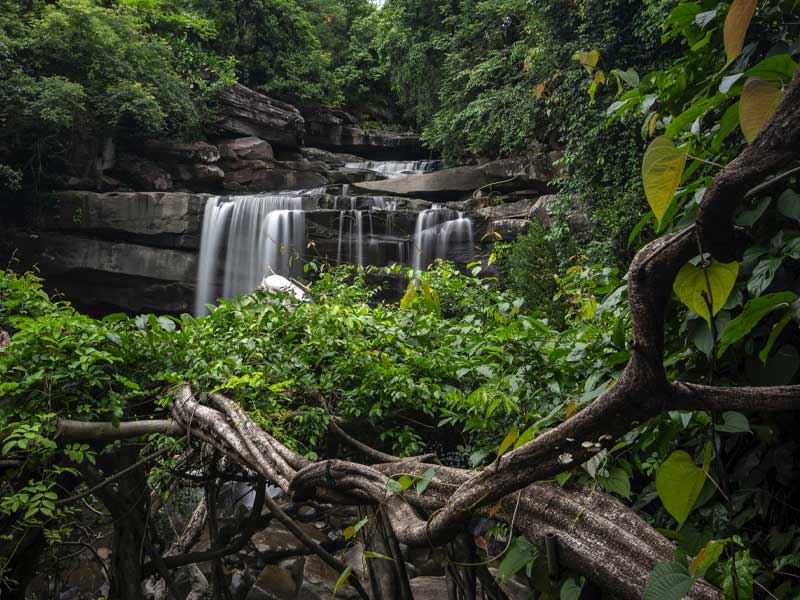 Na Muang Waterfalls
Also known as the 'Purple Waterfalls', after the rocks' purple appearance, this popular spot boasts not one – but two – beautiful waterfalls. The second waterfall is around a 30-minute walk upwards from the first.
---
Don't forget, there are only a few days left to grab our August Samui Hot Deal, click Here to see our Member-exclusive offers.
Plus if you book before the 31st of August 2022 you will be in with a chance to win a free Thai cooking class!
---
Contact Karma Concierge on WhatsApp!
We are always looking for new and easy ways for our members to keep in touch with us and we are happy to announce that we are now using WhatsApp!
---
We want to make sure you get the most out of your membership no matter where you are in the world, so if you have any problems, questions, queries, or anything you would like to discuss, here are some of the ways you can contact us…
Karma Group Global Facebook : https://www.facebook.com/karmagroupglobal/
Karma Concierge Facebook : https://www.facebook.com/KarmaClubConcierge
Karma Group Instagram : https://www.instagram.com/karma.group/
Karma Group Blog : https://karmagroup.com/blog/
---
Karma Concierge Bali
Email : karma.concierge@karmagroup.com
Phone: +62 361 762131; Toll free – Australia 1800 316 669 / New Zealand 0800 001016 / UK +44 8001026056
WhatsApp: +62 81138217728
Skype: karma.concierge
Karma Concierge India
Email : karmaconcierge.india@karmagroup.com
Phone: Toll free – India 1800 209 1060 / 0832 6725200-09
WhatsApp: +91 7744959670
Skype: karmaconcierge.india@karmagroup.com
Karma Club Europe Concierge
Email : concierge.europe@karmaclub.com
Phone: +44 20 7097 9241
Karma Club Australia Concierge
Email : concierge.australia@karmaclub.com
Phone: +62 863 197 676
Karma Club Indonesia Concierge
Email : concierge.indonesia@karmaclub.com
Phone: +62 361 300 0055