What comes to mind when you think of Bali – Gorgeous beaches, serene rice field views, boutique shopping, luxurious spas and amazing weather?
Oh, and not to forget the taste bud adventure that comes from Balinese cuisine and the surrounding Indonesian islands.
Whether you're an enthusiast for the classic 'Nasi Goreng' (fried rice) or a lover of 'Sate' (meat skewers, often with peanut sauce) it's fair to say that we all return to our home countries craving at least one local dish that is packed with fresh herbs and spices.
We're very lucky to have teams of very talented chefs at our resorts, such as Chef Dewa at Karma Royal Candidasa and Pak Oka from Karma Royal Sanur, along with many more creative individuals.
To honour our excellent chefs, we're giving you the chance to win a US$100 resort credit to spend on food during your next Karma Group holiday – Keep reading to find out more…
---
Holiday Letter from Mr Buzzo, Karma Group Member since 2016
Ski enthusiasts rejoice as December is the ultimate month to visit Bavaria, Germany. From the powdery snow to après-ski delights, there is fun for all the family. Not a keen skier? Not a problem! There's so much more to experience in
"We went to Bali and absolutely loved the weather and people!"
"We thoroughly enjoyed the Karma Group resort, Karma Kandara, where we stayed in Ungasan – Which led us to try the local cuisine (including the delicious pork that the resort's talented chef team cooked up one evening) and the nightlife, as well as the best touring spots.
We had an amazing time and could not stop complimenting how great the food, accommodation and the holiday was. We can't wait to go back."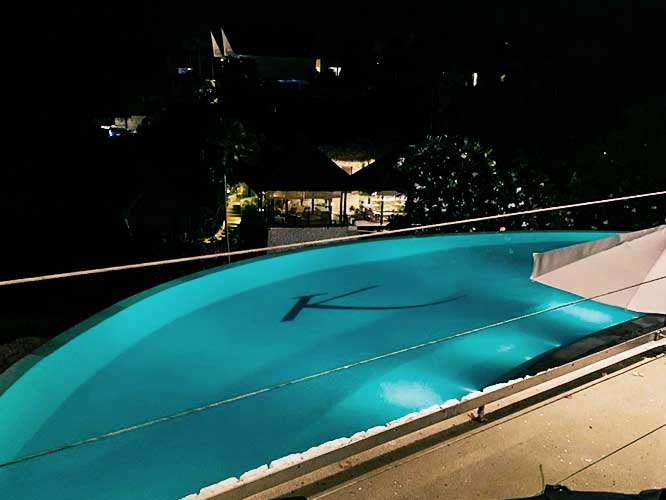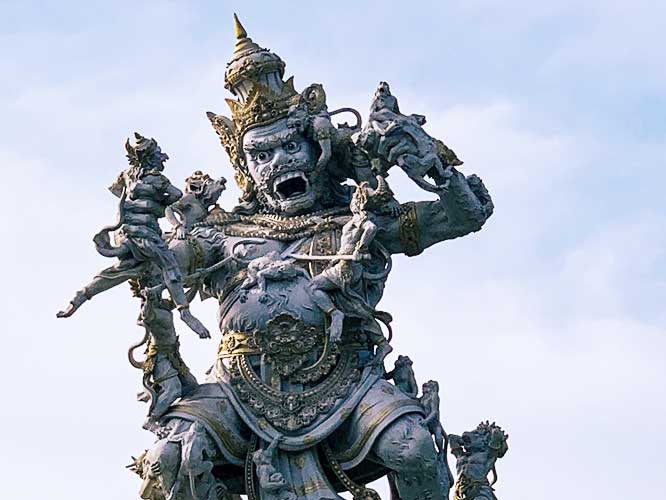 ---
We get lots of fantastic feedback and wonderful words from our Members about all aspects of our Balinese resorts, but one area of your reviews that always shines through is your appreciation of trying out new regional foods, meeting our local chefs and taking part in the onsite cooking classes with them.
We can't wait to introduce lots of more workshops and tasty experiences in 2022!
For your chance to get your hands on a US$100 credit to spend on F&B during your next Karma vacay: All you have to do is send us a short letter of your foodie experiences with us, whether it be a flavour-filled cooking workshop you did, or a particular evening of delightful dishes you ordered off one of our menus!
Email your foodie letter and any appetizing photos you have to karma.concierge@karmagroup.com and we'll announce the winner on November 8th, along with sharing your mouth-watering stories across our social pages.
---
Catching up with our Members who stayed at Karma Group's stunning estate in the French Riviera – Le Preverger
As we say goodbye and thank you to our 3rd group of Members to join us this month at Le Preverger, for their complimentary short stay, we thought it would be fantastic to share with you some of our Members' highlights of their Cote d'Azur adventures so far.
Mr & Mrs Lyonn, Karma Group Members since 2016
Every month in Bali, Indonesia, is magical but during December there's an extra touch of Christmas magic in the air.
"We have just had the most wonderful experience visiting Le Preverger in the Provence countryside. To say it is amazing is really the understatement of the year, but there really are no words to express the special ambience and beautiful setting of this one-off and magnificent home.
To top it off, the group of 12 guests hit it off immediately and are now forming friendships that will hopefully take us on more fantastic Karma holidays. We travelled with two good friends who we met in Karma Bavaria a few years ago and have since had several great holidays with.
As usual, the experience was made more than special by the wonderful Karma staff who we now class as firm friends.
Thank you to John Spence and Karma Group for giving us the opportunity to experience this wonderful place. We will cherish the memories forever."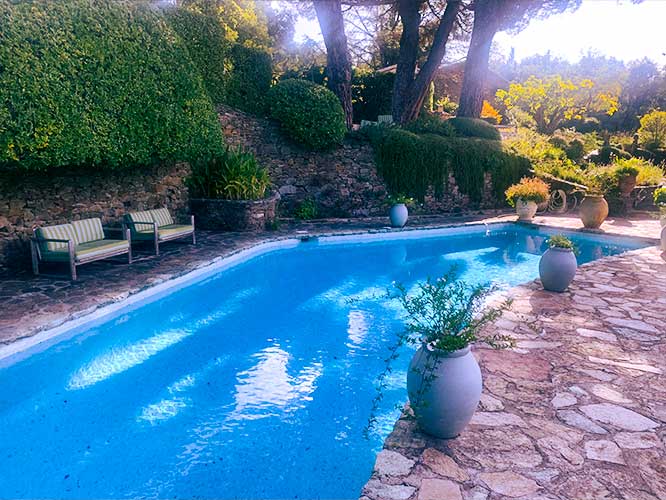 ---
Mr & Mrs Wright, Karma Group Members since 2013
"Thank you so much for giving us this opportunity to create some memories – which we certainly did!
We arrived in Nice on a bright and sunny autumn day, picked up our hire car and drove along the Cote d'Azur towards Le Preverger. Along the coastal roads, we passed through Nice, Antibes and Cannes before heading inland into the foothills of the Alps, ending up on a little single track road winding through beautified pine forests, farmland and vineyards before arriving at our destination.
We were greeted by our Karma Group hosts Dan and Neil, then over a refreshing glass of wine met all the other guests.
Our days were spent exploring some of the sights and ambience of Provence. Our evenings were spent together with the group, enjoying long, lazy meals prepared by the estate's fantastic chef. Followed by some post lockdown therapy, boogying to some groovy tunes in the bar.
It was great to make some new Karma friends, let's just say this was an unforgettable experience."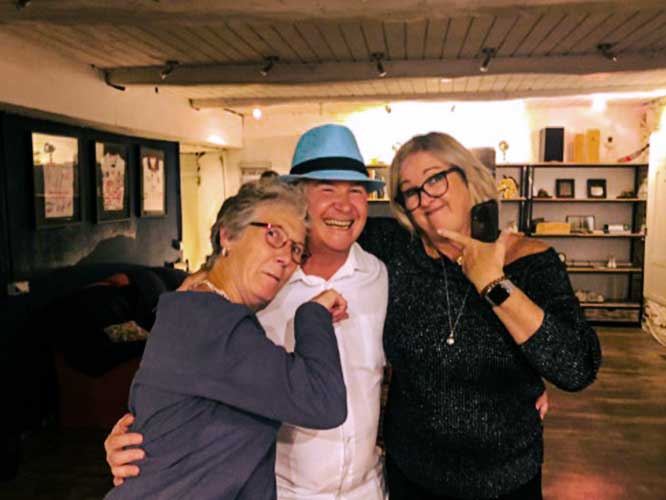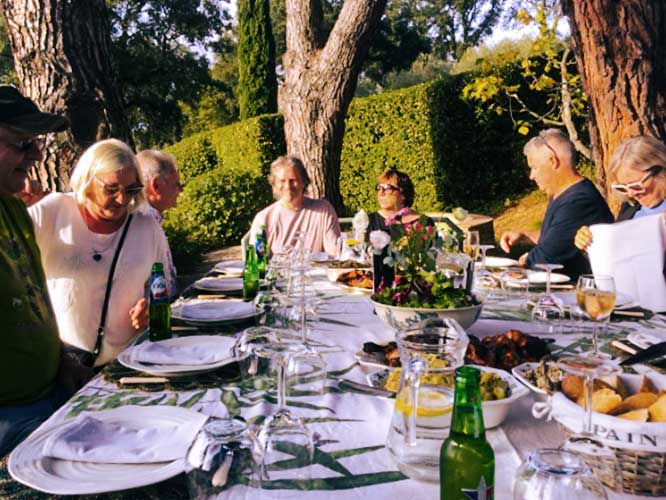 ---
Our complimentary tasters of the St. Tropez lifestyle are not over as we still have a couple more to go during the final months of 2021 and we're excitedly preparing for our 2022 stays.
There's still time to submit your interest for Le Preverger in 2022 – Especially so, our non-European Members who haven't had the chance to travel further afield yet!
---
Why not check out Karma Concierge External Exchange now!
Karma Concierge External Exchange
---
Contact Karma Concierge on WhatsApp!
We are always looking for new and easy ways for our members to keep in touch with us and we are happy to announce that we are now using WhatsApp!
---
Is your birthday or anniversary coming up? We would like to celebrate together in true Karma style!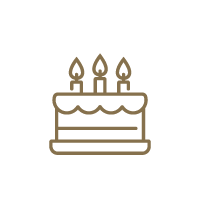 Click here to ensure that we have your important dates in our records
Of course, we always want to ensure our members receive the most up to date information from us, so we would like to invite you to check and update your contact details here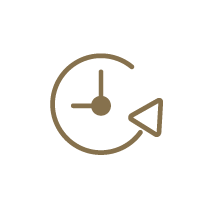 Click Here to Update your Contact Details
---
Karma Group Global Facebook : https://www.facebook.com/karmagroupglobal/
Karma Concierge Facebook : https://www.facebook.com/KarmaClubConcierge/
Karma Group Instagram : https://www.instagram.com/karma.group/
Karma Group Blog : https://karmagroup.com/blog/
---
Karma Concierge India
Email : karmaconcierge.india@karmagroup.com
Phone: Toll free – India 1800 209 1060 / 0832 6725200-09 / Toll free – UK +448000116163 / 0832 6725215 / +44 1206690005