At this merry and magical time of the year, we see each country & culture embrace the festive season; bringing their own wonderful (and sometimes a little wacky) traditions to Christmas.
From Venezuelans strapping on their rollerblades on Christmas morning, to the Swedish legend of Santa riding a sleigh pulled by a Yule goat; there are plenty of habits and tales across the globe that make a very interesting read!
Here are some of our favourites, let us know in the comments if you know of any more…
---
Germany
Since Christmas is widely celebrated in Germany, there are of course many traditions – But one of the most popular is 'St. Nicholas Day'. On the night of December 5th, children prepare for St. Nicholas' arrival by cleaning a pair of their boots and leaving them outside their bedroom door. In the morning, they wake up to find their boots stuffed with nuts, sweets and small gifts. We wonder if there were any boots outside Karma Bavaria's doors (our German resort) this year?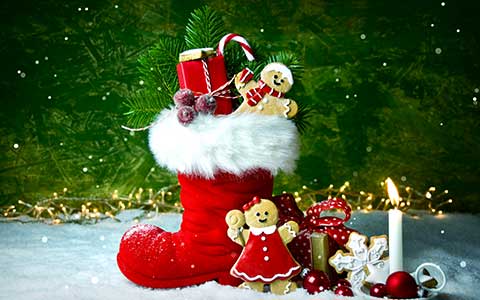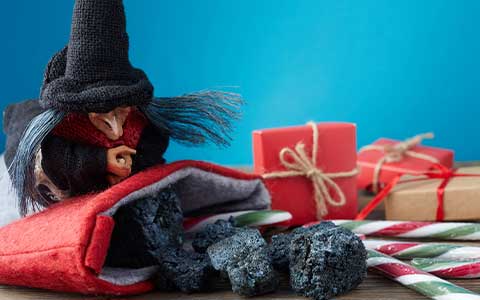 Italy
In Italy, all the action takes place on the eve of 5th January. According to folklore, an old woman (sometimes referred to as a witch) named 'Befana' visits all the children of Italy to fill their stockings with candy and leave them presents – But only if they've been good. Naughty children are left with a piece of coal or a stick. To be gracious hosts, families leave Befana wine and local treats – She is said to sometimes drunkenly ride her broom!
New Zealand
The Kiwis are all about the 'Pohutukawa', a beautiful tree that is native to New Zealand with bright crimson flowers. An Austrian geologist named Ferdinand von Hochstetter saw locals decorating their churches & homes with the brightly coloured branches of the Pohutukawa at Christmas in 1867. If you're on a Karma Nomad festive road trip in New Zealand this year, look out for the Pohutukawa.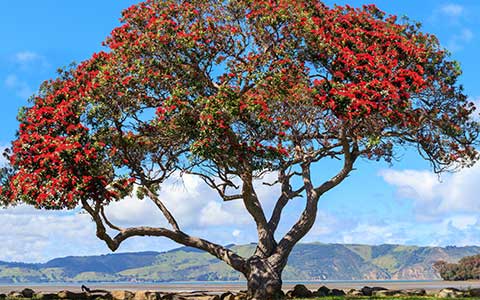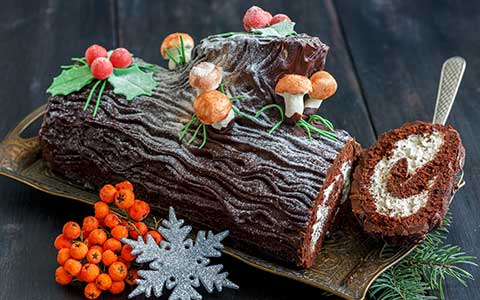 France
One popular tradition in France is to burn a Yule Log made of cherry wood in your home. The log is carried inside on Christmas Eve, then red wine is poured over so that it smells delicious. Locals leave out food, drinks and the burning log all night as a welcoming sign for Mary and baby Jesus.
Spain
Since the late 19th century, the Spanish National Lottery has been giving out the biggest winnings of the year: "El Gordo" or "The Fat One" has become a huge social event (usually on December 22) and people get together with dozens of lottery tickets each, hoping to be the lucky winner – The lottery numbers are traditionally sung by a choir of twenty-two school children.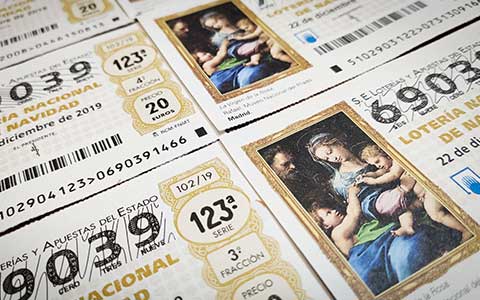 ---
Congratulations to the winner of our Christmas Traditions Competition!
In Karma Community #99 we asked you to share your Christmas traditions with us – From tasty recipes to inspiring community work.
After looking through the fantastic entries, we have chosen our winner…
Mrs Robb, Karma Group Member since 2012
"Happy Christmas everyone!
Here in Geraldton, part of our Christmas festivities includes 'Christmas on The Terrace' (The city's Marine Terrace) – There are lots of craft stalls, food stalls and shops open.
2 years ago the City of Geraldton paid 12 local artists to decorate 3D wooden Christmas trees; unfortunately last year they couldn't return but we are hoping they will be adorning our streets again this year.
On behalf of our local Aged Care Facilities (Juniper Hillcrest), I submitted an application and we were one of the 12 Artists chosen to decorate a tree!
Along with my great team of volunteers and my male residents, we created a Christmas tree that was a traditionally decorated tree on the top (made from recycled scrunched paper) with the bottom half depicting scenes typical of our coastal town of Geraldton. (See in photos)
We received lots of compliments and it created a real buzz in the whole of the Aged Care Facility."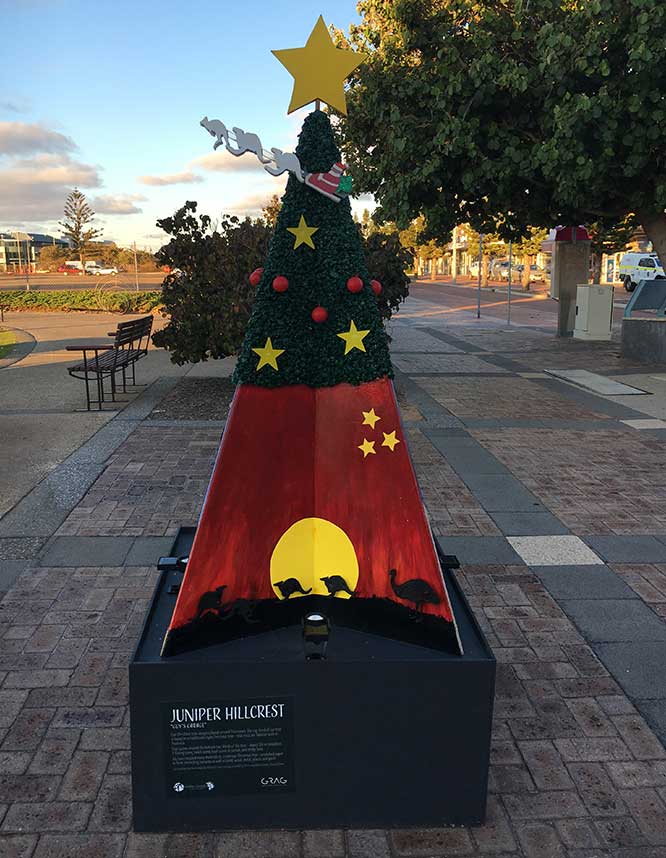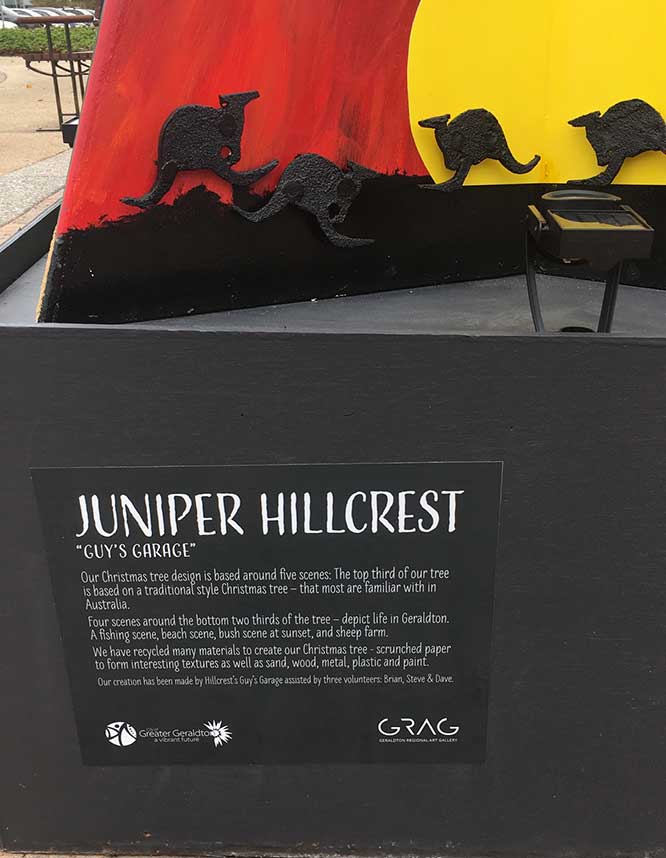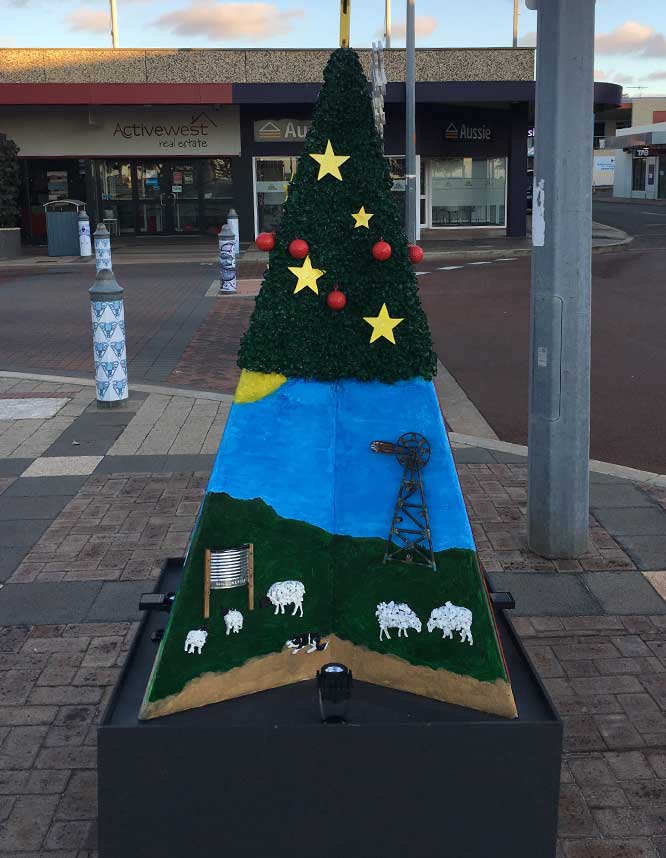 Thank you to Mrs Robb and everyone who submitted their Christmas traditions, Mrs Robb is the winner of a US$100 voucher!
---
Contact Karma Odyssey on WhatsApp!
We are always looking for new and easy ways for our members to keep in touch with us and we are happy to announce that we are now using WhatsApp!
---
We want to make sure you get the most out of your membership no matter where you are in the world, so if you have any problems, questions, queries, or anything you would like to discuss, here are some of the ways you can contact us…
Karma Group Global Facebook : https://www.facebook.com/karmagroupglobal/
Karma Odyssey Facebook : https://www.facebook.com/KarmaOdyssey/
Karma Group Instagram : https://www.instagram.com/karma.group/
Karma Group Blog : https://karmagroup.com/blog/
---
Karma Odyssey Bali
Email : karma.odyssey@karmagroup.com
Phone: +62 361 762131
Karma Odyssey India
Email : karmaodyssey.india@karmagroup.com
Phone: Toll free – India 1800 209 1060 / 0832 6725200-09 / Toll free – UK +448000116163 / 0832 6725215 / +44 1206690005