As you stroll through the charming streets of Hoi An, Vietnam, you'll notice a sense of wonder in the air – as all five senses spark!
At this point, you'll be hungry to learn all the beguiling facts about the city and the riveting history behind your Karma Song Hoai experiences…
That's where we come in! To help prepare you for your Vietnamese adventure, here are five things you may not know about Hoi An yet…
Hoi An has a very small population: In 2021 the population was recorded as a mere 32,757 people, meaning it was 80th on the list of Vietnam's cities.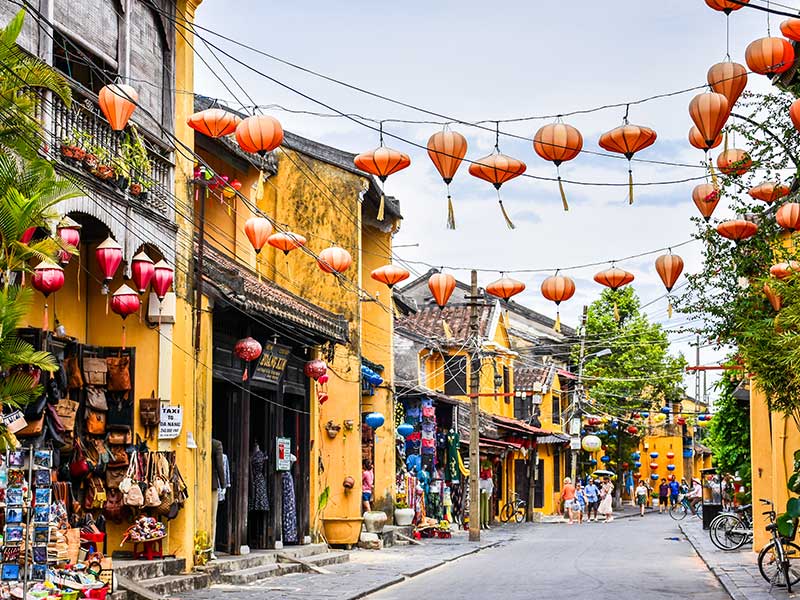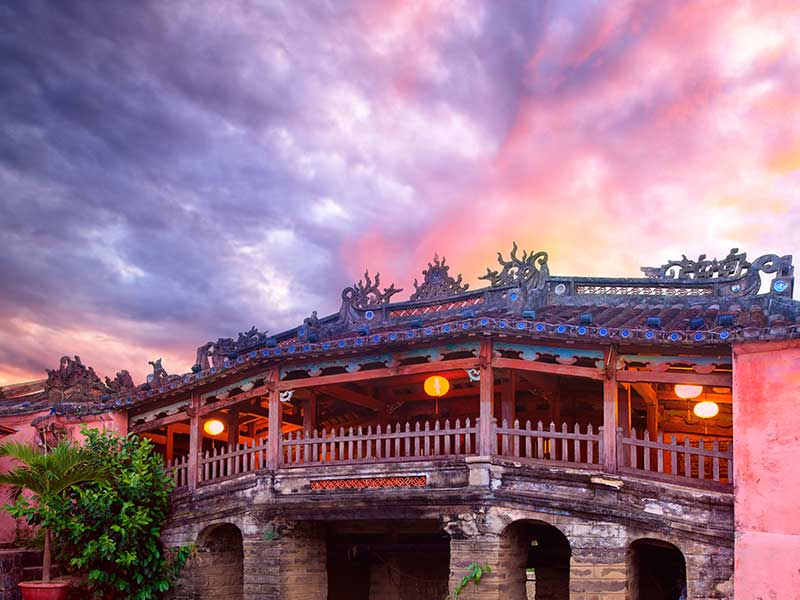 Wondering why there's a monkey and a dog on either side of the iconic Japanese Bridge? Locals have suggested that this is most probably because construction began in the year of the dog and ended in the year of the monkey – sacred symbols of the culture!
Cao Lau is a dish you can't try anywhere else in the world other than Hoi An! The recipe's history states the noodle bowl can only be made with water from the ancient Ba Le well, and dough from the nearby Cham Islands – with its secret ingredients.
Hoi An was awarded the title of one of the greatest car-free towns in the world – when you visit, notice how the majority of the streets have been reserved for pedestrians!
Here you'll discover the world's 3rd oldest Chinatown: Originating in the 1600s, the Chinese trading port began when silk and leather traders from Fujian Province arrived in Hoi An.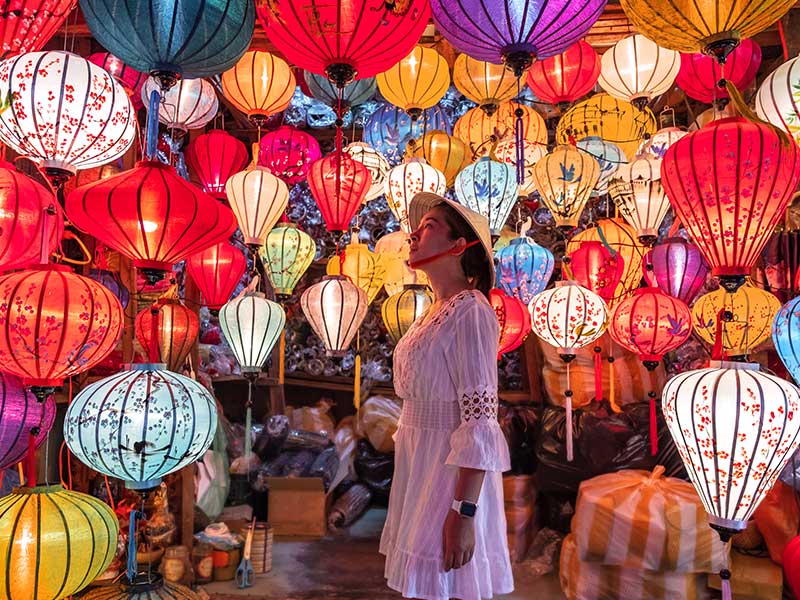 There's still time to grab this month's Hot Deal before November 30th!
Book your stay at Karma Song Hoai from just US$239 or at 25 Points + US$99. All bookings include a Cham Island Day Tour with Snorkelling – Plus, Full Week bookings include US$50 onsite credit.
---
Contact Karma Concierge on WhatsApp!
We are always looking for new and easy ways for our members to keep in touch with us and we are happy to announce that we are now using WhatsApp!
---
We want to make sure you get the most out of your membership no matter where you are in the world, so if you have any problems, questions, queries, or anything you would like to discuss, here are some of the ways you can contact us…
Karma Group Global Facebook : https://www.facebook.com/karmagroupglobal/
Karma Concierge Facebook : https://www.facebook.com/KarmaClubConcierge
Karma Group Instagram : https://www.instagram.com/karma.group/
Karma Group Blog : https://karmagroup.com/blog/
---
Karma Concierge Bali
Email : karma.concierge@karmagroup.com
Phone: +62 361 762131; Toll free – Australia 1800 316 669 / New Zealand 0800 001016 / UK +44 8001026056
WhatsApp: +62 81138217728
Skype: karma.concierge
Karma Concierge India
Email : karmaconcierge.india@karmagroup.com
Phone: Toll free – India 1800 209 1060 / 0832 6725200-09
WhatsApp: +91 7744959670
Skype: karmaconcierge.india@karmagroup.com
Karma Club Europe Concierge
Email : concierge.europe@karmaclub.com
Phone: +44 20 7097 9241
Karma Club Australia Concierge
Email : concierge.australia@karmaclub.com
Phone: +62 863 197 676
Karma Club Indonesia Concierge
Email : concierge.indonesia@karmaclub.com
Phone: +62 361 300 0055